Surveying the cider options available at your local bottle shop — especially if you live in big cider-producing regions like the Pacific Northwest or the Northeast — you might forget that there was a time, not so long ago, when finding great craft cider wasn't so easy.
More than five or so years ago, when cider-lovers wanted something to sip, there simply weren't many, if any, options to choose from. Often, there was just one stalwart in the cooler amongst beer brands, with a cute, cheeky rodent peering out from the label.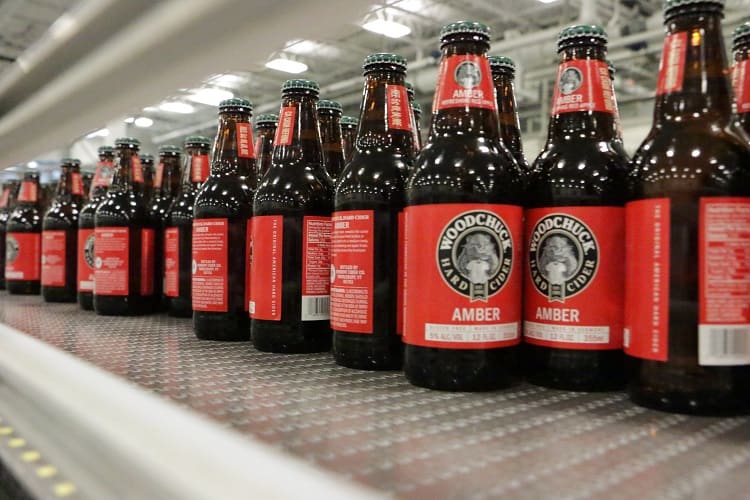 Without Woodchuck, craft cider as we know it wouldn't exist today. The Vermont-based brand has been making hard cider since 1991, long before many of today's craft cider makers were of legal drinking age! That's 27 years of cider making; during that time, Woodchuck went from a winemaker's side project to the largest cidery in the country.
"We spent the first 20 years just trying to get people to try hard cider — not Woodchuck, but cider," says Bridget Blacklock, who has been with the company since 2004 and is now its vice president of marketing. "As soon as they did, they'd say it was amazing."
It was Woodchuck's years of legwork building the cider category — doing tastings at bars and festivals alongside beer brewers — that created a consumer base that would be educated and receptive around cider. That's how the craft cider boom of the early 2010s happened.
But, just like so many of the cider brands that have emerged in the last few years, Woodchuck started out small.
Woodchuck began with winemaker Greg Failing in a two-car garage in Proctorsville, Vermont, using apples harvested from his farm. That cider became Woodchuck Amber, the company's flagship variety — and the recipe that would make American consumers fall in love with hard cider again.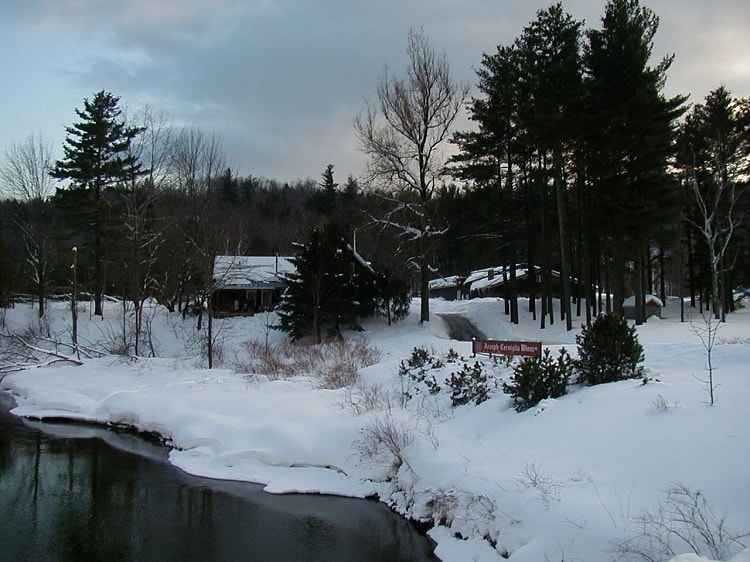 Vermont Cider Co. — the cidery that makes Woodchuck — started out tiny, selling to local stores in New England and from Failing's farm. Business slowly grew, as tourists visiting the region would bring back six-packs to share with friends at home. Failing scaled up the business with an old-school bottle filler from the 1940s, but it would only pour 10 ounces of cider at a time — for years, the remaining two ounces was added to each bottle by hand using a turkey baster.
As word got out about Woodchuck outside of the Northeast, the brand slowly expanded its distribution area and its product line, developing varieties like Granny Smith. Woodchuck started shipping kegs via UPS, gradually growing outside of its home region and finding fans across the country. As demand outstripped the supply of apples grown on the farm, Woodchuck branched out, sourcing top-quality apple juice from growers in the Northeast and Pacific Northwest, in addition to juice from cider-specific apple varieties grown in Europe.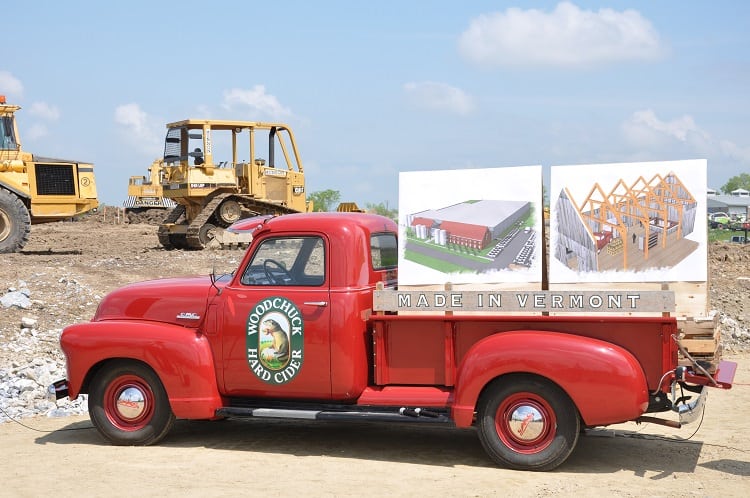 By 1996, the brand had outgrown the small garage and moved to new space in Springfield, Vermont, and then to another facility in Middlebury in 1999. In 2014, the company built a state-of-the-art cidery less than a mile away, also in Middlebury. Failing retired then, too — but not before several years of training John Matson, an award-winning former beer brewer, to take his place.
Today, the state-of-the-art cidery, the first of its kind in the U.S. considering its scale and technological advancement, includes a bottling line, a canning line and a keg line, plus a quality-control lab and a 20-tap on-site tasting room pouring varieties like pear ginger, raspberry, Granny Smith, semi-dry, off-dry and rotating seasonal varieties.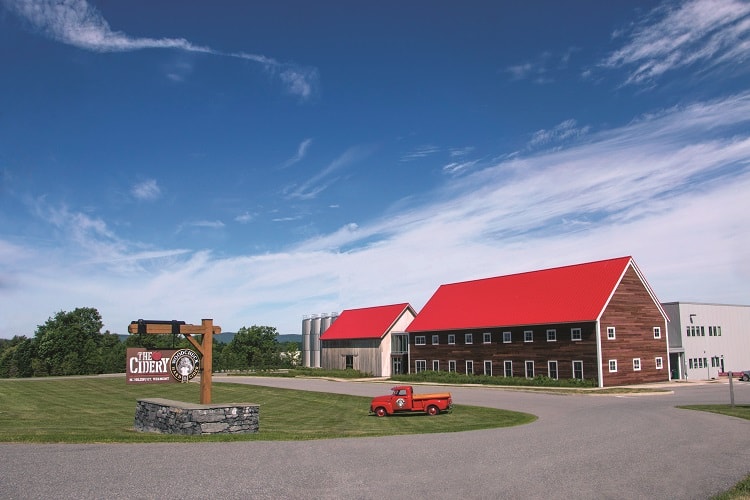 Being in business for 27 years also means that Woodchuck is able to use some of its capacity and resources to support the neighboring cider companies in the local cider-making community, like co-packing services and laboratory testing services that can be cost-prohibitive for both startups and smaller established cideries to manage on their own.
"We were the only cider out there for 22 years, and now we can help grow the category," Blacklock explains.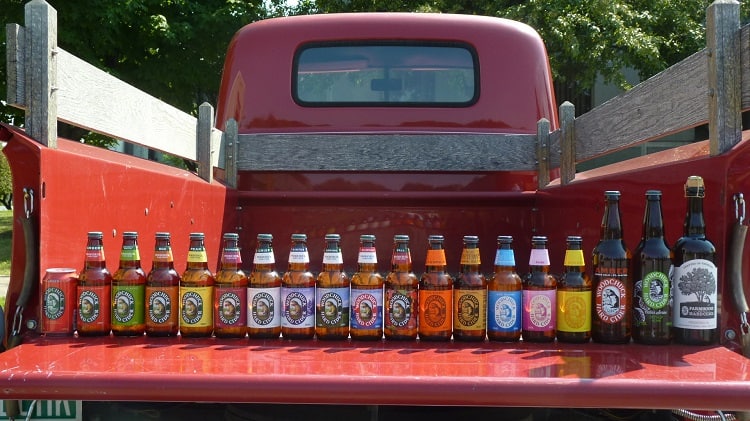 Woodchuck is also growing its own product line, with more limited-edition batches and unique ingredients, thanks to Matson's expertise. In addition to experimenting with ingredients like hot peppers, chamomile flowers and cacao nibs, Woodchuck is aging ciders in oak whiskey barrels from a local distillery; several more varieties are slated to come out later this year.
"Sweet apple cider is the majority of the category, but true cider drinkers like to have variety," says Blacklock. "Offering so many different styles has brought more people in."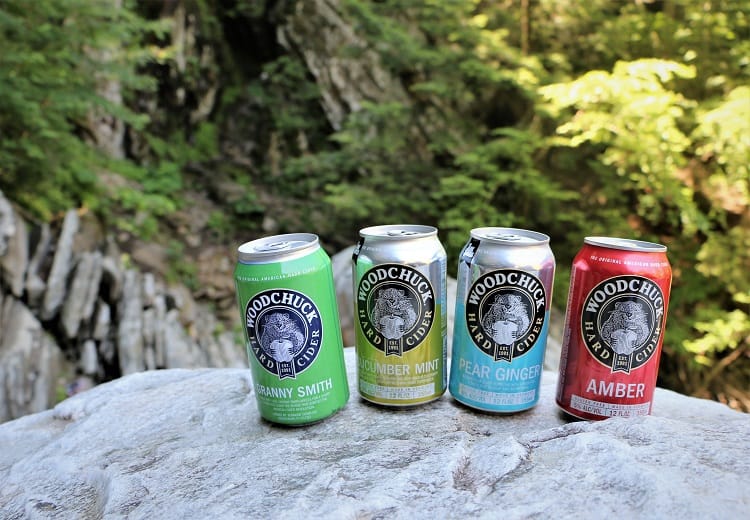 And that's the benefit of being a well-established old-timer in what's still something of an upstart beverage category: decades of expertise and experience, plus the resources to experiment with new, delicious flavors and support the cider-making community at the same time.
"Because we have been around for so long, people view us an 800 pound gorilla when really we are just a five-pound marmot," Blacklock says. "Woodchuck represents less than five percent of the cider category, where the big brewers have over 75% of the category. Yet people still think, because of our age that we 'must' be large. Not true."
While the hype tends to coalesce around hip new cider startups, there's a lot to be said for decades of experience — Vermont Cider Co. is deeply embedded in its rural Vermont community, with staff who have worked on its production line for up to 18 years.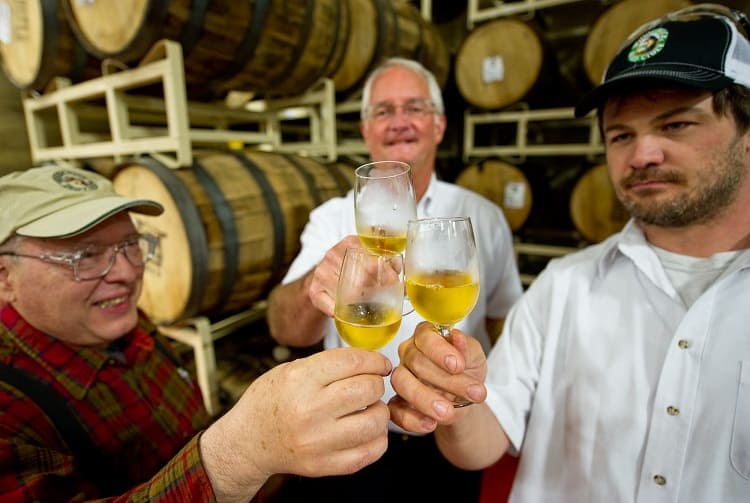 Blacklock puts it best when she says, "From the beginning, our company mantra has been, 'Good people, doing good things, in a good way.' We eat, sleep, breathe and bleed cider here."
Follow along with Woodchuck cider via its website, Instagram and Facebook. And if you want to see Woodchuck's legendary Cider House while rocking out at the festival of the summer, grab your tickets now for Ciderstock on Saturday, August 18.