Looking to add a refreshing cider cocktail to your list of go-to drinks? Try the Lavender Cider Twist recipe below, courtesy of Maria from Fidler & Co. Craft Kitchen & Grocery in Biglerville, Pa. Created with Little Round Hop Cider from Big Hill Ciderworks, this drink will make you a firm believer in using hard cider to craft your next cocktail creation. Cheers!
Lavender Cider Twist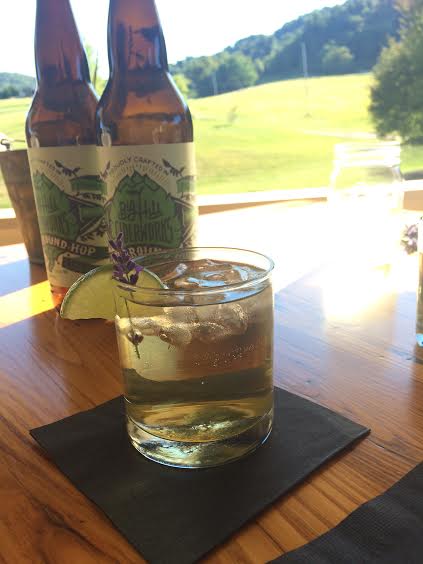 Ingredients
1 oz. high-quality gin
1/2 oz. lavender simple syrup (see preparation below)
6 oz. Little Round Hop Cider from Big Hill Ciderworks
Simple Syrup Preparation
4 c. water
1 c. sugar
4 sprigs of lavender
Bring water to a boil. Add sugar, stirring to dissolve. Remove from heat and add lavender sprigs. Steep for 20 minutes. Strain and cool. Will keep for two weeks when refrigerated.
Drink Preparation
Add ice, gin, syrup and cider to a cocktail shaker. Shake well, then strain over ice in an 8 oz. glass. Garnish with a sprig of lavender and slice of lime, and enjoy!
Featured homepage photo: Miranda Harple