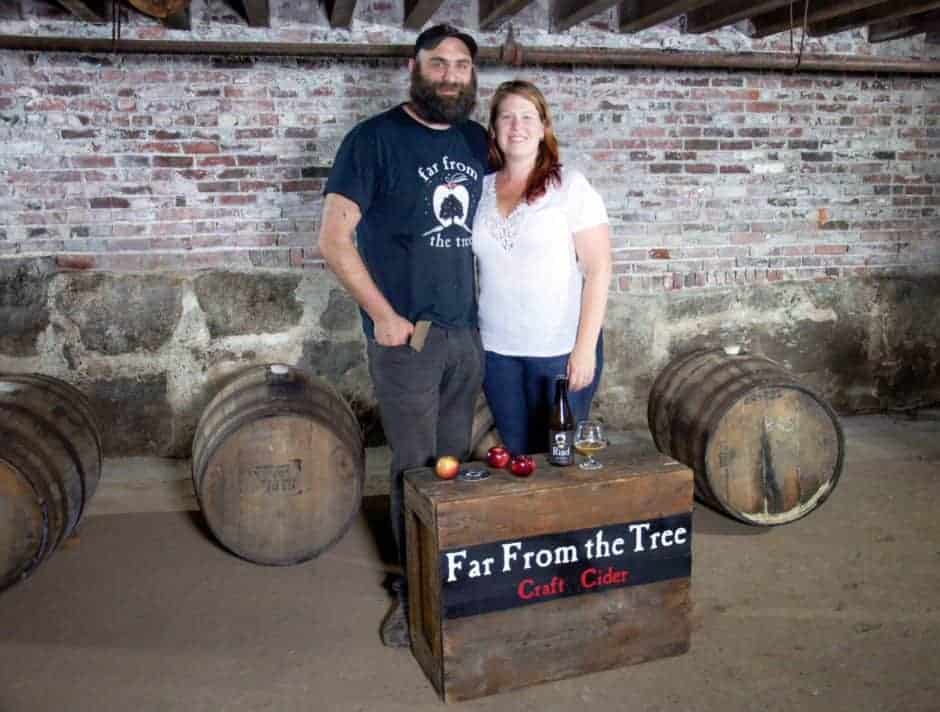 Just down the road from an ancient English castle, Al Snape started experimenting with cider from an "abandoned apple orchard on a thousand-year-old priory." Not many Americans can claim this scene as their backyard, let alone say that it is where they started making cider. Launching their business in Salem, Massachusetts, Far From The Tree owners Denise and Al Snape believe place, time and culture have strongly flavored their ciders. And after interviewing the Snapes, I found the saying, "the apple doesn't fall far from the tree," has a much deeper meaning for them.
Origins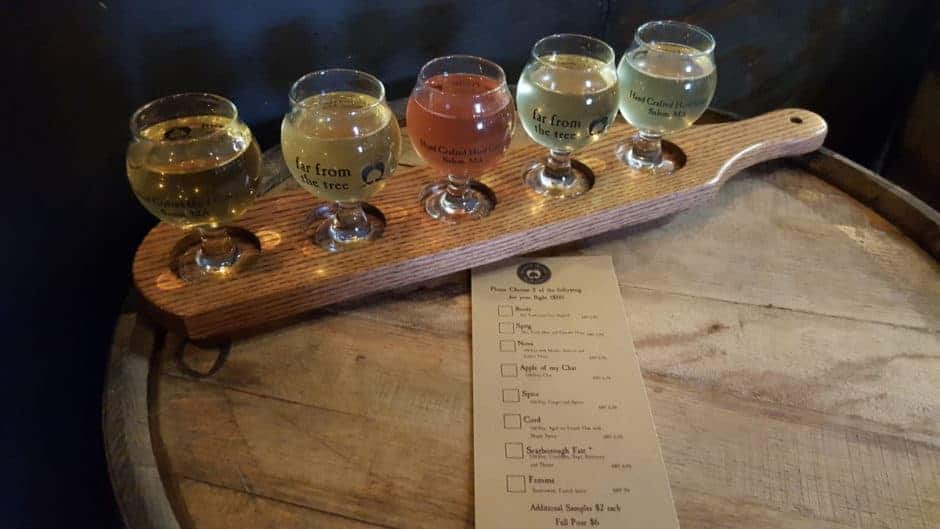 After meeting in 2007, Denise and Al decided to leave their careers in Massachusetts and run off to England to pursue their dreams of winemaking. There, Al gained a B.S. in Viticulture and Oenology with the intention of opening a winery. But after three years of English culture, where one in four people might be drinking cider, the beverage slowly steeped into their blood.
"Being able to sit in an English pub and have a pint or even a full glass of a drier cider was eye-opening for both of us," said Al. Developing a taste for "scrumpy" farmhouse ciders led Al to see the possibilities in the cidermaking world. Carrying their knowledge and experience from the Old World, the Snapes moved back to New England and started making plans. Soon after, Far From The Tree germinated and released its first cider in 2014.
A Culture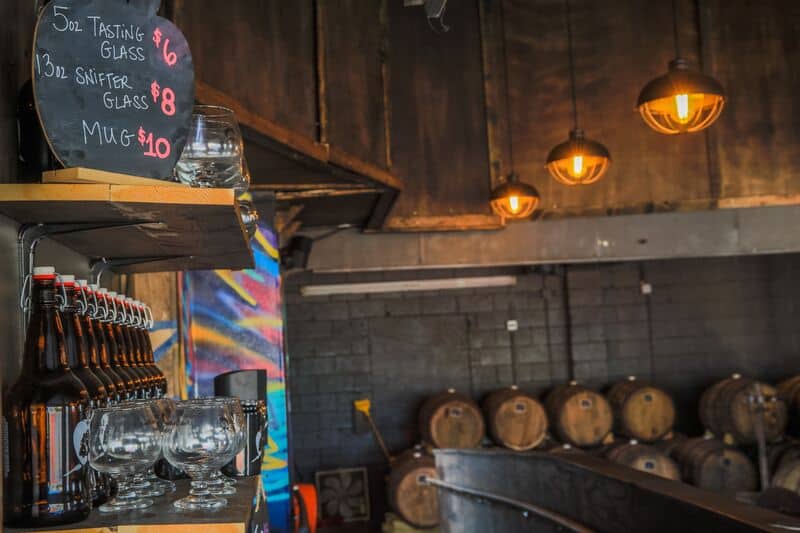 "Like winemaking, cider reflects the place. A certain time, a certain culture, a certain people," said Al, as he recalled memories of growing up next to an orchard in Massachusetts. Chances are pretty good that apples are part of his heritage. He can trace his family lineage six or seven generations back to colonial America, a time when everyone was planting apple trees and drinking the fruits of their labor. "Cider was much more of a homemade drink," said Al. "Everyone had a barrel at home." Unfortunately, that custom no longer exists and today cider culture is very different.
Rebuilding that culture is a challenge that Far From The Tree fearlessly faces. "In the last few years it's been really important to do farmers' markets and tastings … constantly getting out there and educating our consumer," said Denise, the cidery's sales and marketing expert, community liaison and capable generalist. She recognized that a simple question, "Would you like to try our cider?," immediately opens the dialogue about the nuances of cider.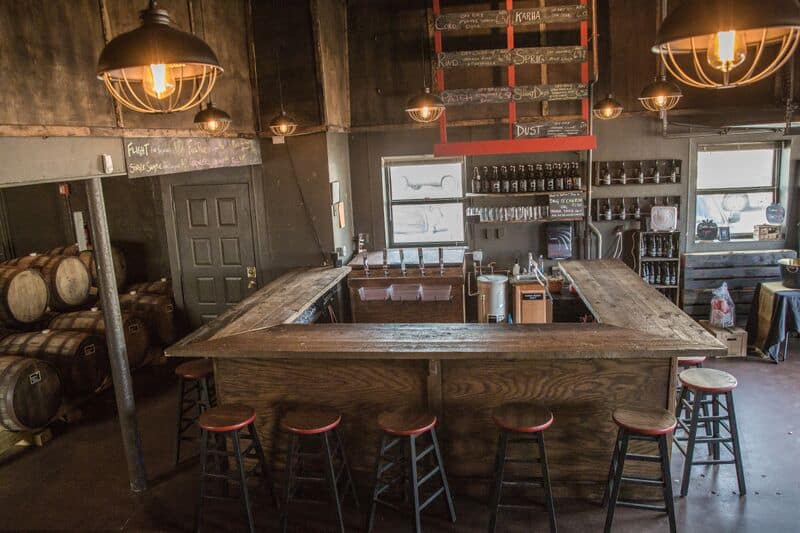 Far From The Tree has put conversations with customers to good use. Al stressed the importance of opening a tasting room. "You're responding to what people want, and they're part of the process."
"The feedback from our customers has literally helped us move in new directions," said Denise, referring to Far From The Tree's move to canning ciders and the four new products that will be released this year.
Old Tradition, New Cider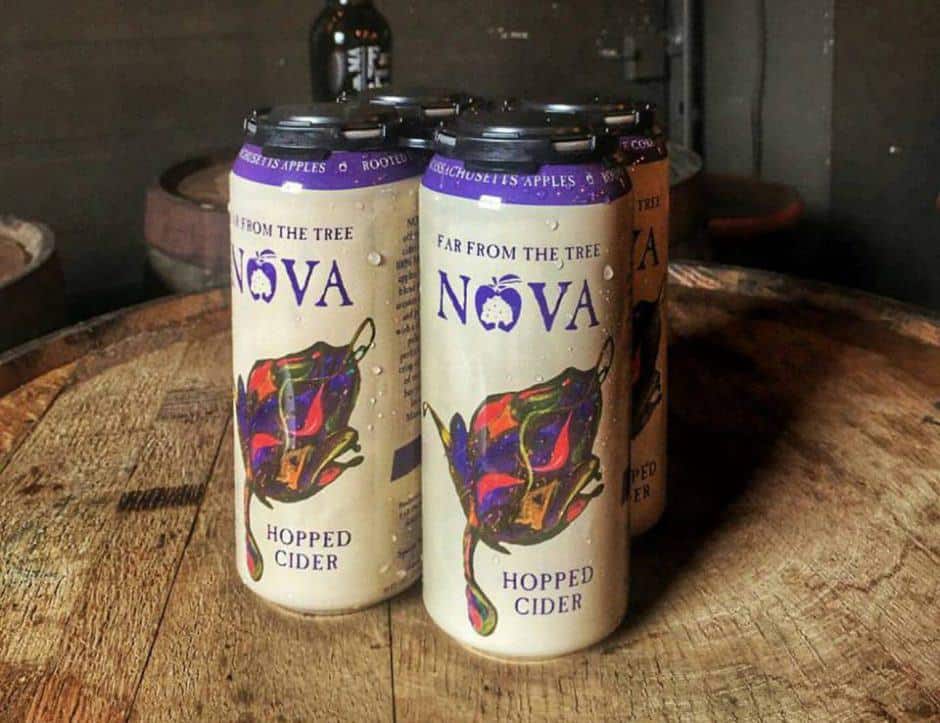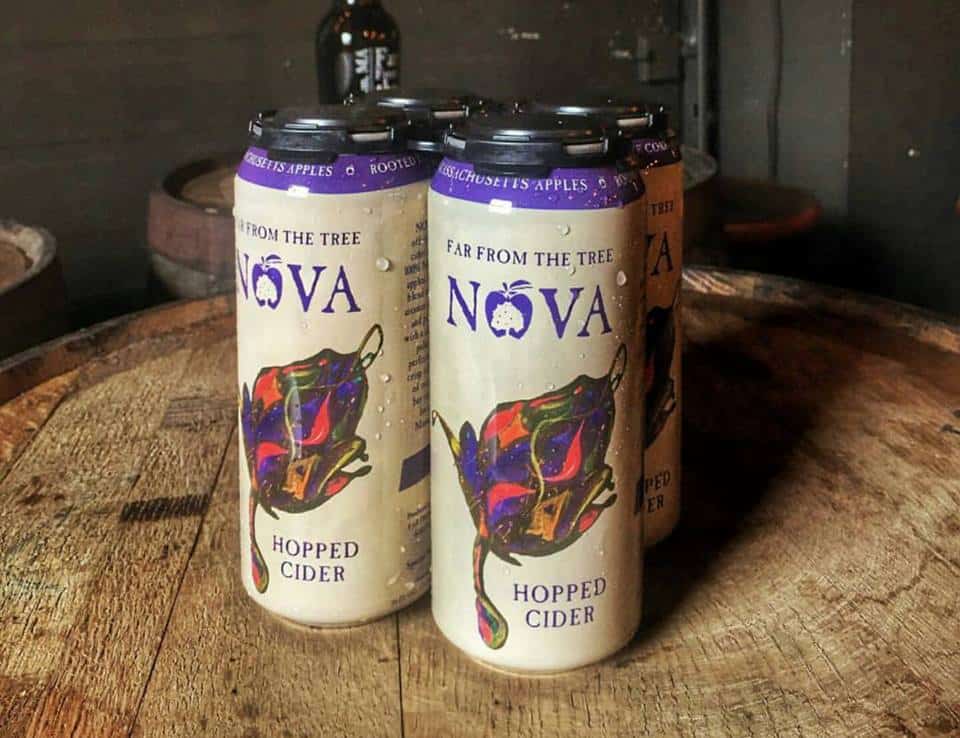 This week, Far From The Tree is releasing Nova, a hopped cider made with 100 percent Massachusetts apples. Al and his team have blended tradition with experimentation in styling Nova. "The Galaxy and the Mosaic [hops] are giving it more of a passionfruit, grapefruit nose," described Al, "and the Simcoe gives it a piney kind of palate." Those flavors, added to the body of the cider, develop "a new interaction of smell and flavor that you don't get with an IPA," he beamed, "so I'm pretty in love with it."
About his beginnings in wine, Al said, "I started learning that … passionate people made wines that really represented their culture, and where they were from and who they were." All of those things have been translated into Far From The Tree's cider as well. Masterfully blending a rich history of place with old and new cultures, Denise and Al have been able to create a character of cider that is unparalleled in time and place.
Visit the Far From The Tree taproom, where you can order flights or full pours of cider and take home growlers, at 108 Jackson St. in Salem, Massachusetts.