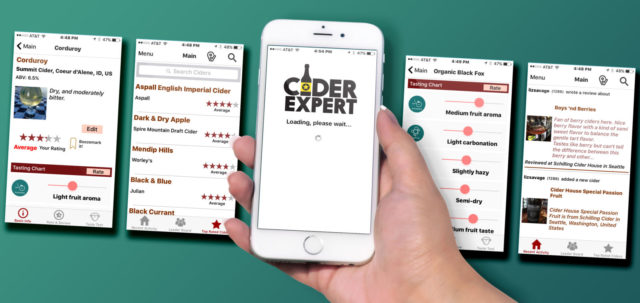 The Cider Expert website, which launched early last year, offers a place for cider fans to write reviews and rate ciders—much like the popular beer ranking smartphone app Untappd. Cider Expert allows cider lovers to rank ciders in terms of various factors, including Fruit Aroma, Carbonation, Clarity, Sweetness, Taste, Tartness, Sourness, Acidity and Bitterness. Users are also able to take pictures and write short reviews.
According to the website:
"We like cider, but we don't always agree on the good ones. So we embarked on Cider Expert with the goal of building a catalogue of ciders, along with ratings gathered from the many people who, like us, enjoy a glass of cider. That data lets us produce recommendations, as well as keep an eye out for new ciders and cideries."
After reviewing a few ciders, Cider Expert users will receive automatic, personalized cider recommendations. Cider Experts can use "Boozemarks" to save a list of favorite ciders for later and can share and learn about cider in a crowd-sourced community.
The iPhone app is currently in beta and Cider Expert is looking for people to help test it. For more information, visit the Cider Expert website.