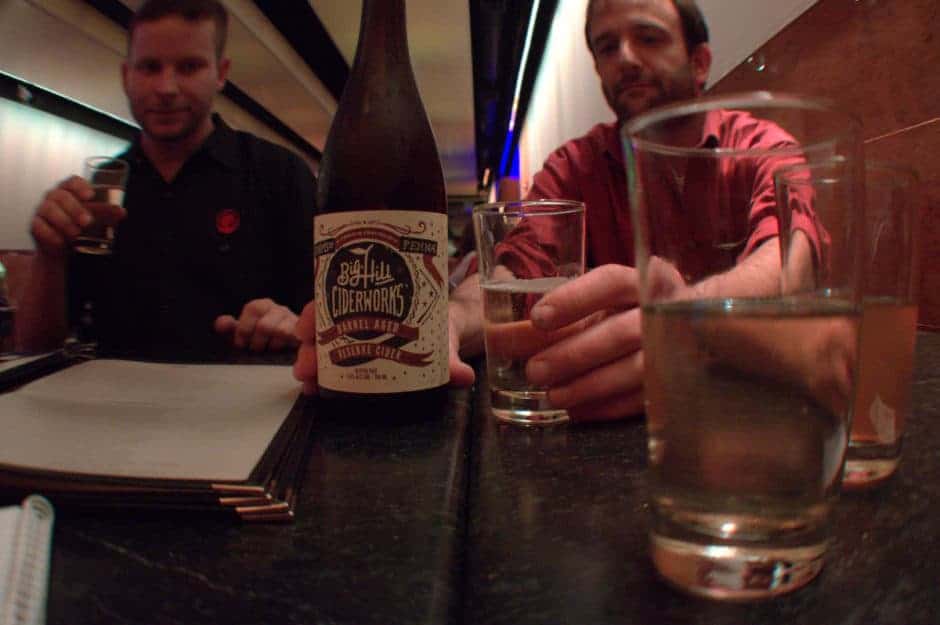 Refreshing are discussions with people who enjoy what they do. Remarkable are those same discussions with people who are red hot passionate about their craft.
Talking with Chris Peters and Andy Dickerson of Teresa's, you would not believe that a little discussion about cider, food and the business that surrounds the two could eek from mid-afternoon into the later hours of the evening. Intoxicating is the vibe from sharing the experience of these two. No casual back and forth here; rather, Teresa's mission is woven together with serious intent and, at the same time, a playful approach of doing what is right.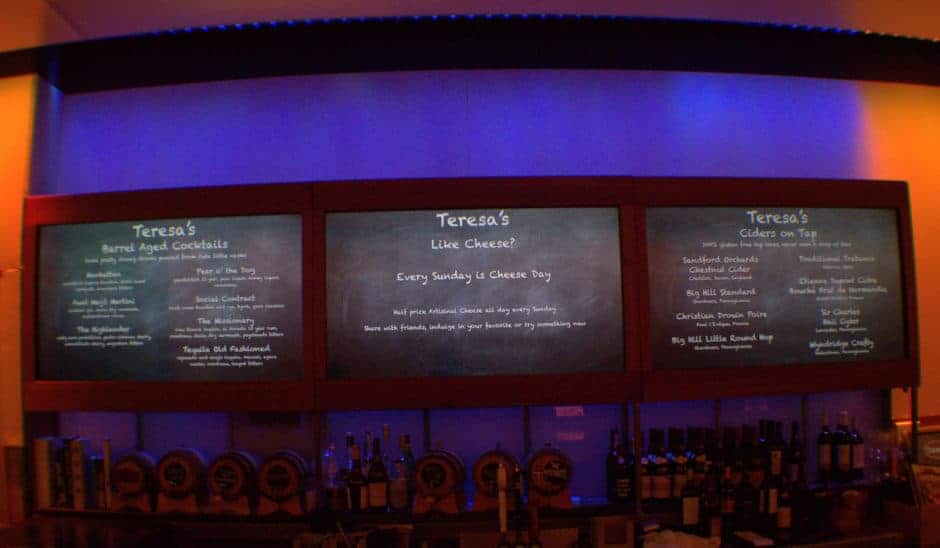 Manager and cider-Yoda Chris Peters and chef-owner Andy Dickerson are quick to steer toward quality. Local, yes. Trending, yes. Trendy, no. Instead, they are the voice of Teresa's, one that deserves to be listened to rather than just heard. Cider is not new. "The cider culture has been huge since the 1800s," tells Peters. At Teresa's, cider is "still developing; at our core, beer, whiskey, wine. But cider consumption has doubled" over the last year, he says, with a big grin. "It's not just all Woodchuck," referring to the ubiquitous brand. "Our customers trust us to have the interesting stuff."
Ever had a cloudy cider that has a paleness that makes sawdust feel like a rainy day? Peters will serve you a Trabanco Astoria and have you craving more. Not your cup of cider? Quick on the rebound, the De Christian Drouin Cidre Poire is popping with pear effervescence that has you wondering where that playful flavor has been all your life and why, oh why, you've waited this long to discover it.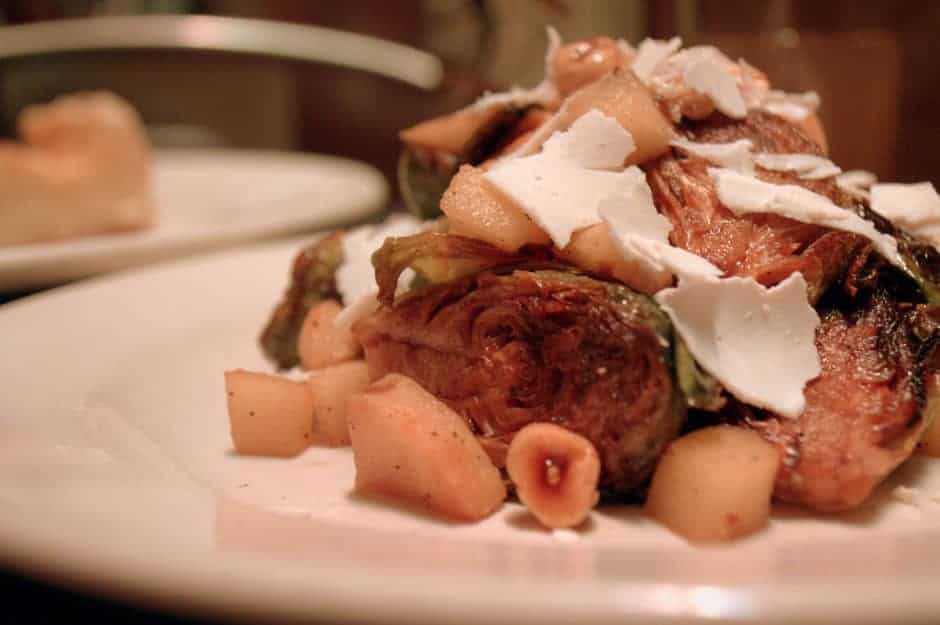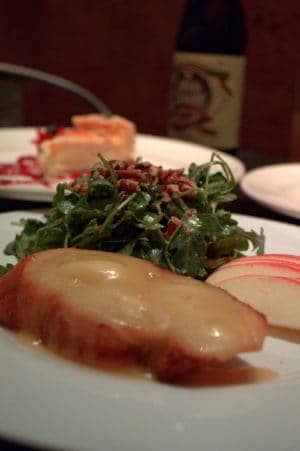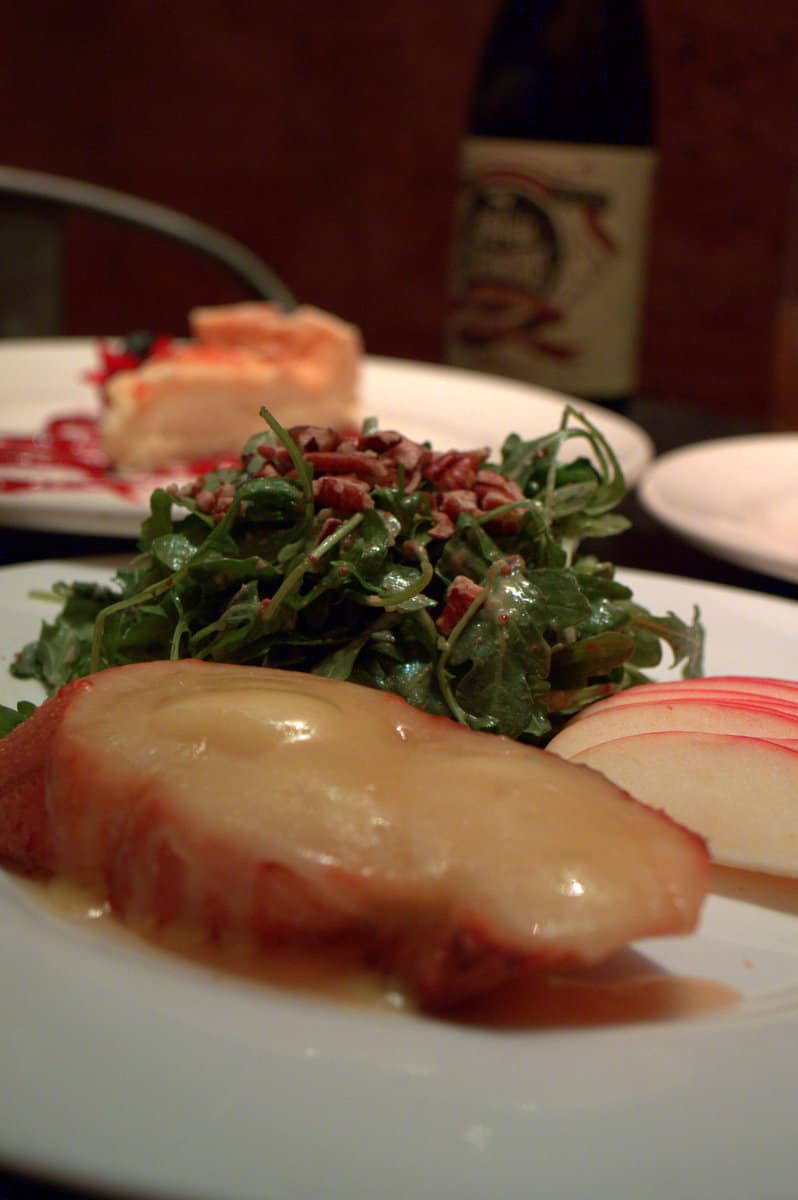 And the food. The balance is playful, gritty, honest and utterly stimulating. Chef Dickerson dishes out a simple arugula salad with a blooming-rind goat cheese crostini and Dijon-thyme vinaigrette that expertly mirrors the quality of the beverages. Needing more, the brussels sprouts seared in butter are spiked with Pink Lady apples, sheep's milk ricotta salata and toasted hazelnuts.
"Because of cold storage, we can legit have fresh, local apples year round," adds Peters. "It's awesome to see proper farmers do the right thing," like the local supply from Big Hill Ciderworks near Gettysburg. On the alchemy of the elixir, Dickerson points out, "Cider is easier to pair than wine—it is more flexible."
What is a good experience? When people—restaurant people—love what they do and you can taste it, sip it, really enjoy it, in everything they serve, that is a good time. Peters closes, "Once you get into it, you go Oh my god! Because it's cool and you have to tell people."
Find Teresa's at 124 N. Wayne Ave. in Wayne; phone: (610) 293-9909.