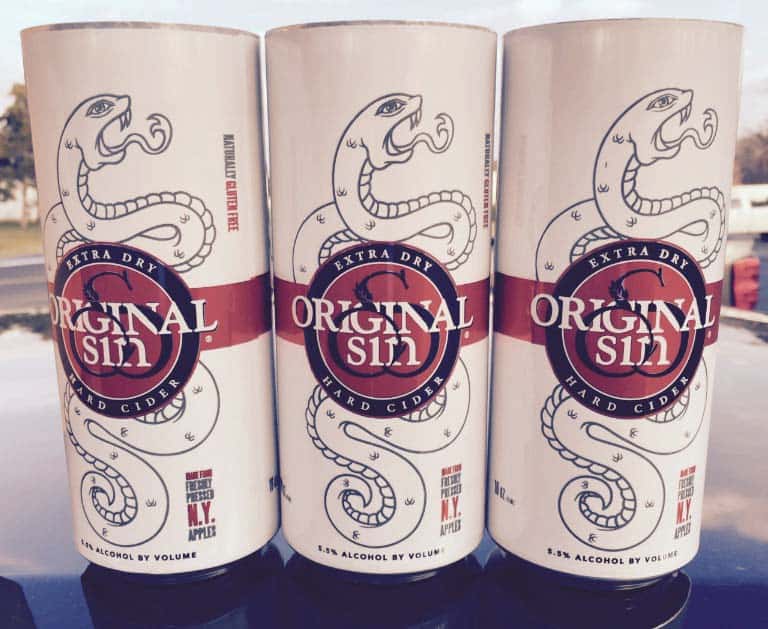 Original Sin Hard Cider is celebrating its 20th anniversary with a gift for fans—a new cider release, Original Sin Extra Dry Cider!
Twenty years is a special anniversary, and what better way to celebrate than by introducing a new cider to Original Sin's already-impressive lineup? Made from 100% freshly pressed New York apples, this extra dry cider is well-balanced and complex with a 5.5% ABV. Apple varieties in the new cider include Ida Red, MacIntosh, Jonagold and more, so you better believe that the flavor will be off the charts.
The Original Sin Extra Dry Cider release also kicks off the release of Original Sin's canned cider production line. This new addition will be available in select states beginning on January 10, 2016, and then on a national scale in April 2016. The cider will be sold in four-packs of 16-ounce cans with a suggested retail price of $10.49.