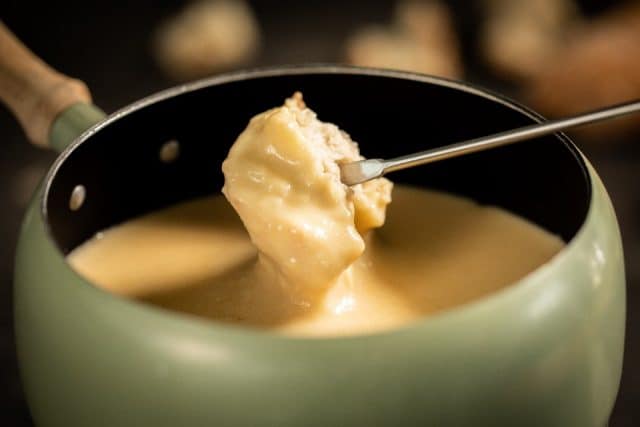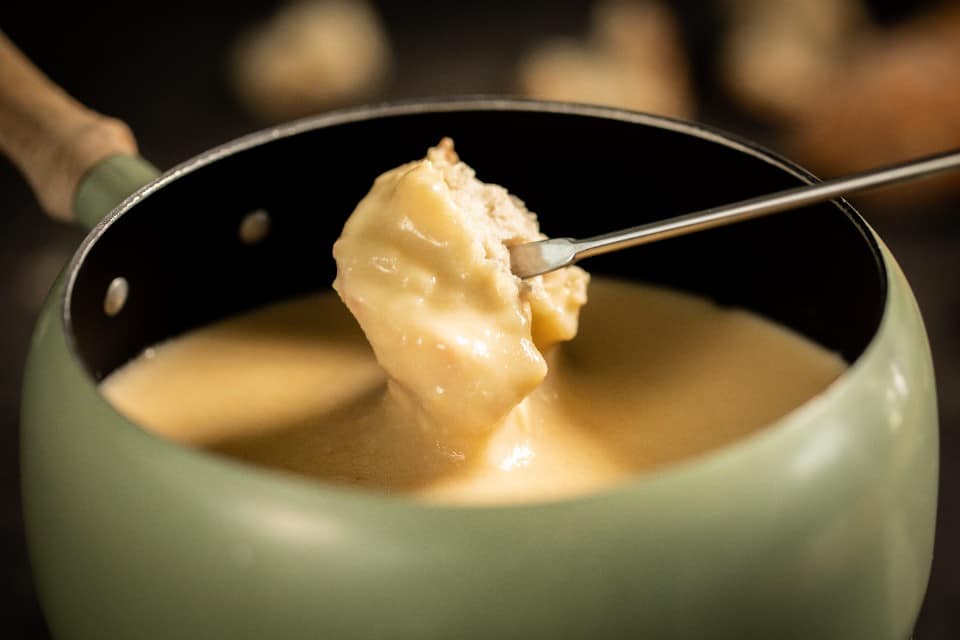 Cider Recipe: Cider Cheese Fondue
Erase any notions you have of fondue as stuck in the past at some kitschy 1970s dinner party (unless you like that aesthetic!) and take a look at this thoroughly modern version spiked with hard cider that is ridiculously, velvety smooth. It blends two types of cheese — white cheddar for sharpness and Gruyere for a little earthy funk and gorgeous meltability — with your favorite cider in place of the customary beer or wine in fondue for a glorious sauce that you'll want to dip all kinds of snacks in. Think bread, apples, pretzels, tomatoes, tater tots and more. Serve this as an appetizer or centerpiece (accompanied by glasses of cold cider, of course!) and enjoy the interactive joys of cider cheese fondue.
Cider Cheese Fondue
Ready in: 30 minutes
Serves: 10-12
Ingredients
2 tablespoons unsalted butter
3 cloves garlic, minced
12 ounces hard cider, plus more to taste
2 tablespoons apple cider vinegar
1 pound white cheddar cheese, shredded
4 ounces Gruyere cheese, shredded
1 1/2 tablespoons cornstarch
Crusty bread and fresh apples, cubed and/or sliced for serving
Method
Melt butter in large saucepan over medium-high heat. Add garlic and cook until fragrant. Stir in hard cider and vinegar and bring to boil. Reduce heat to medium-low and simmer for 10 minutes.
Meanwhile, toss shredded cheeses with cornstarch until well-coated. Add cheese to saucepan one handful at a time, whisking between each addition until cheese is melted. Continue adding cheese until fondue is thick and creamy. If sauce becomes too thick, add more hard cider one tablespoon at a time until desired consistency is reached. If sauce is too thin, add more cheese.
Serve warm, preferably in fondue pot over chafing fuel burner, with bread and apples.
Photo and recipe by Dish Works.