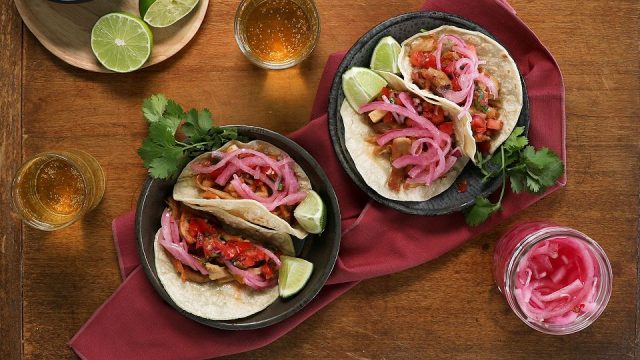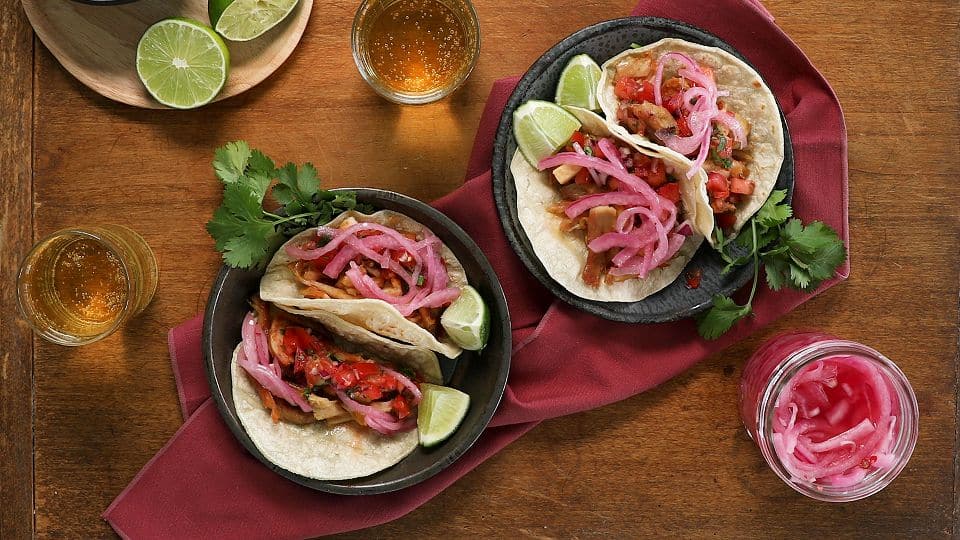 Cider Recipe: Cider Pickled Onions
Making homemade pickles sounds like one of those things that could be fun — if, that is, you can set aside an entire day to hang out in the kitchen. But that kind of pickling, with the giant vats of vinegar, boiling the jars and all of that, isn't the only way! There's a whole category of "quick" pickles, like these cider pickled onions, that barely take longer than a homemade vinaigrette to make. Sure, they won't keep for months at a time, and they must be stored in the fridge, but that's okay. Once you start adding these zippy, acidic and flavorful pickles to all kinds of foods (think: nachos, tacos and burgers), they likely won't last that long, anyway!
Cider Pickled Onions
Ready in: 10 minutes
Serves: 4–6
Ingredients
2 large red onions, thinly sliced
1/2 cup apple cider vinegar
1/2 cup distilled white vinegar
1 tablespoon maple syrup
1 teaspoon pink peppercorns, crushed
2 teaspoons kosher salt
1 cup hard cider
Method
Pack onions into one large or two medium heat safe jars.

Combine vinegars, maple syrup, peppercorns and kosher salt in a medium saucepan over medium-high heat. Bring to simmer then remove from heat.

Stir hard cider into saucepan. Pour pickling liquid over onions. Press onions down to ensure they are completely submerged.

Cool jars to room temperature. Serve pickled onions, or cover and refrigerate for up to 2 weeks.
Video, recipe and photo by Dish Works