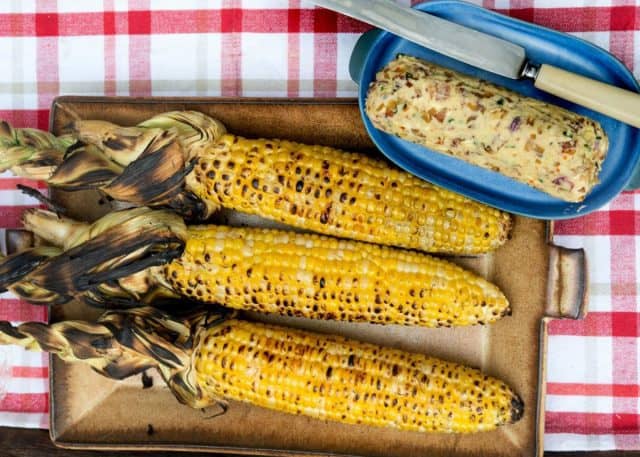 Cider Recipe: Bacon Cider Butter
Makes 1 stick
Ingredients
2 slices smoked bacon
1 shallot, minced, about 2 tablespoons
¼ cup hard cider
1 stick unsalted butter, room temperature
2 teaspoons pure maple syrup
1 tablespoon chives, chopped
Pinch of chili flakes
Kosher salt
Method
Cook bacon in a small skillet over medium heat until fat is rendered and bacon is crisp, about 6 minutes. Remove and place on paper towels to drain. Finely chop.
Add the shallots to the skillet and sauté until golden, 1 to 2 minutes. Add the hard cider and cook until reduced, about 3 minutes. Cool.
Combine the butter, bacon, shallot, maple syrup, chives and chili flakes in a bowl. Add salt to taste. Mix until well combined.
Transfer butter mixture to a sheet of parchment paper. Fold paper over and roll into a cylinder, twisting the ends. Chill until solid. Butter will keep refrigerated for up to 2 weeks.