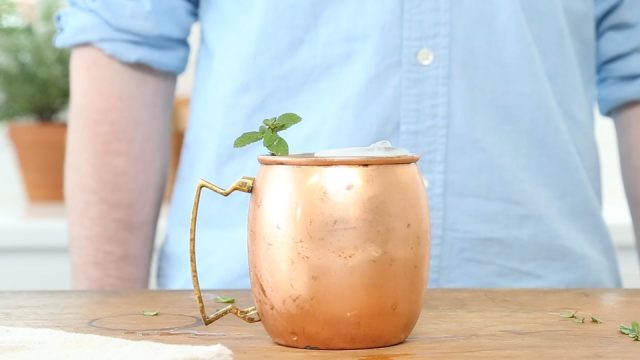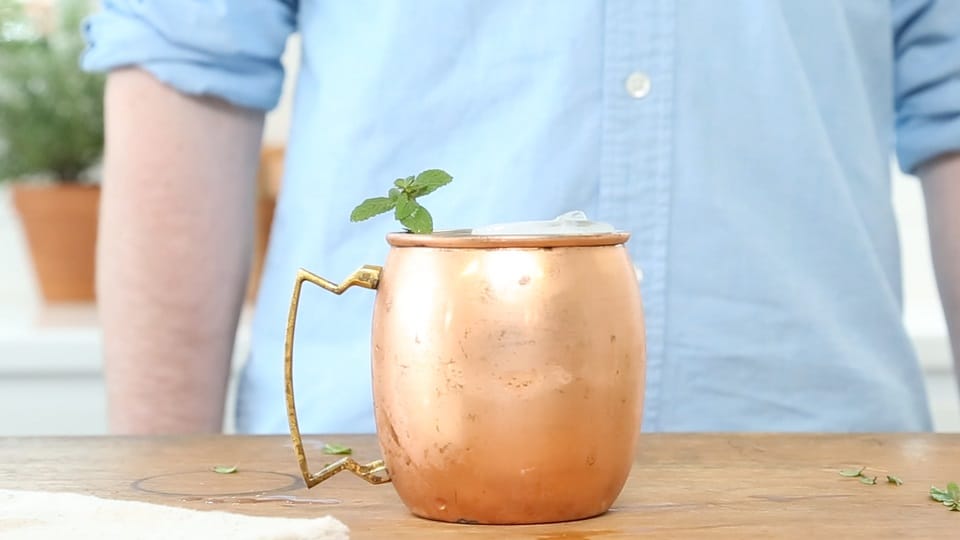 Cider Recipe: Pear Cider Mule
We love this zesty pear cider mule, a ray of sunshine in a glass, with the sweetness of pear playing beautifully off the herbaceous mint and the kick of ginger beer. Mint, one of the most hearty leafy herbs, will grow happily in any season on a windowsill. That way, no matter the weather, there is something green and alive waiting to perk up drinks and dishes! Crack open a can of your favorite pear cider — modern or heirloom perry, your choice — and shake up a round or two of these for you and a friend to say cheers to warmer days ahead.
Pear Cider Mule
Ready in: 15 minutes
Serves: 2
Ingredients
6 mint leaves
Juice of one lime
1 cup ice
3 ounces ginger beer
1 ounce vodka
1 can of pear cider
Slice of lime and mint to garnish
Method
In a cocktail shaker, muddle lime juice and mint.
Add ginger beer, vodka and cider to the shaker and stir.
Add ice to a copper mug and pour in cocktail through a strainer.
Stir and garnish with a slice of lime and mint leaves.
Video, recipe and photo by Dish Works.