Experiencing quality cider on a vacation is a great way to taste local agriculture and meet interesting people. When setting off for any locale, I usually begin my cider-trip planning with Eric West's Cider Guide blog, which features current maps of cider locations around the world.
Recently, I was headed to Michigan, the third-largest grower of apples in the United States—evident on the Cider Guide map's nearly 50 cider destinations. Quite a few spots for cider find their home in the greater Grand Rapids area, my destination for cider judging duty during the 11th Annual Great Lakes International Cider and Perry Competition (known as GLINTCAP). Luckily, this year GLINTCAP coincided with the Michigan Cider Association's yearly cider celebration, Grand Rapids Cider Week, so there were even more great Michigan cider experiences to be had. The following are some of my favorites from my time in Grand Rapids over the last few years:
Imbibe with the Makers
It's always a wonderful idea to meet cider makers and experience the fruits of their labors by visiting them where they make their ciders. Many cider makers open up their production facilities on specific days and offer tastings; these are always my preferred way to try cider while on the road.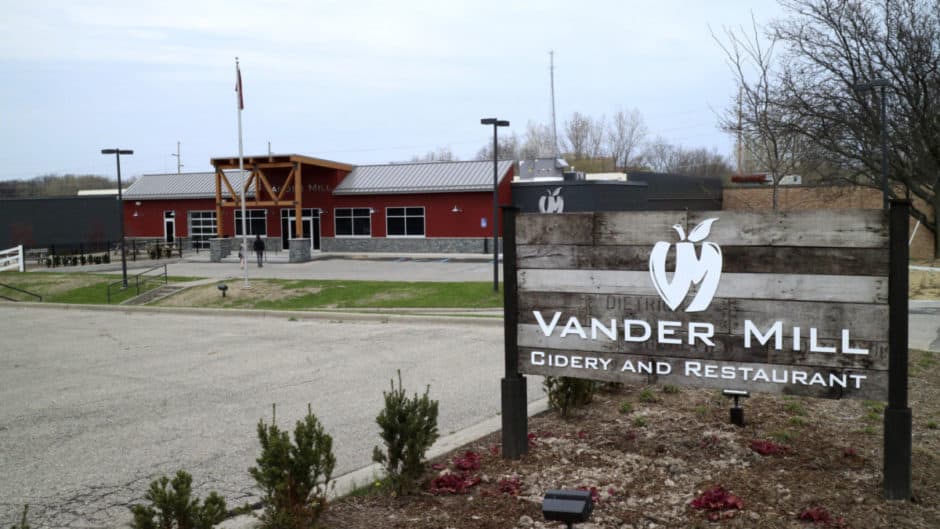 Vander Mill recently opened a new 55,000-square-foot location that serves as a tasting room, restaurant and production facility closer to town than the previous one (which is still open and worth stopping in if you are near Spring Lake, Michigan). The ciders at Vander Mill run the range from sweet to dry with some interesting twists. When I visited, they had a cinnamon-roasted pecan cider served on draft with nitro as well as more traditional ciders like the Ashmead's Kernel single variety cider, which I enjoyed. The food here is a definite departure from simple pub fare, and the unique offerings pair brilliantly with cider and easily please vegetarians, gluten-free diners and carnivores alike. 505 Ball Ave. NE, Grand Rapids, (616) 259-8828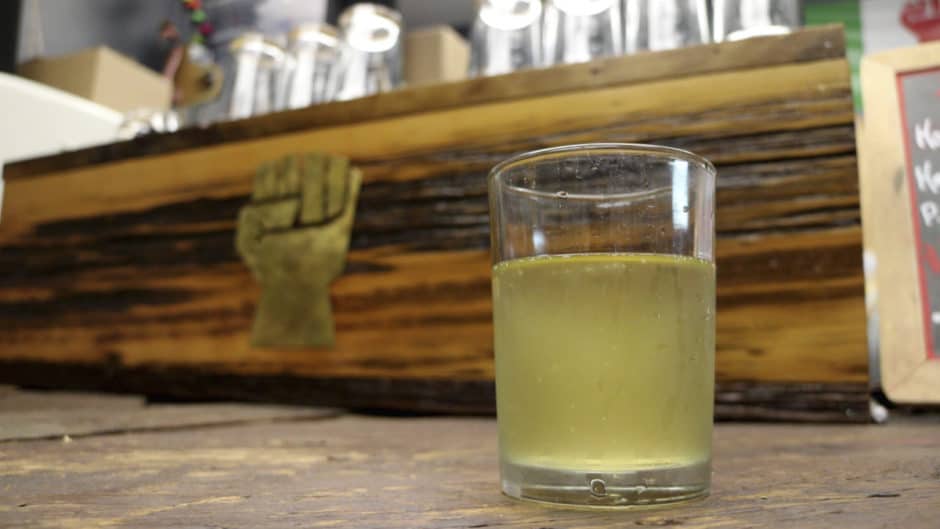 On the other end of the size scale, The Peoples Cider Co. has only 600 square feet split between tasting room and production duty. Cider maker Jason Lummen makes some of my favorite barrel-aged ciders with hyper-local Michigan apples in this tiny space. These ciders are only available at the cidery, a few local bars and farmers' markets, and they are definitely worth seeking out. When in town, I always stop in for Mrs. Sally Brown, a bourbon barrel-aged New England scrumpy. If you are visiting Vander Mill, it's less than a mile away so you have no excuse! Also, The Peoples Cider Co. is opening a more centrally located tasting room in town soon. 600 Maryland Ave. NE, Suite B, Grand Rapids, (616) 322-7805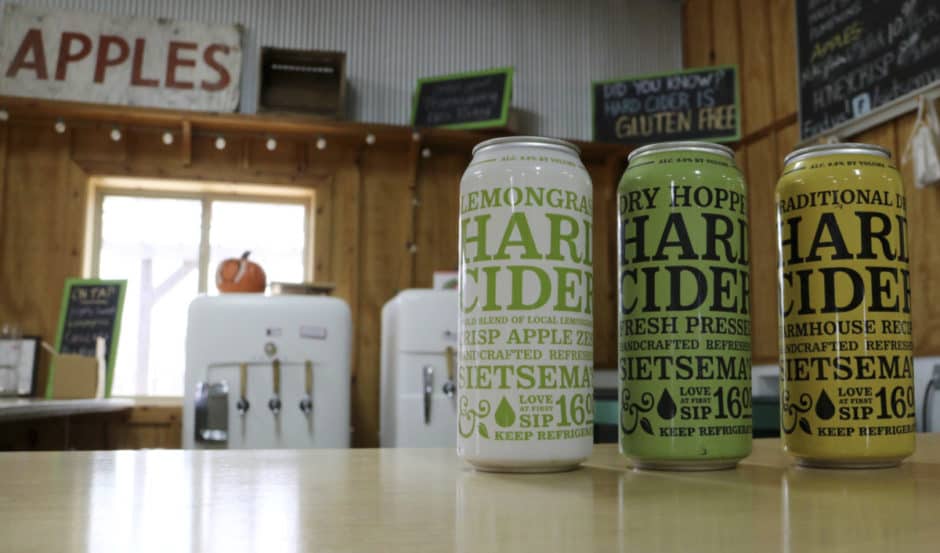 Sietsema Orchards has a seasonal tasting room in a farm market set on part of its 125-acre orchard not far from town. Sietsema is producing some delicious ciders, including a lemongrass cider, a tart-sweet cherry cider and a unique cider infused with cascara (coffee bean husk). During apple season, Sietsema also sells cider donuts that are sure to add to the deliciousness of the trip. Sit outside along the orchard on the patio, drink some cider and enjoy a donut for a memorable cider experience. Sietsema produces one of my favorite, easy-drinking hopped ciders. 8540 2 Mile Rd., Ada, (616) 676-5584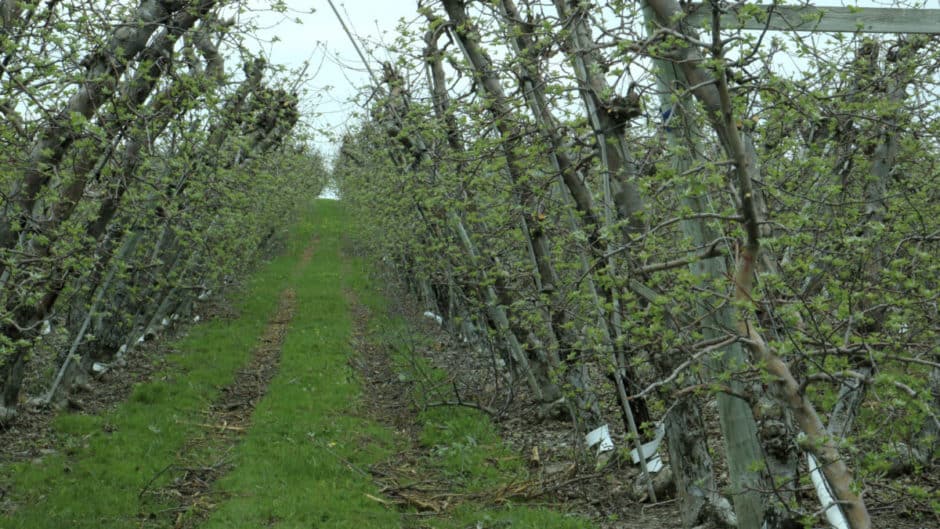 Located not far outside of town in the agricultural mecca known as "Fruit Ridge," Schaefer Cider Co. is surrounded by apple trees as far as you can see. The Schaefer family has been in the business of growing apples since 1855 and were in the process of the grand opening of the cidery set on their family's Michigan Centennial Farm when we visited, so we had a great tasting with a flight of their ciders followed by a walk in the orchards. Look for uniquely named ciders like The Empire Strikes Mac and Humble Spy. 1051 Harding St., Conklin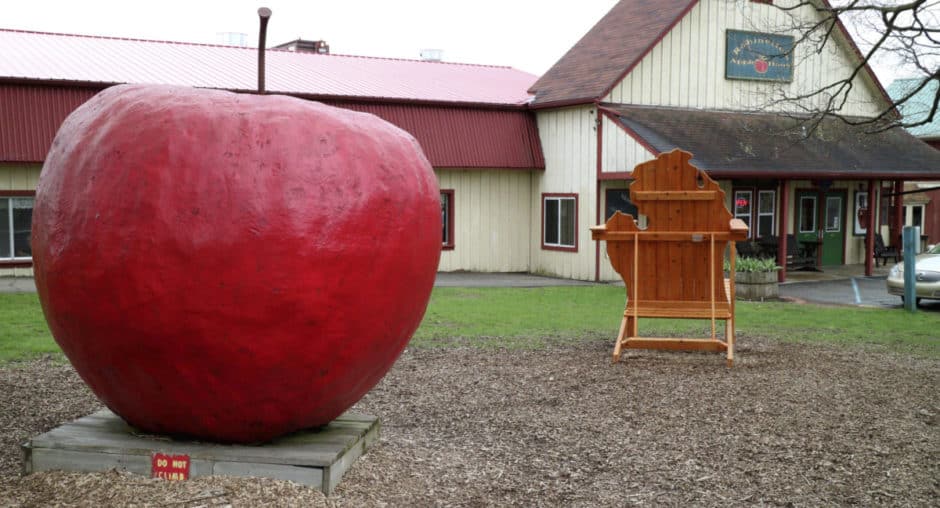 Looking for a great family-friendly cider destination? Robinette's Apple Haus & Winery is set among farms and apple orchards a short ride by car from downtown Grand Rapids. A farm stand with a small cafe restaurant (and great cider donuts), Robinette's also produces delicious fruit wines and a wide range of award-winning ciders, all of which are worth a try. 3142 4 Mile Rd. NE, Grand Rapids, (616) 361-7180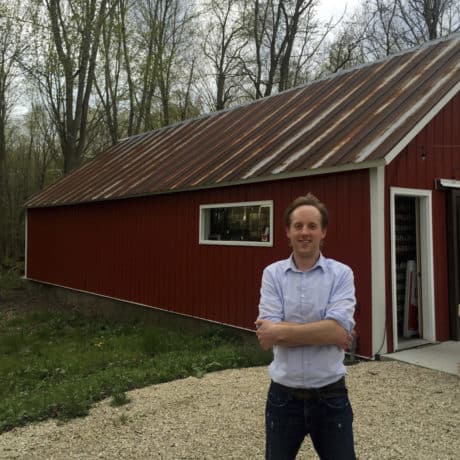 Another unique Michigan cider experience, Farmhaus Cider—just a short drive from downtown Grand Rapids—boasts an outdoor "cidergarten" set alongside the family's old farmhouse in a revitalized 800-square-foot antique barn. Cider maker John Behrens produces some interesting canned ciders while staying true to his family's German heritage; the cider lineup includes Trocken, the unfiltered dry tart cider; Halbbitter, a sweet bright sessionable cider; and a maple walnut cider known as Brunch. All are great ciders with unique personalities. 5025 Stanton St., Hudsonville, (616) 920-1867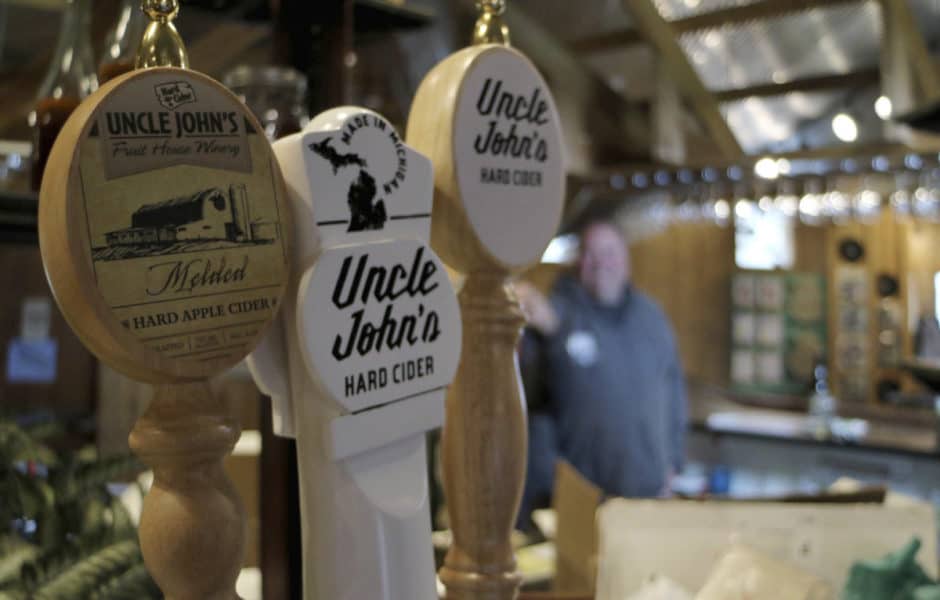 An impressive large-scale farm cider producer and wine maker, Uncle John's Cider creates award-winning ciders. This year at GLINTCAP Uncle John's won more than a dozen medals for its ciders. If you have the time to take the drive out to St. Johns, this would be a great afternoon family farm experience. Depending on the season, they have events like orchard 5Ks, pumpkin picking and craft and cider festivals. Definitely check the cidery's events calendar when planning your trip. 8614 North US 127, St. Johns, (989) 224-3686
Bars That "Get" Cider
There are a lot of great bars in the Grand Rapids area, and lots of fantastic breweries, too. While most offer cider, some bars "get" cider and offer larger selections that make them destinations worthy of a cider trip. If you don't have a car and want to try what Grand Rapids has to offer, it's easy to visit a few of these places and sample Michigan's cider diversity.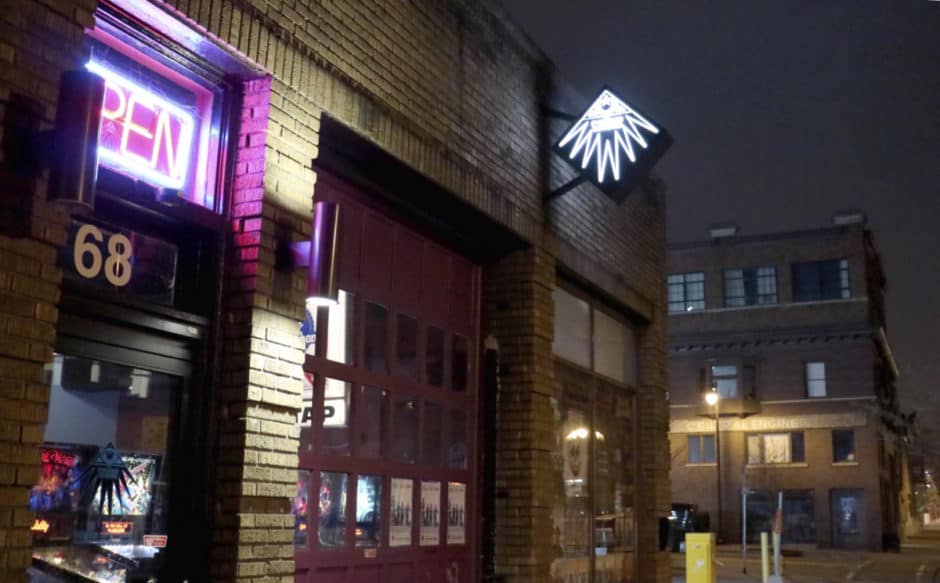 The Pyramid Scheme is a wonderful pinball-themed bar and live music venue that always has a great tap list full of local beer options with a few ciders always on draft and in cans. During Grand Rapids Cider Week there was a Michigan Cider Association tap takeover here, and we got to try some ciders we haven't seen before. 68 Commerce SW., Grand Rapids, (616) 272-3758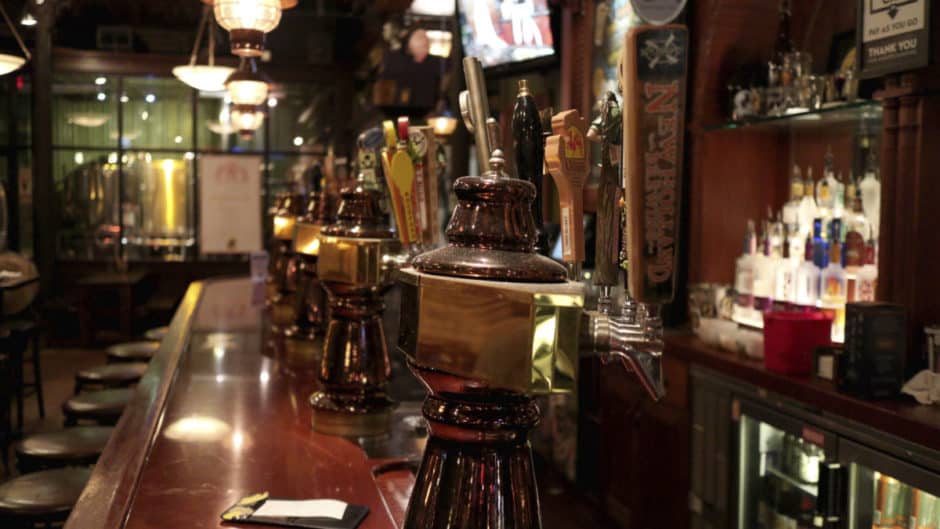 Hop Cat is always on my Grand Rapids schedule because it has a few dedicated cider draft lines. My most memorable experience there was during last year's GLINTCAP, when Hop Cat had an epic cider tap takeover of about 40 ciders on tap. The spot offers a wonderful selection of local ciders, and who can resist the award-winning Crack Fries? 25 Ionia Ave SW, Grand Rapids, (616) 451-4677
Tin Can Bar is another fun spot where all ciders and beers are served in cans. Luckily, Michigan cider producers put lots of great cider in cans, and these are featured here. This draws a younger college bar crowd with fun drinking games like beer pong. If you aren't feeling like a cider here I suggest checking out a Faygo Bomb cocktail made with regional favorite soda, Faygo. 206 Grandville Ave SW, Grand Rapids, (517) 371-4113
For a killer selection of classic video games and late-night food, hit up Stella's Lounge. When we stopped in the lounge had a few interesting cider cocktails on the menu and a nice local cider lineup—and bacon and cheddar stuffed tots! Stella's also has a nice bourbon list if you like to switch it up from cider on occasion. Notably, the location was voted by GQ as one of the best burgers in America. 53 Commerce Ave. SW, Grand Rapids, (616) 742-4444
We stopped at Logan's Alley a few times this year and enjoyed a Schaefer Cider tap takeover one night and a B.Nektar/Jolly Pumpkin tasting on another night. Both nights were full of great ciders (and definitely non-vegan popcorn). Crowds here seemed to vary a bit, leaning toward young/loud, but a ton of fun can be had with a great tap list that seemed to lean toward IPAs and stouts. 916 Michigan St. NE, Grand Rapids, (616) 458-1612
This spot can be found in the Grand Rapids Downtown Market, which hosts a culinary collective of butchers, bakers and fishmongers. Aperitivo is a cut-to-order cheese and charcuterie shop with a wine shop and bar. Worth considering is the refreshing cider cocktail The French Ginger Fizz with cider from Peoples Cider Co. and Fentimans ginger beer. With a cheese selection like this you can't go wrong with one of the serious gourmet grilled cheese sandwiches or a charcuterie and cheese plate alongside your cider. 435 Ionia SW, Grand Rapids, (616) 259-7045
Experience Grand Rapids Cider
Unsure when to go to Grand Rapids? Look for updates on the city's Cider Week and other cider events on the Michigan Cider Association website. If you are planning a trip, I suggest checking the websites and social media feeds of the cider destinations listed here to make sure they are open; many cideries are seasonal or have unique hours based on production schedules.