While in the City of Roses for CiderCON we experienced a seemingly never-ending supply of delicious ciders in unique settings. It seemed like every stop on our way, be it cider bars, cider-maker taprooms, bars, restaurants, convenience stores or bottle shops, all had great selections of ciders made locally and around the world. Here are a few worth checking out while in Portland:
Drink Cider at the Source
Fresh cider is sometimes the best cider, so it makes sense to drink it where it's being made. It also gives you a chance to get a look behind the scenes and talk to the people responsible for the delicious ciders you are enjoying.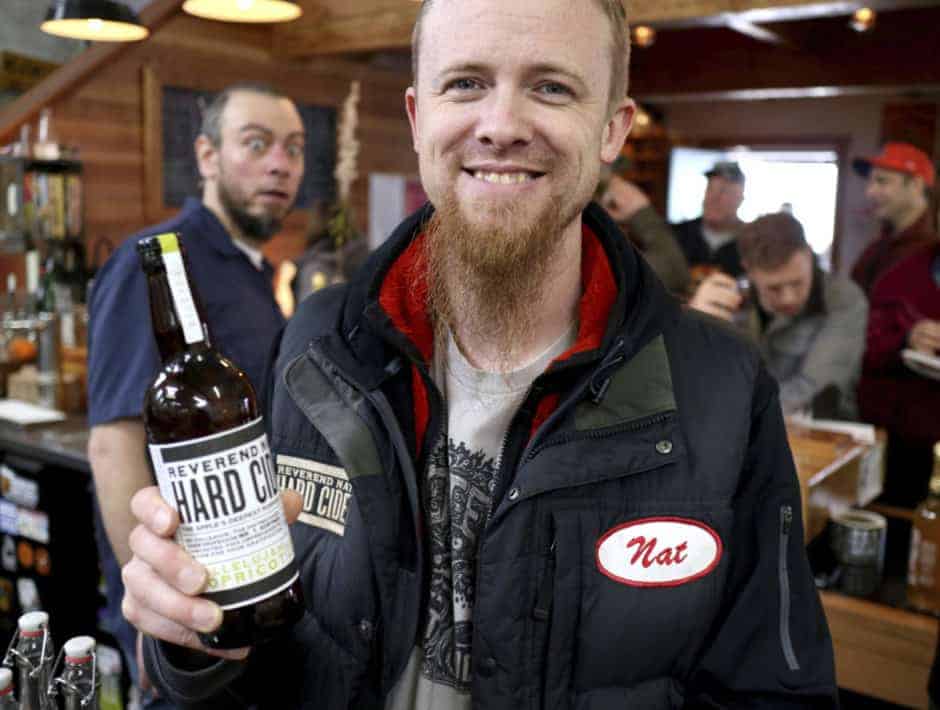 No trip to Portland would be complete without a stop at Nat's, which is really the mecca of Portland cider and draws visitors from around the world. Situated in the cider-production facility, the taproom features 12 cider taps and many bottles, including some guest ciders and frequent cider events. 1813 NE 2nd Ave., (971) 285-3337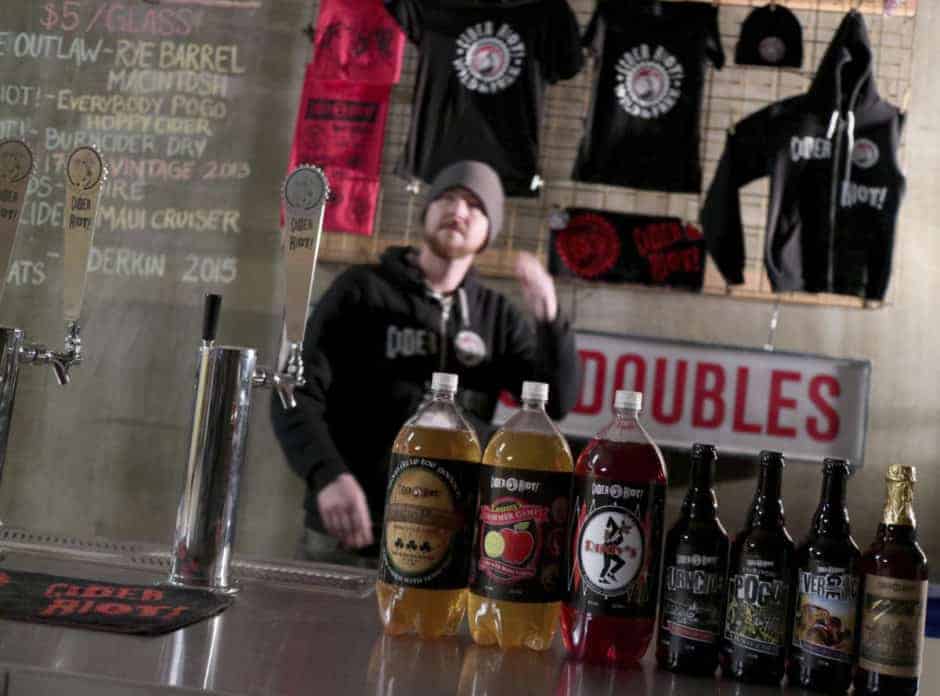 We were here for the Skimmity Hitchers party during CiderCON. Although the tap room was under construction when we visited, the space was fantastic and the party included their full line-up, with some rare bottles and great guest ciders. We were lucky to have awesome entertainment in what will become the Cider Riot! cidery fermentation space. The Cider Riot! tasting room will have 12 taps. Planned opening date is in June, so check before you go! 807 NE Couch St., (503) 662-8275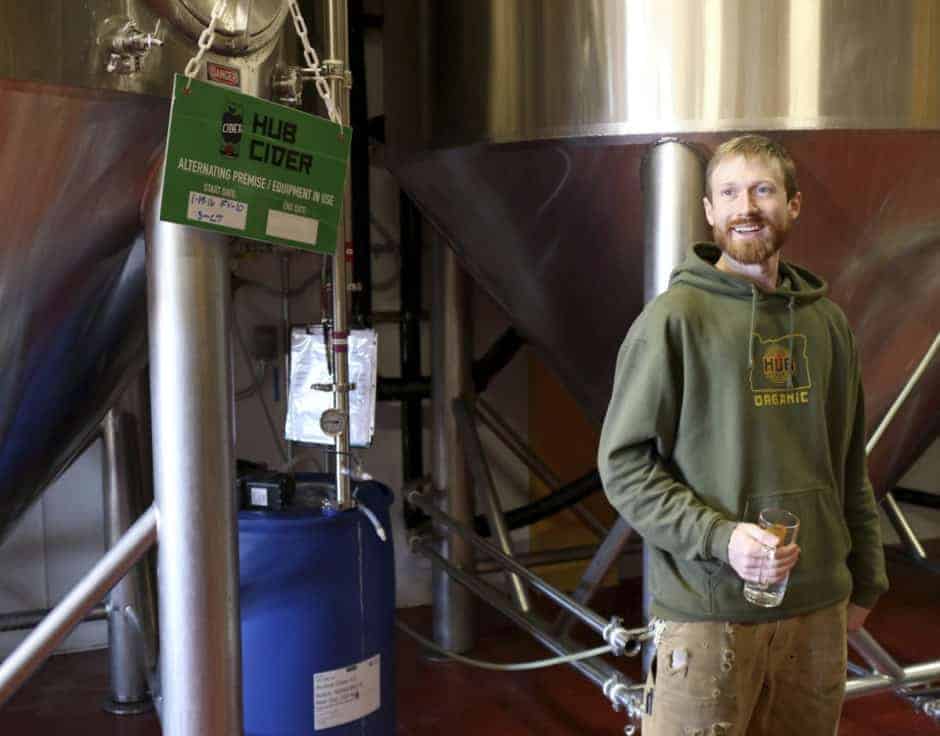 HUB is a brewery that makes cider using nontraditional methods that are worth checking out. We visited the Powell location that is a Brew Pub with fermentation taking place downstairs. When we visited they had the HUB house cider and a quince cider on draft, both of which were unique (and they serve delicious food and beer as well). 2944 SE Powell Blvd., (503) 232-4677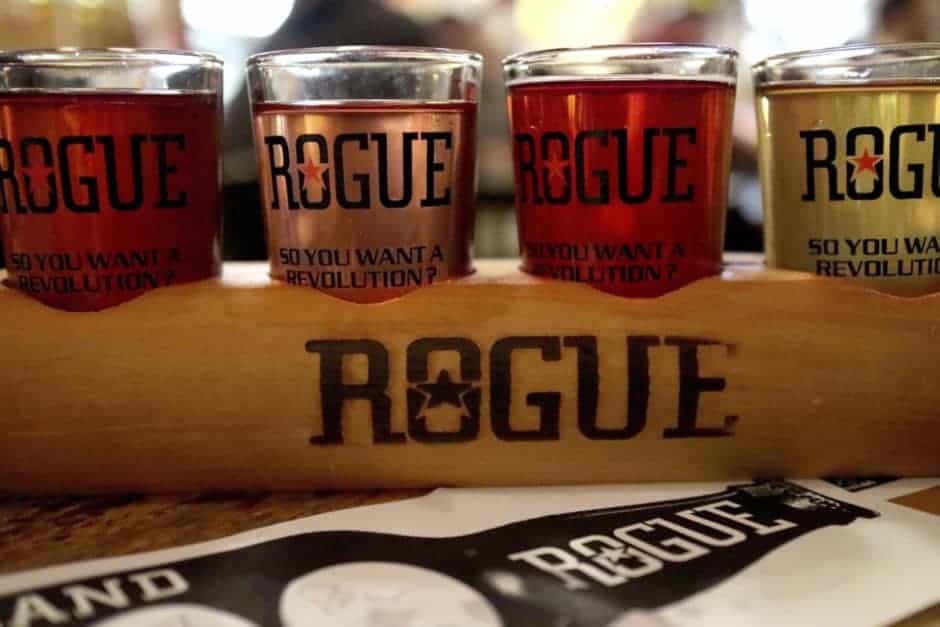 During CiderCON Rogue had a lot of unique barrel-aged ciders on tap. I have been here previously and they usually have a few ciders available and also offer fantastic bar food. You have to see the 36 draft lines featuring Rogue beers and cocktails with Rogue spirits. On top of the cool beer and cider offerings, there is a functioning distillery in the bar that they use throughout the day! 1339 NW Flanders St., (503) 222-5910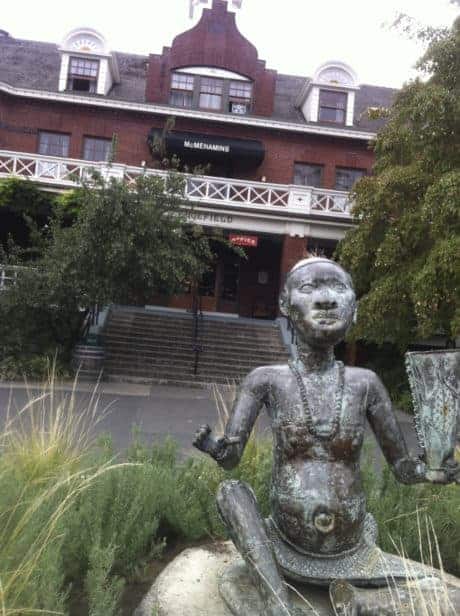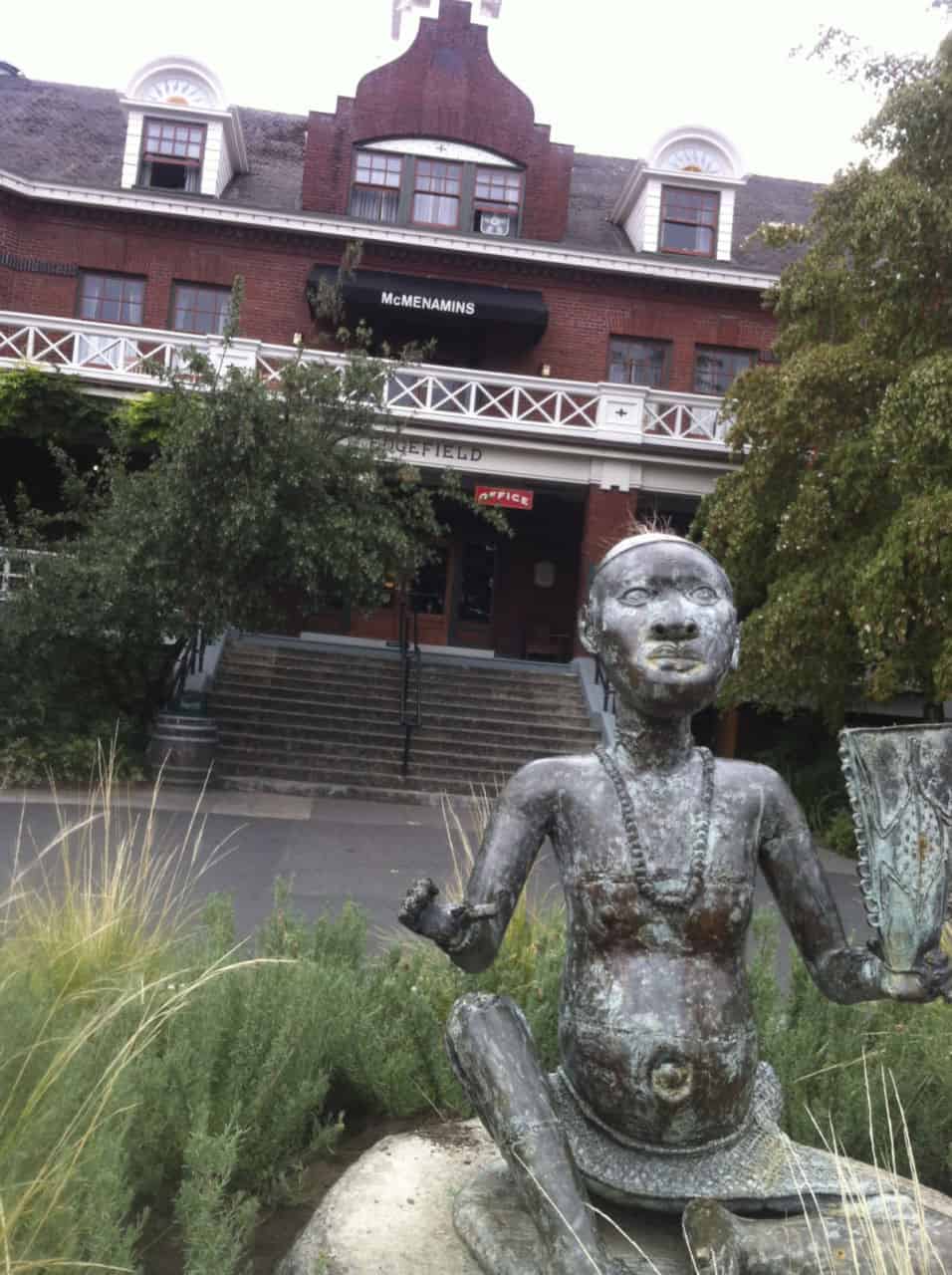 Just outside of Portland in Troutsdale, this one is different from the others. It's not just a cidery, but a quaint rustic hotel with 10 restaurants and bars, a distillery, a winery/cidery, a brewery, a golf course, an art gallery and a spa, and they host great concerts and movies on the lawn. The 74-acre grounds were built in 1911 to serve as the county poor farm. When I stayed here they had two of their delicious ciders on tap, which they change seasonally.  2126 SW Halsey St., Troutdale, (503) 669-8610
A Guy Walks into a Cider Bar
A bar with a focus on cider is a great place to broaden your cider horizons because usually they have impressive cider selections curated from around the world and the people behind the bar are eager to share their cider knowledge.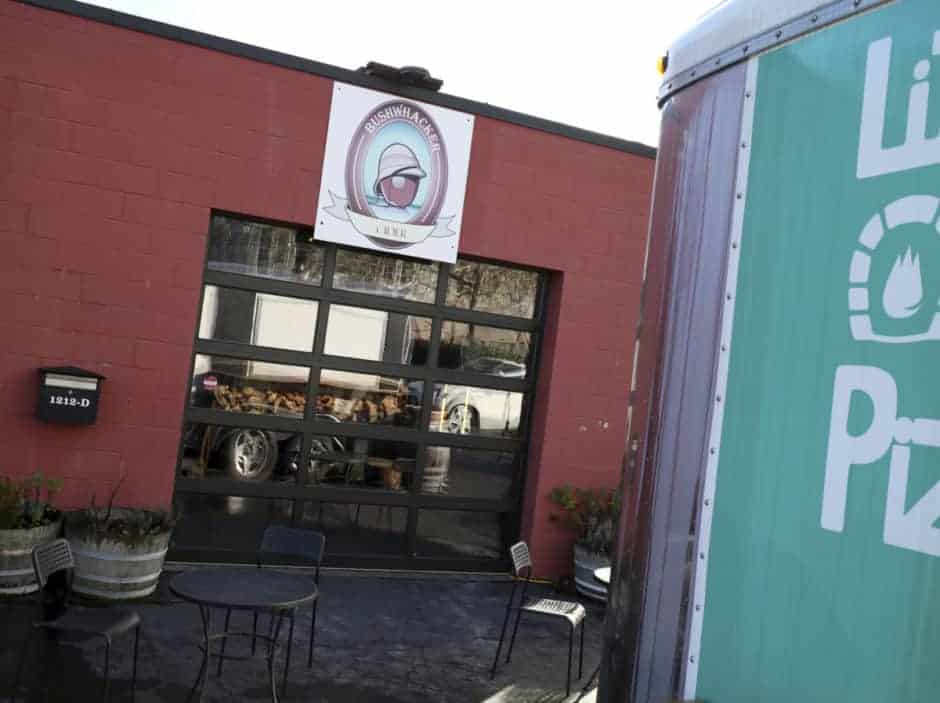 Located in Portland's Brooklyn neighborhood, this is the first Bushwhacker location. Also the first exclusively cider bar in the United States, it still has one of the largest cider-bottle selections I have ever seen with more than 400 bottles and eight taps, friendly and knowledgeable bar staff and small batches of their own cider. Owner Jeff Smith also "wrote the book" on cider, Craft Cider: How to Turn Apples into Alcohol. It's also a great spot for the resident wood-fired pizza food truck and outdoor dining/drinking. Be sure to enjoy the house-made cider "Alice," which is made entirely from estate-grown Granny Smith apples. 1212-D SE Powell Blvd., (503) 445-0577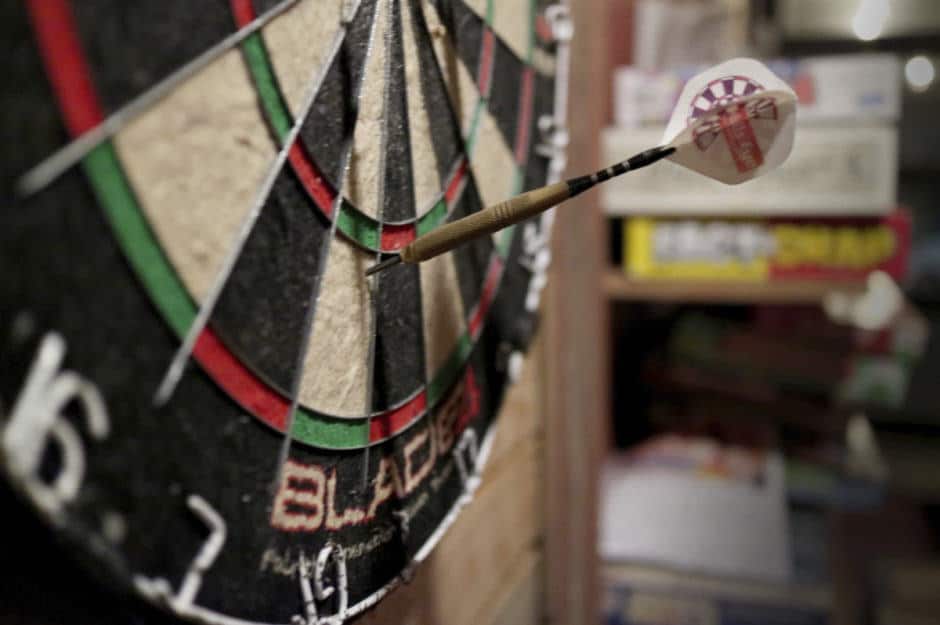 The newest Bushwhacker is located in the Northeast Portland Woodlawn neighborhood. This location has a smaller cider selection with 14 taps and about 50 bottles to choose from, but adds food designed to pair with cider and a much larger space with more tables and bar entertainment like darts and rebound shuffleboard. We had so many great ciders from around the world here and a fantastic grilled cheese sandwich with sharp cheddar cheese, arugula, apples, caramelized onions and mild spicy mustard. 901 NE Oneonta St., (971) 229-1663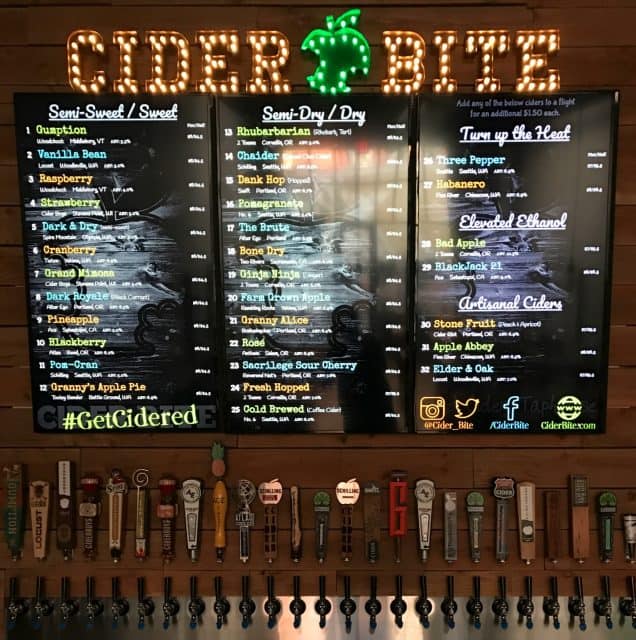 With 32 taps dedicated to cider (12 semi-sweet/sweet and remaining taps leaning semi-dry to dry), CiderBite brings a variety of cider and well-matched bar food to downtown Portland's Pearl District. When we stopped in, the ciders were mostly on the sweeter side of things but the kegs change often. A busy spot with lots of enthusiastic cider fans and friendly staff, it wasn't a very large space, so it could potentially get crowded. The cheese board went great with a flight of ciders, but if you have a bigger appetite go for the cider-infused pulled chicken or the brie and apple grilled cheese sandwich. 1230 NW Hoyt St., (503) 765-5655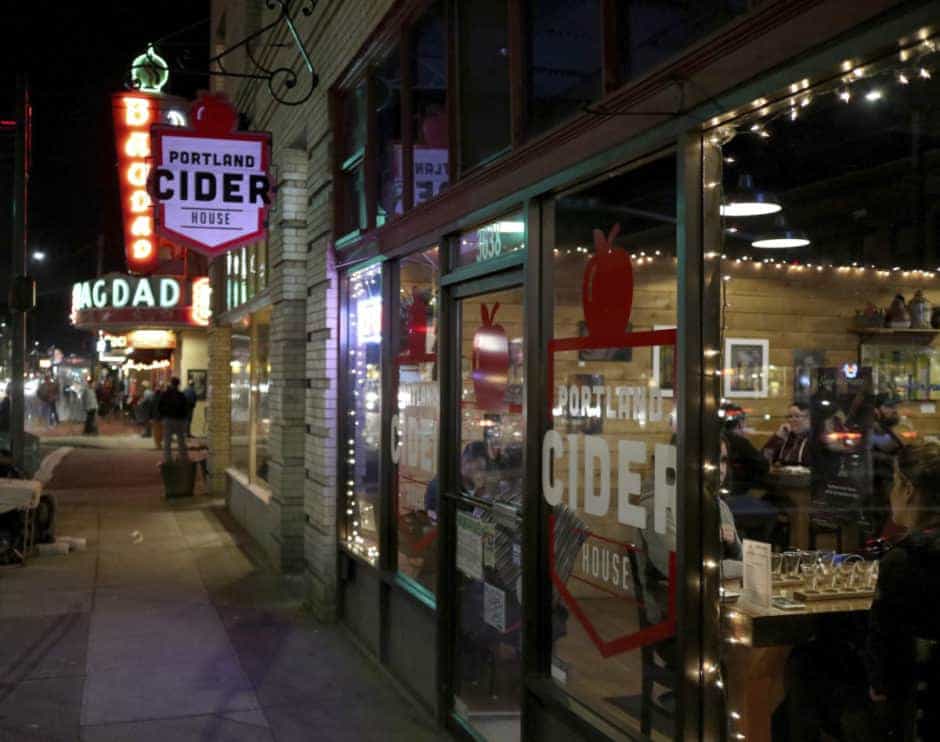 The ciderhouse side of Portland Cider Company, this is a nice rustic chic spot with 28 taps featuring their ciders as well as lots of guest taps (one was a local stout when we stopped in). Lots of options here ensure you will find more than a few to like, and we were able to enjoy a few flights before picking pints. This friendly, inviting space to drink great ciders also offers a full menu of lunch, dinner and snack options. 3638 SE Hawthorne Blvd., (503) 206-6283
Bars and Bottle Shops with Beer and Cider
Portland is overflowing with beer culture and, along with that, great places to drink beer, including bars that are bottle shops that luckily carry a few select ciders and a lot of beer.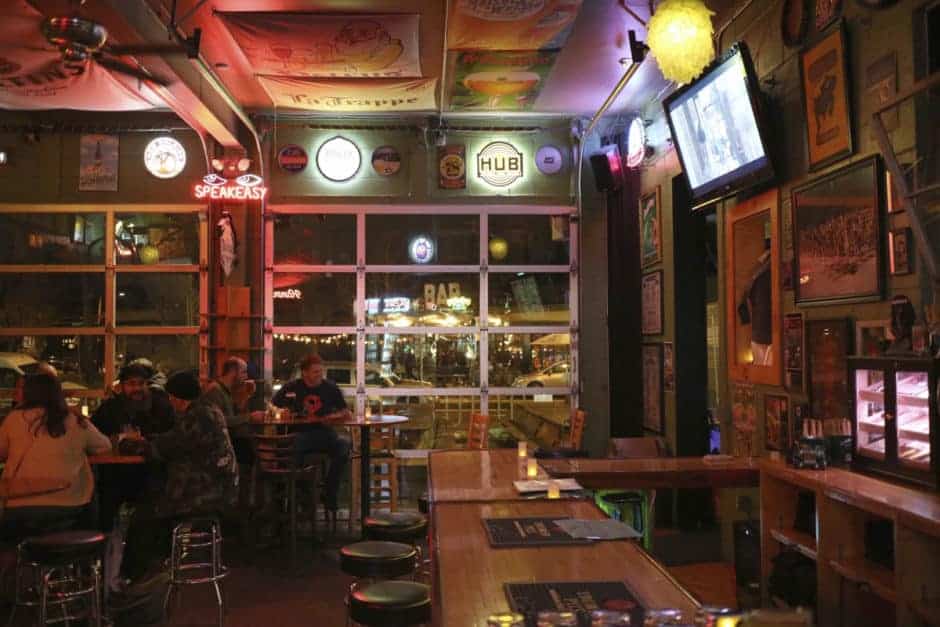 Apex is a fantastic beer bar with 50 taps and usually a few ciders available. The bottle selection is also pretty amazing here, and if you are looking for beer this should be a definite destination (I had a few pints of Pliny here while in town). 1216 SE Division St., (503) 273-9227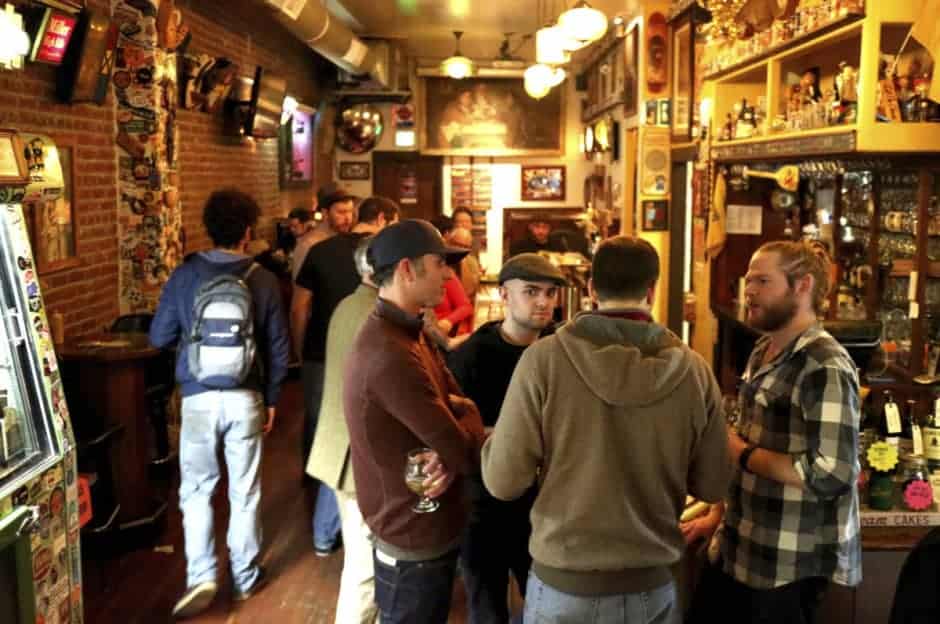 We ended up here a few nights, as it's open reasonably late and has a fantastic local watering-hole vibe and delicious Pasties (a classic British filled pastry, like a gourmet Hot Pocket). Usually at least one cider is on tap, with a broad selection of bottles in the fridge for on-site consumption or to-go. Saraveza is a well-curated bottle shop with a bar and kitchen, which makes it a great multi-purpose stop. 1004 N Killingsworth St., (503) 206-4252
A few others worth checking out include: Baileys Taproom, The Beer Mongers, Belmont Station and GreenDragon.
Portland is an amazing city for drinking cider, and to really take it all in would take more than a few days. Hopefully this guide will help if you are traveling to Portland and trying to make some hard decisions on where best to drink cider.
Note: when planning trips to these places, be sure check the individual locations' websites and social media pages before you plan. Since some are functioning cideries and have irregular hours, proper planning can help ensure optimized cider travels. Also, some are cash only.
Cider Bite photo: Cider Bite