Malaika Tyson is one half of the blogging duo Cider Soms, which was started as a way to introduce wine-lovers to the world of cider. Created along with her husband Sean, the "Soms" blog seeks to uncover and explain the complexities of ciders in a fun way.
We met Ryan and Nicole Monkman of FieldBird Cider a few years ago at CiderCon in Chicago. Even though our chat with them was brief, we instantly felt connected to their winemaker-style approach to the production of their ciders.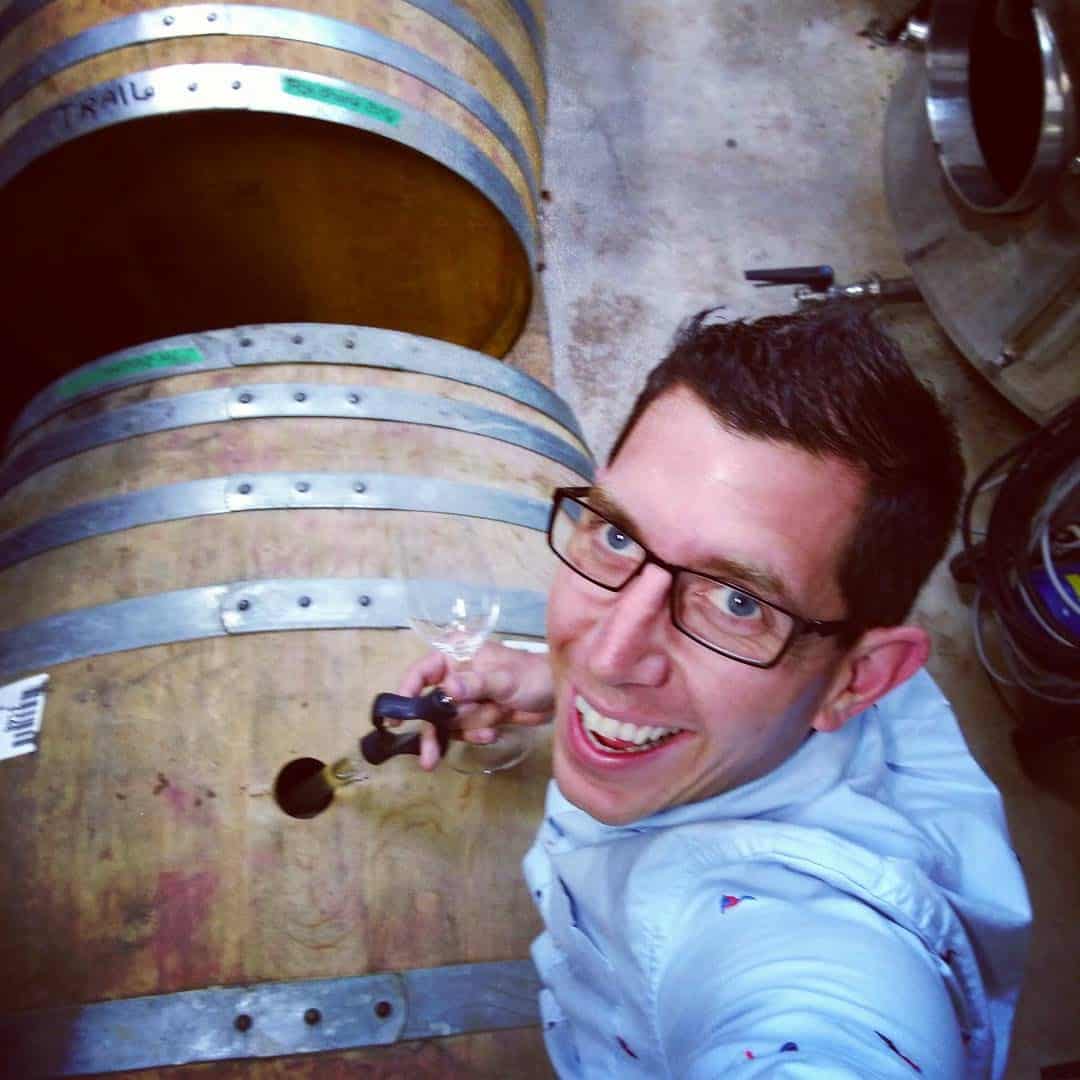 In 2015, Ryan and Nicole decided to move to Prince Edward County, Ontario after their first visit to the area. By the end of 2017, the couple had made 20 barrels of cider from apples sourced from local orchards. In 2018, Ryan and Nicole purchased one of those orchards and began their biodynamic practice, allowing them to farm organically and holistically. In 2020, FieldBird's production has increased to 100 barrels of cider! We are excited to share more of FieldBird's story through this Cidermaker Q & A. 
(The questions and answers have been edited for brevity and clarity.)
Cider Culture: How did you get your start in the industry?
Ryan Monkman: I had a quarter-life crisis and ended up at wine school at Niagara College Teaching Winery. After leaving there, I worked as a winemaker for a few years and then started consulting in the wine industry. When we launched FieldBird, I was still consulting in wine and cider. It was only in the middle of 2020 that I started to phase that out to focus solely on FieldBird.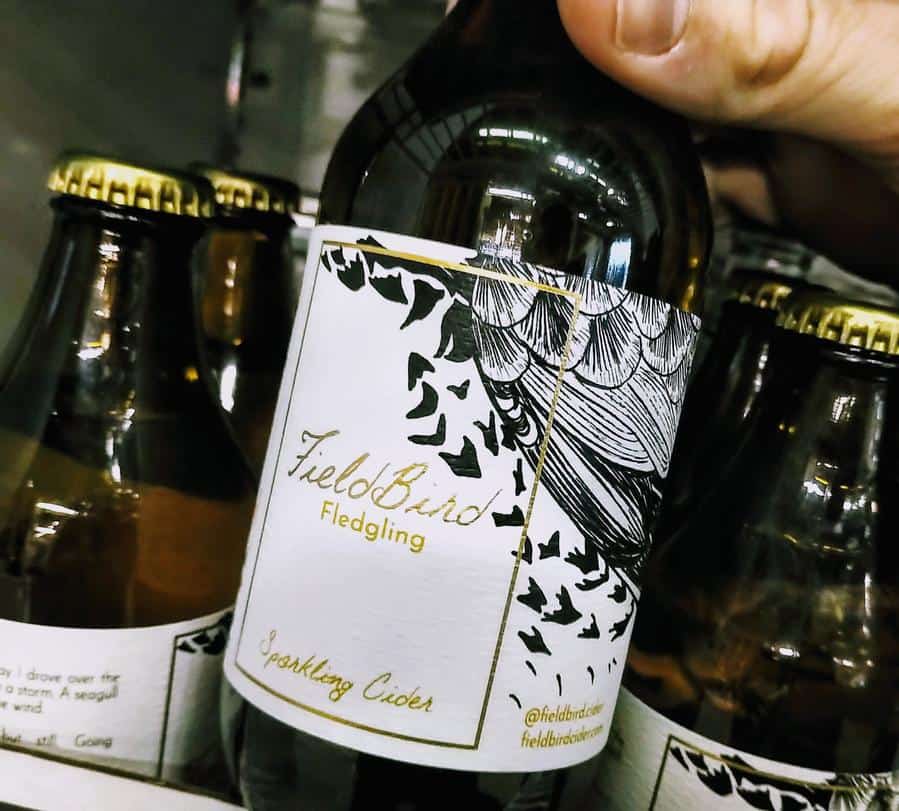 How did FieldBird get its name?
We started with the name "The Monkman Virtual Project" as a virtual cidery, renting space at a winery and using other people's equipment. We started thinking about a name and settled on "Finch and Felt," but it didn't give us a lot to play with and looked odd when written, so we scrapped it. However, we knew we really wanted to use a bird theme. In Northern France and in parts of England, there is a bird named the Fieldfare. We loved the name because not only was it a bird, we are also making something from the field. But when we applied for a trademark, we discovered that a gin company has already registered the name. We were, of course, distraught for a bit, but then Nicole recognized this as an opportunity. For every vintage we could pick a different bird with changing labels and changing stories. So we just needed a name that encapsulated this idea, and that is how we ended up with FieldBird.
The changing labels are really unique, can you tell us more about that?
Fieldfare was the first bird we used followed by Orchard Oriole. The 2019 vintage was the Eastern Meadowlark, which is threatened in Ontario [the population has decreased by over 60% in the past 40 years]. The Eastern Meadowlark puts their nests in the tall grass, however, the tall grass has been converted to hayfields. As it gets warmer the first cut is moved up and now that overlaps with nesting season. As such, this year we didn't mow the farm until July and established a three-acre patch that will never be mowed and will transition back to natural grassland. Once we determine what the 2020 vintage bird will be, next spring we will do something for that bird. We've also partnered with a bird conservatory to identify endangered birds that need more publicity.
FieldBird has only been around for about 3.5 years. Have you been able to grow your staff from just you and Nicole?
Yes! Nicole runs the design and garden aspects of our farm. Nicole is a trained horticulturist and she grows a lot of the biodynamic preparations we use, like garlic and mint, which help with the health of the farm. She also works on biodiversity within the farm. This year we planted between 1,200 and 1,300 trees other than apple and pear, which will help with retaining pollinators the whole season long, as there will now be something blooming from the end of March to November.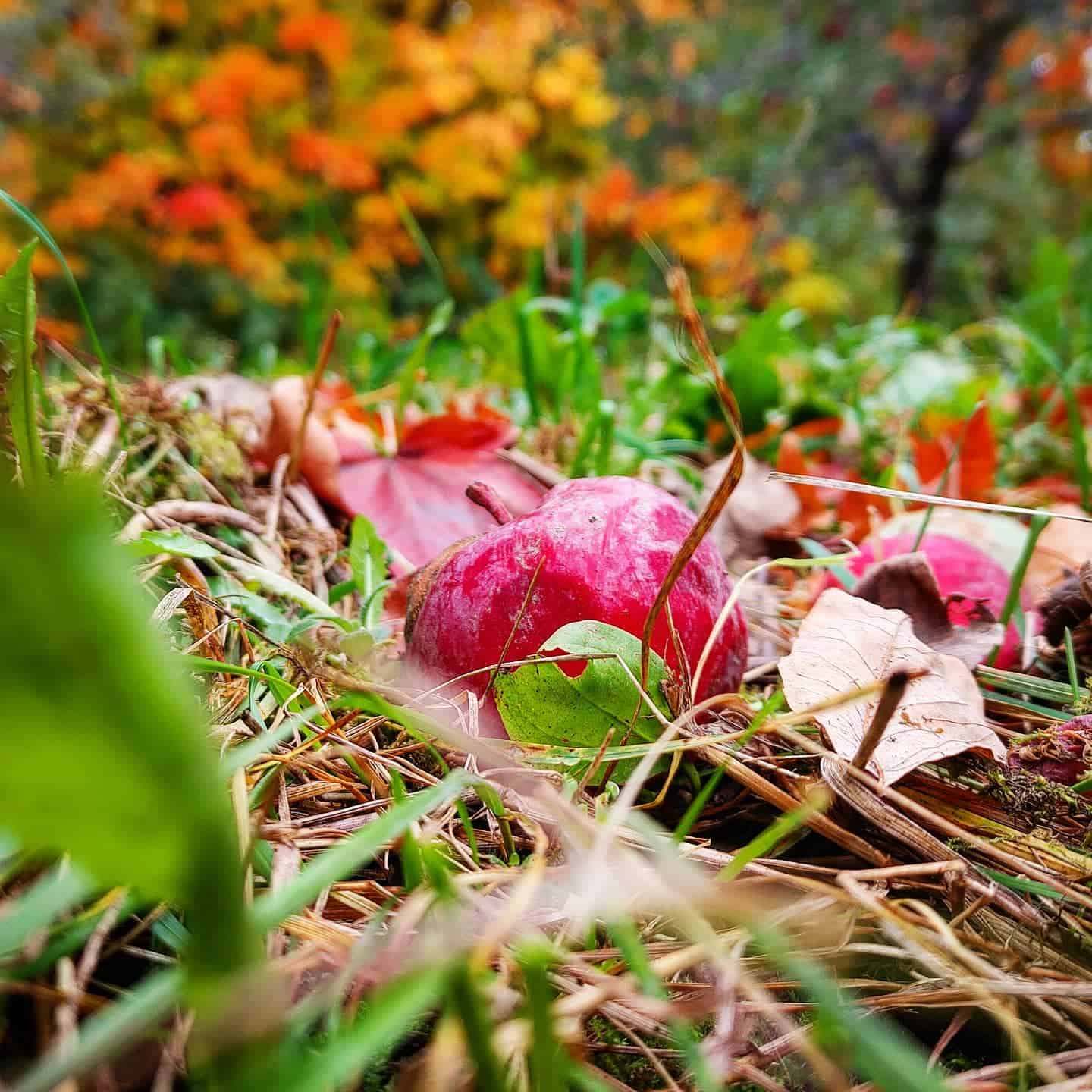 On the production side, there's our assistant cidermaker, Amelia, who I met at wine school, and me. Amelia moved up to Prince Edward County to work at a winery and joined our team last June. We also have others who pitch in with pressing and barrel work, as we are a barrel-centered cidery. Conner and Mel split the duties of cellar hand. Conner also helps with sales and marketing, and Mel with tractor work. Derrick has also helped us with some really cool orchards. Almost every day I break something and Joe, who we have worked with for the past two years, has fixed it.
What do you like about working with barrels?
Barrel-aging is not so much about flavor, but rather structure. A 228-liter barrel laid horizontally has a lot of contact with the lees, so a lot more mannoprotein [proteins found in the cell walls of yeasts] can be extracted. Also because oak is a naturally porous material, you get oxygen ingress. About 21% of air is oxygen, the oxygen content in the headspace of a well-managed barrel is about 7 to 8%, spread out over a large surface area. The slow oxygen transfer helps tannins polymerize, which provides for better stability of tannins and better stability in the cider.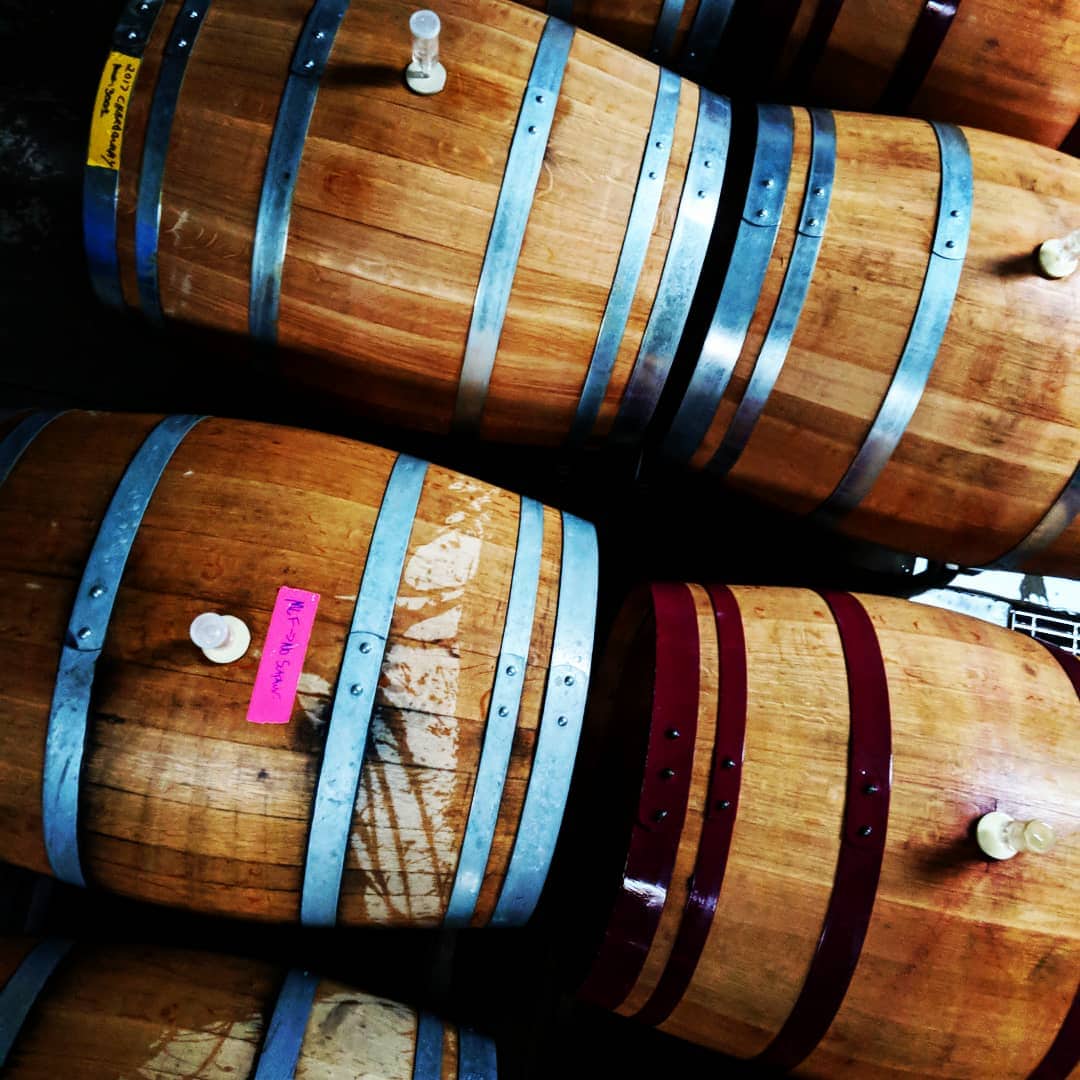 I also like how particular you can be. We are now ordering some barrels a few years ahead of time so that we can make sure we get the right wood with the right coopers, which is a fascinating experience.
What kind of barrels do you use?
Mostly light-toast French oak from the Bertranges fores [French oak generates silky and transparent tannins and light-toasting is used when a maker needs fewer aroma enhancements]. These Burgundian-style barrels are made from oak sourced from the Burgundy region in Burgundy format (228L), and [they are] generally on the lighter toasted end. We have some American oak barrels, a couple of acacia barrels, and some from other European regions, like Hungary, Eastern European and Northern France. We also have some massive 600L barrels that Amelia wanted. 
Do you reuse your barrels?
We do. Usually, the first time you use a barrel is the worst time. No matter what you've done or what barrel you choose, the resulting cider invariably tastes like toothpicks. Often we will do a wash ferment using some of the earlier season fruit and leave it in the barrel for a week. We send the resulting product to be distilled and we use the brandy to fortify other products later in the season.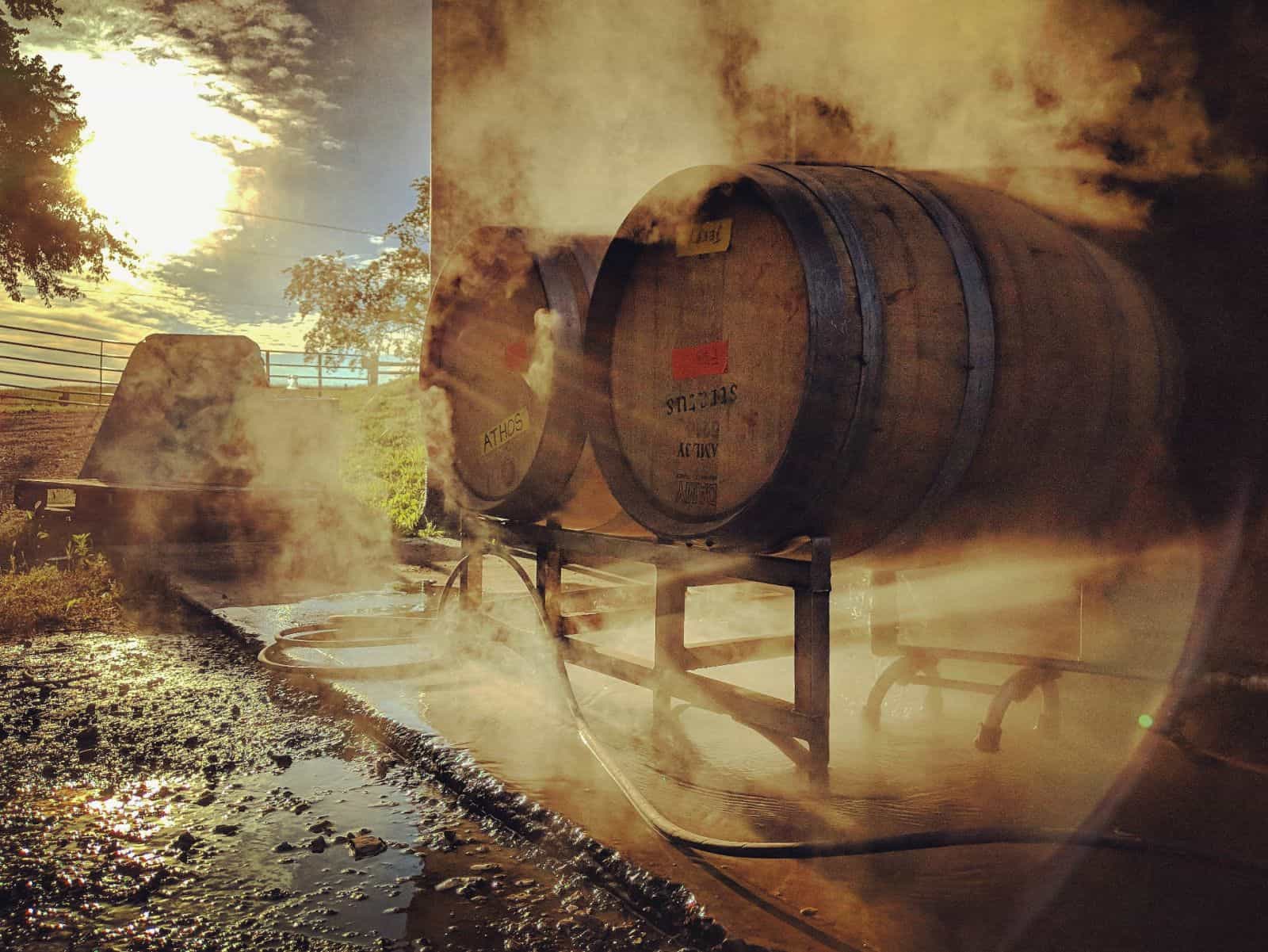 The second and third uses really give you the heart of the barrel, and with the fourth through six uses, the barrels begin to become more neutral. The barrels become oaken vessels that still have useful oxygen transfer and kinetics, but do not impart any distinctive oak character. 

We also retire barrels at different times, about 20% of our barrels every year. While the expected lifespan is five years, we have some barrels that are in the 8th vintage. Then, there are some barrels we retired recently that didn't work for us, and it was only their second year.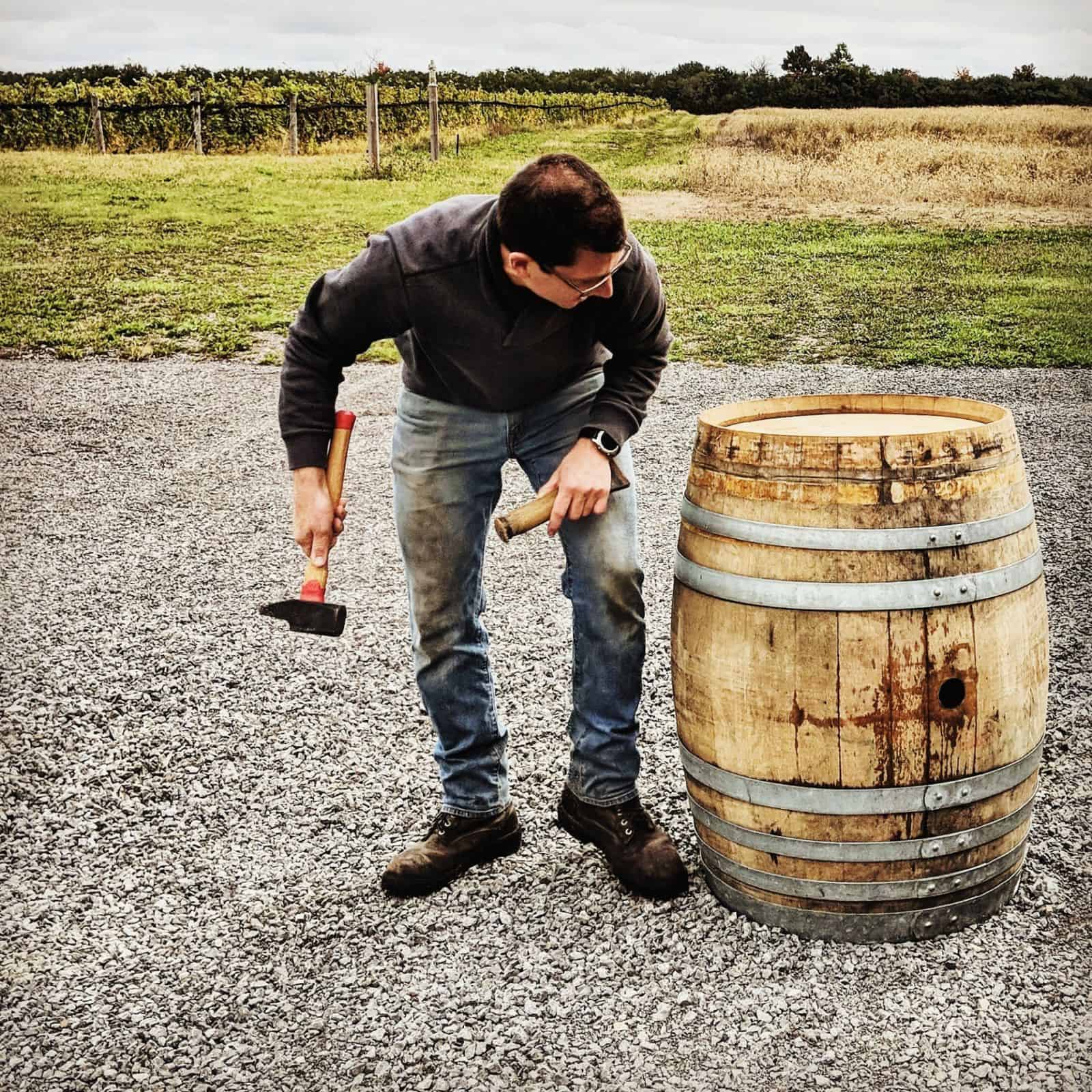 What do you like the most about cidermaking?
I like harvest, even though it is really intense. We are a vintage based cidery. We pull in fruit from our own farm and the day we pick is the day we press. We begin fermentation the next day. Since we start fermentation so quickly, we have to also actively manage all the ferments and barrels. The really critical phase of fermentation is about eight days long, which is called active ferment. In the active ferment zone, you can do some things to the cider to make it better or worse. Right now we have over 40 barrels in the stage of active ferment, but in a few days, it will be 60 or 70. Each of the ferments has its own personality, and you have to remember each of the ferments. One day you may find that the fermentation is a bit reduced, or the yeast is a little stressed, and in that situation, there are several things we can do to mitigate it or let it ride. A lot of our choices depend on the raw numbers — how much sugar is left, what yeast is being used, how much nutrient has been added — but some of it is what were the barrel characteristics before the ferment. 
Do you blend most of your ciders?
Yes. Our blending techniques are based on common practices used in the wine world by high-end wine producers. The idea is you build as many puzzle pieces as possible before harvest so that after harvest you can figure out the puzzle.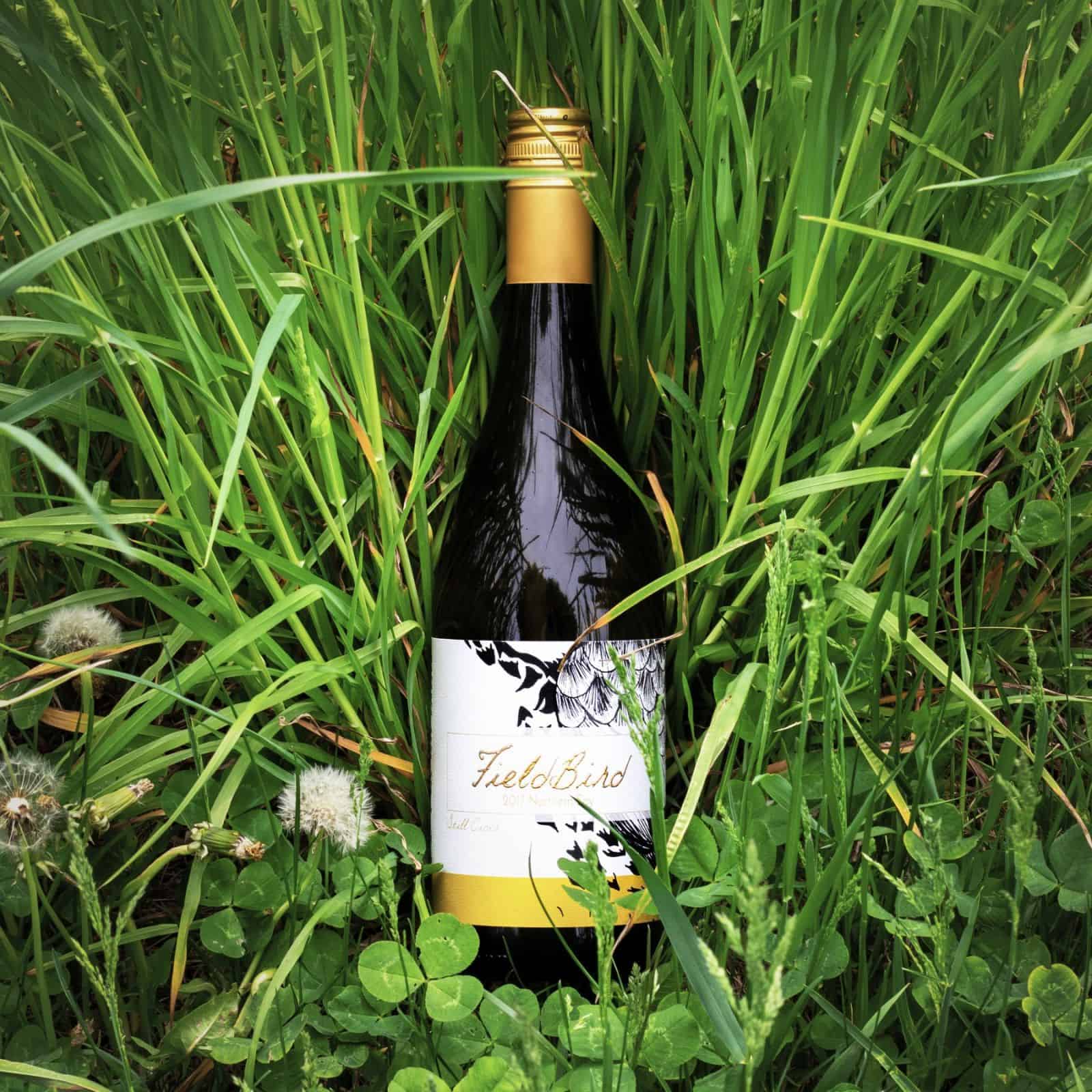 We try to ferment juice as separate and distinctly as possible. We keep everything varietal specific, for example, Northern Spy is one of the varietals we work with a lot, but after we press, we will separate into as many vessels as possible and each vessel (most of which are barrels) will be treated differently. So, no two Northern Spy vessels will have the same fermentation management by using different yeast, different temperatures, different bâtonnage [stirring settled lees back into cider] and different amounts of headspace. After Christmas, we will start with preliminary blends. The Northern Spy blend may only use a third to a half of those vessels as we pick the blends that provide the best profile. We then take the remaining vessels to blend into other things to produce different SKUs.
Do you have any cidermaking dreams you are dying to make a reality?
Prince Edward County used to make a lot of cider, and during World War I, was shipping it over to France for the soldiers to drink. Similar to what happened in the US, the government created a program to pay people to cut down apple trees to lessen what people were drinking on farms. As a repercussion, there are a lot of wild apple trees in the area that are descendants of these old cider trees. A couple of years ago, Derrick and I started clipping and grafting them and we have planted an eight-acre orchard of these trees. So in seven or eight years from now, we will have a decent crop. The idea is to recreate what cider was like 120 years ago. We are using white oak barrels from our own farm, and the idea is to make a few barrels without electricity, because at the time there was no electricity here. 

How have you had to adapt in light of COVID?
Our team has been essential to our success, especially in this pandemic. We made the decision really early on that we would keep the whole team no matter what happened. People responded well to that, and everyone stepped up. For a couple of months, we worked in teams that didn't cross over. It was tough on the production side. The sales side was a bit concerning because a lot of our sales were done through visitors to the farm (which we closed in March). When people started DMing us about visiting the farm, we told them it was closed but offered to sell them cider. That quickly took off and we knew we needed to build a website for direct sales. Online has helped to make up for the retail space.
 

What is your favorite non-cider beverage to enjoy?
Soave Classico, which is made from grapes from the traditional classico vineyard zone – the municipalities of Soave and Monteforte d'Alpone [in Italy]. But I drink a lot of espresso and most of the time would prefer that to anything else.
To learn more about FieldBird Cider, check out its website, Facebook, and Instagram pages. As the COVID-19 pandemic has forced closures across the world, FieldBird Cider is available for Canadian delivery and pick-up in the Ontario area through its online ordering portal.
Find FieldBird Cider at 1385 Highway 62, Prince Edward County, ON; info@fieldbirdcider.com.