How is it that when you were a little kid, you could freely binge on Halloween candy without regrets? As an adult person, eat one too many fun-sized candy bars, and you feel like you're going to keel over. While your sugar tolerance may diminish with age, and buying candy from the store isn't nearly as gratifying as acquiring it, piece by piece, from your neighbors, there are still plenty of grown-up treats to be had on Halloween.
This year, instead of getting jacked up on sugar, crack open a cider instead! (That said, pilfering a handful of candy from your kid's treat-or-treat bag is 100% fine, in our book.) It's the perfect way to celebrate the autumn season and, arguably, the best holiday of the year.
Here are our picks of 11 ciders — fun and easy-drinking ciders, without sacrificing quality — to try this Halloween (don't worry, they're not all pumpkin-spiced!):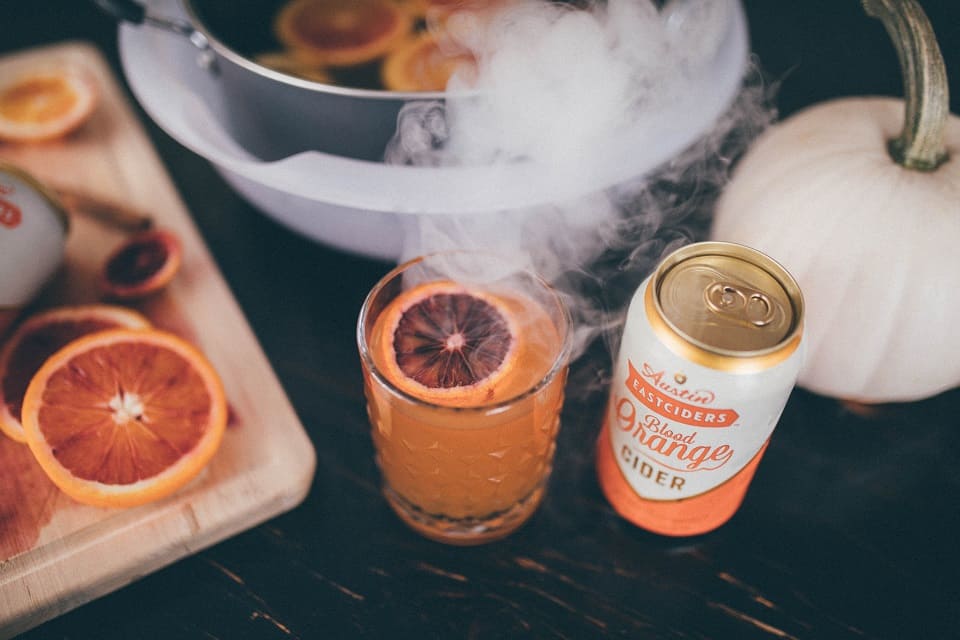 Halloween is all about spookiness, and what could be more fitting than a cider with "blood" in its name? This cider, a blend of real Italian blood oranges and bittersweet heirloom apples, pours a pretty red in the glass, and its bright orange can-design fits right into the color scheme of the holiday. At 5.1% ABV, offering a balanced semi-sweet and zesty flavor, Austin Eastciders Blood Orange is a quaffable choice that still holds onto a little hint of summer sunshine.  
Our pals at Austin Eastciders hooked us up with this easy Halloween punch recipe: In a large bowl, combine 4 parts Blood Orange ciders with 1 part dark rum, and add fresh slices of lemon and blood orange and cinnamon sticks (dry ice was used in the photo for the smoke effect). Serve in glasses over ice.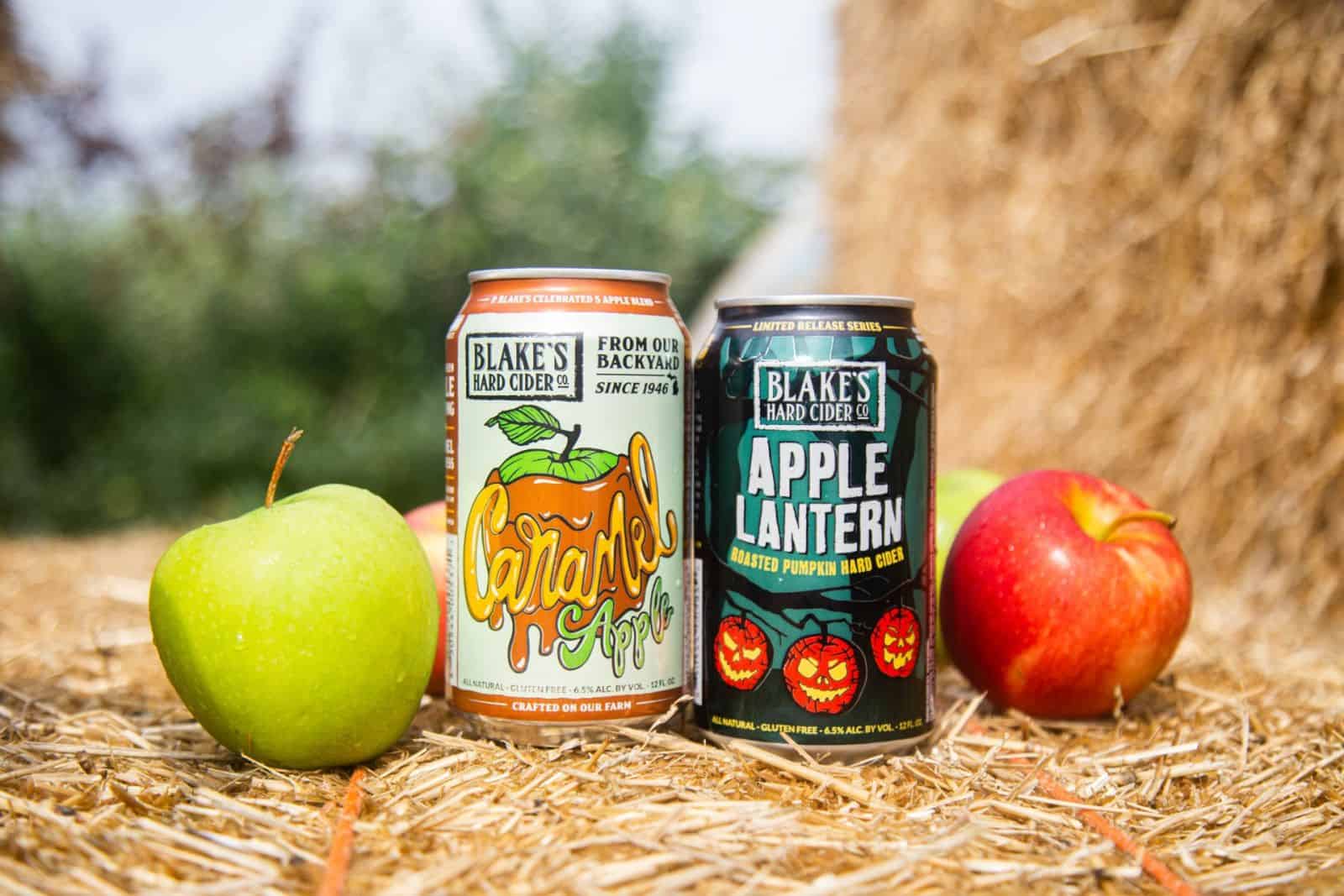 Blake's seasonal releases, Apple Lantern and Caramel Apple, are fully Halloween-ready! Apple Lantern, sporting cute jack-o'-lantern artwork, and Caramel Apple, redolent of sticky-sweet autumnal flavors, are handcrafted with Michigan apples. Inspired by Blake's Farms hand-dipped cider mill caramel apples, Caramel Apple is a dessert-like semi-sweet hard cider, and it marries tart green apples with smooth caramel. Apple Lantern combines oven-roasted pumpkin and apples together in a cider that's crisp and refreshing, with just the right amount of spice. It also makes a mean cider cocktail: Simply shake together an ounce of bourbon, 2 ounces sweet cider and 6 ounces of Apple Lantern on ice, then strain into a glass over ice and garnish with a dash of cinnamon!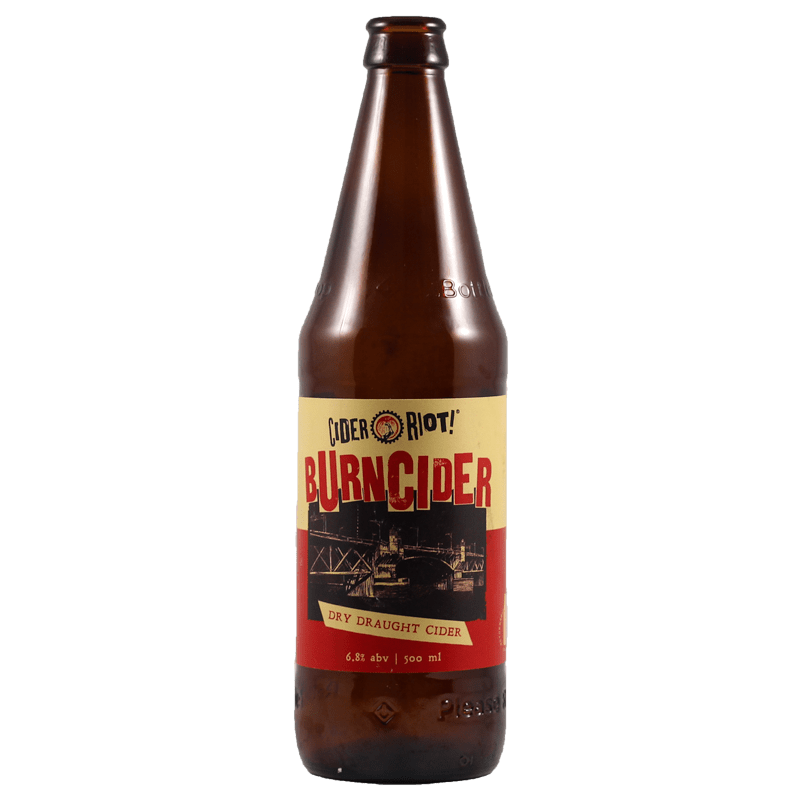 Halloween, at its essence, is a very punk rock holiday. Right? You've got all the spooky decorations, the anarchy of trick-or-treating, The Misfits playing at parties and so on. So, why not crack open a cider from the industry's punkest company, Cider Riot!? Burn Cider, one of its core offerings, is inspired by pub draught ciders of the English West Country, with a blend of Oregon-grown traditional English cider apples, tart wild apples and dessert apples. We can't really picture anything more cozy to do on a blustery fall night than sip cider at a British pub! Even if we can't enjoy that IRL, Cider Riot! can help bring a little taste of that experience stateside.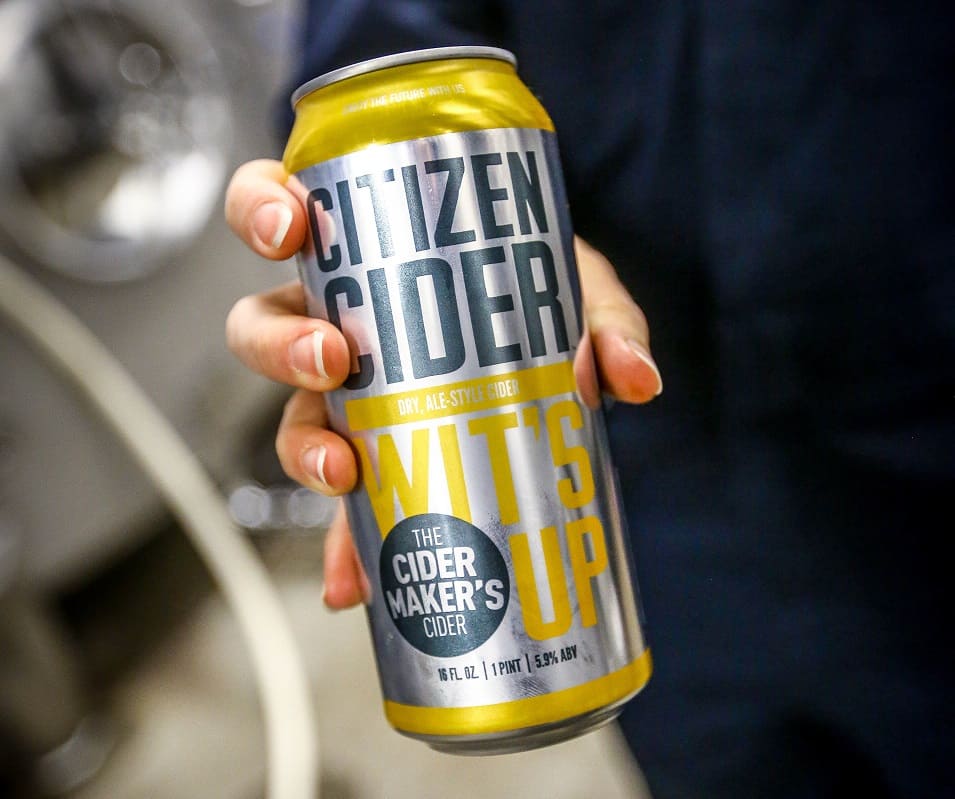 If a dry, sessionable cider is what you reach for, no matter the time of year, grab a four-pack of Citizen Cider's very fine "cider maker's cider," Wit's Up, for your All Hallow's Eve festivities. Made with apples pressed at Happy Valley Orchard in Middlebury, Vermont, this crowd-pleasing sipper starts like an ale and finishes balanced and dry. Its beer-ish qualities are due to the fact that Citizen uses a Belgian-style saison yeast in the cider-making process, and the cider undergoes a malolactic fermentation that helps tame the acidity and lends a gentle mouthfeel.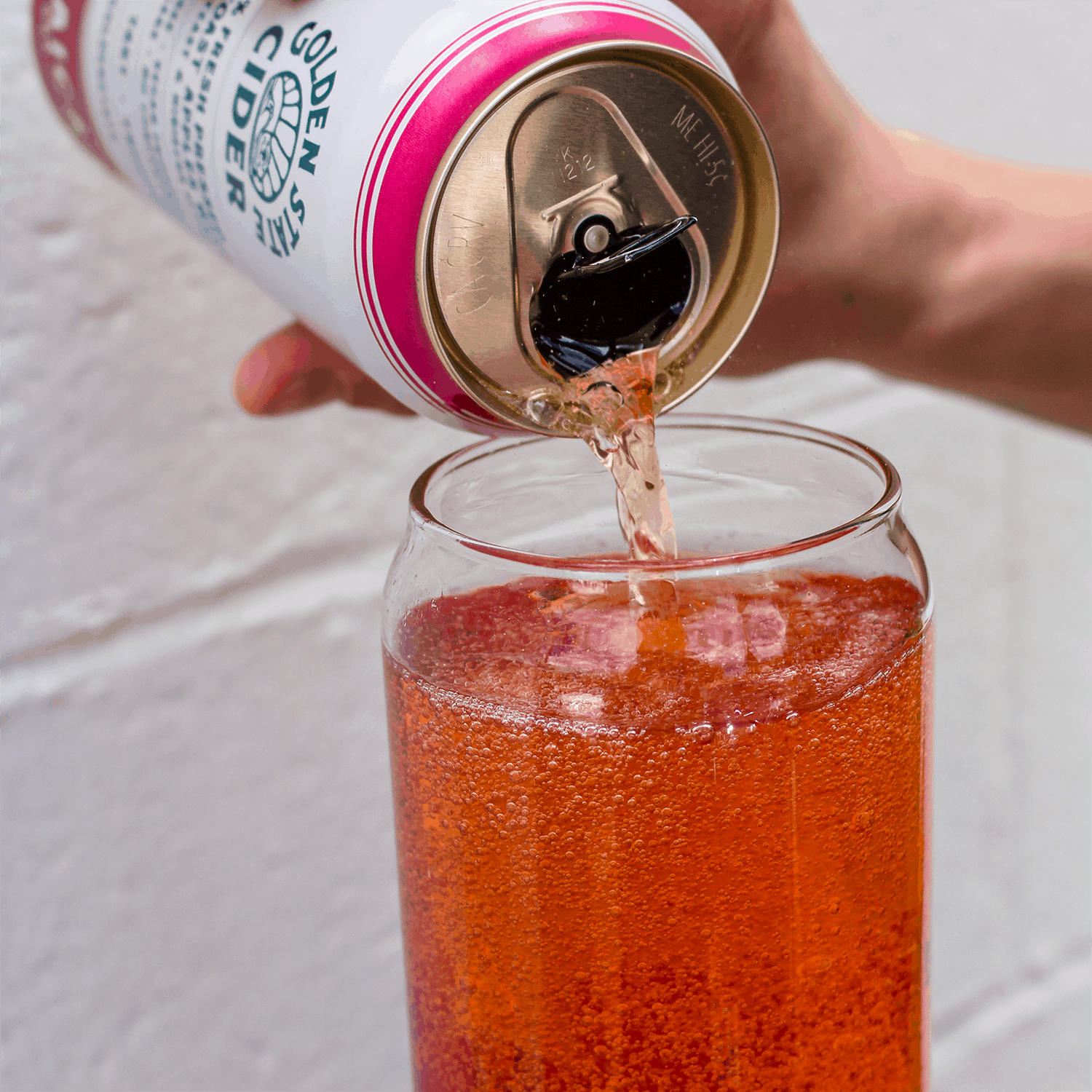 Because you and the kiddos can't subsist solely on candy on Halloween night, we suggest ordering takeout from your favorite taco joint, and enjoying some icy cold cans of Golden State Ciders Hamaica with it (for the adults only, obviously). Inspired by the rich tradition of aguas frescas, Hamaica is a naturally pink cider made with fragrant hibiscus flowers, which creates tart, tropical flavors that are super thirst-quenching!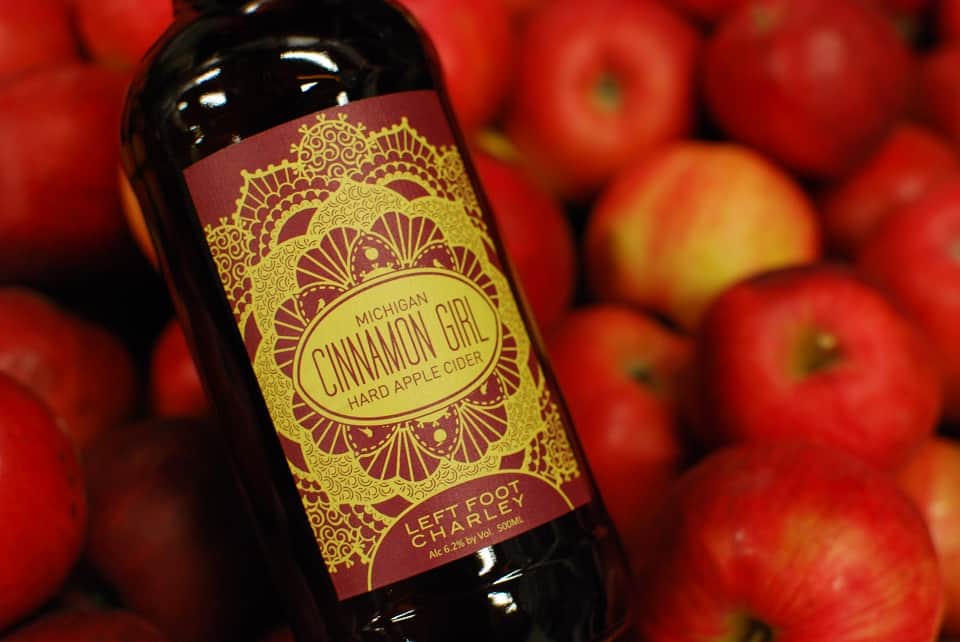 When fall comes around, with its long evening shadows and blustery breezes, some of us really like to lean into the mood: hiking boots, flannel shirts, decorative gourds — the whole nine yards. If this is you, Left Foot Charley Cinnamon Girl is what you should be drinking on Halloween. What is more autumnal, after all, than the classic combo of apples and cinnamon? Left Foot, based in Michigan, sources the apples for this cider from two farms on the Old Mission Peninsula, then adds cinnamon sticks to the liquid and lets it steep for 4 to 6 weeks.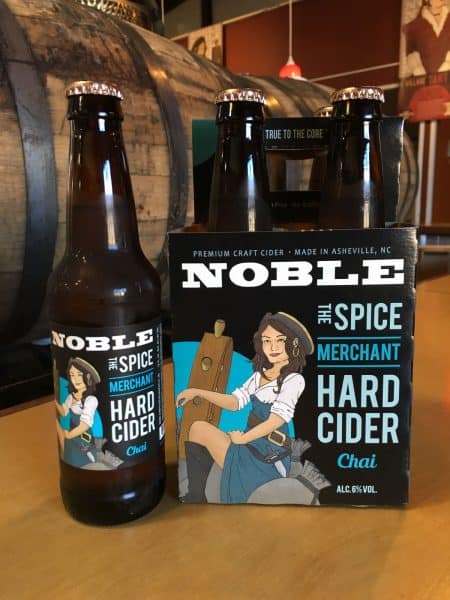 Tea-infused cider is a category of modern ciders that's grown in the last year or two, and one of the finest examples we've found is Noble Cider's chai-spiced cider, The Spice Merchant. This cozy flavor profile is perfect for a chilly October evening. Noble, Asheville, North Carolina's first craft cider brand, starts with fresh-pressed local apples, then adds heaps of spices, like cinnamon, cardamom, cloves and anise found in fresh AppalaChai! chai tea. Warming and comforting, this cider is semi-sweet with an astringent tea finish. Noble suggests Thai curries, spicy dishes and flavorful cheeses for pairings.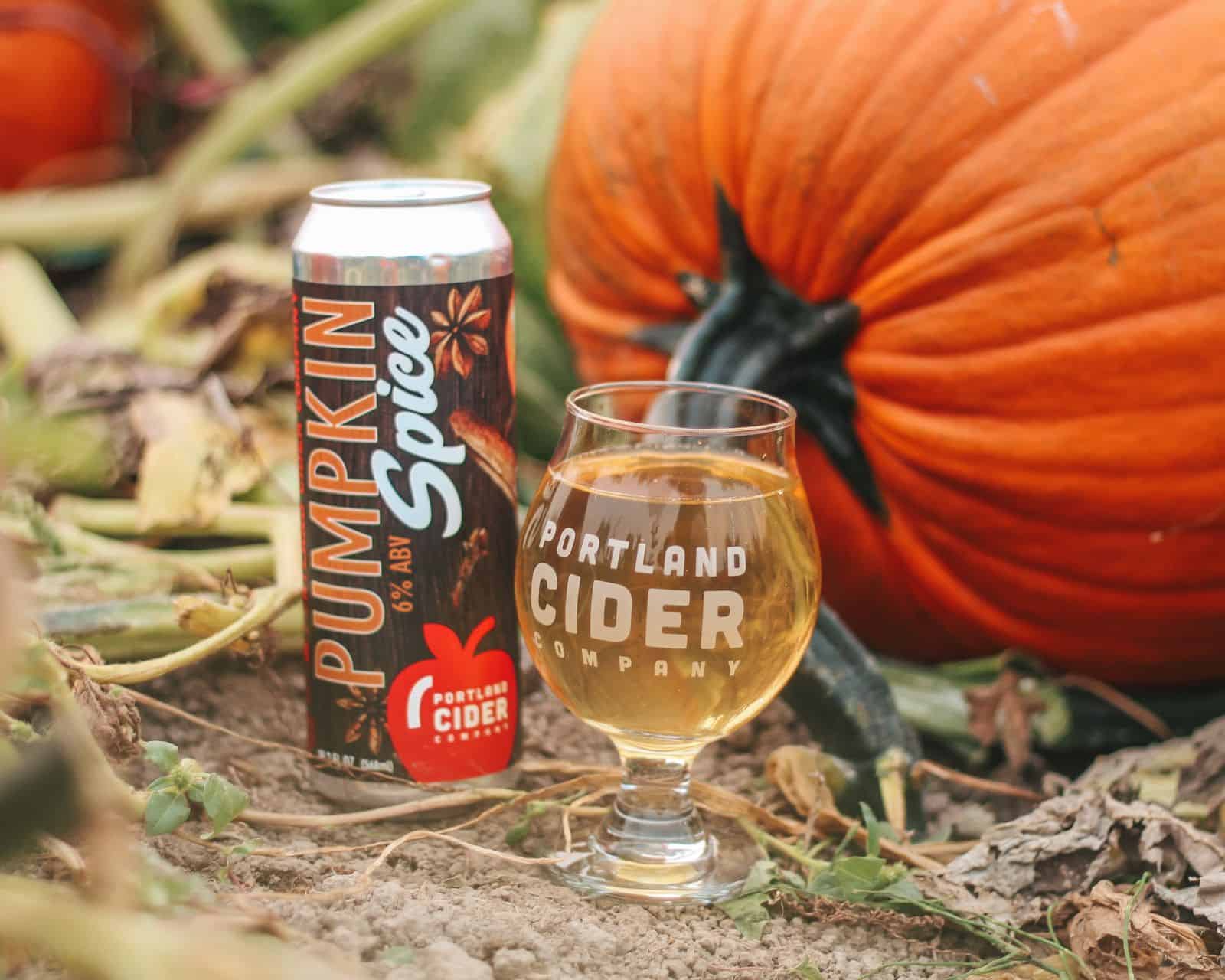 Of course we couldn't put together a list of Halloween ciders without at least one pumpkin spice cider! Though we know this annual flavor combo is highly divisive, if there is a time and place to sip a PSC, it's on Halloween. We suggest trying Portland Cider Co.'s Pumpkin Spice cider. Cinnamon, nutmeg, cloves, allspice and ginger are carefully blended with 100% Northwest apples (Gala, Honeycrisp, Golden delicious and Fuji, to be exact) to evoke memories of your favorite pumpkin pie. Light up the fire pit, and get in the autumn spirit!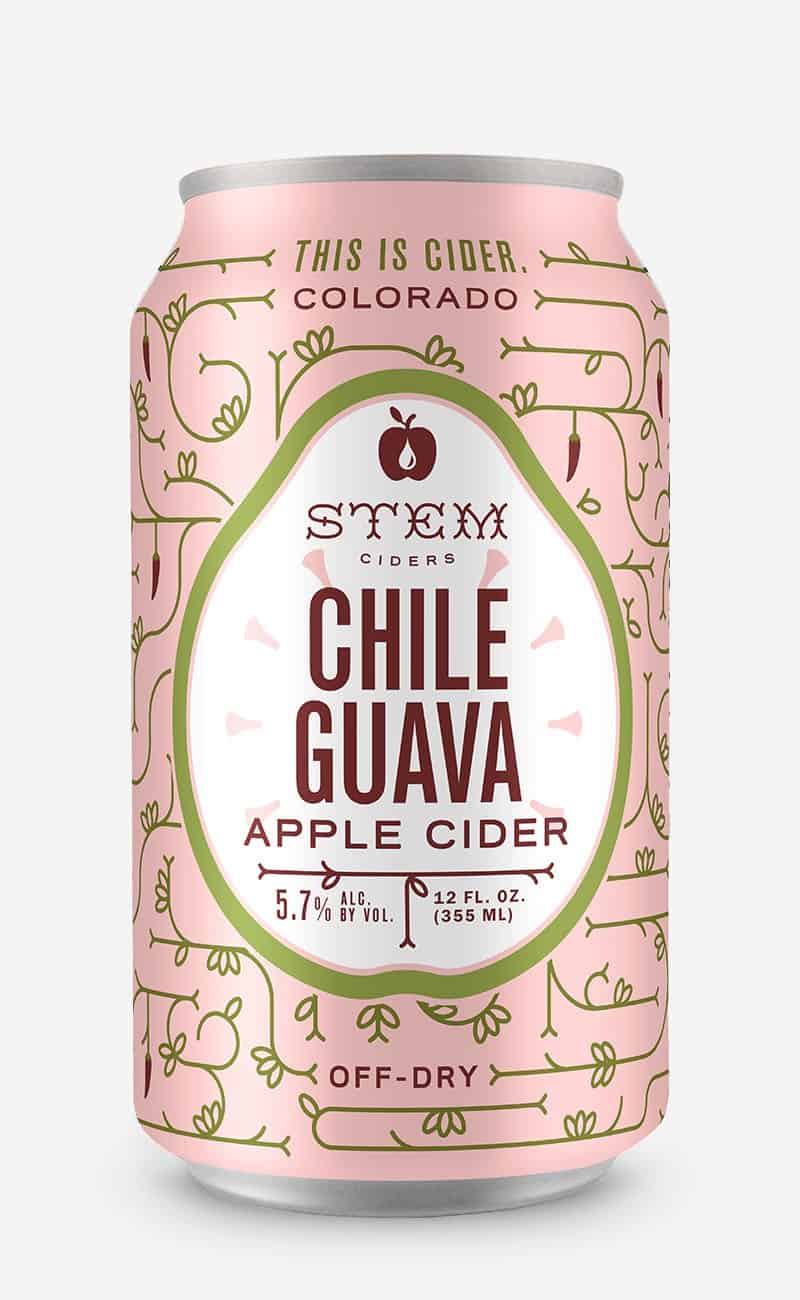 Halloween is a night to step outside yourself and enjoy a walk on the wild side. Maybe that means donning a crazy costume and going to a Goth dance party, or maybe it just means trying a cider a little outside of the norm. Colorado-based Stem Ciders, never one to shy away from bold and inventive flavor combos, just released its seasonal, Chile Guava. If you want to take a walk on the wild side, try a can of this off-dry cider, crafted with fresh pressed apple juice, guava and a guajillo chile infusion. This takes fall spice to a whole new level!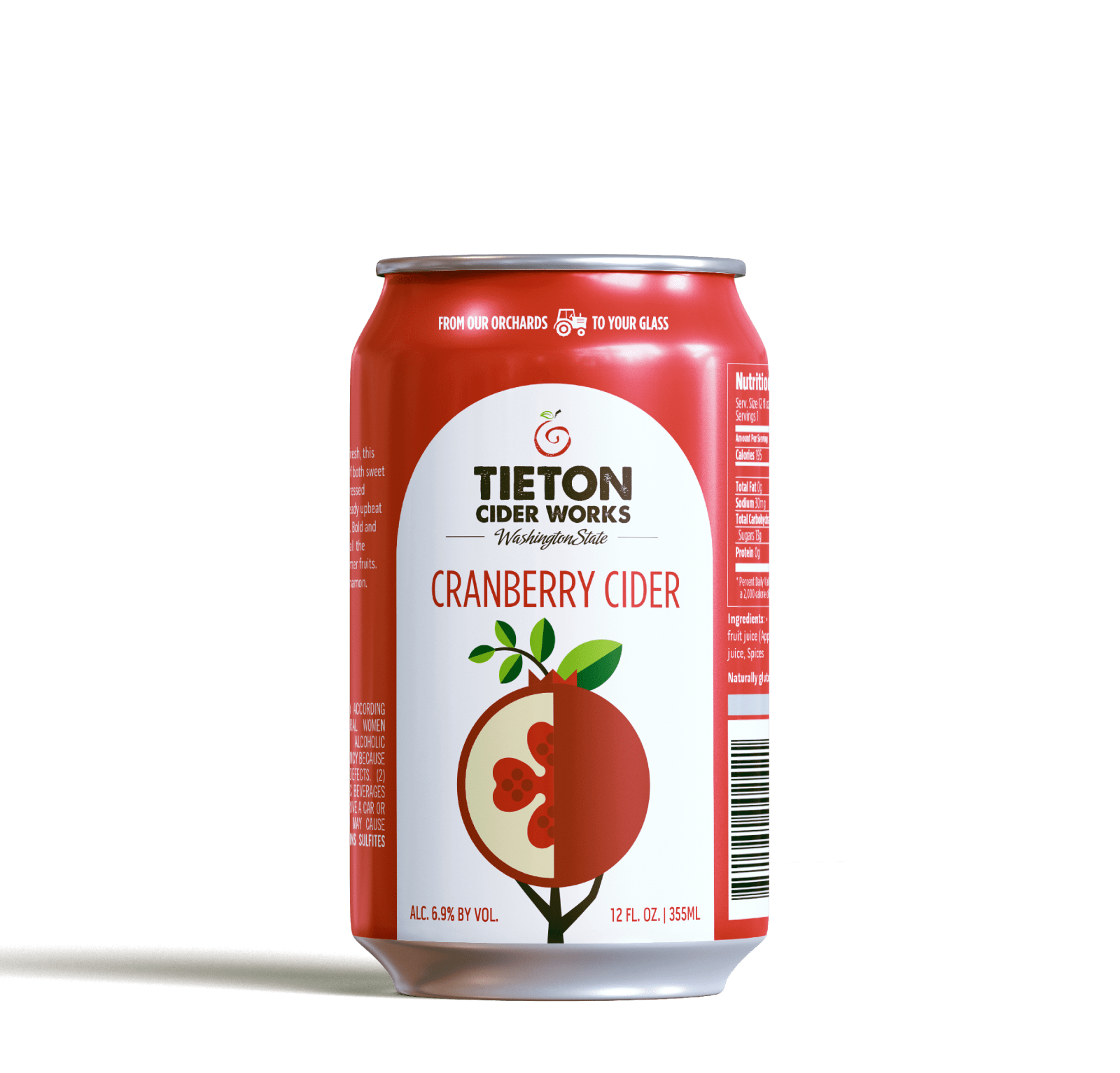 Just like the fall season, cranberries evoke parts of the summer behind us, as well as the winter before us. Semi-dry, with a bold, fruit-forward flavor, Tieton Cider Works' Cranberry Cider is a refreshing, sweet-tart beverage to try on Halloween. Fresh-pressed cranberry juice and fermented apples are fast friends in this 6.9% ABV sipper, and we happen to think it would make a great pairing with chocolate bars left over from the Halloween candy bowl.
Which ciders are on your must-try list this Halloween? Let us know!
Apple Lantern photo: Blake's Hard Cider
Rudy's photo: Cider Riot!
Hamaica photo: Golden State Cider
Spice Merchant photo: Noble Cider Co.
Blood Orange Cider punch photo: Austin Eastciders
Wit's Up photo: Citizen Cider
Cinnamon Girl photo: Left Foot Charley Cider
Cranberry cider photo: Tieton Cider Works