Malaika Tyson is one half of the blogging duo Cider Soms, which was started as a way to introduce wine lovers to the world of cider. Along with her husband Sean, the "Soms" blog seeks to uncover and explain the complexities of ciders in a fun way.
We first discovered Tandem Ciders in 2016 on a spring break trip to Leelanau Peninsula in Western Michigan. Not to be deterred by the spring snow (and the lack of GPS), we found ourselves at Tandem's quaint farmhouse tasting room, which has an English-pub feel.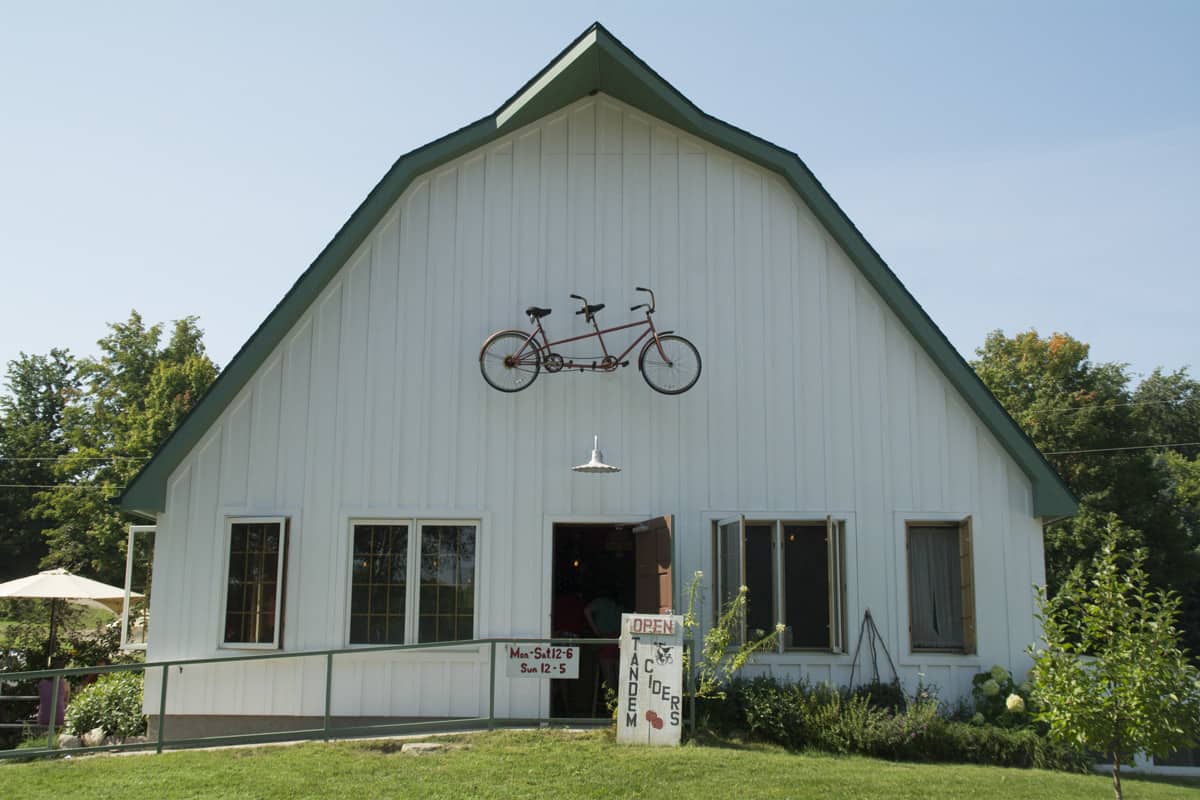 In the years since, Tandem has increased its distribution in Chicago, and we've had the chance to chat with Dan Young on several occasions, including at the most recent Cider Summit in Chicago in February 2020. Dan and his wife Nikki Rothwell have been producing ciders at Tandem for over a decade, "reimagining" locally produced fruit into award-winning beverages. Their dedication to supporting Michigan growers and continuing the Midwest cider renaissance is apparent. We are excited to share more of Dan and Nikki's story through this Cidermaker Q&A. 
The questions and answers have been edited for brevity and clarity.
Cider Culture: How did you two meet and start your cider story?
Dan Young: At the time, I owned a brewery and a restaurant in Massachusetts named The People's Pint. I liked to do bartending shifts on Friday nights, and Nikki started coming in on Fridays.

Nikki Rothwell: I moved to New England and I was looking for a place to be a regular. One of my friends had moved to Greenfield, Massachusetts, and in 2000 we started going to The People's Pint every Friday. There, I met Dan and our friendship grew. In the summer of 2003, we went on a tandem bicycle tour of England. While there we found the beer to be so warm and sweet, and the gin and tonics iceless, so we started to drink cider more than anything else. 

Dan: We were in the southwestern area of England, which has a large number of cideries. A year after the England trip, we moved to Leelanau County, Michigan, about 45 minutes from Nikki's parents. We noticed the area had a lot of apples, cherries, and grapes, but no cider. We started to make cider instead of beer. 
What challenges did you encounter when you first opened the tasting room?
Nikki: When we opened in 2008, we were the first cidery in Leelanau County and, with some hard work, we got listed on the local wine trail. We were a bit discouraged in the beginning, because people didn't appreciate cider.

Dan: The first couple of years were spent explaining a lot, but now people know what cider is.

Nikki: Also, people's tastes have grown — in the beginning, they only wanted sweet ciders. Now, the consumer's pallet has evolved into drinking the drier stuff. Also, people are now traveling just for the cider. 
What do you love about cidermaking?
Dan: The simplicity of the process. We're making juice and fermenting that juice and it is a very rhythmic process. The complexity in cidermaking comes in with respect to learning about the apples, each season seeing how the apples are going to turn out, and how that is going to affect the cider. 

Nikki: I work for Michigan State University and at the local research station. I work with a lot of the growers we buy apples from. It's fun to show the growers their apples being made into something that is not a pie.
What is your most popular cider?
Dan:Smackintosh, a semi-sweet blend of McIntosh, Northern Spy, and Greening, is our number one seller. However, in Chicago and Traverse City, Greenman, a semi-dry Rhode Island Greening cider, is competitive. 
Do you plan to expand your cider offerings?
Dan: We want to stay apple-focused. Our ciders aren't made from generic apples, but instead, we select the apples especially for our ciders. We bought a new building this past fall and want to can a dry cider, like Clear Conscience, our dry and sharp cider made with McIntosh, Winter Banana, and Jonathan. 

Nikki: We have found that cans are more accessible for our consumers. It is much easier to bring a can to the beach than a 750mL bottle!

Dan: As far as growth, our focus is on Michigan, especially the Southeast/Detroit area. But, I have roots in Massachusetts, and I've thought about branching out there once we have enough production.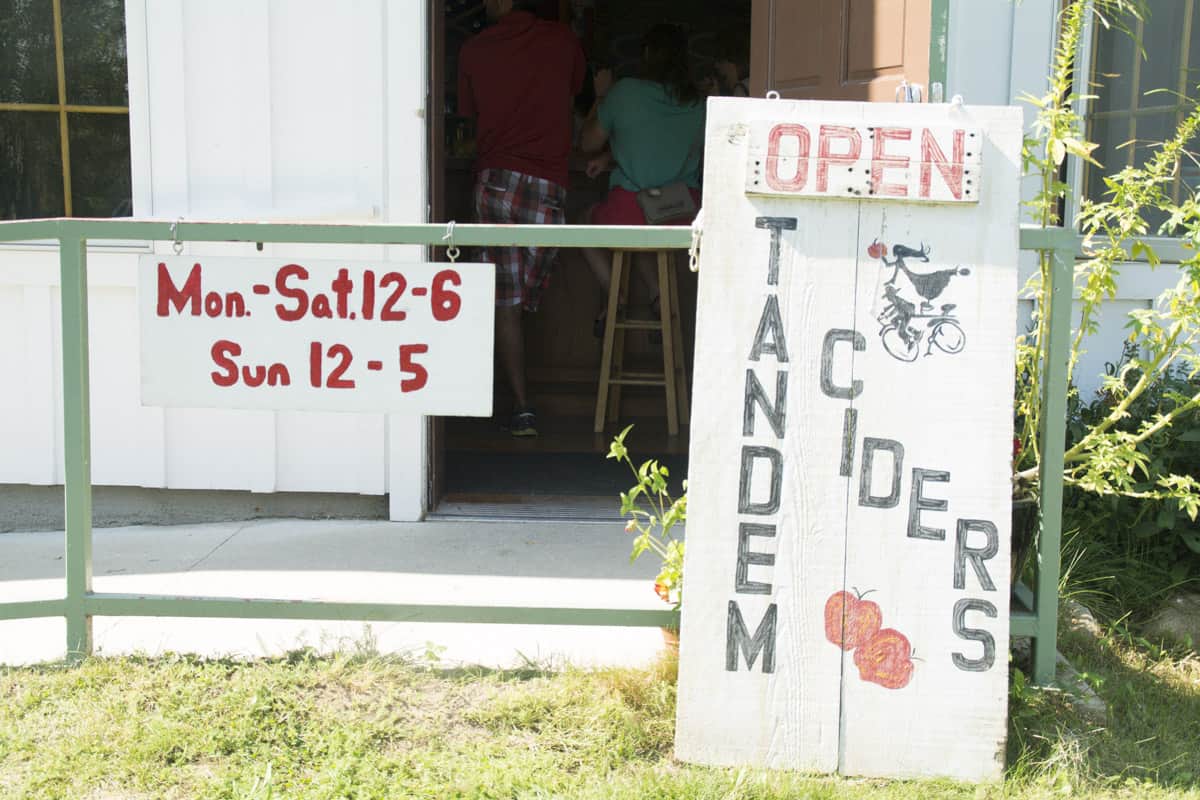 Can you share a success story that you are proud of?
Dan: I'm really proud that we were the first cidery in our region. Our area is well-known for its wines, and at the time of our founding, there was one winery producing cider. I feel like we really concentrated on making high-quality cider while building relationships with our apple growers.

We also spent a fair amount of time thinking about the variety of apples available to us, and how to show off their attributes. In doing this, our ciders rose to the level of the wines around us and beyond. Now there are Suttons Bay Ciders, Townline Ciders, Bee Well Ciders, Two K, and several wineries that have added "cidery" to their signs, such as Left Foot Charley, 45 North Winery and Bel Lago Winery, just to name a few. We have an active and vibrant community of cidermakers that used to meet every 4 to 6 weeks to have a blind-tasting and discussion about each other's ciders.
Can you touch on something your cidery has added that's unique, or that's making your business more successful?
Dan: I wouldn't say that we've done anything unique, but we have embraced a bit of modern technology. During the shutdown, we updated our website and added online ordering. We shipped out a lot of cider in April and May, which really helped [during the start of the COVID-19 pandemic]. We also began offering curbside pick-up and local delivery, both of which have been really popular and have helped offset some of the tasting room business that we have lost.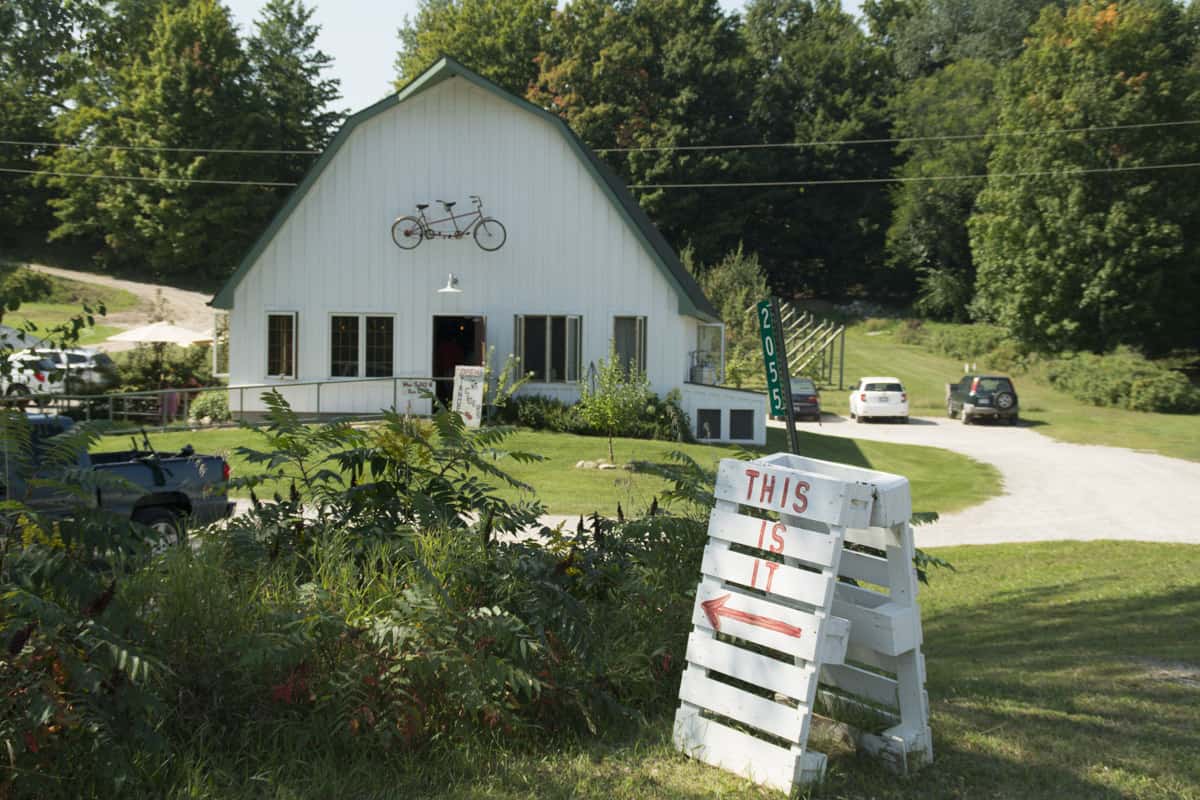 If you had one business strategy that you could implement to better the cider industry, what would it be? 
Dan: I'm not sure if it's a strategy, but when we opened our tasting room, we really wanted it to have a pub or tavern feel: The kind of place that is inclusive and inviting, where locals can rub up against visitors, and people can converse over cider. And to some degree, the cider industry is inclusive and inviting because we have to be in order to draw in new customers. But there's always room for improvement. Maybe it's a bit obvious to say it now, but let's be more inclusive. Cider keeps the conversation going, and helps common ground grow.

Nikki: I would like to see an independent cider research program, possibly established by an agriculture economist and a horticulturist, that could provide various cost-benefits analysis for the cider makers. 
What advice do you have for those who are considering getting into cidermaking?
Dan: Join the American Cider Association (ACA) and your state organization, and talk to other cidermakers. Because of the simplicity of cidermaking, there aren't many trade secrets and the cidermakers you meet will be open to talking to you.

Nikki: The cider industry has grown from very small to the larger size it is now, and I feel that because of that type of growth, the industry is fairly inclusive. Most of the people aren't competitive, and producers are willing to share their techniques and tips. Another piece of advice is that you will need to figure out what type of fruit you want, and where to get it from.
What non-cider beverage is in your glass most these days, and where would you want to enjoy it?
Dan: I still like an occasional IPA on any beach.

Nikki: A nice red wine in South Tyrol, Italy.
To learn more about Tandem Ciders, check out its website, Facebook and Instagram pages. As the COVID-19 pandemic has forced closures across the country, Tandem Ciders is currently shipping to several states through its online ordering portal.
Find Tandem Ciders at 2055 N Setterbo Rd. in Suttons Bay, Michigan; phone: (231) 271-0050.