Peak Light Cider is a new project, recently launched by Sauvie Island farmers, Jen and Travis Lovejoy. For five years, the couple and their three children have been working the land on Columbia River's largest island, just 10 miles northwest of downtown Portland, Oregon. Their home, Pivot Farm, references the change in their life upon moving to Sauvie, and their career pivot from educators, to farmers, to cidermakers.
Pivot Farm grows 65 apple varieties across 10 acres, and for the last year and a half, the Lovejoys set a goal of doing "something intentional with the farm's apples that would help build community." They decided that cider was the answer, and the couple (both of whom come from families who farmed or worked closely with the land) have been learning the ins and outs of organic and biodynamic orcharding and sustainable cider making.
The handpicked fruit from the 2019 harvest became Peak Light Cider, which launched in July 2020 with four offerings: Orchard Reserve Quince, Orchard Reserve Red, Field Run Dry and Field Run Semi-Dry Ciders. The ciders are packaged in either 750 or 500ml bottles, and all four varieties feature blends of apples from the Pivot Farm estate orchard. Each specific apple variety was selected for its naturally occurring sugars, acids, tannins and flavor profile, and then slowly fermented to achieve balance and complexity. The back labels of Peak Light ciders feature a map of the Sauvie Island orchard, highlighting the individual apple trees where the fruit was sourced from to make each cider, as well as tasting notes.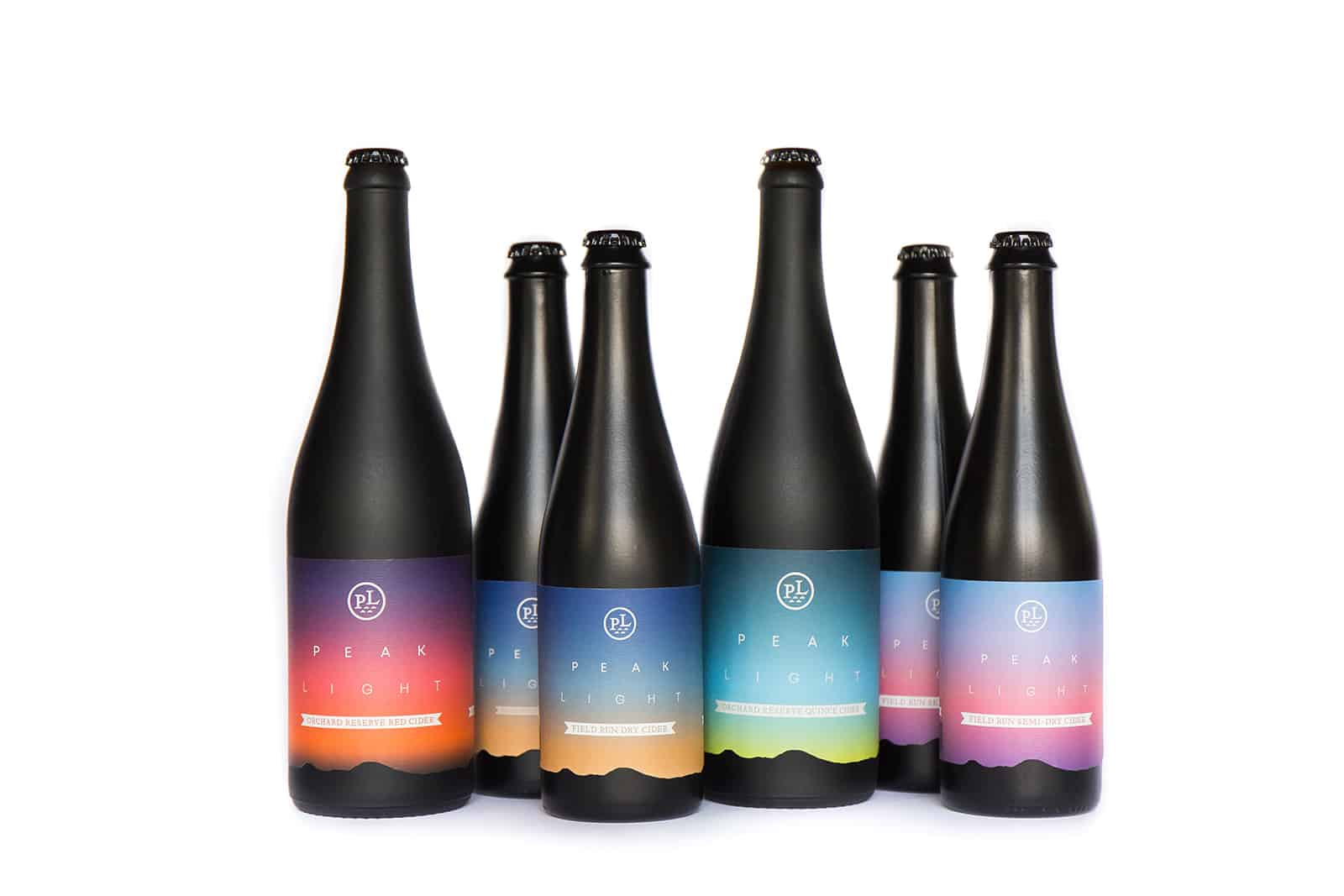 You can now buy Peak Light Ciders online with direct shipping to 38 states, and the Field Run Dry and Semi-Dry ciders will soon be available at select retailers in the greater Portland region. The Lovejoys are also launching the Peak Light Cider Circle, a club that offers members the chance to receive six bottles shipped directly every three months at a discount.
To learn more about Peak Light Ciders, visit its website, or follow along on Instagram.