Malaika Tyson is one half of the blogging duo Cider Soms, which was started as a way to introduce wine lovers to the world of cider. Along with her husband Sean, the "Soms" blog seeks to uncover and explain the complexities of ciders in a fun way.
When talking to Jeremy Hall and Erin Chaparro, the husband-and-wife team who founded Blossom Barn Cidery in 2018, I quickly came to understand how deeply important both family and farming are to the couple. Located on Jeremy's family farm in Grants Pass, Oregon, Blossom Barn Cidery is one of the few cideries in the U.S. focused solely on making perry (pear cider). Erin is also one of very few Mexican-American entrepreneurs running a cider house.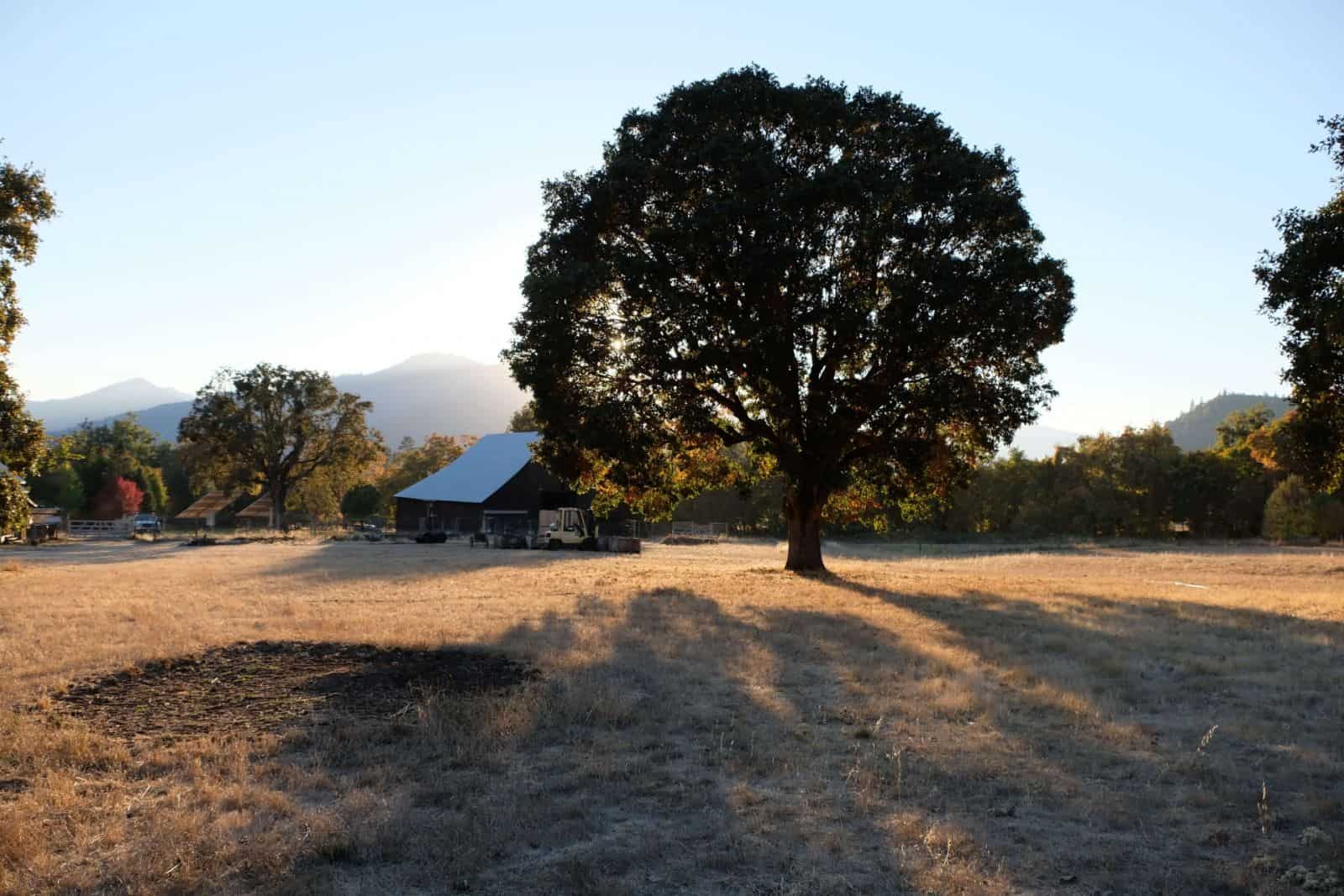 Sean and I met Jeremy and Erin in Oakland at CiderCon 2020. Erin has a Ph.D. in School Psychology, and I was really interested in her path to industry. Also, being part of a husband-and-wife team myself, I was interested in learning more about how Jeremy and Erin work together to run their business. 
The questions and answers have been edited for brevity and clarity.
Cider Culture: How did Blossom Barn Cidery get its name?
Blossom Barn [Jeremy and Erin]: We have a century-old, beautiful, big hay barn on the property. "Blossom Barm" celebrates that building and also suggests that we are a family farm business.

While all fruit, including pears, comes from blossoms, the other big reason we went with Blossom is that we have the Rogue River, one of the best rafting rivers in the county here in Southern Oregon. There is a congressionally designated Wild and Scenic section of the river that has a challenging rapid called Blossom Bar. We love the river, and wanted to show our regional identity in our name.
Why did you start Blossom Barn Cidery?
The cidery started on the farm owned by Jeremy's parents, Jean and Fred Hall. About six years ago, they decided to retire, and we moved from Eugene to help run the farm. To keep the farm sustainable, we converted it into an eco-friendly perry orchard and started producing perrys.
Do you run the cidery full-time?
Jeremy was working as a landscaping contractor, but now works on the farm and for the cidery full-time. Erin still is a professor in the College of Education at the University of Oregon. She's been able to work remotely, but occasionally, a rooster interrupts her meetings.
What have you learned about each other through working together?
Erin: I appreciate all the production and sales work that Jeremy has put into the business. [Ed note: Blossom Barn is self-distributed].

Jeremy: I appreciate the social media and marketing talents that Erin has provided to the company.
Did you have any experience with making fermented beverages before starting Blossom Barn?
When we lived in Eugene, we had access to pear and crabapple trees. A local neighborhood tool shop rented fruit presses for $20, and we started to press the fruit and make 5-gallon batches. Later, Jeremy took a class through Oregon State University to learn more about the fundamentals of cider making and the history of cider.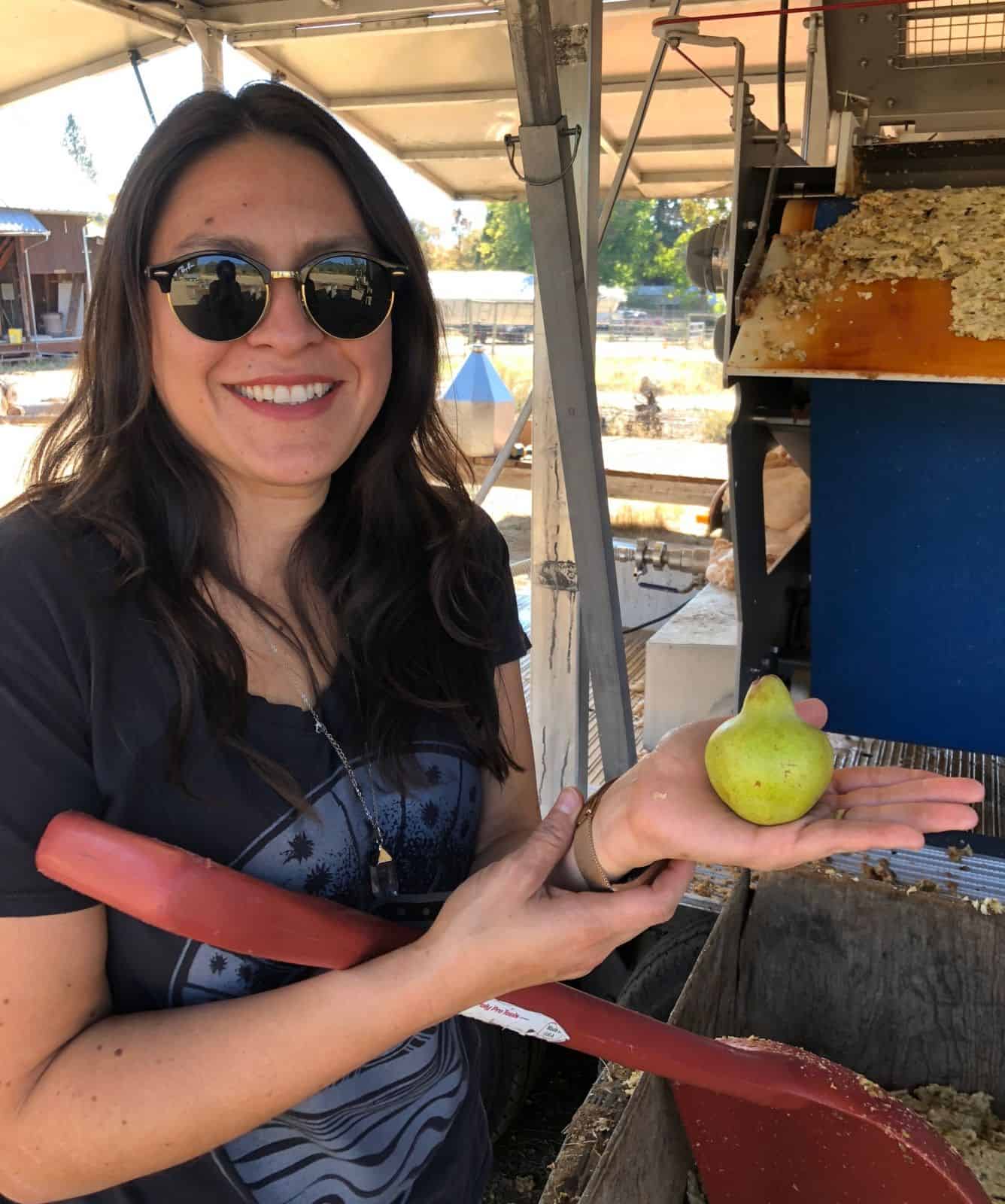 Why do you make only perry?
Southern Oregon is a big pear growing area, even though that is slowly being taken over by grapes, hemp and marijuana. Also, the state already has many cideries. We wanted to stand out and carve a niche for ourselves with perry. We love the perry from Normandy (poiré) — dry, refreshing and light — and due to the sorbitol [a sugar alcohol found in fruits and plants] in the pear, we can produce a delicately sweet beverage with no testable glucose or fructose.
What pears do you use to make your perry?
Our pear varieties include Barland, Barnet, Romanian, Bosc and Comice, but we hope to grow more perry pears to add to the complexity of our product.
Do you have mentors in the industry? If so, what have you learned from them?
The cider community is open and helpful, and we've gotten advice and support from several cider makers, but we consider Greg and Kara of Wooldridge Creek Winery as our mentors. Greg has been able to help us with fermentation and aging, as well as sourcing oak barrels for us to age our Rogue Valley Perry. Besides being generous with their time, they also share their winemaking interns to help us produce the perrys. Moreover, it is great that their winery is close to Blossom Barn, as it allows us to stop by and check on the fermentation of the perry (which is a six-week process).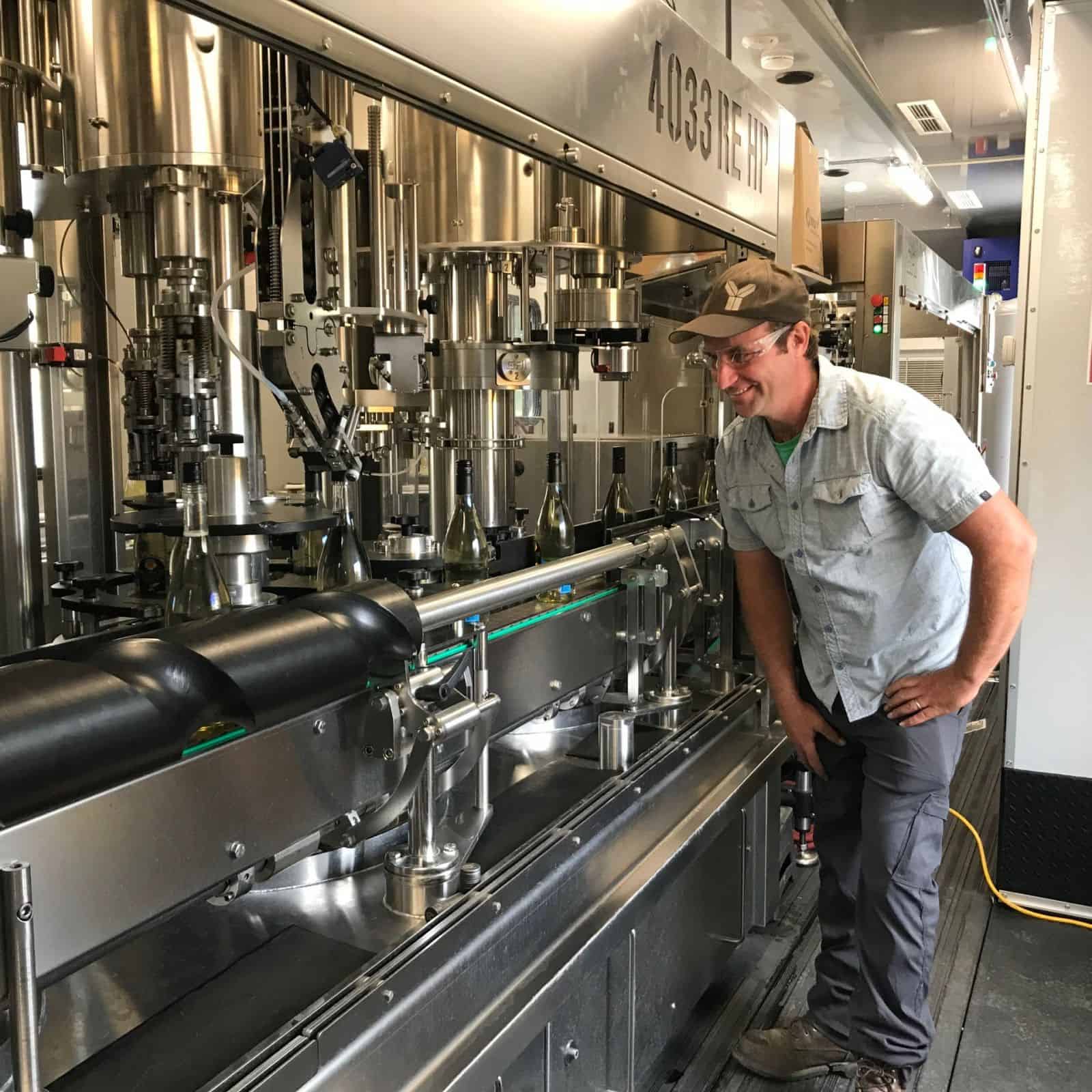 Have you had to make any changes to adapt to the current cider market?
When we started, our perrys were only sold in 750-milliliter bottles, but we found that supermarkets, restaurants and friends were looking for cans. So, in December 2019, we rolled out our Front Porch Perry in a 16-ounce can. While we are still committed to keeping our signature product, Rogue Valley Perry, in a 750-mL bottle, we are excited to make Front Porch Perry more accessible. We also sell growler fills at the local farmers market, allowing us to sell small batches of new flavors, like golden raspberry. 
If you had one business strategy that you could implement to improve the craft cider/perry industry, what would it be?
In terms of a change in practice that would help other small producers and us out, the most significant thing would be to equal the playing field with distributors. Most of the distributors are big, and most producers are small, but the laws were written at a time when the situation was reversed. So big distributors are protected against little producers, and they have little incentive to work with little producers to build their sales. A few states make it very challenging to direct market online as well, making it a challenge to ship to cider enthusiasts everywhere.
If you could have a superpower, what would it be?
Jeremy Hall: I would like to know what people want so I can listen, respond and understand better.

Erin Chaparro: I would like to be a master creator and be able to create anything out of nothing!
To learn more about Blossom Barn Cidery, check out its website, Facebook and Instagram pages. As the COVID-19 pandemic has forced closures across the country, Blossom Barn Cider is currently shipping to several states through its online ordering portal.
Find Blossom Barn Cidery at 950 Kubli Rd. in Grants Pass, Oregon; phone: (541) 514-2347.