With the New Year quickly approaching, it's time to start making your plans for CiderCon 2020! It's all going down from January 28 to 31 in Oakland, California, and we can hardly imagine a better city to explore while concurrently taking a deep-dive into the craft cider movement at the industry's premier annual conference. It's also CiderCon's 10th anniversary, so there will be an extra-festive vibe to enjoy. CiderCon 2020 will be held at the Oakland Marriott, located at 1001 Broadway in Oakland.
The Bay Area is such an incredible place for food, drinks, art and proximity to nature ⁠— CiderCon attendees are going to have a blast checking out the area! The first day of CiderCon 2020 features a number of tours and experiences to get attendees out and about, including and East Bay Area Food & Cider Tour guided by Jennie Dorsey, a Parajo Valley and San Jose Cider Tour with guide Ria Windcaller, and a California Apple History Panel at Filoli Gardens with guides Tom Hart and Brandon Buza.
As always, the list of workshops is immense and extremely comprehensive; the sessions are organized into nine categories, geared toward everyone, from apple growers to cider makers to marketers to bar and restaurant owners. Workshops in the Cider Making category include topics like "Tannin Content of Hard Cider," "To Age or Not to Age? That is the Question" and "Microbial Control at Cider Packaging." In the Marketing and Trends category, you'll find education around topics like "Rock Your Rebrand" and "To-Dos for Social Media Greatness." Of course, there are also ample opportunities to taste and learn about cider in workshops such as, "Terroir Spotlight – Western Massachusetts" and "Elements of Cider."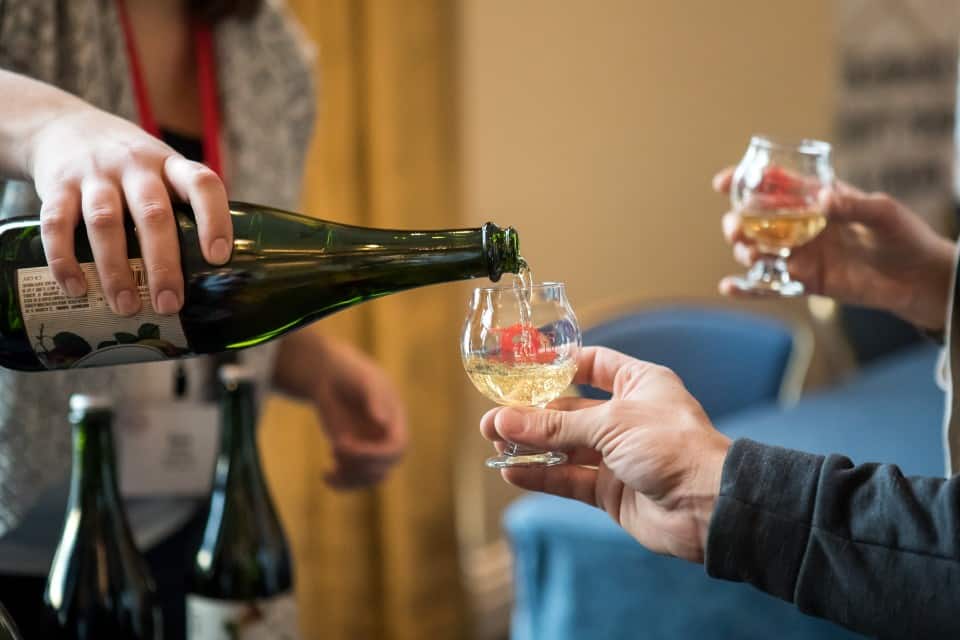 If you've already taken the Certified Cider Professional (CCP) exam, you'll have the chance to level up by sitting for the Certified Pommelier™ Exam, just $125 for United States Association of Cider Makers members who have taken and passed Level One. Learn more about USACM's Certified Pommelier program and objectives here.
On Wednesday, January 29, don't miss the Opening Reception and Cider Share, one of the highlights of the conference, where cideries from around the country bring their wares to share (including rare and vintage bottles). It's such an incredible opportunity to meet leaders in the industry, and to try ciders which might not be available in the market where you live.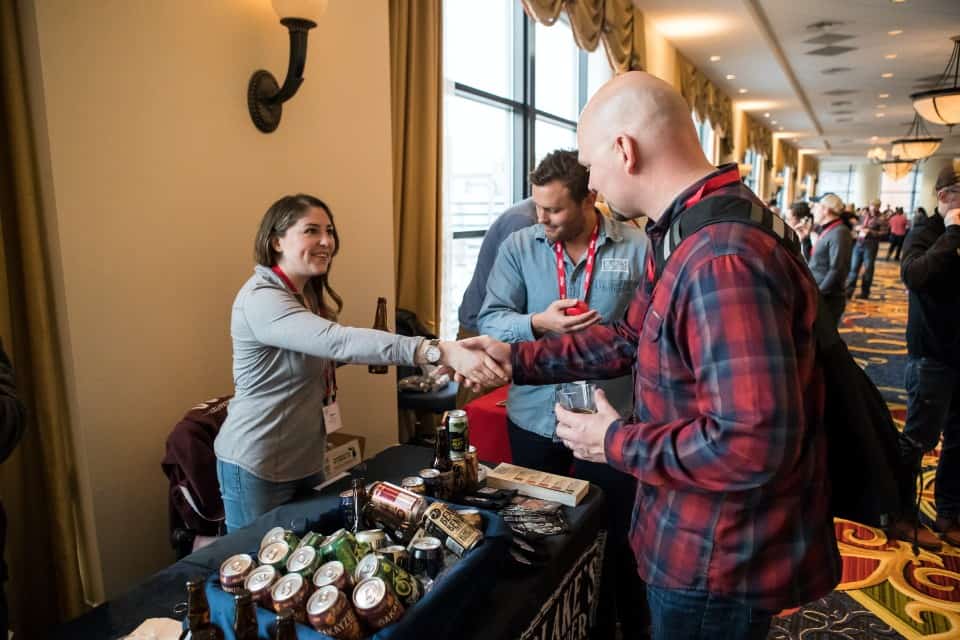 If you want more cider excitement, CiderCon 2020 will also be taking place during the Bay Area Cider Week (January 26 to Feb 2)! The number of events and parties are too great to list here, though some highlights include the Cider Olympics at Crooked City Cider House on Saturday, January 26, and the open house at Apple City Cidery and Tasting room (newly opened by Santa Cruz Cider Co.) taking place on Saturday, Feb. 1.
Ready to get going? Tickets (there are special rates for students and academics), press passes and hotel rooms are now available, and there is still space for vendors at the CiderCon Trade Show. Remember, CiderCon registration is only possible for USACM members! Explore the CiderCon 2020 website to learn more.