Perhaps you've been to a wedding at a winery, farm or brewery, but have you ever been to a wedding at a cidery? As more cideries open their doors in America and compete for a share of the craft beverage market, some have decided to rent their facilities as unique wedding venues offering an unexpected and, of course, extra-delicious option for couples and their guests who love cider.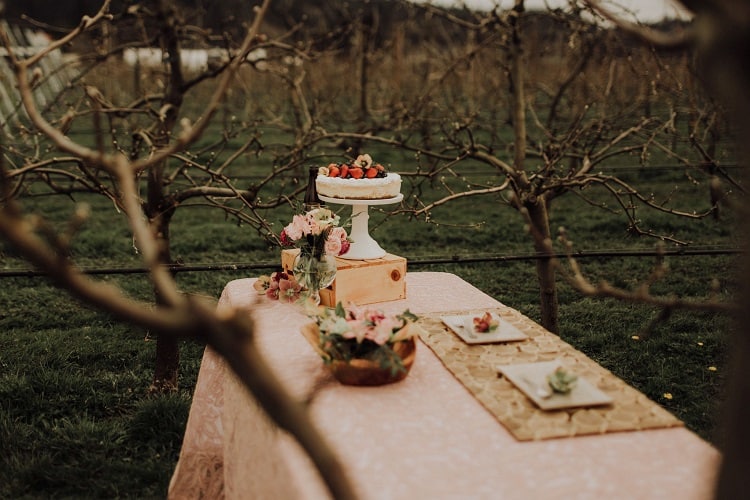 If the idea of a cidery wedding intrigues you, browse our curated list of eight cideries across the U.S. that double as gorgeous wedding venues.

For couples looking to elope, Finn River Farm & Cidery has teamed up with Elegant Elopements to offer two-hour packages that include a photographer, cake, flowers and design services, available one day each month from May to September. Couples can invite up to 25 guests and choose from add-ons that include an orchard picnic and guided orchard tours.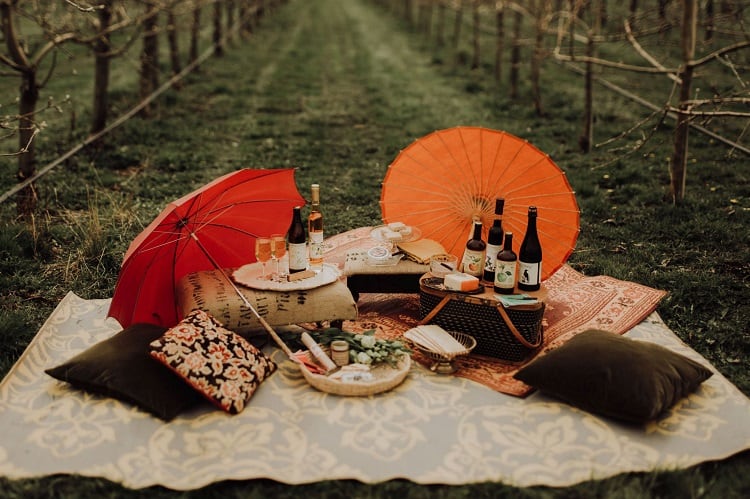 "There is something magical about being at Finn River. One can tell that they care about the land, the people, that they love and are filled with joy," explains Reverend Amber Bartz, owner of Elegant Elopements. Starting in late 2018, Finn River plans to offer traditional weddings, as well.
124 Center Rd., Chimacum, WA; (360) 339-8478
Now operating out of the owner's Apple Lane Orchard, Julian Hard Cider is located just one hour from San Diego in the Cuyamaca Mountain region. Couples can choose from several backdrops on the 10-acre property, including a pergola, groomed gardens and a farmhouse that can also be booked as overnight accommodations for up to seven guests. Julian Hard Cider also provides a list of preferred vendors that includes wedding coordinators, bakeries and florists to ensure each wedding is customized and goes off without a hitch.
4470 Julian Rd., Julian, CA; (760) 765-2500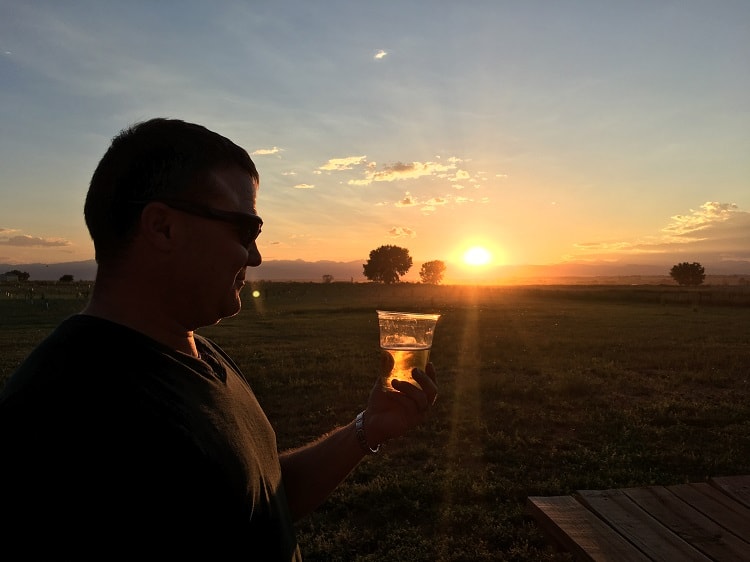 Military couples should consider booking their wedding at Wild Cider in Firestone, Co., as the cidery offers several discounts for those who serve. These discounts include a waived rental charge for the grounds, discounted staff costs and reduced beverage prices (these freebies also apply to nonprofits that opt to host events at Wild Cider). The 14-acre orchard is located just 45 minutes from Denver, making it an easy place to fly to and from for your out-of-town guests, and the venue allows up to 200 names on your guest list. Perhaps the best feature of a Wild Cider wedding? The long-range views of Colorado's Front Range and Longs Peak that will wow everyone who attends.
11455 Co. Rd. 17, Firestone, CO; (303) 532-9949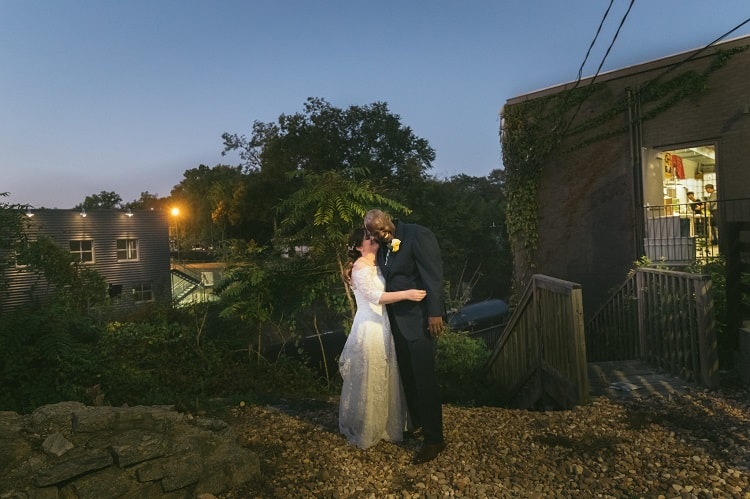 While many cideries operate out of their own orchards, couples looking for an urban destination can opt to tie the knot at Atlanta's first and only cidery, Urban Tree. Every night of the week, except Thursdays, is available to reserve for weddings, receptions or rehearsal dinners. So far, rehearsals have been the most popular wedding-related events booked there. But, just because this cidery is located in the bustling metropolis of Atlanta doesn't mean it lacks the rustic charm you might expect from a rurally located cidery. Urban Tree's got that, too.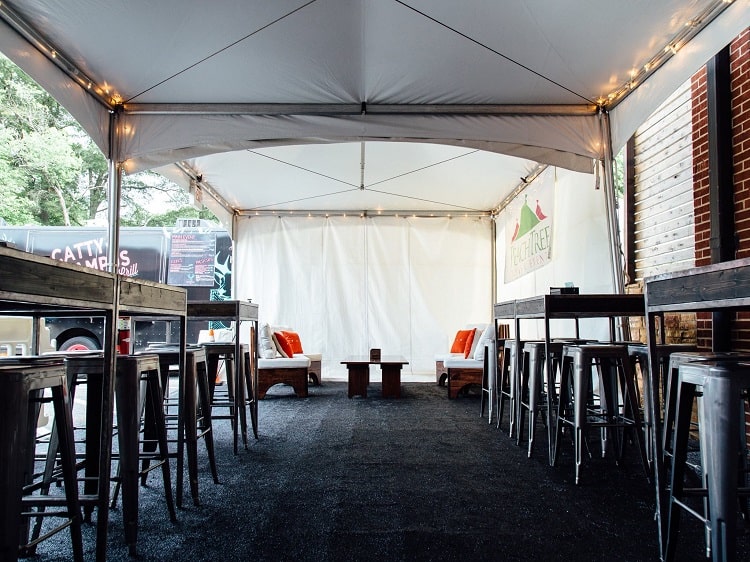 "Rustic is in right now — which our cidery definitely is, [in addition to] being in the center of the city," says Jackie Annise, Event Coordinator for Urban Tree.
1465 Howell Mill Rd NW, Atlanta, GA; (404) 855-5546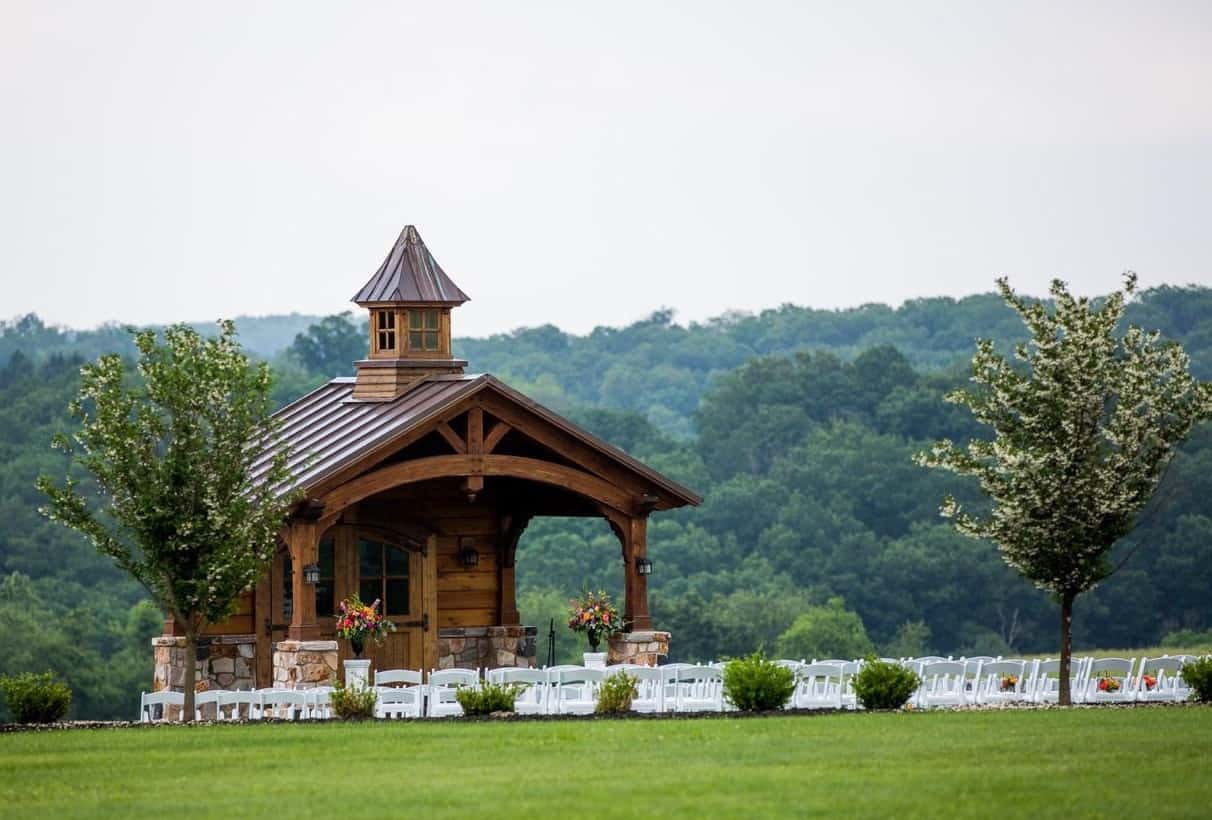 Perhaps the most experienced wedding venue of the bunch, Wyndridge Farm already has 86 weddings booked for 2018 (as of April 15). Its elegant barn holds up to 250 people and is climate-controlled, so weddings can be held year-round. The dramatic outdoor patio makes for a great cocktail hour that looks out over rolling hills and miles of skyline.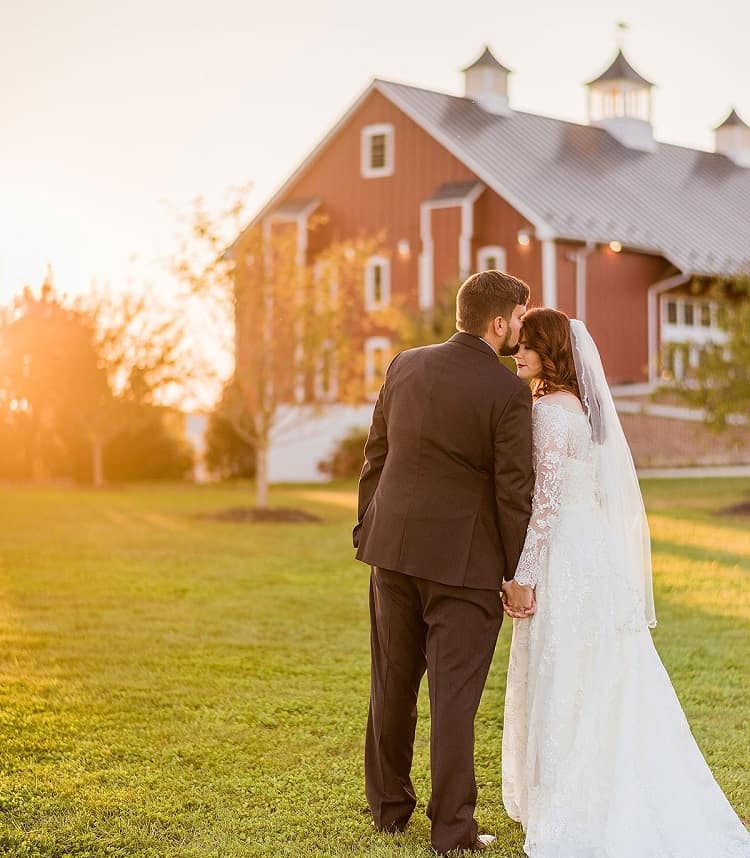 "It's exciting to see what started as a family property become a place where families come to celebrate with new couples on the most important day in their lives," explains Shayla Button, Wyndridge's wedding sales manager.
885 S. Pleasant Ave, Dallastown, PA; (717) 244-9900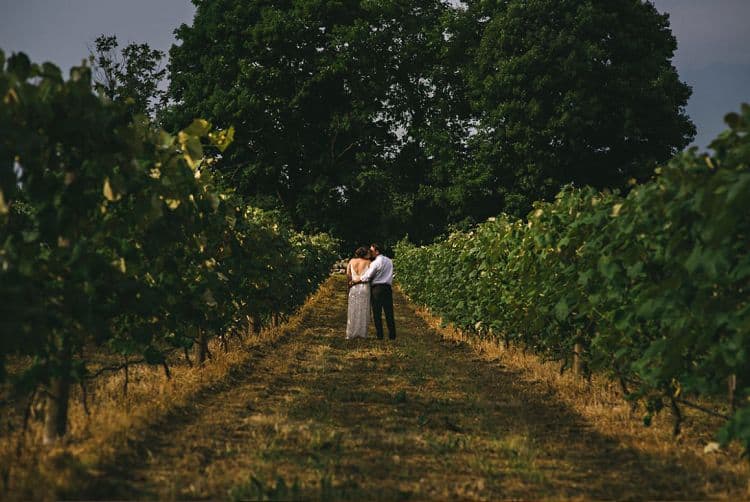 Bad Seed doesn't have space on its website advertising the cidery as a wedding venue; In fact, it only hosts about 10 per year.
"It was never part of our business plan. However, when couples started asking, we decided it was a great way for our brand to become part of someone's story," says co-owner Devin Britton.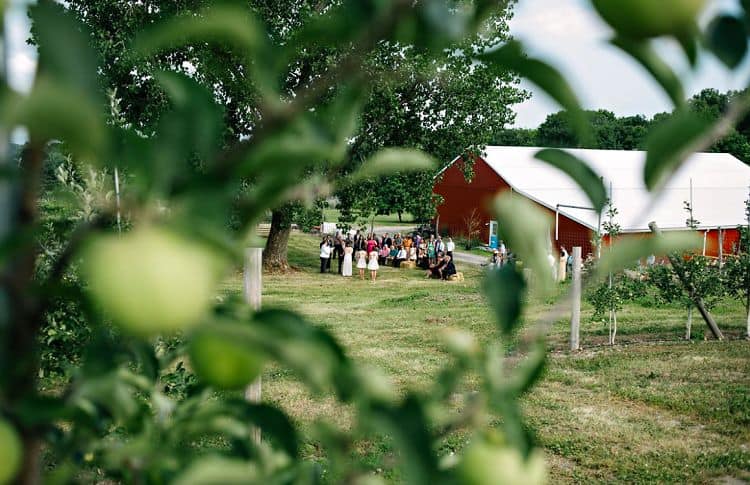 Since Bad Seed doesn't focus a lot of energy on weddings, this venue best suits couples who want to completely customize the space to fit their vision, and who want to work with a hands-off venue that allows for outside catering. But, of course, having easy access to its ciders, crafted to "forever change how you perceive hard cider" (according to its homepage) is a reason in itself to celebrate your nuptials at Bad Seed.
43 Baileys Gap Rd., Highland, NY; (845) 236-0956
For couples looking for a classic farm wedding with the bonus of having a cidery on-site, Lookout Farm delivers both. With a history dating back to 1651, Lookout is one of America's oldest working farms and offers everything family-friendly fun folks expect at a New England farm, including u-pick apples, farm animals petting area and even a train ride for tots, from June to October.
Lookout also brews its own beer, so a couple that's divided on drink preferences can still enter matrimony in harmony. And, with 180 acres, opportunities for beautiful photography abound. Plus, the old farm's modern greenhouse transforms into a unique rehearsal or reception space for dinner and dancing under the sun-streaked or star-filled sky. Multi-day buyouts are available Sunday through Thursday, and the farm conveniently sits just 40 minutes from Boston's airport.
89 Pleasant St. S., Natick, MA; (508) 651-1539
If a combination of cider and wine suits your union more than beer and cider, check out Maiden Rock Winery and Cidery, named for the nearby bluff overlooking Wisconsin and Minnesota's shared Lake Pepin. Couples should keep in mind that this cidery only permits weddings from May to August, which also makes for a great time of year to stroll the Mississippi Riverfront or enjoy a boat ride. Many lovebirds have opted to exchange vows at the cidery's gazebo and then utilize the barn for post-vows fun for up to 150 guests.
W. 12266 King Ln., Stockholm, WI: (715) 448-3502
Wyndridge couple photo: Mason Photography
Wyndridge wedding seating: Twist Photography
Feature photo: Bad Seed Cider
All other photos: Respective Cideries