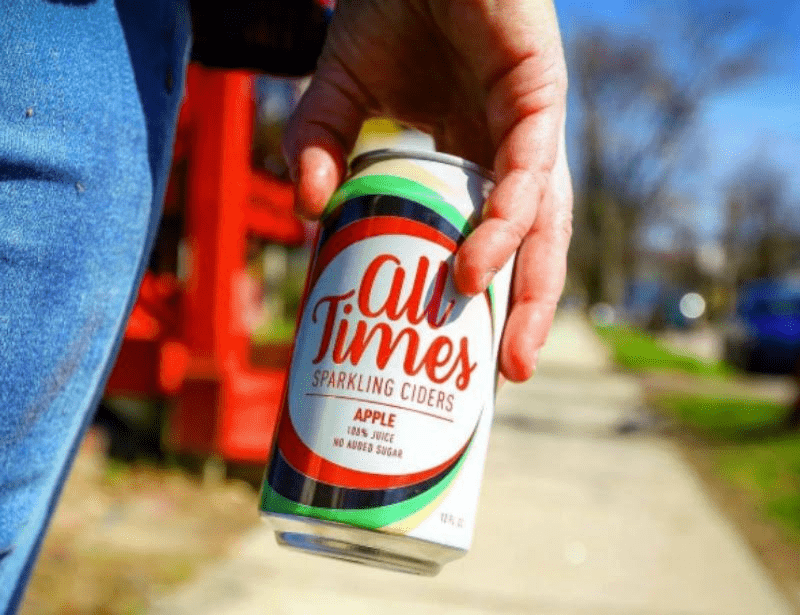 Many individuals enjoy the refreshing taste of cider, yet not all want an alcoholic beverage. Citizen Cider is keeping those folks in mind with the introduction of its nonalcoholic cider brand, All Times Sparkling Ciders.
All Times Sparkling Ciders are 100% juice with no sugar added, making them delicious and nutritious. All Times works with apple growers nearby to support the local industry and craft a product that's great-tasting with each and every batch.
Apple varietals used in All Times Sparkling Ciders include Northern Spy, Ida Red, Rome, Monroe, Mac and Empire, which are unique only to the Northeast. Flavors currently available include apple and sour cherry apple.
All Times is available in Vermont through Farrell Distributing. Cider seekers who live outside of Vermont should keep checking the All Times website and Facebook page for updated distribution information.