Welcome to the first edition of Cider Culture's dog-friendly cidery series. Our contributor and avid dog-lover, Samantha Story, will be sharing with you places where you and your furry best friend can unwind and grab a cider this summer.
Memorial Day weekend marked the unofficial start of summer — the beginning of warmer days, outdoor fun and enjoying cold cider with friends. Why enjoy that cider with just anybody, though, when you can kick back with your favorite furry companion?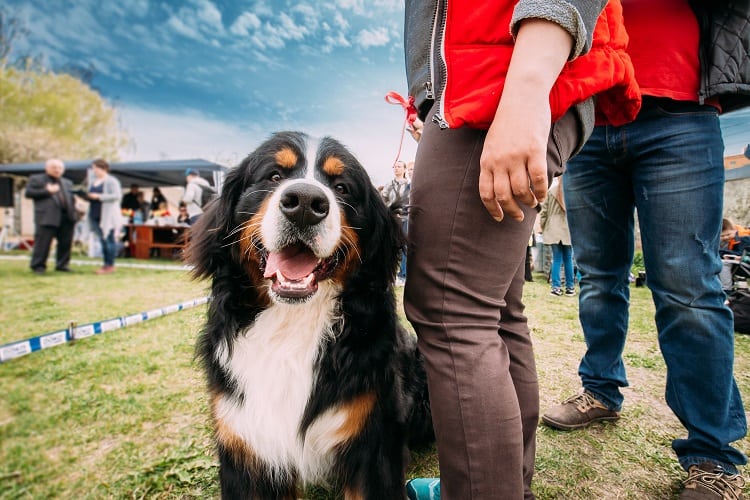 We have all heard about how many breweries out there are dog-friendly, but move over beer, because it's cider's turn! The cider community is equally as abundant with puppy-lovers, and we wanted to share with you all of the cideries out there that will welcome your pooch with open arms.
Be mindful that though all dogs are welcome, it's a good idea to keep your dog's well-being in mind before heading out to these dog-friendly cideries, as crowded social scenarios can be overwhelming for some pups. Otherwise, grab your leashes and let's get started!
Woodchuck Cider is responsible for helping to bring cider back to its glory in America with its approachable core ciders, like the Granny Smith and Amber. Did you know, though, how dog-friendly its ciderhouse is? If you haven't been to Woodchuck's Vermont location, then this summer you should be planning a cider-sipping road trip with your furry bestie. Take a tour of the cider trail and peak into the ciderhouse, where all the magic happens, all with your best friend right by your side. Bonus: Every Thursday from 4 p.m. to 6 p.m. is Pizza & Pints night! 1321 Exchange St. in Middlebury, Vermont; (802) 385-3656 
How many bars and restaurants do you know that host a happy hour just for the dogs? There aren't many, which makes Nine Pin Cider's tasting room even more of a gem. Don't forget to BYOWB (bring your own water bowl) so your pooch can stay just as hydrated as you during the hot summer days and nights. 929 Broadway, Albany, New York; (518) 449-9999.
Far From The Tree Cider posts some of the cutest puppy pictures on its Instagram, snapped right in its taproom. Puppies are always welcome there! Enjoy outdoor pop-up events, live music on the patio, or simply relax on a warm evening with your best friend by your side. 108 Jackson St., Salem, Massachusetts; (978) 224-2904
Dogs are always welcome at Arsenal Cider House's Lawrenceville, Pa. location in the outdoor garden. The weather is getting nice, so visit Arsenal Cider House to hang out and grab a drink of one of its unique ciders, including the Ramrod Rhubarb and Grierson's Ginger. 300 39th St., Pittsburgh, Pennsylvania; (412) 682-7699
A cidery that advocates for our furry friends is one that we should all be patronizing! Puppies are always celebrated at Threadbare Cider's North Side location. Grab a glass of off-dry Farmhouse Cider with your pup at this dog-friendly location. 1291 Spring Garden Ave., Pittsburgh, Pennsylvania; (412) 322-5100
What is your favorite dog-friendly cidery? Let us know in the comments below! Be sure to follow Cider Culture on Instagram and Facebook to get the latest news and updates in the cider industry.