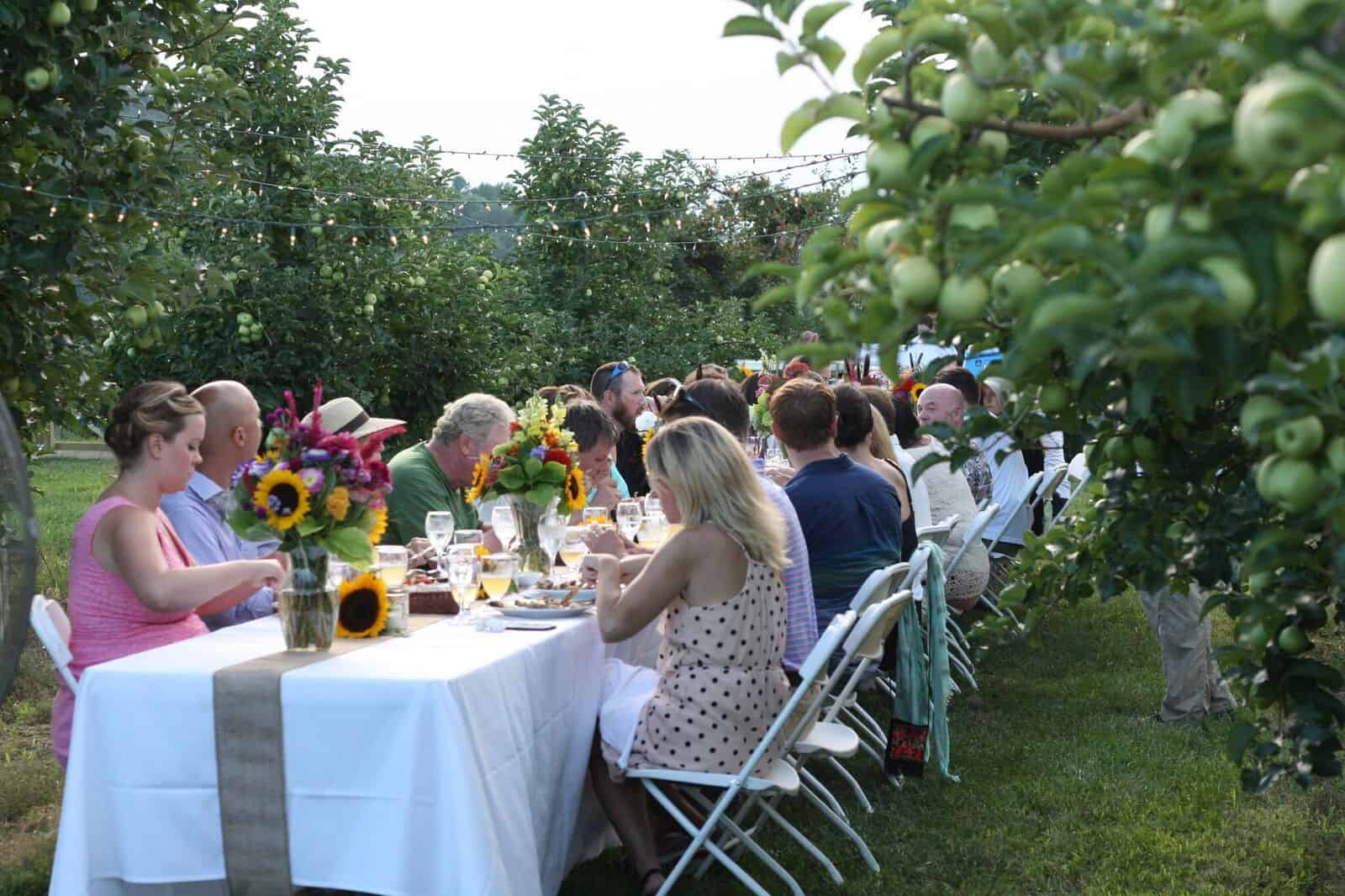 Enjoy fresh farm-to-table fare, phenomenal scenery and the debut of a brand-new cider at Frecon Farms' Table in the Orchard dinner event on September 24.
During this unforgettable eventing, guests will have the opportunity to meet the grower and cider maker during an night of cider and luxurious local cuisine amidst the pristine orchards of Frecon Farms. The menu will feature rustic fare with a refined touch and cider pairings with every course.
Find out more about how you can be a part this amazing event on The Town Dish!