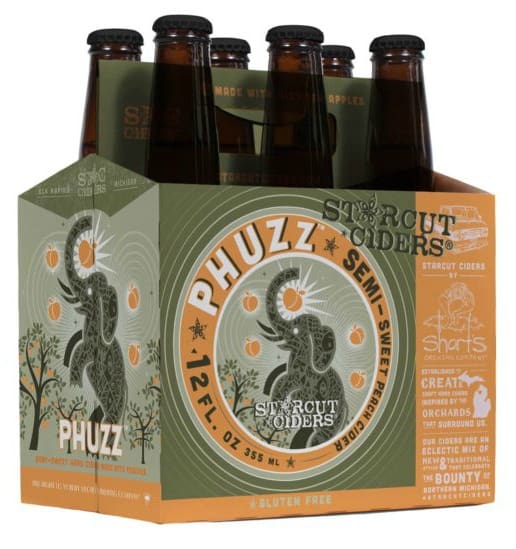 Elk Rapids, Michigan, based Short's Brewing Company's cider division, Starcut Ciders, announced the release of Phuzz, a 6.9% ABV semi-sweet cider fermented with Michigan apples and peaches. The cider is a brilliantly clear amber-straw color and has aromas of fresh apple and peach. Phuzz is mildly tart and subtly sweet with flavors of bold apple and pleasant lingering peach.
According to Starcut's head cider maker, Tony Hansen, "As another amazing Northern Michigan summer comes to an end, we're proud to capture the flavor of the peach harvest in Phuzz. I love the balance and complexity of blending apple and peach in this cider."
Phuzz will be distributed throughout Starcut's expanded Great Lakes area footprint and in Colorado soon after.