On a cold and windy November day at Philadelphia's Headhouse Farmers Market, Ben Wenk couldn't stop smiling. Wenk, a seventh-generation farmer at Three Springs Fruit Farm, had good reason to be happy. He was debuting Stark Cider, the first offering from Ploughman Farm Cider. Stark Cider is a blend of Esopus Spitzenburg and Stayman apples grown on his farm in Adams County, Pennsylvania.
Stark Cider has a white wine-like nose and, at 8.5% ABV, it is fermented to dryness. The color is light straw, and the cider drinks clean with a hint of grape and earthiness on the finish.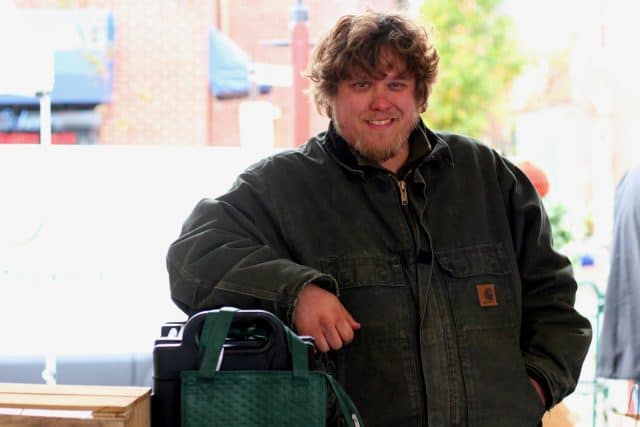 "I feel like a well-made cider is the best expression of an apple you can have," said Wenk. "And we're working toward putting Adams County on the map as the destination for cider drinkers here on the East Coast and in the country, really."
Wenk doesn't want to get too ahead of himself, though. He's going to start with what he knows best, and what he knows best are farmers' markets. In fact, Wenk has been a vendor at Headhouse Farmers Market since the day it opened in 2007.
Three Springs Fruit Farm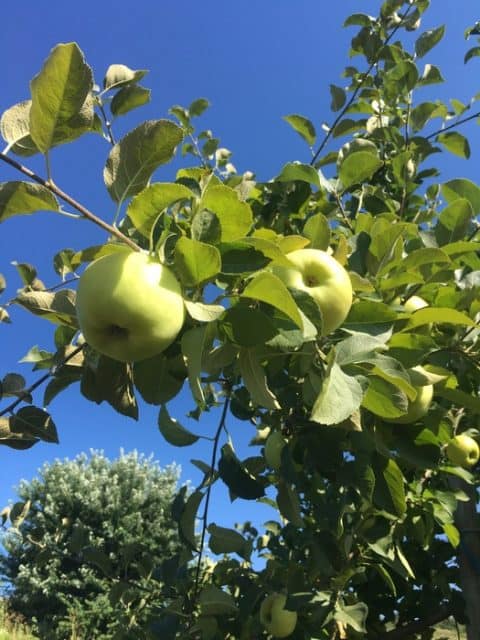 Located in the rolling hills and lush greenery of Adams County, Three Springs Fruit Farm has been in operation since 1901. The farm grows a variety of tree fruit, berries, tomatoes and vegetables and also sells products made with the produce.
Although he grew up on the farm, Wenk's career really began in 2006, when he graduated from the Penn State College of Agricultural Sciences with a degree in agroecology. Shortly after graduating, The Food Trust announced that it was looking for vendors for a new market in Headhouse Square. Wenk jumped on the opportunity.
"I found something I could sink my teeth into," Wenk said. "Something I could take responsibility for and make an important contribution to the farm."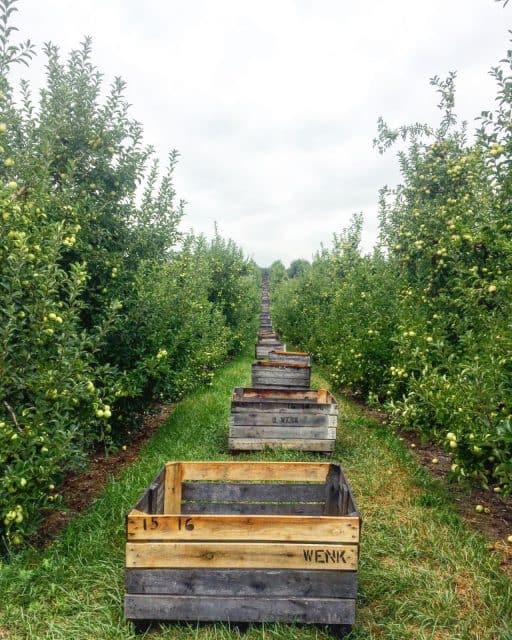 Within the first month of selling at Headhouse, the idea for Ploughman Cider was born. After either a particularly good day or a particularly bad one (Wenk couldn't remember) he went with his dad to get a pint at the nearby Dark Horse Pub (now Cavanaugh's).
At the time, Wenk was just getting into craft beer, so when he saw a tap handle he didn't recognize, he ordered a glass of it without thinking. It was Strongbow. He quickly realized that he had a cider in front of him and, as he drank it, he thought, "This is good. I could drink a couple of these."
Then he looked at his dad and said, "Well, we could make some of this."
Cider Experiments and Founding Ploughman Cider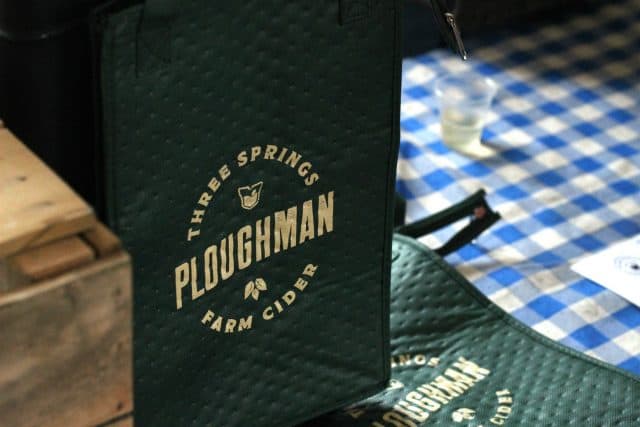 The first time Ben Wenk made cider, he went out and bought three used bourbon barrels. He took a very hands-off approach, adding sugar to the juice, pitching the yeast and leaving it to ferment in the back part of his barn. The first few batches were pretty crude, he admitted.
That's where the expertise of Edwin Winzeler, head cider maker at Ploughman Cider, comes into play. Wenk met Winzeler at a Penn State Extension course, and they quickly bonded over a love of fermentation and cider.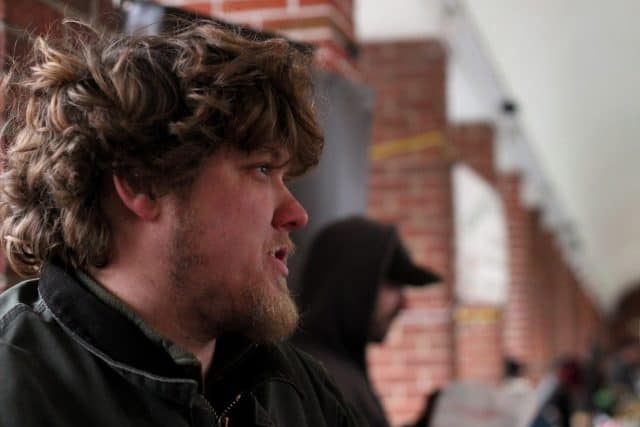 "We're very, very fortunate to have him making cider for us," said Wenk. "He has been doing it for a lot longer and with a lot more refinement than me."
With a seasoned cider maker secured, Wenk was determined to start Ploughman Cider with as little overhead and as little startup capital as possible. They arranged to have all their fruit custom pressed, and they ferment the juice using flex tanks made of food grade plastic on their farm.
What's Next for Ploughman Cider
Wenk plans on starting with a pretty low volume of cider, focusing on selling at farmers' markets and to select restaurants in the area. Stark will be the only offering for now, but Wenk has plans to expand Ploughman's selections soon.
"We're committed to fermenting all kinds of things," said Wenk. "We want to be on the cutting edge of showing people the full breadth of what cider can be."
Wenk has more than a few ideas, and he's open to making cider with hops, peaches, tart cherries, raspberries and even black currants.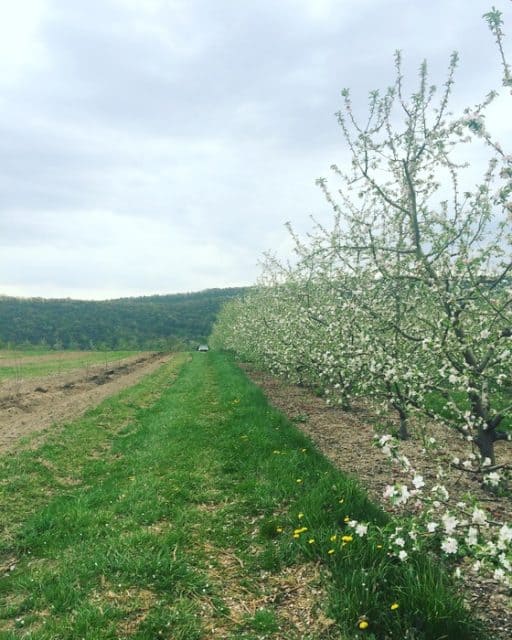 "It's all based on the environment and what our fruit gives us," explained Wenk. "The overall goal is to use what the environment gives us and, in a lot of ways, to use whatever benefits the farm."
He's committed to taking a farm-based approach to everything Ploughman Cider does. That means not committing to making the same thing twice.
"We have a lot of respect for traditional methods and traditional styles, and that's going to be at the heart of everything we do," said Wenk. "But at the same time, it's kind of a very American thing to experiment, too."
In addition to experimenting with fruit ciders, Wenk planted six acres of traditional European cider apples, like Dabinett and Michelin, and American cider apples, like Golden Russet and Albemarle Pippin. He hopes they will bear fruit in the next few years.
"We have a great community of craft cider makers here in Pennsylvania," said Wenk. "And we just want to showcase it for everybody."
Look for the first sales of Ploughman Cider at Headhouse Farmers Market on Sunday, December 4, and stay tuned for availability and updates on Ploughman's website and Facebook page.
Remaining photos: Kerry McKenzie