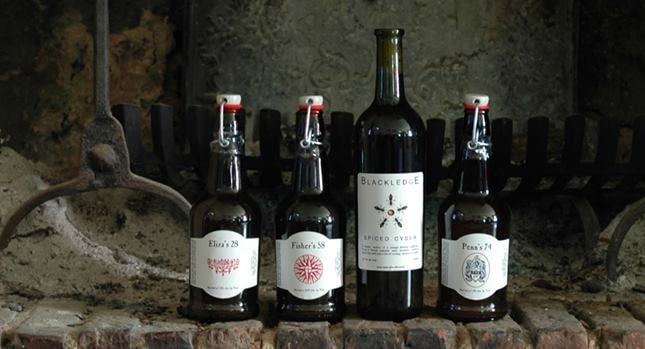 This holiday season, cider lovers can take a trip back in time with Blackledge Winery's historic cider collection.
Blackledge Winery has re-created three historic ciders using recipes from the past: Penn's 74, Eliza's 28 and Holt's 95 (which will be released in December). The ciders have been made using local ingredients and traditional methods, with no added sugars, chemicals or preservatives.
Penn's 74, a 7.4% ABV spiced cider, is based on William Penn's first wife Gulielma Penn's original 1674 recipe. Eliza's 28 (7.8% ABV) is created from Eliza Smith's 1728 apple brandy barrel-aged cider recipe. Holt's 95, an 11.5% ABV cider fermented with honey, was crafted using John Holt's 1795 cyser recipe.
All ciders can be purchased by visiting the Blackledge Winery website or calling the winery at (484) 226-8263.