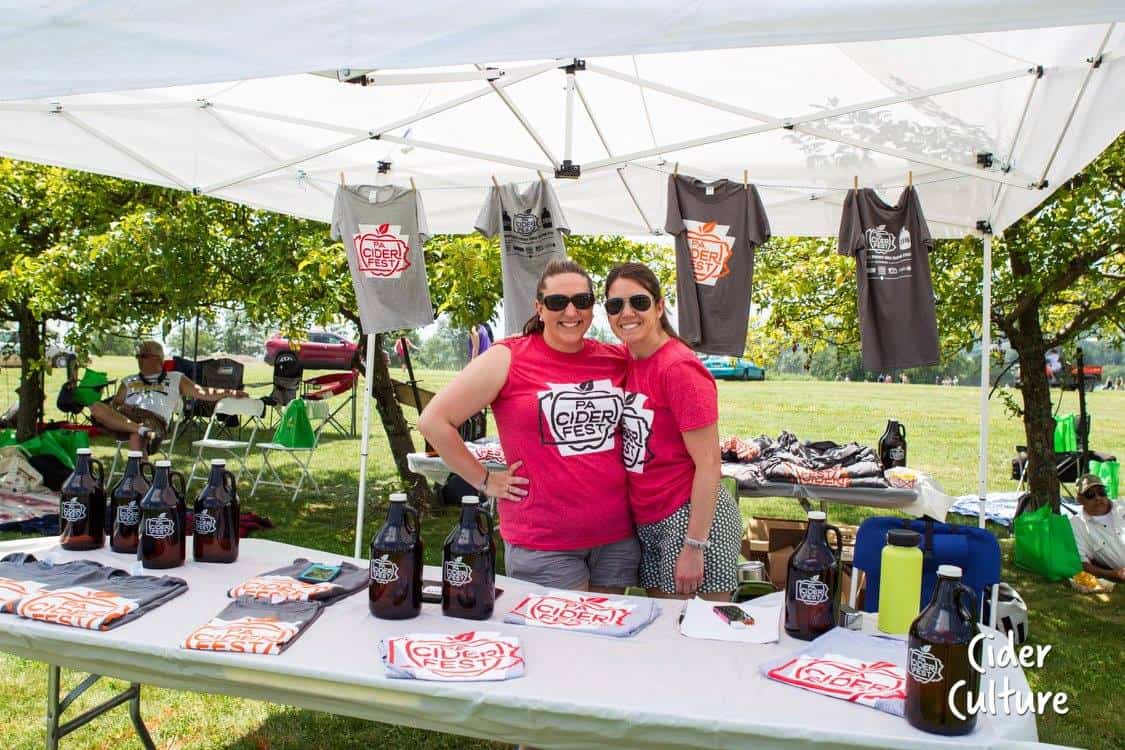 As an apple fanboy, I know that Pennsylvania is the fourth largest apple grower in the country, so it makes sense that there would be several ciders produced there, too.
My exposure to cider from Pennsylvania has been limited up until now, however. Not a lot of cider made in PA gets to us here in New England, so before my journey to PA Cider Fest, I was unaware that so many cider makers were producing such a range of delicious and unique ciders in the Keystone State. The inaugural PA Cider Fest was an amazing and enlightening opportunity to meet dozens of new cider friends and try the best ciders the state has to offer.
The Dinner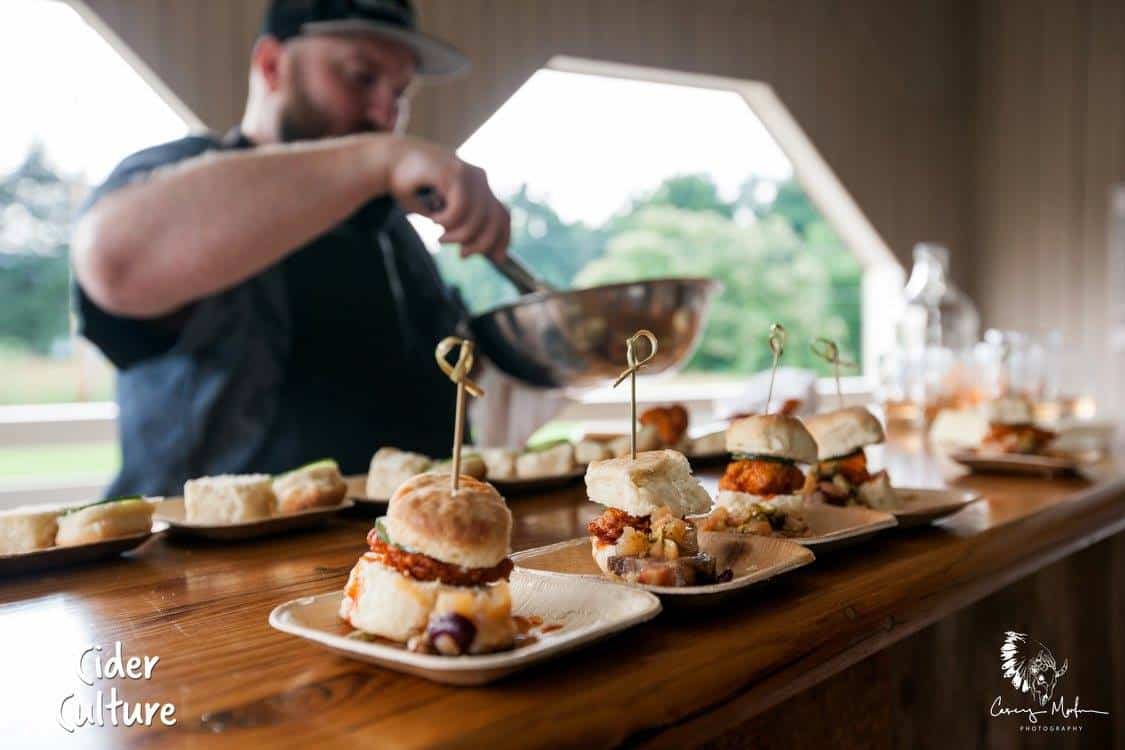 Our exposure to Pennsylvania cider and the Pennsylvania Cider Guild began on Friday night; we were lucky to attend the Meet The Cider Makers dinner at Beech Springs Farm in Orrtanna, which was a short ride from our hotel in the historic Gettysburg area. An idyllic sunset broke through the barn doors as we sipped some of Pennsylvania's finest ciders surrounded by friendly local cider makers, cheese makers and cider enthusiasts.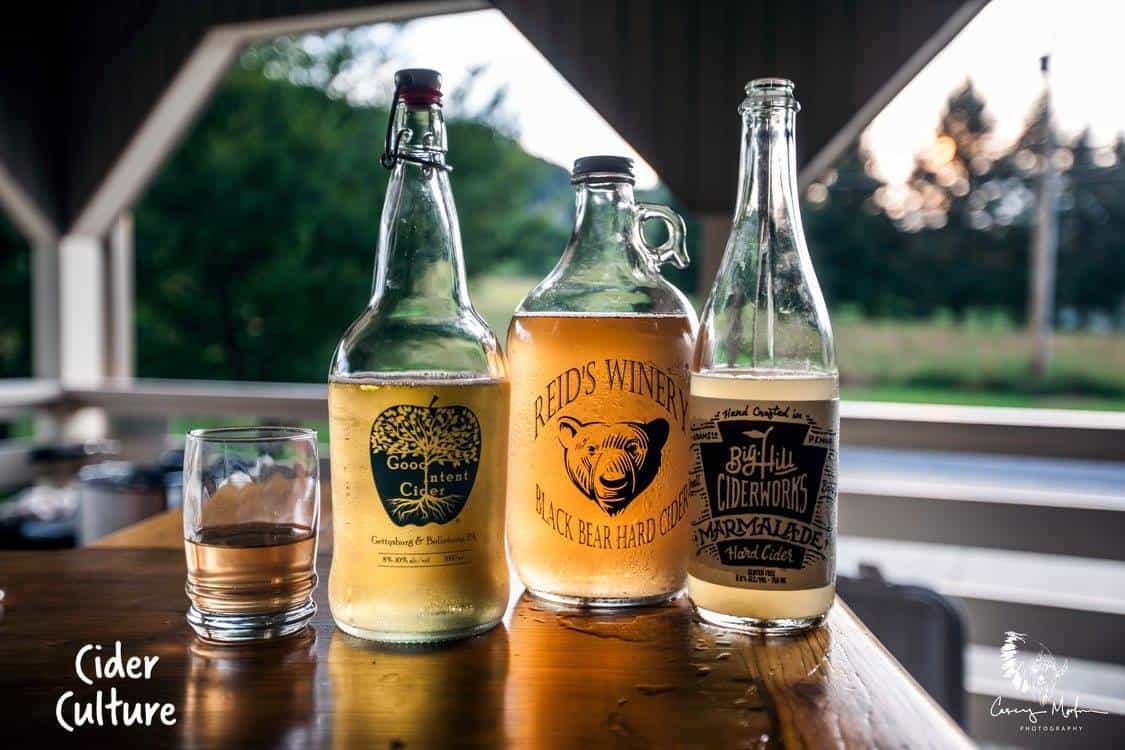 Upon arrival we were greeted with our first PA cider, a spritely, refreshing Big Hill Ciderworks Summer Scrumpy. Then we moved on to some appetizers and ciders: hot chicken biscuits prepared by Fidler & Co. Craft Kitchen served alongside the complex and tannic Hodge Podge from Good Intent Cider, pork belly and apples by Fidler & Co. Craft paired with Grizzly from Reid's Cider and an amazing selection of cheese from members of the Pennsylvania Cheese Guild paired with one of my new favorites, Marmalade from Big Hill Ciderworks.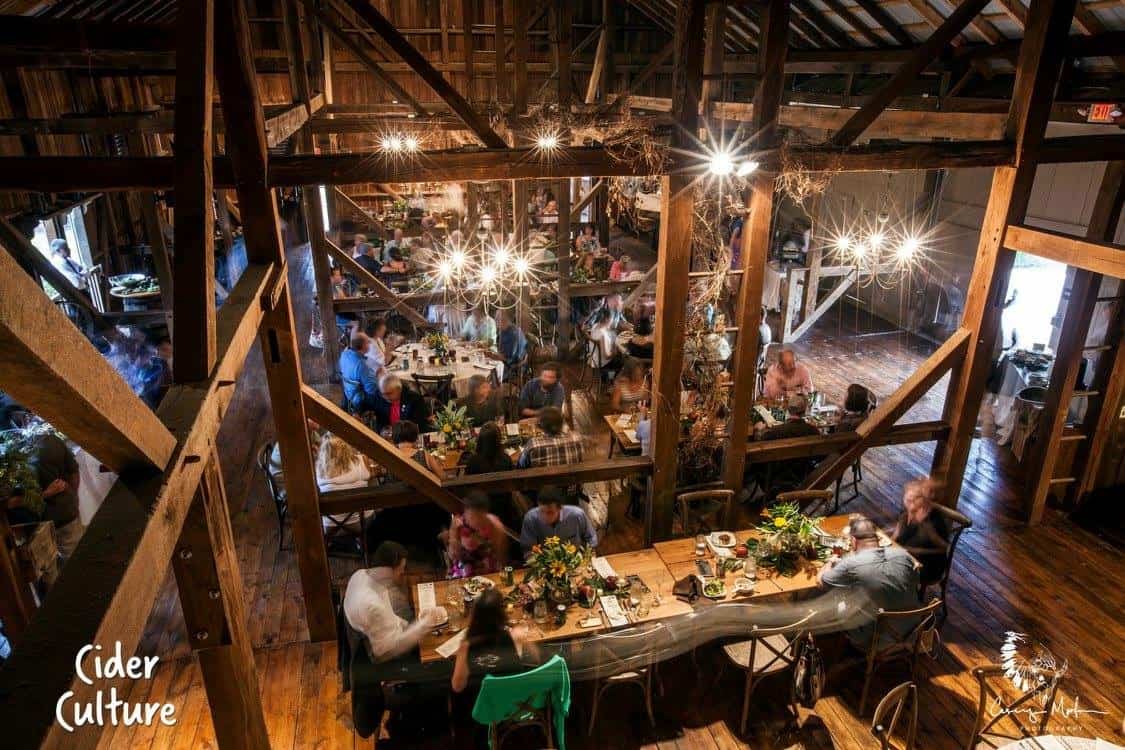 The multi-course dinner by Patty Armbrust & Company was served at stations, each with foods highlighting local agriculture and a fantastic cider pairing from Jack's Hard Cider. Dessert was a scrumptious orchard-inspired cider-braised apple and cider salted caramel panna cotta served with Ice Cider from Jack's. We shared a table and talked cider with a handful of cheese makers and the friendly guys from startup Bad Apple Ciderwerks. Looking at the Beech Springs Farm calendar, I see there are some upcoming farm-to-table dinners that all look delicious and even an Autumn Cider Supper in October.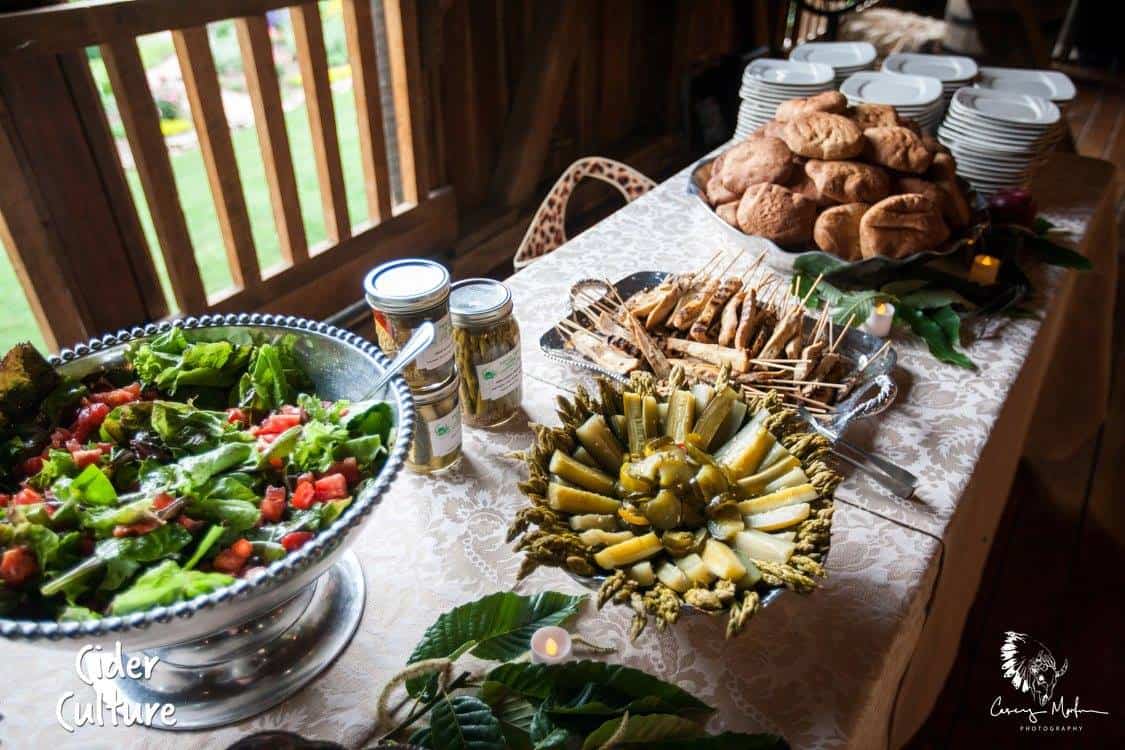 ---
The Festival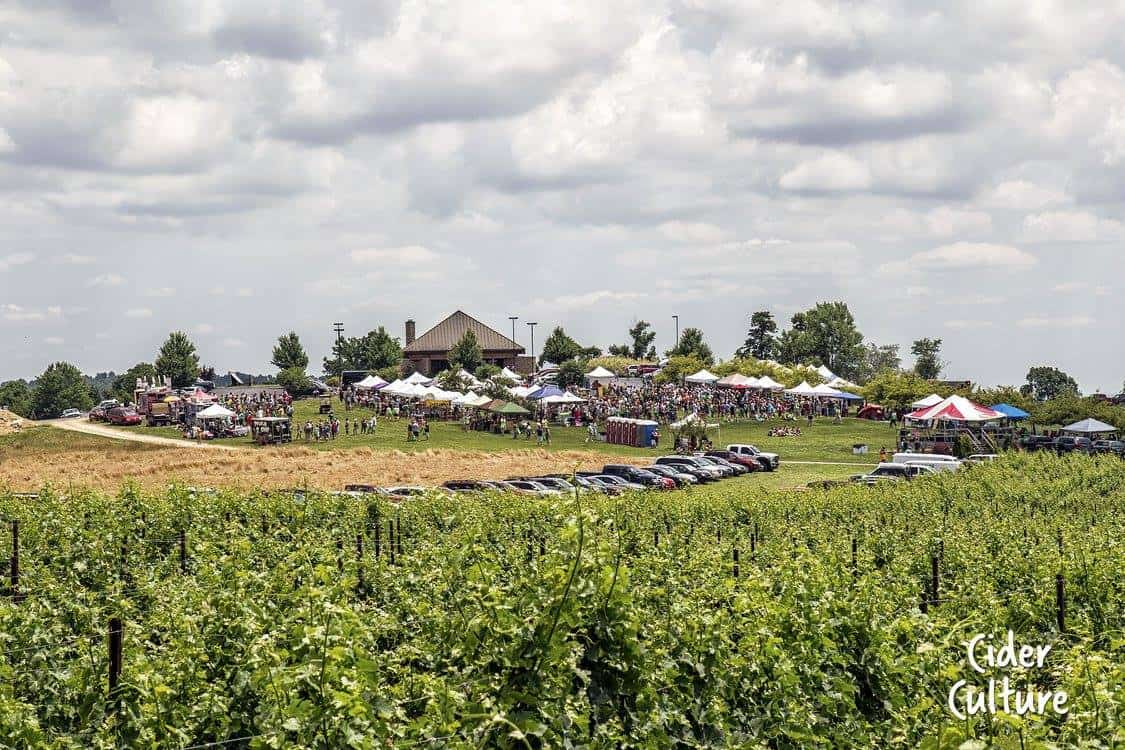 We headed to Hauser Estate, home of Jack's Hard Cider, for the fest on Saturday afternoon, after a morning spent touring some of the historical sites around Gettysburg. The setting was inspirational: a beautiful modern winery perched atop a gentle hill overlooking the scenic valley of vineyards and orchards, dozens of tents lined up with cider makers eager to share their ciders, alongside cheese makers, food trucks and crafters.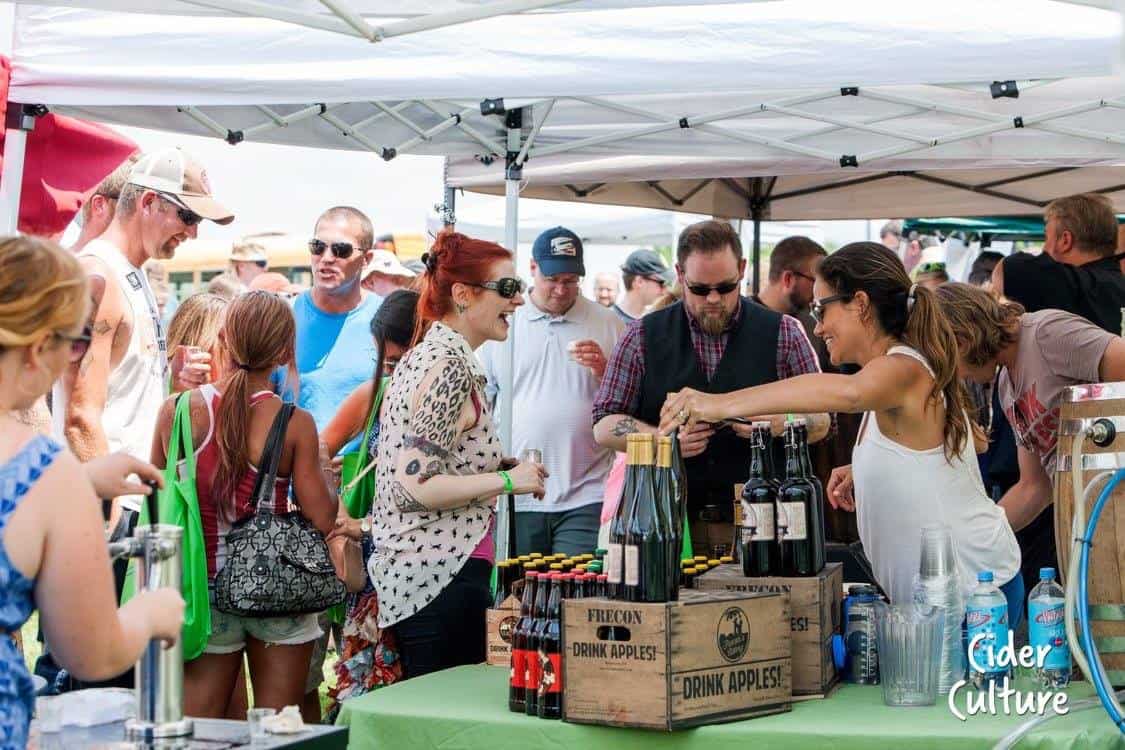 I lost count at 60 ciders. There were a lot to try and all of them were delicious! Some ciders that stood out for me were Arsenal Cider House's well-balanced Dry Grierson's Ginger Apple Cider; Big Hill Ciderworks' Kriek, Marmalade and Barrel Aged (and I got as many bottles as I could to bring home!); Commonwealth Cider's refreshing sipper with a nice kick, Gregarious Ginger; Frecon's Cidery Farmhouse Sour, a must-try for sour beer fanatics; and Kurant's Theorem #1 with coriander and orange peel.
Many unique ciders were also on offer, including Presidential Peanut Butter from The Vineyard at Hershey, the funky pineapple Tepache from Wyndridge Farm and Spring Gate Vineyards' cocktail-inspired Margarita Cider.
After a long afternoon of cider sipping we went back to the hotel for a bit before venturing to Reid's Cider House for some Sweet Scarlett black currant cider and an outdoor live acoustic set from Ben Wenk.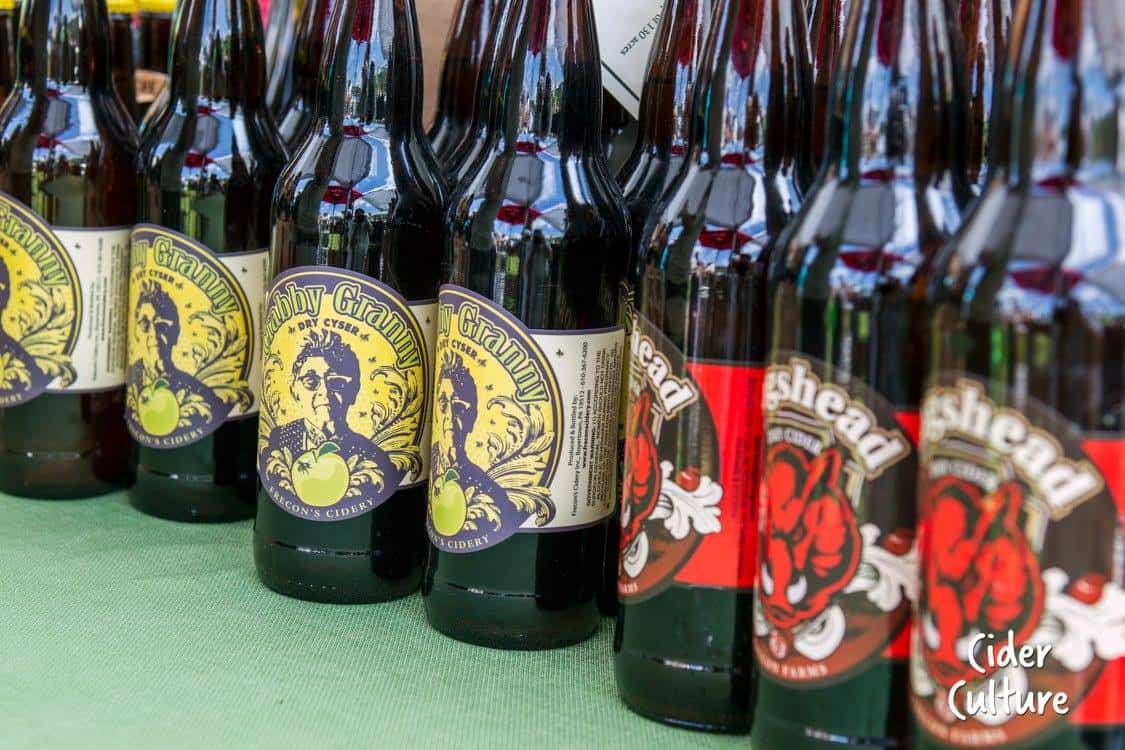 We were on the road Sunday morning with a long ride ahead of us, stopping for a quick snack at Tröegs, where we tried the brewery's delicious Scratch Series Apple Saison made with Winchester and Fuji apple juice from Big Hill Ciderworks. It's definitely worth checking out. The tart, sweet apples complement the dry distinct saison spices in this beer.
We have been to many cider festivals around the United States, some well established and long running and others still in their early stages. The PA Cider Fest stands out as one of our favorite events to date with an incredible diversity of ciders and well-paired cheese makers, craft vendors and food trucks set on a beautiful estate vineyard. We were happy to have been able to attend this one and look forward to being back every year!