Whoever developed the kegerator was a genius. And Snuggies—why would you not want sleeves on your blanket? The creation of the camera phone changed our society forever. And don't even get me started on macaroni and cheese.
All this to say: great things are born when two items come together to make one. With so many awesome blended products out there, it's no surprise that hard cider also has its own blended product: graf. So what is it, exactly? Sometimes spelled "graff," this lesser-known drink brings together cider and beer.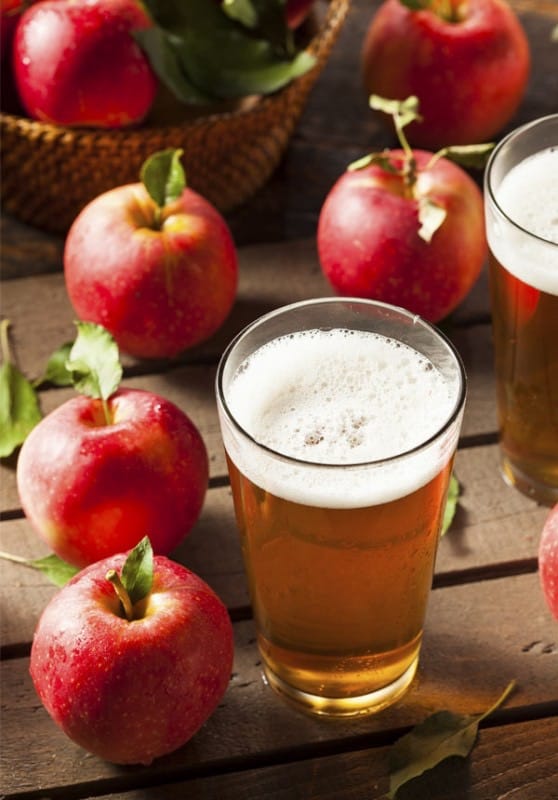 Graf's history is not as extensive as you might think. The modern version of this beverage made its debut in the Stephen King series The Dark Tower. The only specifics of this apple-based beverage divulged in the novel is that it's the result of fusing apples and malt into a drink. There's no telling if what we now know as graf is derived from the novels or if its evolution was by pure coincidence.
A simple way of developing graf is simply mixing apple juice with beer wort and then fermenting it with ale yeast. Defined as a fruit beer or apple-based beer, which dates back to around 7,000 B.C., graf has a generally loose set of parameters. This leads to a wide variety of interpretations by cider makers and brewers alike, pushing the envelope of what this hybrid can be.
For example, graf that's mostly apple juice with only a small batch of lightly hopped ale wort makes for a drink that is more cider-centric. Malt styles, yeast strains and additional spices and herbs can be added for more complexity and depth.
Revelation Craft Brewing Company, in Rehoboth Beach, Del., created its own version, Puffa Puffa Graf Cider.
Described as a "beer cider hybrid," Revelation made its graf 100% gluten-free. At 5.3% ABV, this graf is described as having amazing apple aromas and flavors in the brewery's cider-forward approach to the style.
On a recent trip to Rehoboth, I had the pleasure of trying Puffa Puffa, and the flavor was very distinct. With a definitive apple undertone, it had a strong beer influence. It is an unexpected, surprisingly delicious taste resembling an unfiltered cider.
With no strict guidelines, the playing field for graf is wide open and is still being defined, which leaves the level of creativity in the hands of the cider maker.
Have you ever tried graf? Have you ever attempted to make it? Tell us your thoughts in the conversation below!