Graft Cider is best known for its gose and dry-hopped sour ciders, storybook-like can design, and a never-ending quest to outdo itself. It's also one of the very first cideries to successfully bridge the gap between American cider drinkers and sour beer enthusiasts.
And now, Graft Cider has teamed up with Whole Foods Market in NYC to create a collaboration cider: Hearth & Home. This fall cherry gose cider features cinnamon, hibiscus, cloves and sea salt.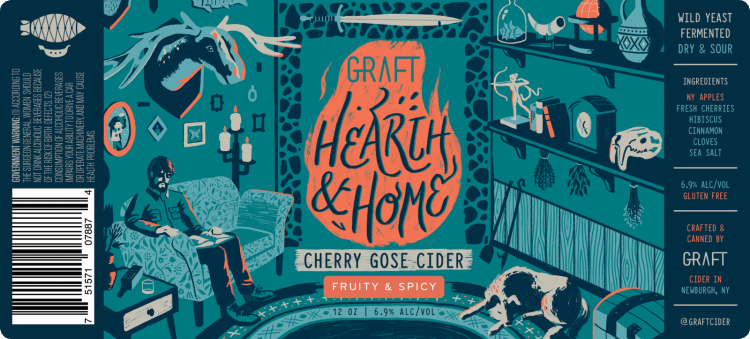 While Whole Foods locations in Manhattan have always carried Graft Cider, Whole Foods decided to take the relationship one step further when it approached Graft Cider for this collaboration. Whole Foods' team toured Graft's facility for a close-up look at its production, and the brainstorming took off from there.
Hearth & Home is fermented with 1,000 lbs. of fresh cherries from Graft's longtime friend and farm in Pa., Brown's Orchard. The cherries were all seconds and thirds, meaning they weren't aesthetically beautiful enough to sell at the farm stand, but were perfectly ripe for cider and ready to be saved from the waste stream.
Graft fermented the cherries twice with its cider to capture all of the flavors. Hibiscus flowers and ground cinnamon, cloves and sea salt were then added. Salt is used in this gose cider, just like in gose beer, to brighten up all of the fun fall flavors.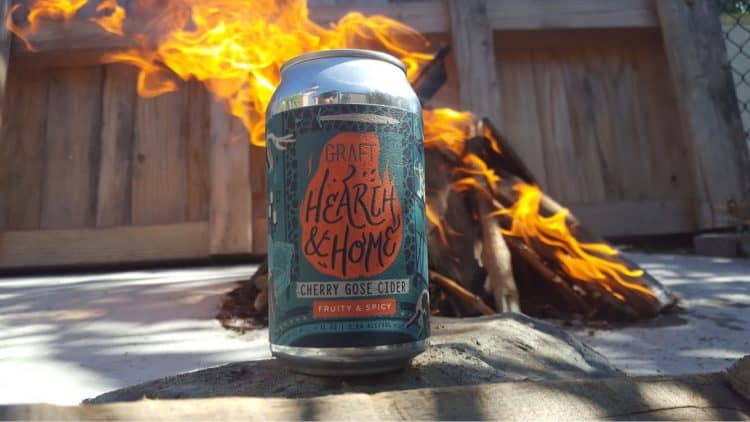 "This collaboration has pushed us to really think about how we could utilize ingredients that would otherwise be discarded," Graft Cider owner Kyle Sherrer said of the process.
Pick up a few cans of Hearth & Home and try this dry, tart cider for yourself! You'll taste the bright and earthy flavors from the cherry accentuated by the sea salt and hibiscus flowers. Spiced up with cinnamon and cloves, this cider is perfect for the cooler weather.
Hearth & Home is available in NYC Whole Foods locations as well as a few Whole Foods locations in the Hudson Valley: Upper West Side, Columbus Circle, Chelsea, Union Square, Tribeca, Bowery, Bryant Park, Midtown East, Upper West Side, Brooklyn, Williamsburg, Harlem, Lake Grove, Jericho, Manhasset, Albany, Port Chester, White Plains and Yonkers.
Find Graft Cider at 218 Ann St. in Newburgh, New York; phone: 410-967-1926.