Who Needs Candy When You Can Have Haunted Cider?
Even if you're still in touch with your inner kid, you've probably realized by now that most candy is hardly worth the toothache (except for a certain peanut butter chocolate confection which shall remain nameless—that one can stay). This Halloween, replace those saccharine sweets with a grown-up treat instead: haunted cider! Okay, so these ciders aren't actually plagued by the ghostly spirit of a 19th century orchardist, but they sure do capture the spooky vibes that we hope we never grow out of enjoying:
The genuinely creepy and awesome can art on Original Sin's Black Widow has somehow managed to make wild blackberries seem like the scariest fruit. New York apples blend with dark, sweet berries plucked from summertime brambles to create a tart, complex cider. It pours a vampiric sanguine, reminiscent of red wine and the lipstick kiss of a femme fatale.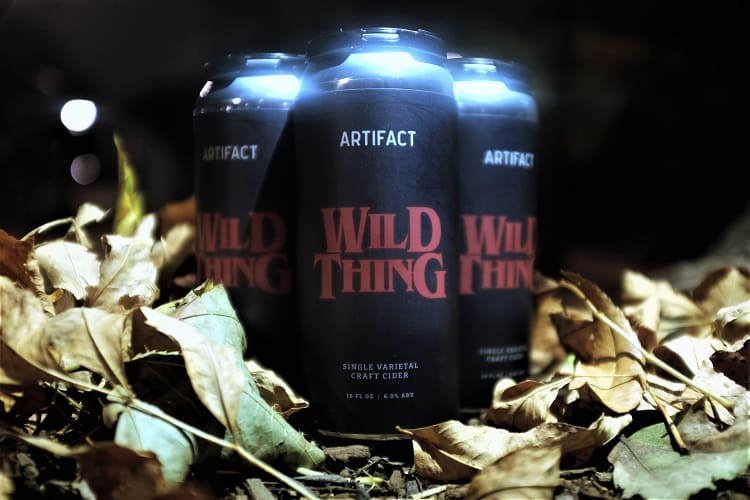 The cold winds of late October often feel like they're stirring up wild things in the night. Elongated shadows in moonlight, crunchy leaves underfoot, porch doors creaking on their hinges … even the banality of a walk around the block can be downright creepy (in a fun kind of way) this time of year. Artifact's newly released Wild Thing cider uses clever design and font choices to portray both the eeriness and the deliciousness of the post-harvest season. This single varietal cider is Artifact's first cider released from the 2017 harvest. It's cool-fermented from 100% McIntosh apples, resulting in a crisp, tart and aromatic beverage that's scary good.
Just look at this bottle—it's definitely haunted, right? Like a zombie awoken from the sleep of death, this cider makes freshly spent tequila barrels live again. To summon Delawaken, Wildcraft starts with a base of its Wild Rose cider (made with just-picked rosebuds), then adds some raspberries, ferments it in the aforementioned barrels and then, just when you thought you were safe—BAM!—in go smoked dried chili peppers. This crimson beauty would be perfect for a Day of the Dead party or whenever you need to awaken your senses.
Think cherries are all sweet and innocent? Even this most cheerful of fruits has a dark side, as evidenced in Argus Cider's new Cherry Vin fruit wine. The fermentation wizards at Argus have transformed the blushing fruit into a dry, tannic vixen, pouring blood red in a glass and dancing seductively across the palate.
Bonus: a Haunted Cider Cocktail from Gumption Cider
Time to break out the dry ice! This Halloween cocktail from Gumption combines cider, blackberry juice and a nip of vodka for a juicy, boozy concoction. And why not? Something's got to ease that chill running down your spine.