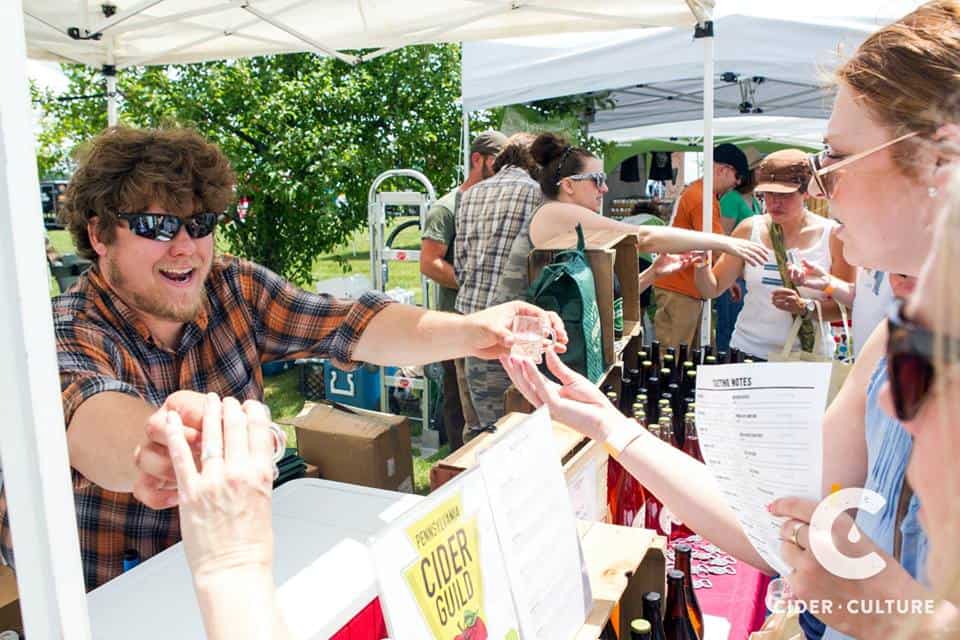 On June 24, Hauser Estate Winery, home to Jack's Hard Cider, welcomed more than 1,440 guests—including over 1,300 ticket holders, more than 22 cidermakers, artisan vendors, staff and others—to the lovely, picturesque grounds.
"It's our pleasure to host this important industry event on our property that has grown and celebrated apples through generations in my family," stated Jonathan Patrono, president of Jack's Hard Cider. "We welcome statewide cidermakers and passionate cider enthusiasts to our orchard and vineyard each year to celebrate cider in the heart of apple country."
Sponsor and organizer Cider Culture is always proud to have a platform for industry professionals to share news, tips, interviews, pairings, recipes, events and other cider information. Cider Culture's owner, Mary Bigham, grew up in Gettysburg and is passionate about helping people discover the greater Gettysburg area for something other than the Battlefield. It's her goal for residents of the state, and the rest of the country, to experience the magic of the products and the people working in the heart of Pennsylvania's fruit belt.
In addition to the cider festival, the weekend also offered a special, invite-only Meet the Cidermakers Dinner on June 23 at Hauser Estate Winery. Photos from this unforgettable evening can be viewed online.
New to the festival this year was the People's Choice Awards. Presented by sponsor PA Preferred, attendees were able to text in votes for their favorite cider and cheese of the day. Next year, categories will include best hopped cider, fruit cider and more! In the meantime, take a peek at the cideries and cheese vendors who were the guests' favorites:
People's Choice Cidermaker