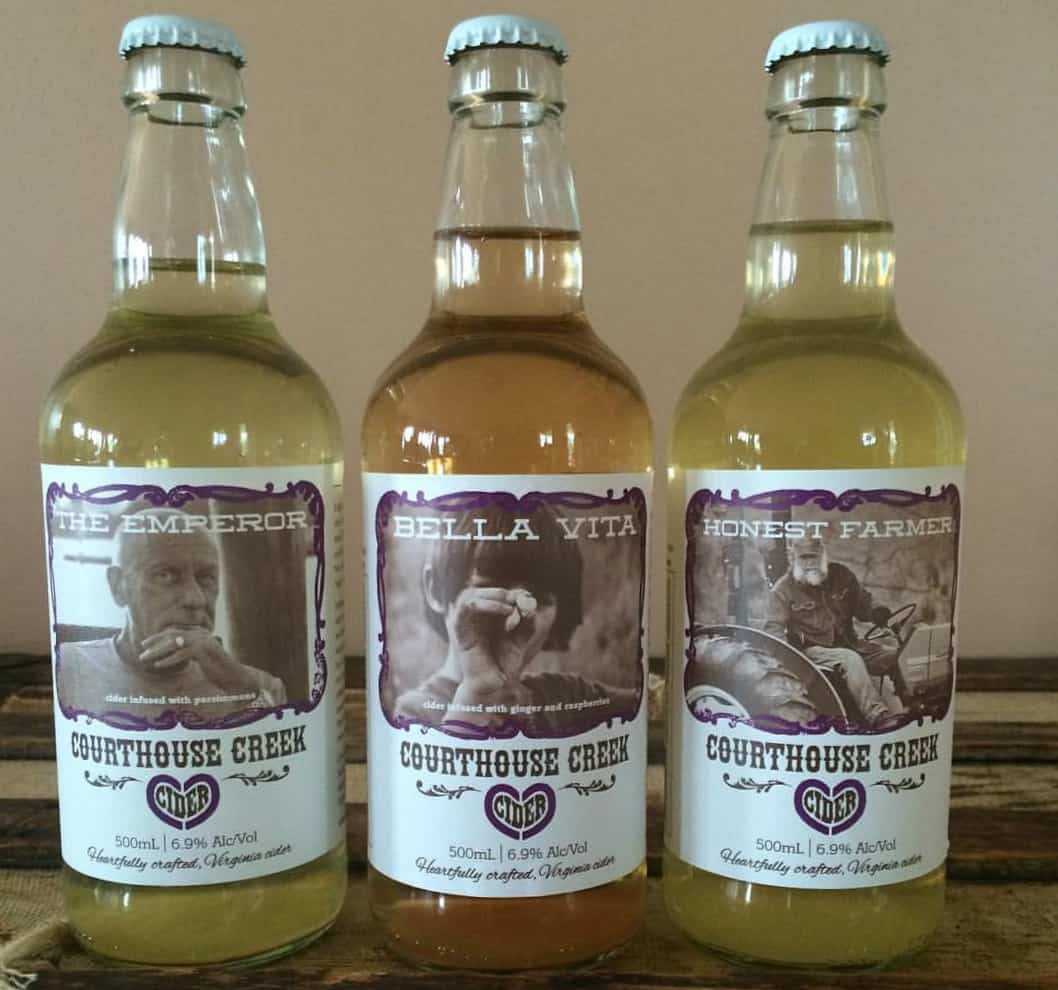 A new Virginia cidery has hit the scene—Courthouse Creek Cider. Situated in Maidens, the Richmond-area cidery is an appointment-only cider house with a wide array of ciders and plenty of appeal.
Courthouse Creek currently offers the seven-apple blend Honest Farmer; ginger and raspberry-infused Bella Vista; and The Emperor, a sparkling, dry cider. Additionally, the cidery's seasonal peach-infused Endless Summer is perfect for summer sipping.
Although Courthouse Creek has an orchard attached to the cider house, the trees are still young and not yet bearing fruit, so the cidery is bringing in apples from areas throughout Virginia for the time being.
Book an appointment to visit Courthouse Creek Cider, join the Cider Club and find out where to locate Courthouse Creek Cider near you!
Find Courthouse Creek Cider at 1581 Maidens Rd. in Maidens, Virginia; phone: (804) 543-3157.