Vermont is well respected for its beer scene, with some of the best breweries in the world located in the Green Mountain state (a few that quickly come to mind are Hill Farmstead, Lawson's Finest Liquids and The Alchemist). Vermont is also home to one of the oldest, largest and best known cider makers in the country, Woodchuck Cider, and many smaller, newer cider makers are blazing trails in Vermont with their diverse and delicious ciders. A long weekend in Vermont is a great opportunity to try what the state has to offer to a traveling cider fanatic.
Accommodations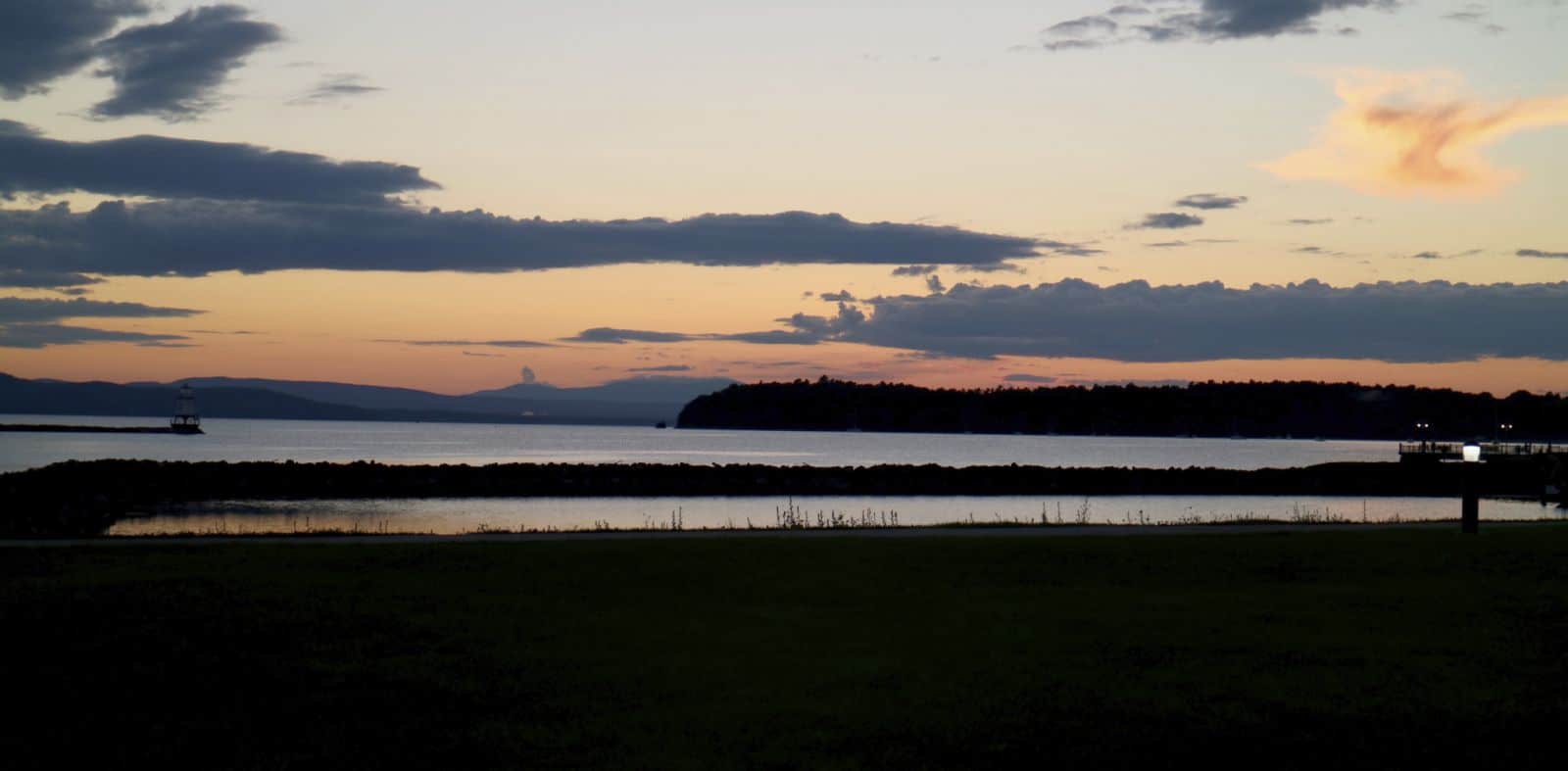 For this outing we decided to stay in Burlington at the Courtyard Burlington Harbor (25 Cherry St., Burlington, 802-864-4700). The hotel has a beautiful view of Lake Champlain that is sure to inspire you to wake up for the sunrise.
Next door is the Hotel Vermont (41 Cherry St., Burlington, 855-650-0080), a trendy upscale boutique hotel that has its own Beer Concierge and two restaurants that are well known for their top-notch cuisine as well as their cider and beer selections. if you visit in February, be sure to check out the outdoor Ice Bar!
Burlington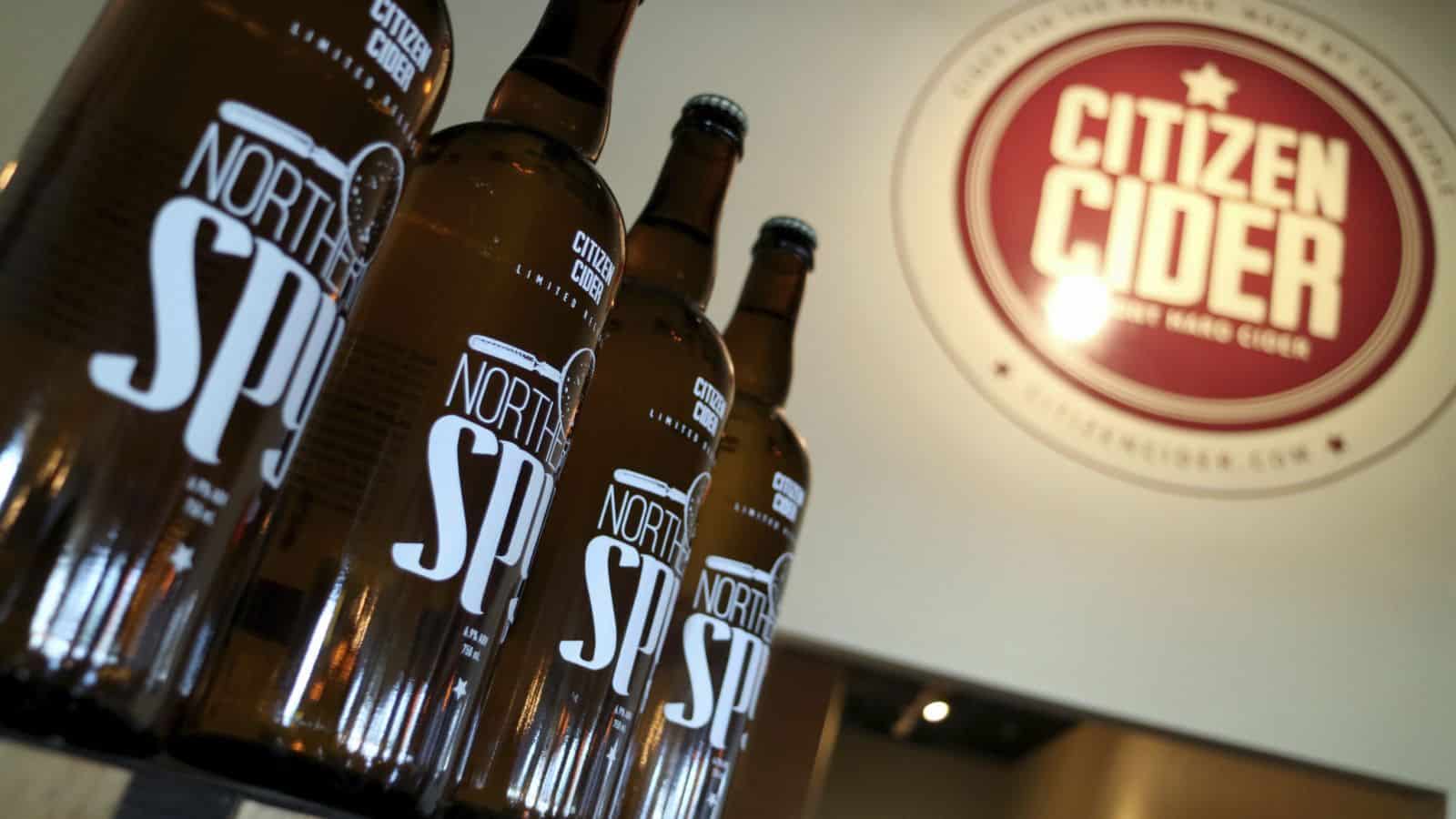 The most important stop in town is definitely Citizen Cider, which boasts 10 draft lines, a large cider cocktail menu and a solid lineup of delicious bar food that goes perfectly with all the cider you will be drinking here. If you think you have tried all the ciders on offer, be sure to check out the bottle list. Citizen Cider always has a huge selection of hard-to-find smaller batch seasonal and cellar ciders in bottles. 316 Pine St., Burlington, (802) 497-1987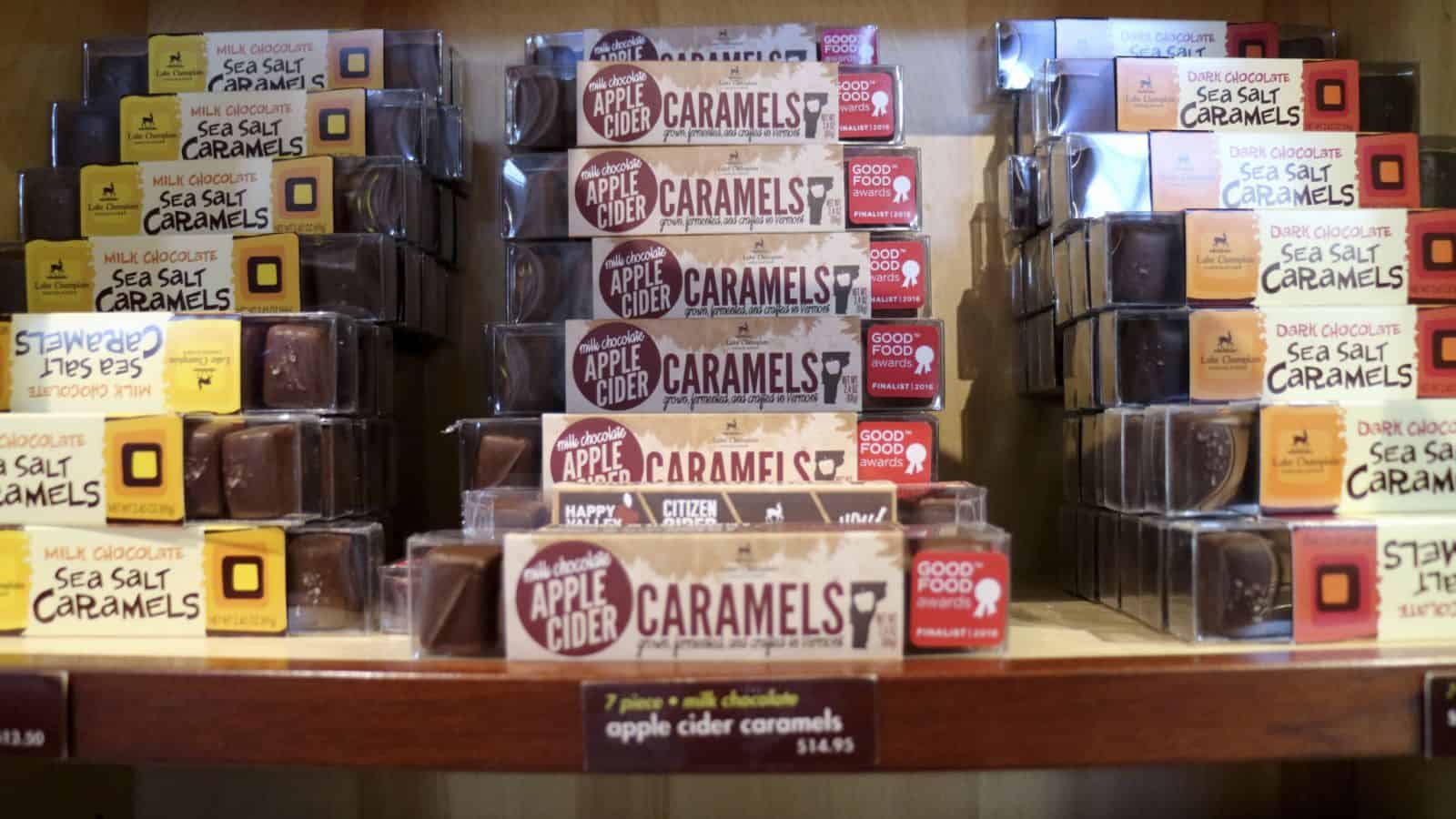 The foodie-tourist in you may want to check out nearby Lake Champlain Chocolates for a quick chocolate factory tour and free samples and to pick up some of the Citizen Cider collaboration caramels they sell! If you like your cider in candy form, this is your chance to indulge. 750 Pine St., Burlington, (800) 465-5909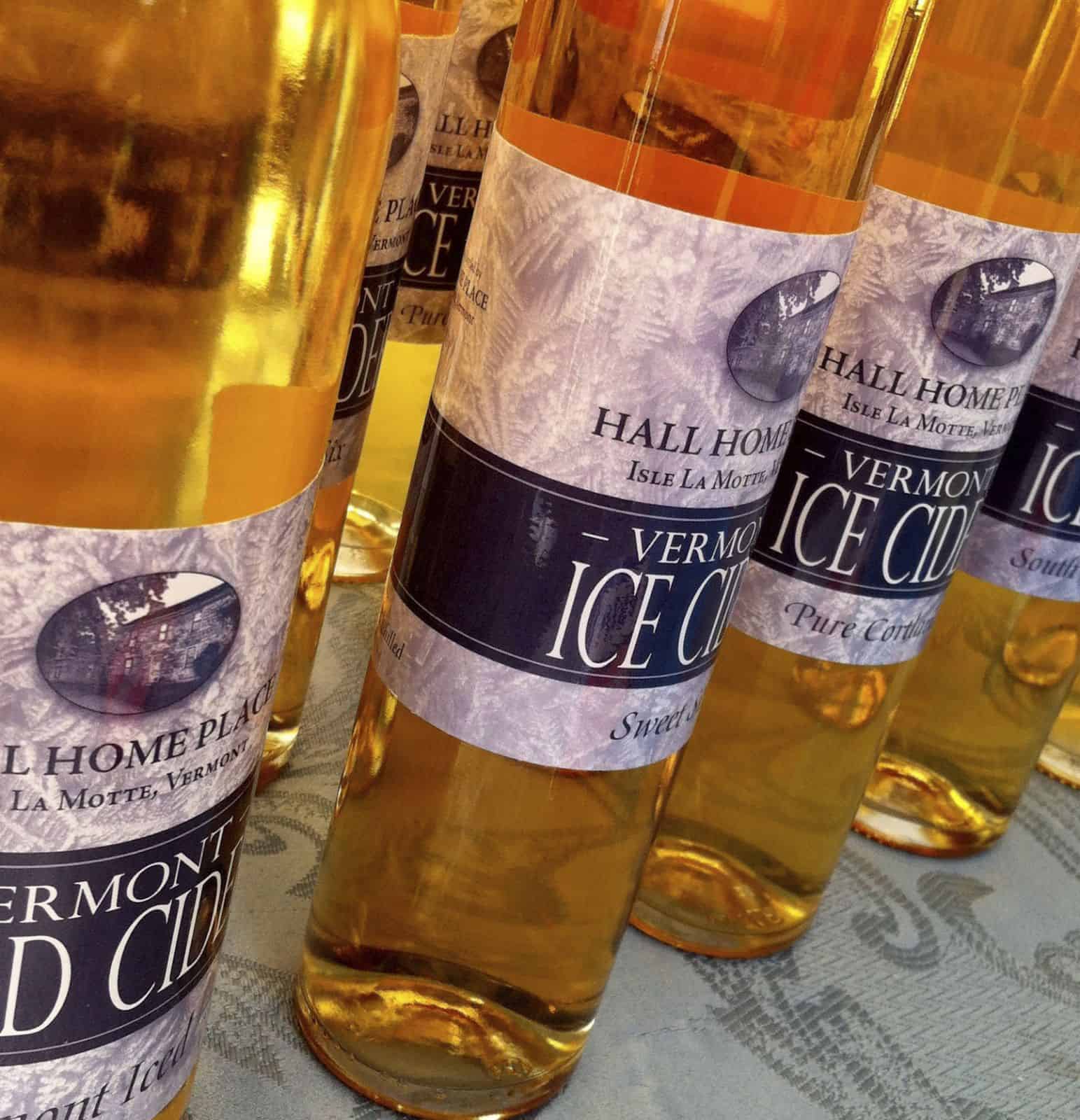 Another great cider opportunity was sampling cider from local favorites Windfall Orchards, Hall Home Place and Eden Specialty Ciders along with fresh local foods at the Burlington Farmers' Market, found at City Hall Park and St. Paul Street on Saturdays in the warmer months.
Cider Shopping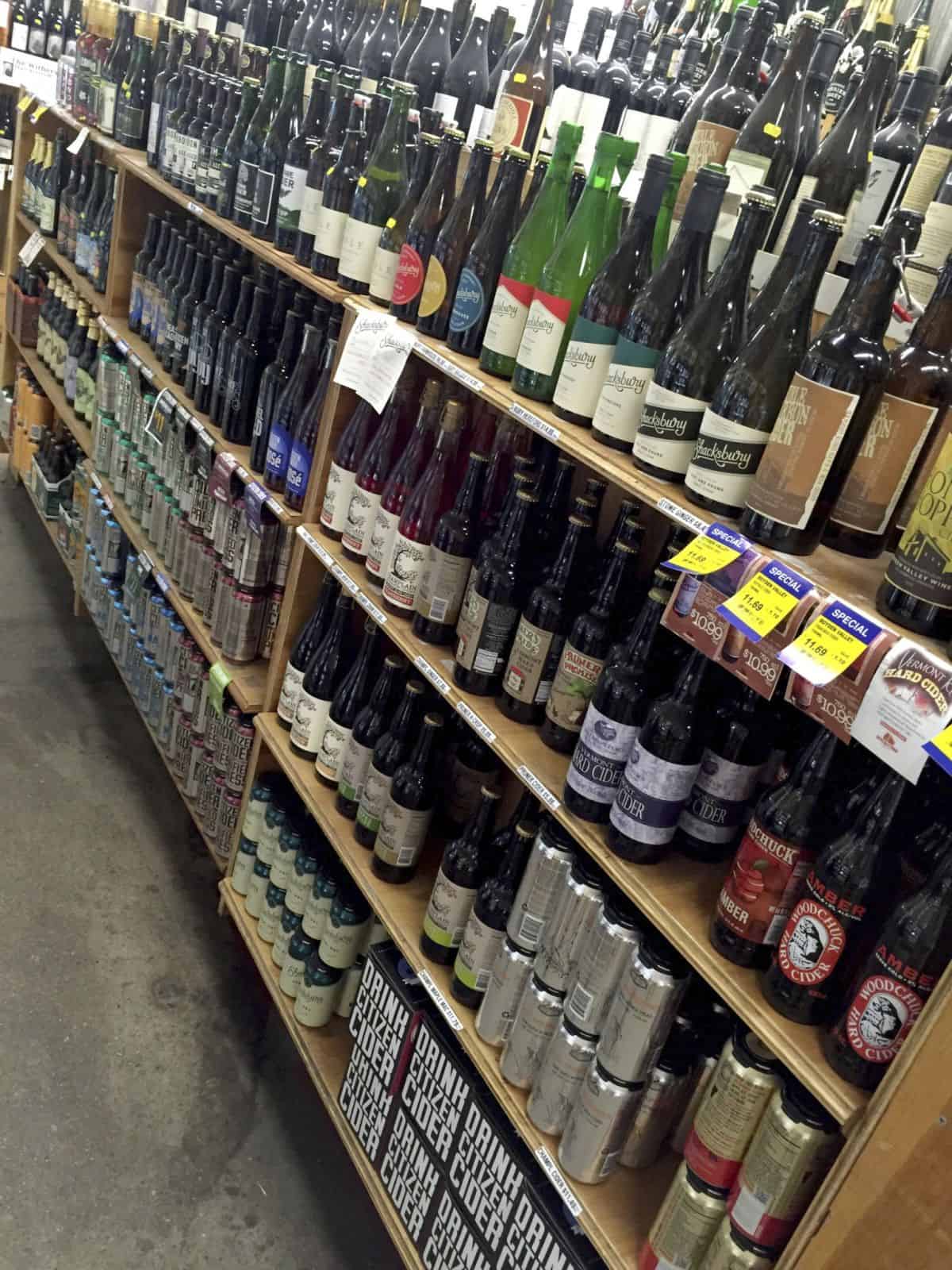 If you are looking for some cider bottles to bring home, a few options in or near Burlington are worth checking out.
City Market/Onion River Co-op (82 South Winooski Ave., Burlington, 802-861-9700) has a friendly local organic market feel with a small but well-curated cider, mead, beer and wine section; a focus on the local flavors; and groceries to prepare a picnic for your days cider hunting and hiking.
Just a short ride to Beverage Warehouse (1 East St., Winooski, 802-655-2620) yields a tremendous collection of ciders, and the beer options are hard to beat anywhere in the states.
Another worthwhile ride is Cheese & Wine Traders (1186 Williston Rd., South Burlington, 802-863-0143), a fabulous stop if you are headed out for the day and want some cheese and cider for your journey.
Dining in Burlington
The options for dining in town are endless. Every block seems to have a few restaurants, and none have ever let me down.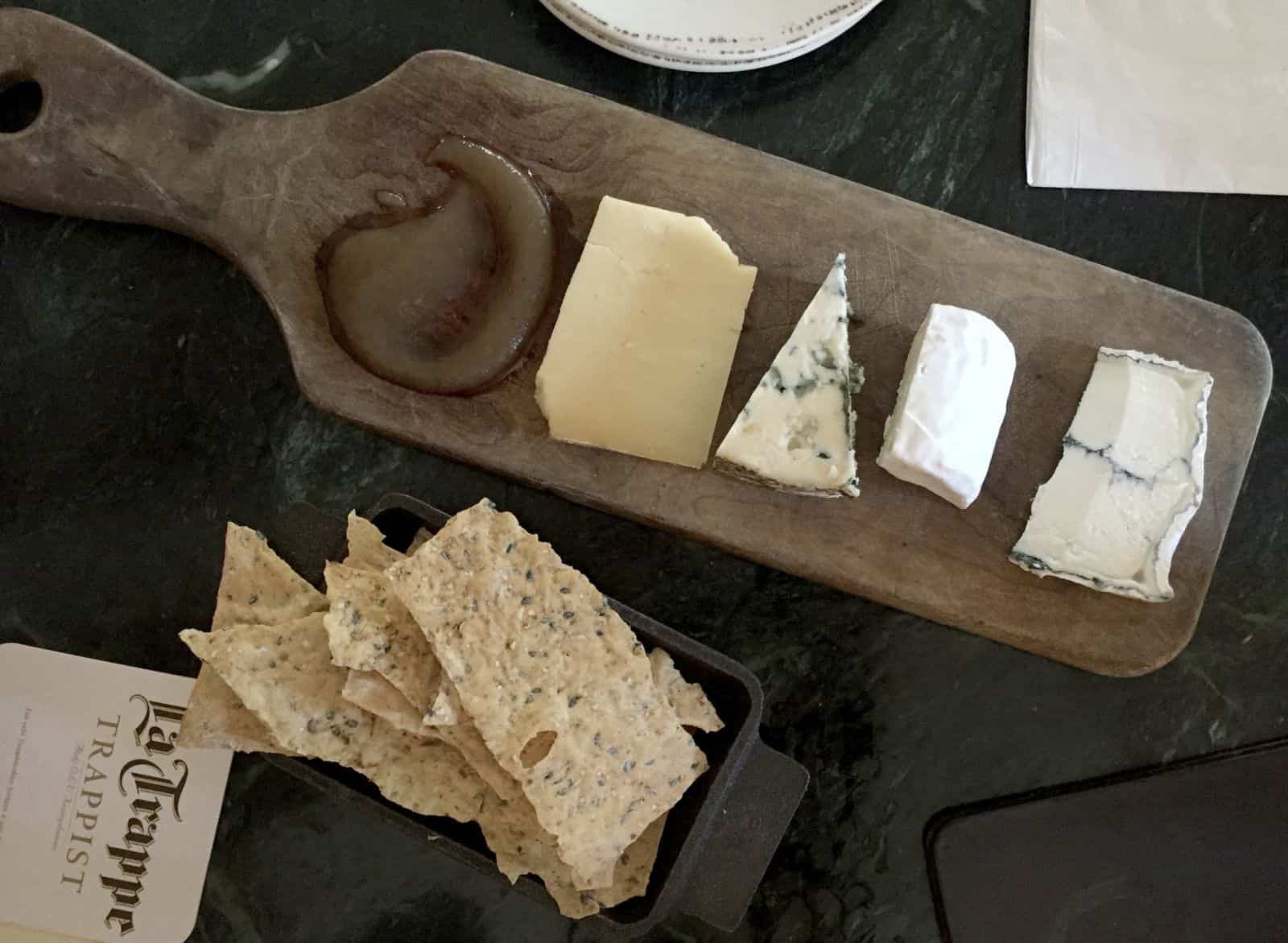 Topping my list is The Farmhouse Tap & Grill (160 Bank St., Burlington, 802-859-0888). The menu pleases all, and the cider and beer selection is one of the best we have seen in our travels. A great start here are the well-curated cheese boards, delicious salads and burgers, all perfectly accompanied by some of Vermont's best ciders.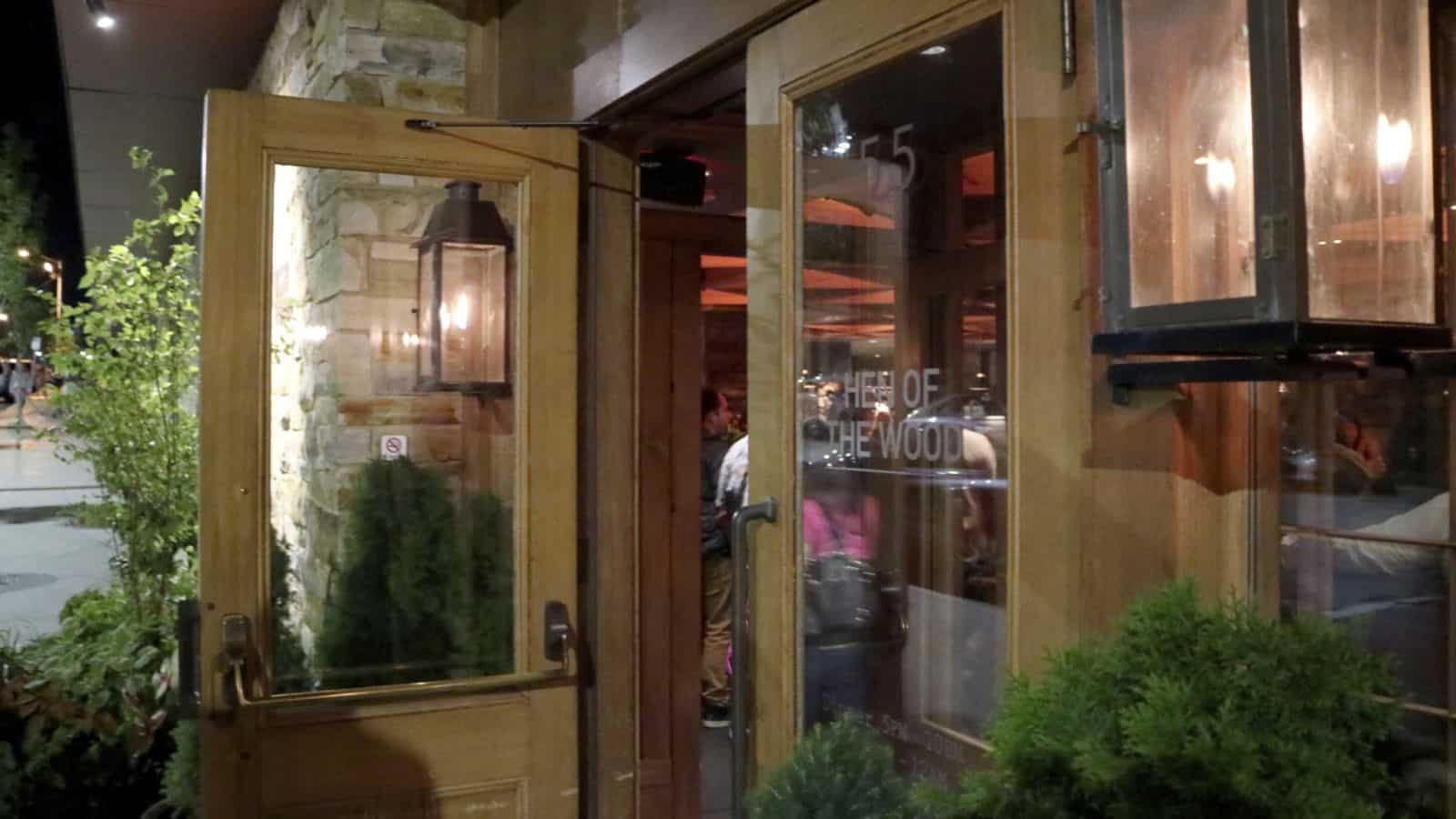 If you seek delicious food with the best local ingredients, two places worth investigating are part of the Hotel Vermont: the simple, uncomplicated and down-to-earth Hen of the Wood (55 Cherry St., Burlington, 802-540-0534) and Juniper (41 Cherry St., Burlington, 802-651-5027), an ingredient-driven restaurant and cocktail bar specializing in mixology and Vermont-distilled spirits and brews.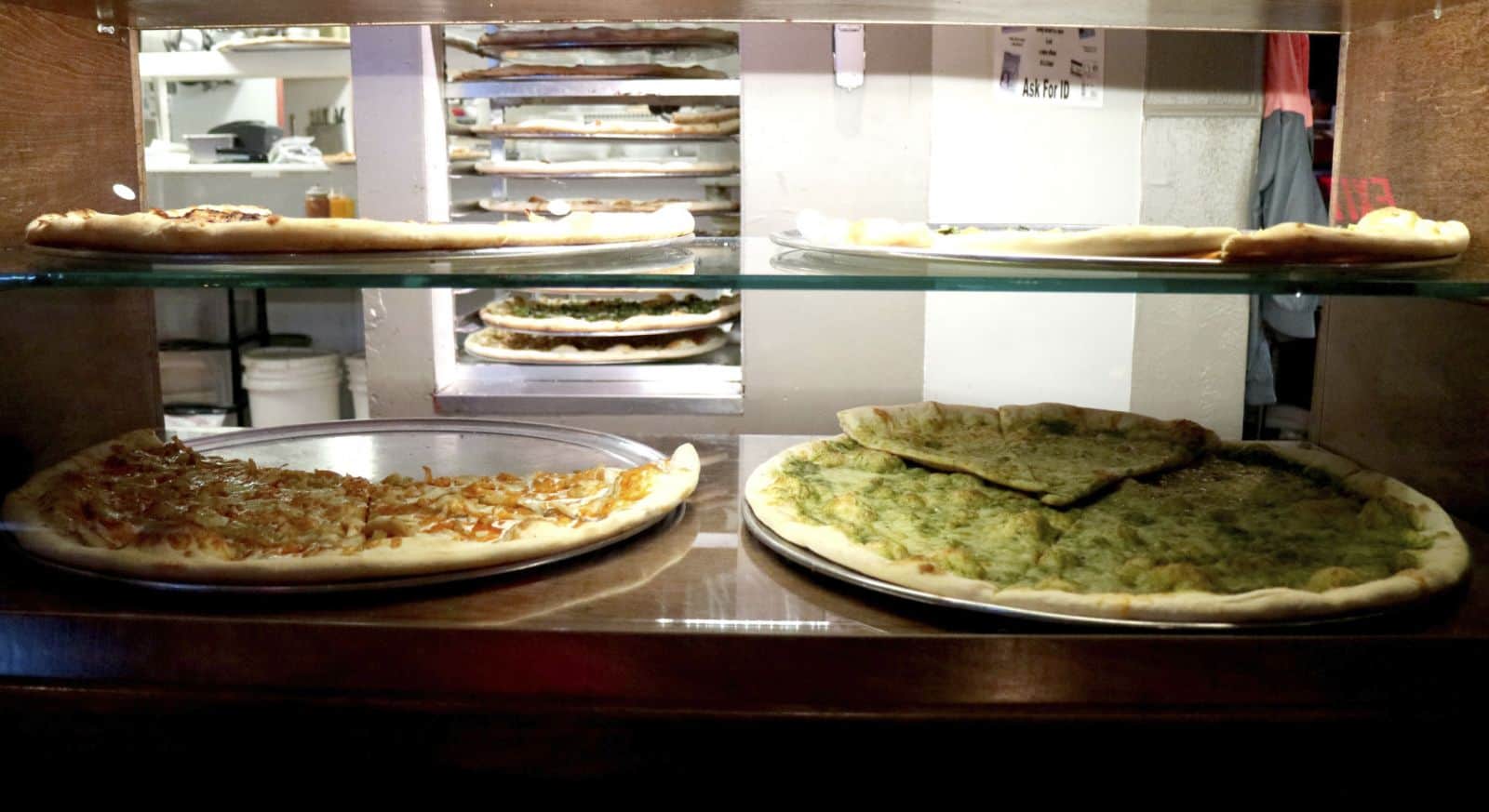 If you are looking for some eight-bit fun with your cider, check out The Archives (191 College St., Burlington, 802-448-4333), a vintage arcade bar that always has some great ciders. If you want live music with your cider, check out SideBar (202 Main St., Burlington, 802-864-0072), or grab "the best slice in Burlington" and a cider at the adjacent pizzeria, Mr. Mikes (206 Main St., Burlington, 802-864-0072).
Around the Mountains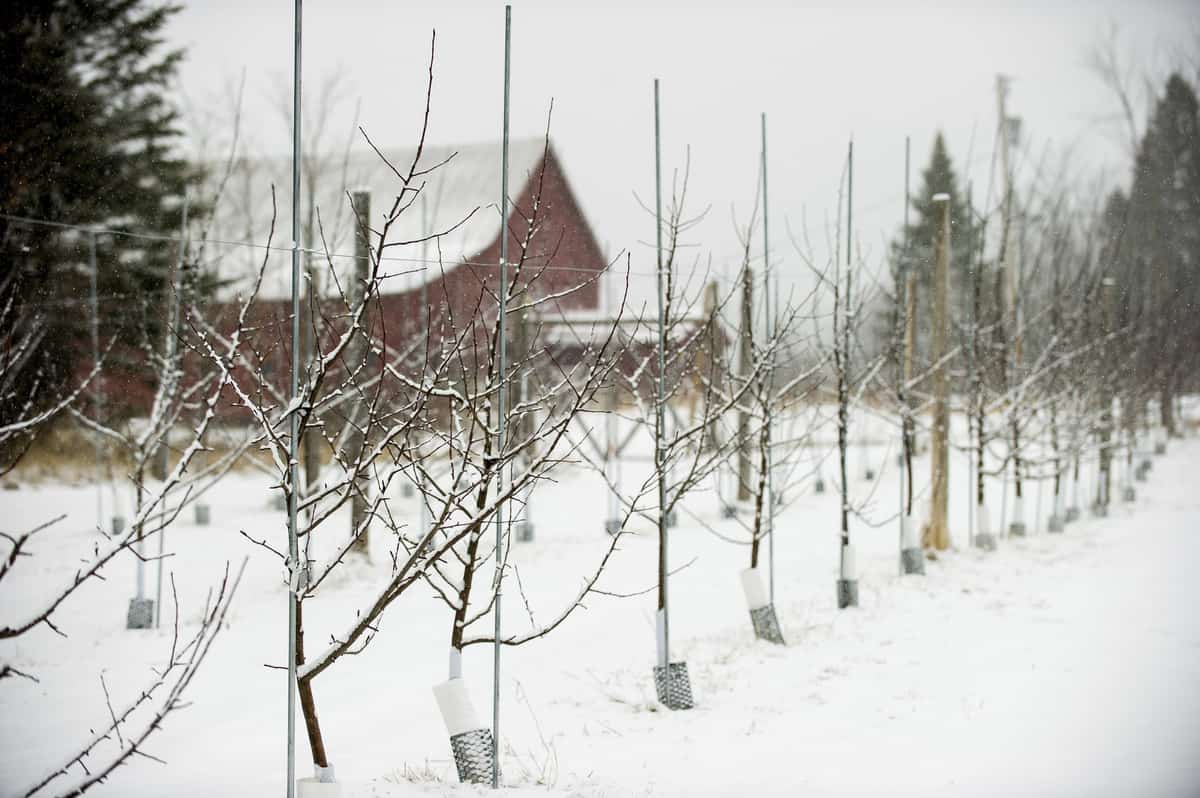 If you head north, your travels will be rewarded with some of the best known ice ciders in the world at Eden Specialty Ciders. Experience "Unique Expressions of Extraordinary Apples" in Eden's new tasting bar on the main floor of the Northeast Kingdom Tasting Center in downtown Newport, where you can try all the ciders as well as locally produced foods. The Tasting Center was CNN's top place to visit in Vermont in 2014 and was also included on Yankee Magazine's Best of New England list. Eden ice ciders are crafted from locally grown, fresh heirloom variety apples. The juice is naturally cold-concentrated outdoors in the cold Vermont winter weather. It takes from 1–3 years to produce an ice cider, and over 8 pounds of apples go into one beautiful 375ml bottle! Having a flight of ciders here is definitely worth the trip. 150 Main St., Newport, (802) 334-1808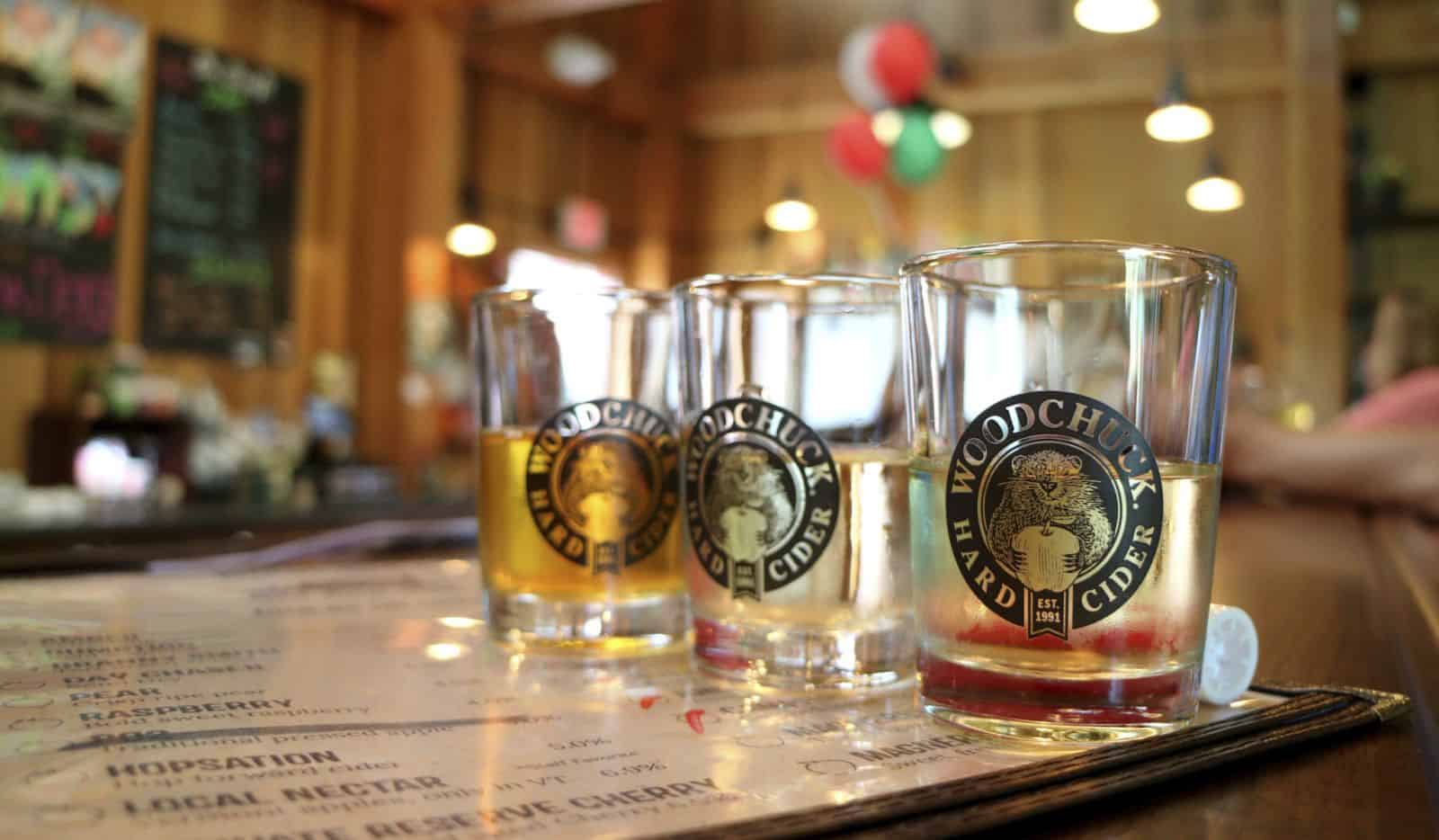 Heading south, not too far from Burlington you'll find Woodchuck Cidery, home to possibly the best known cider company in the country and definitely a stop that any dedicated cider traveler should make. With nearly two dozen taps of cider to choose from, Woodchuck has a cider for everyone. The cidery also offers self-guided tours of the cider production area. 1321 Exchange St., Middlebury, (802) 385-3656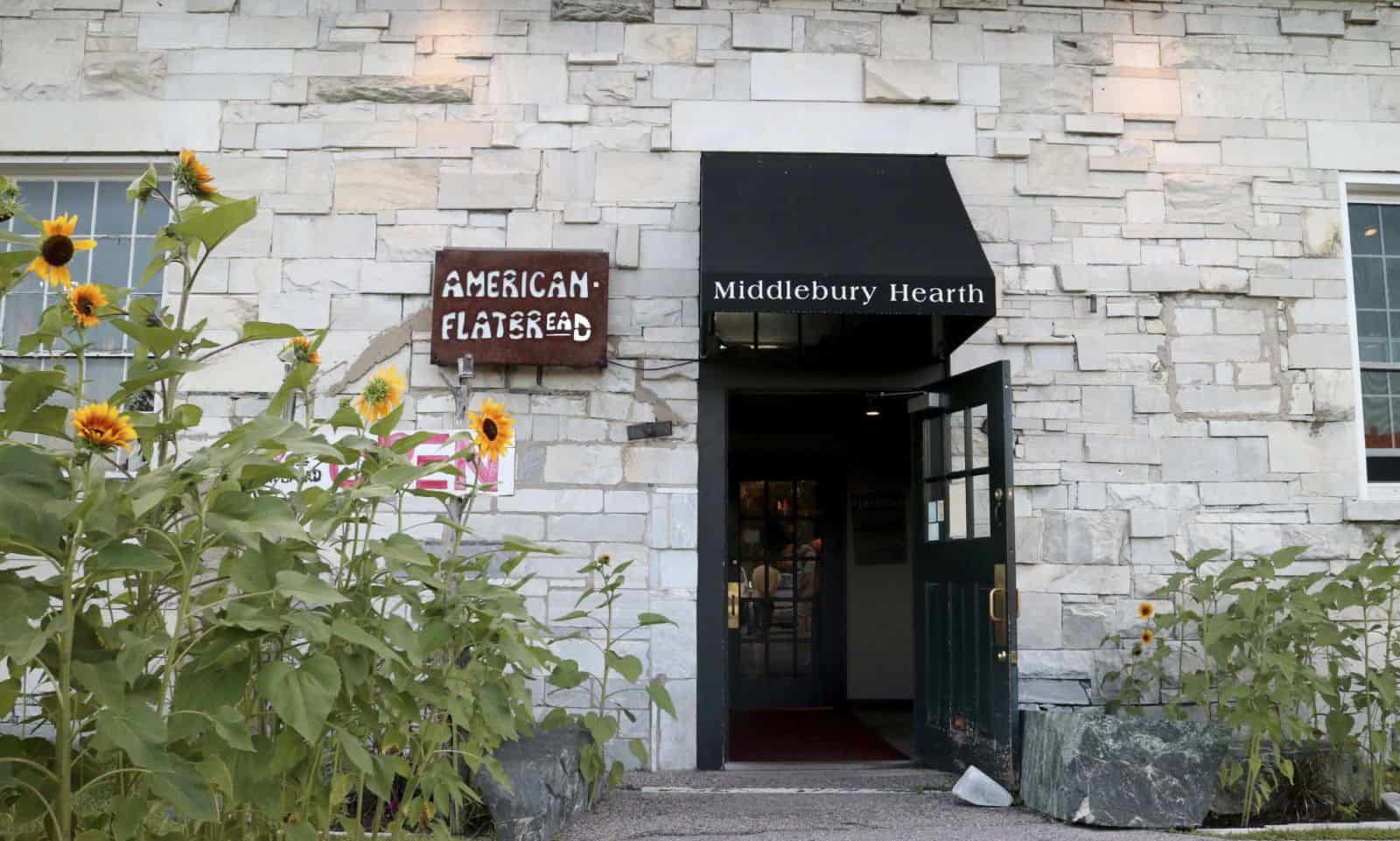 If you are visiting Middlebury, a great place to stop for a bite that always has fantastic cider selections is American Flatbread at the Marbleworks.  Dig into enticing flatbread made with fresh local ingredients and baked in primitive wood-fired earthen hearths. 137 Maple St., Middlebury, (802) 388-3300
It's not a long ride for more fresh cider at Champlain Orchards Cidery. The tasting room is a rural farm country store and bakery next to the orchards, which overlook Lake Champlain. When we stopped in, Champlain Orchards had more than a dozen unique ciders available. They're also one of the few pick-your-own orchards we have visited that has actual cider apple varieties for picking! 3597 VT Rt 74 West, Shoreham, (802) 897-2777
Coming Soon
Two nearby options that are opening soon and worth investigating are the Windfall Orchards Tasting Room in nearby Cornwall and the Shacksbury tasting room and new cidery in Vergennes. The latter utilizes a renovated twentieth-century creamery and opens to the public later this fall.
The Road to Stowe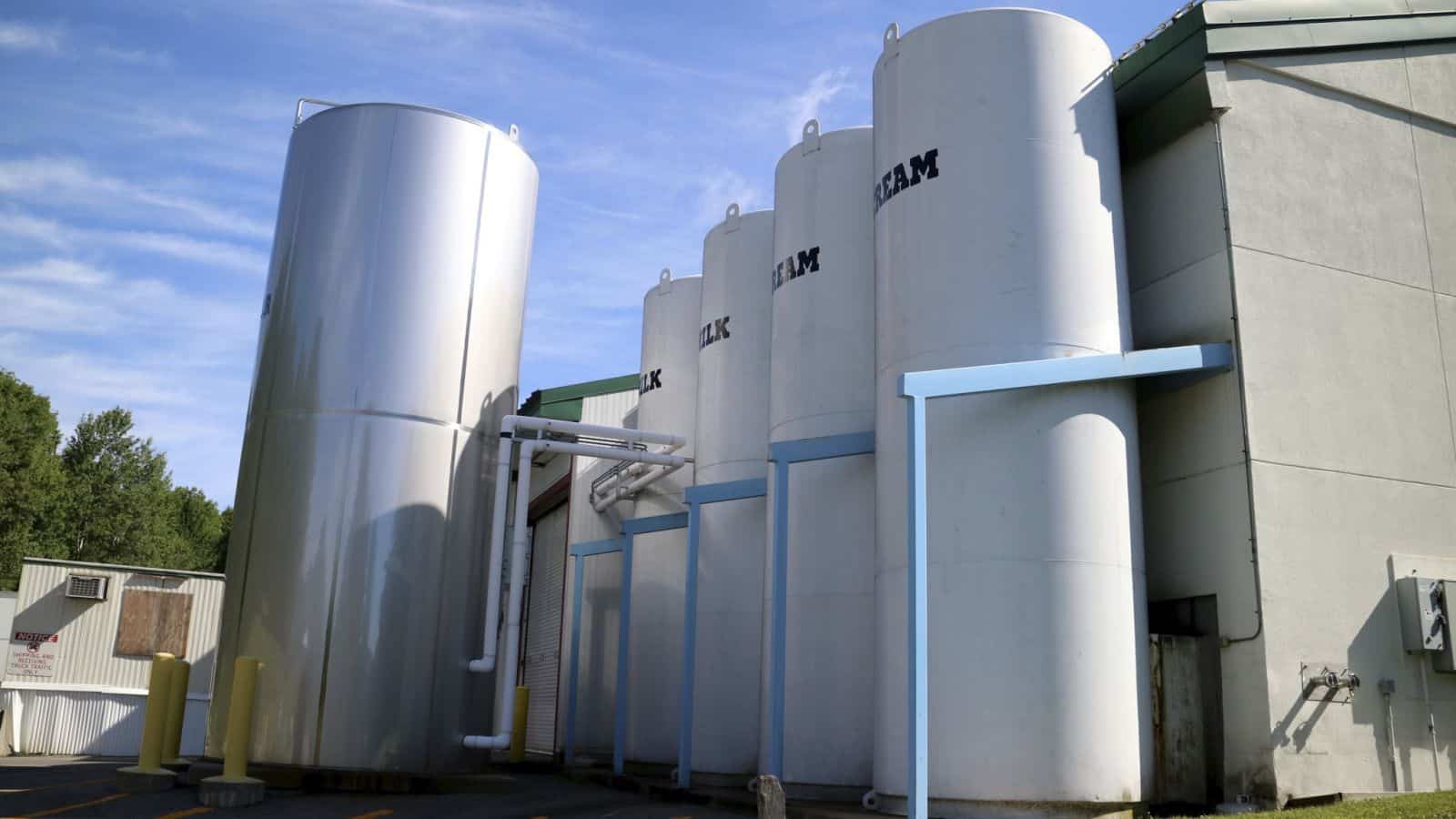 Heading out of Burlington, you'll come across a lot of great cider destinations and fun stops along the way. One of the best known food producers in Vermont is Ben & Jerry's, which offers a quick tour and tasting of unique ice cream flavors at their factory. 1281 Waterbury-Stowe Rd., Route 100, Waterbury (866) 258-6877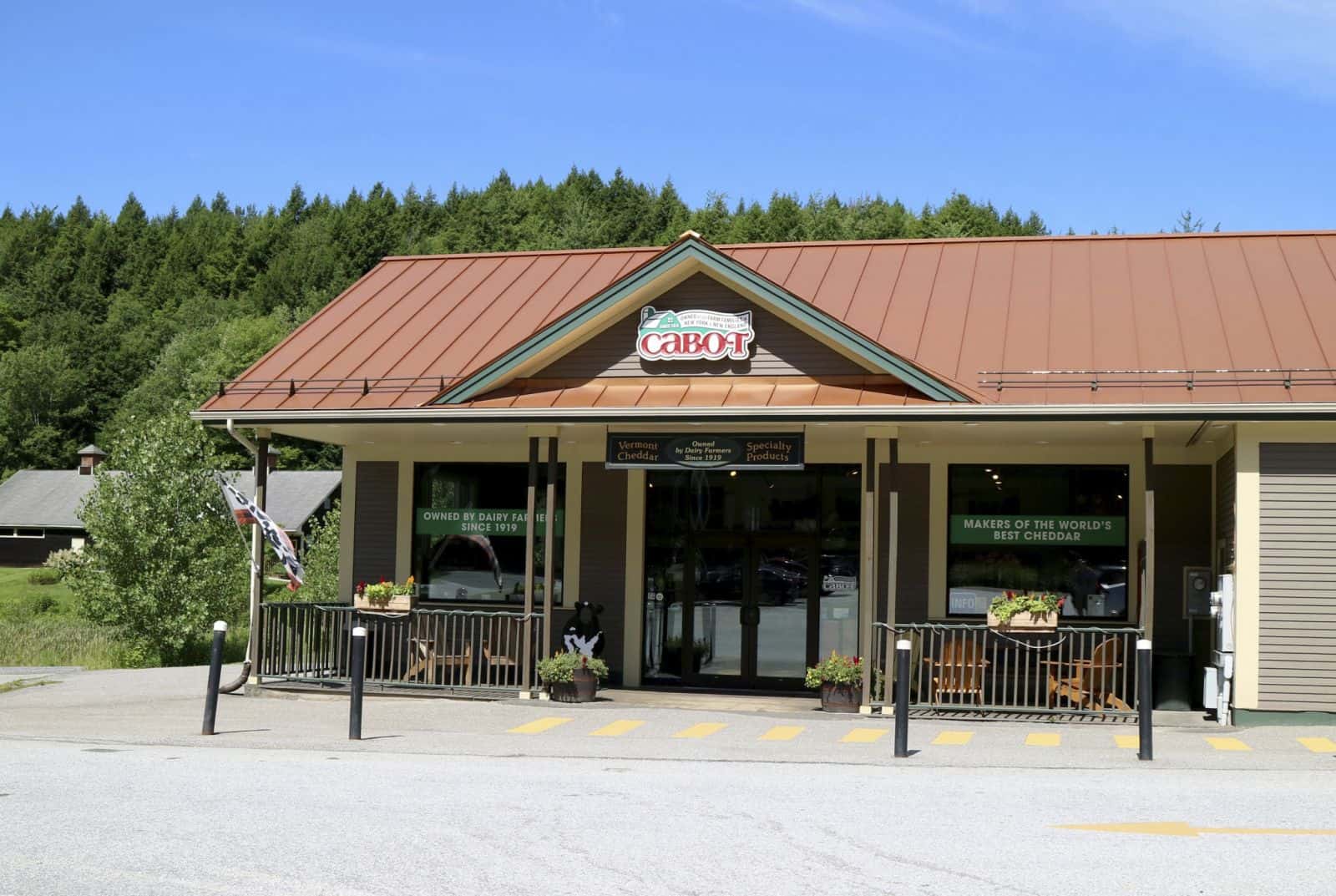 For cheese lovers, a stop at the Cabot Annex Store offers mountains of free cheese tastings as well as local cider for sale. (We all know cheese and cider are soul mates.) 2657 Waterbury-Stowe Rd., Waterbury Center, (802) 244-6334
Cold Hollow Cider Mill is a unique "Vermont to the core" sort of apple-themed tourist destination that presses its own sweet cider in season and sells unique apple food products and other local agriculture. Cold Hollow is also well known for its fresh cider doughnuts. 3600 Waterbury-Stowe Rd., Waterbury Center, (800) 327-7537
If you are a fan of Austrian lagers or The Sound of Music, you should definitely stop in at the nearby von Trapp Brewery. If you're looking for a place for the night, book a room at the nearby lodge. 700 Trapp Hill Rd., Stowe, (802) 253-8511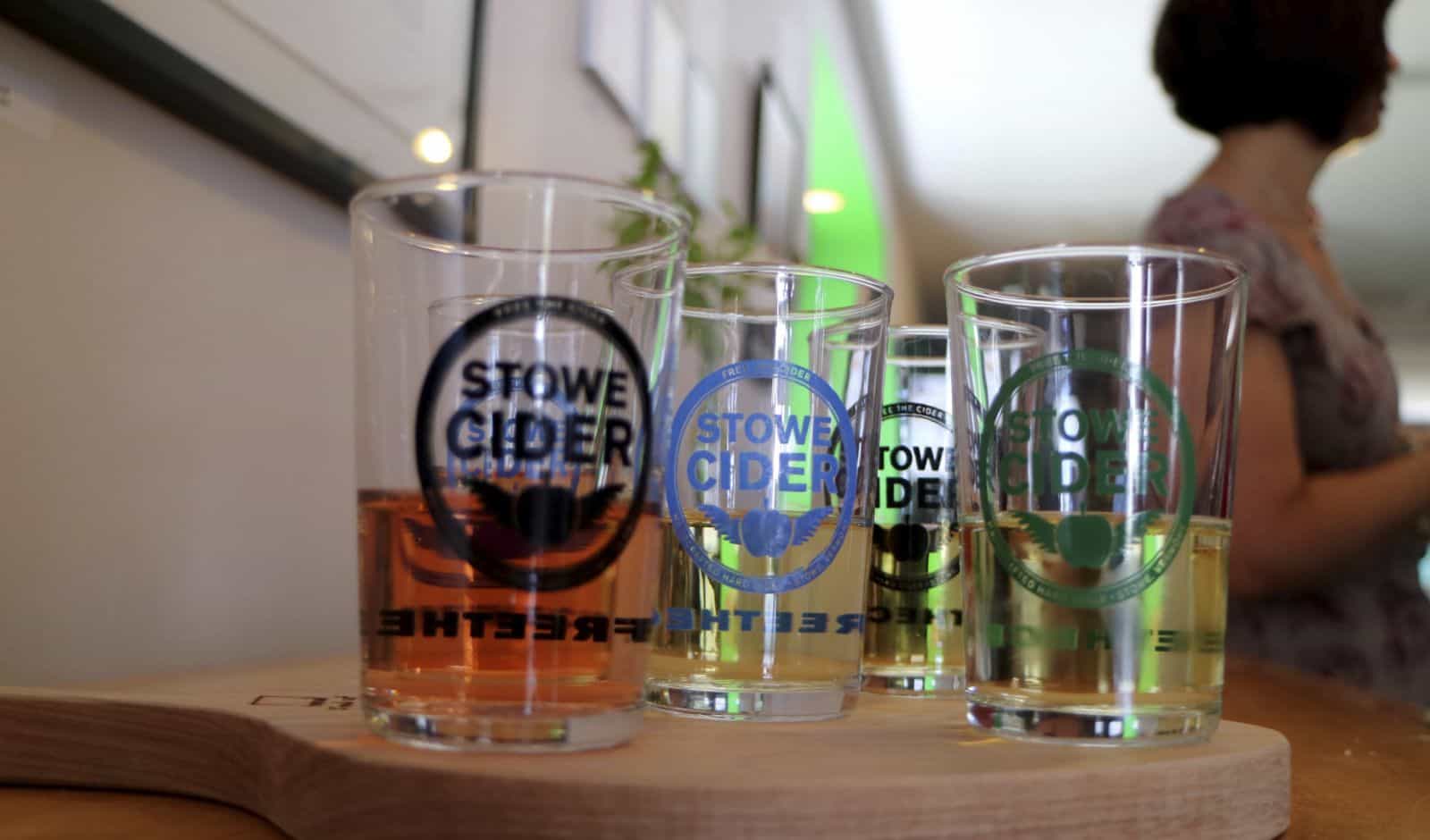 After all these stops you'll find yourself at Stowe Cider well prepared to partake. The recently opened family-friendly tasting room has increased its square footage and production ability. While we visited we had a tasty flight followed by a few pints and bought some canned ciders to go. The new taproom is large and enjoyable, with big tables and lots of space. Favorites this visit were the Goldrush single variety Chardonnay barrel-aged cider and the Strawberry Fields cider with fresh strawberries and mint. 1799 Mountain Rd., Stowe, (802) 253-2065
Vermont Cider Events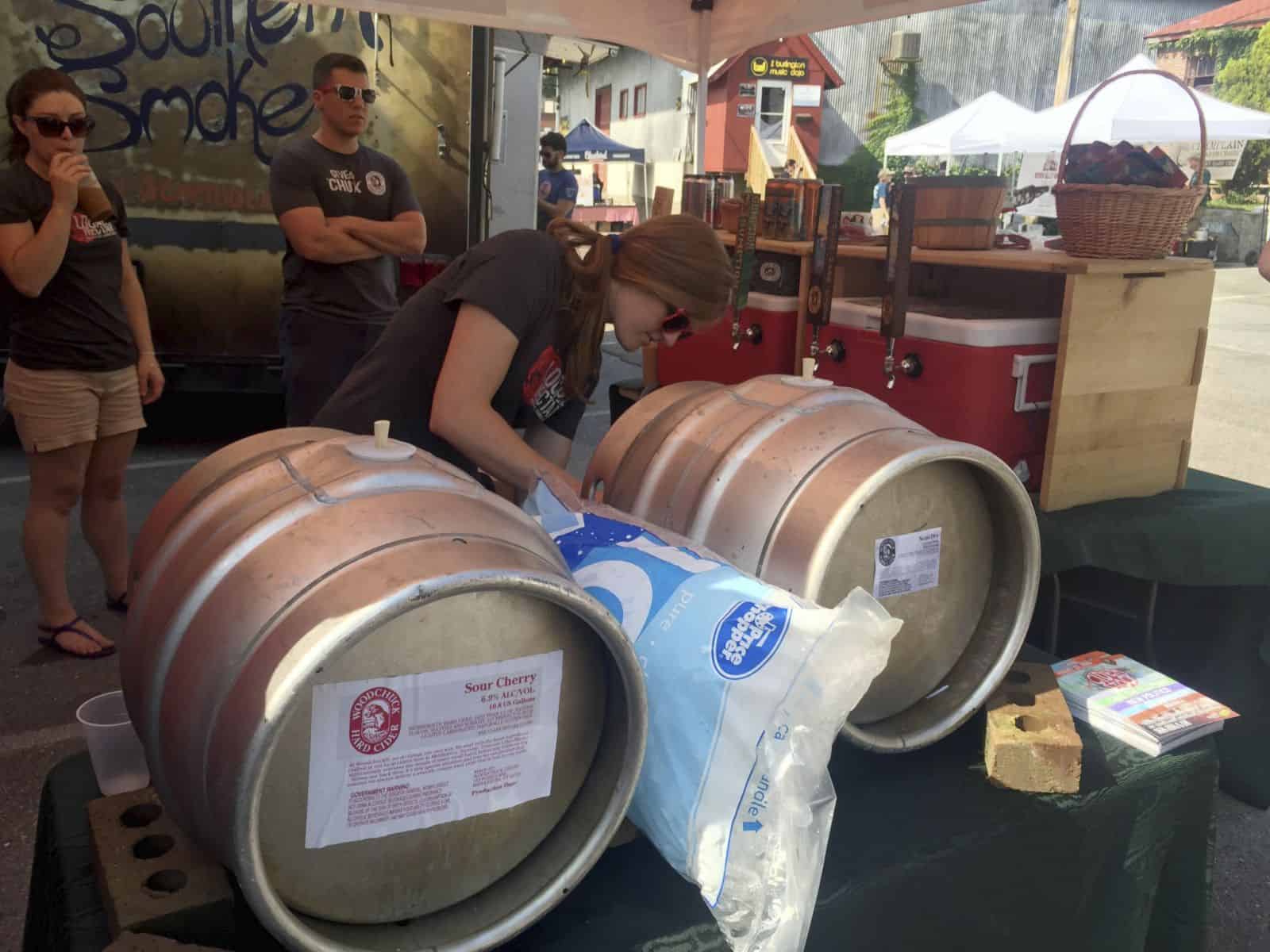 It seems like cider events are getting more popular all over the country, which means there are some amazing opportunities to get out and try new ciders and expand your cider palates! The Vermont Cider Classic at ArtsRiot (400 Pine St., Burlington, 802-540-0406) was one of our favorite events last year. Hopefully this year will continue the tradition in September of bringing together every Vermont cider maker and inviting in some interesting New England guest ciders to pour at this outdoor celebration of local cider.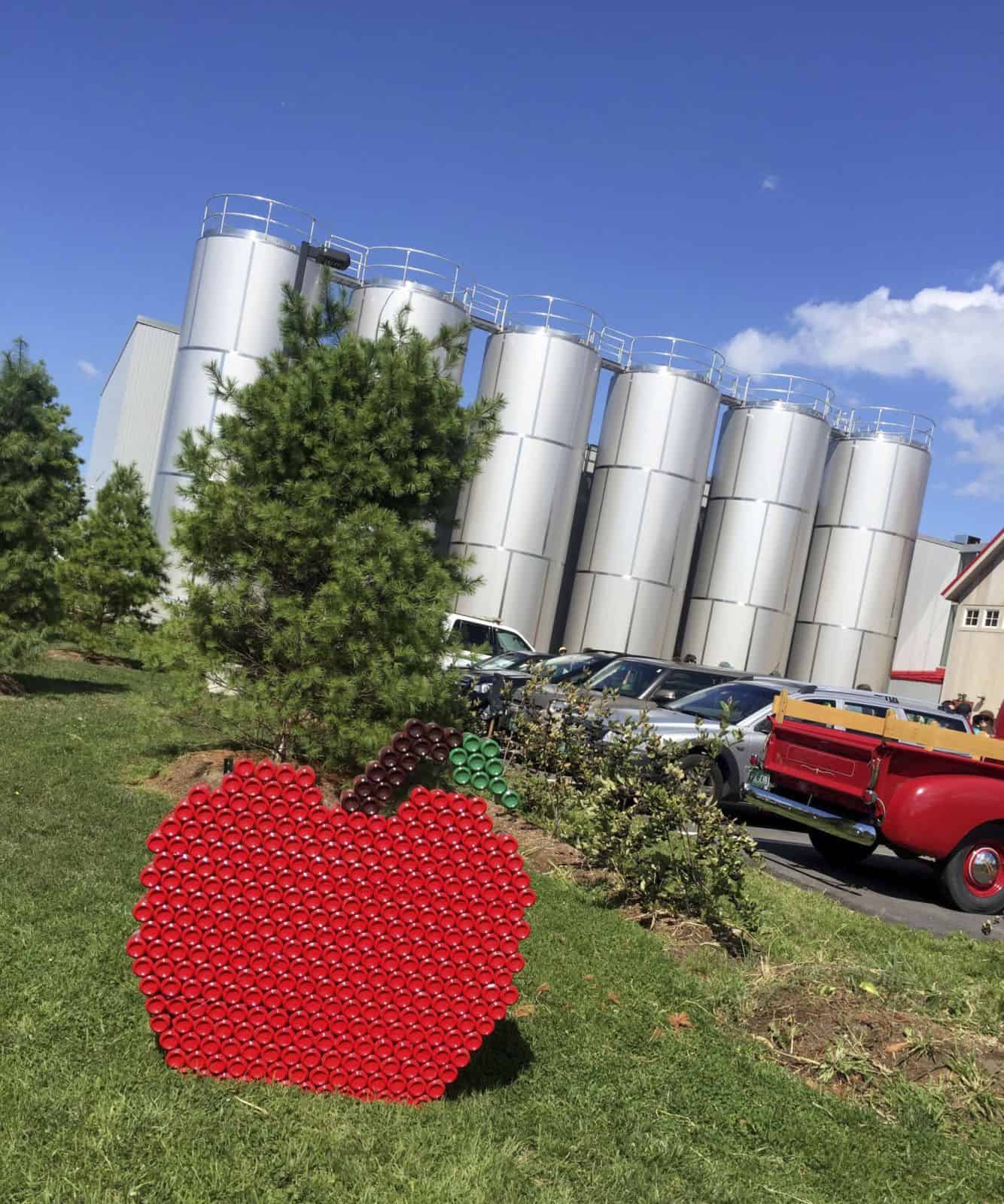 The last few years have seen Vermont Cider Week grow larger, with more going on around the entire state for a week in February. Woodchuck Cider puts on Ciderstock, a fantastic music festival awash with cider, every summer at its cidery. This year the event takes place August 20 and features Sublime with Rome and The Dirty Heads in addition to a selection of unique one-off ciders at the Firkin Frenzy.
***
Vermont has so much to offer—lush green mountains, amazing ciders, top-notch beers and some of the best cheeses in the world. It's definitely a place worth experiencing like a local. Take it easy, explore the mountains and drink some cider!
Remaining photos: Ronald Sansone