Nine Pin Cider, New York's first farm cidery, has announced it will develop an urban orchard in Albany's Washington Park, the first of its kind in a major U.S. city. This brand-new orchard project is being organized in partnership with the City of Albany, Washington Park Conservancy and Samascott Orchards.
The orchard's main goal is to educate the community about New York's historically praised apple crop, as it's been a pivotal crop in the state since colonial times. Currently, New York is the second largest apple producer in the United States and it is home to the nation's most diverse apple crop, making New York a perfect destination for outstanding craft cider.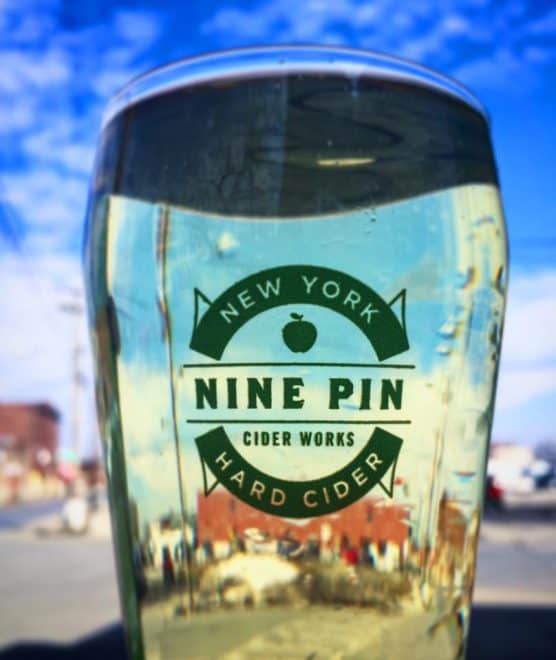 The orchard will be made up of eight unique apple varieties that thrive in New York State, with the trees being provided by Samascott Orchards of Kinderhook, New York. The apples picked from these trees will eventually be pressed by Nine Pin.
"Nine Pin prides itself on our commitment to New York agriculture, so the addition of the urban orchard right here in Albany literally puts roots into our home city," said Alejandro del Peral, Nine Pin's co-founder and cider maker. "It doesn't get more local than this. We are very excited to start using apples grown right here in Albany in our cider."
On Sunday, April 15, at 10 a.m., Nine Pin will be celebrating the start of its orchard with a planting ceremony in Washington Park. Following the ceremony, there will be an after party at 11 a.m. in the Nine Pin tasting room at 929 Broadway in Albany. Everyone who attends the planting ceremony will each receive a free cider voucher, redeemable at the after party. Cheers to that!
To learn more information about Nine Pin's urban orchard project, visit ninepincider.com.