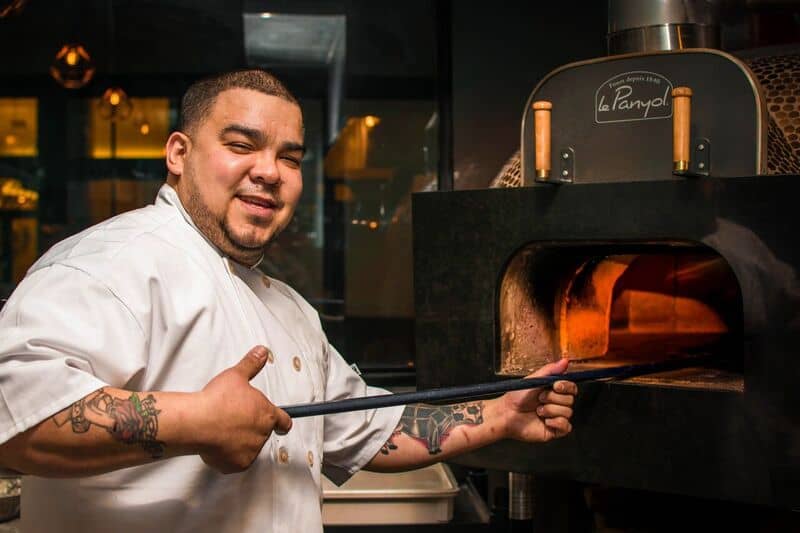 Much is happening at Philadelphia's cider bar Cinder these days, including a new executive chef, happy hour deals and dining menu.
Teddy Sourias of Craft Concepts Group (BRU Craft & Wurst, U-Bahn, Uptown Beer Garden, Finn McCool's Ale House) welcomes Oliver Munguia as the new executive chef. Along with this announcement comes a new menu featuring dishes such as pale ale mussels, arrabbiata wood-fired pizza, duck spring rolls, mojo shrimp and octopus, cherry and chevre salad and mushroom empanaditas.
Executive chef Munguia started with Craft Concepts Group in 2016 by serving on the culinary team behind Uptown Beer Garden. He then was tapped to consult on a new menu direction for Finn McCool's Ale House before he was asked to help open 
Cinder
. Munguia took over as executive chef in March 2017.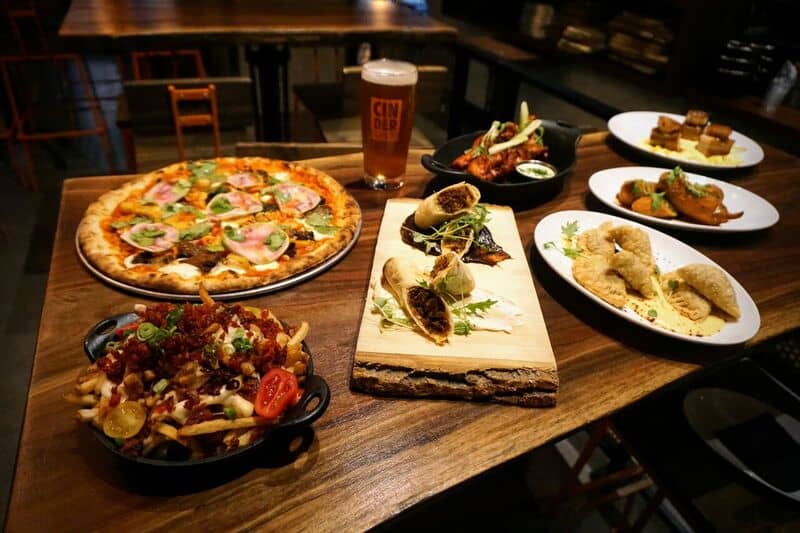 "After seeing the passion Oliver had for food at Uptown Beer Garden and Finn McCool's, I knew he was a natural fit to run the kitchen at Cinder," said Sourias. "We have a strong concept, design and team in place, plus an extensive top-notch beer program. As we move out of our opening phase, it seemed just the right time to fine tune our food offerings. We look forward to having Oliver's expertise, creativity and leadership in the kitchen."
Menu items include:
Flora
Mushroom Empanaditas: Shiitake, Portabella, Fontina, Truffle Aioli
Shrimp Caesar: Baby Romaine, Garlic Croutons, Parm Crisps
Cherry & Chevre Salad: Frisée, Bibb, Pickled Tomato, Bacon Spiced Pecan
Broccoli Tempura: Pale Ale Tempura, Spicy Mayo, Furikake (new recipe)
Poppers: Pickled Jalapeño, Farmer's Cheese, Tomato (new recipe)
Carrot Salad: Bibb, Mizuna, Radish, Curry Dressing (new recipe)
Fauna
Smoked Scallops: Glazed Pork Belly, Polenta
Siracha Wings: Sambal, Sriracha, Ranch
Duck Spring Rolls: Cherry Chutney, Spiced Horseradish, Fig Jam
Mojo Shrimp & Octopus: Citrus, Tomato, Baby Romaine, Farmhouse Cider
Steak Frites: Sous Vide Hangar, Cabernet Demi, Fries
Cinder Fries: Guanciale, Bacon, Chorizo, Pepper Jack, Scallion (new recipe)
Mussels
Pale Ale: Chorizo, Scallion, Shallot, Aleppo
Wood-Fired Pizza
Arrabbiata: Broccoli Rabe, Sweet Habanero Heirloom Tomato
Prosciutto: Arugula Pesto, D'anjou Pear Mizuna, Mozzarella
Al Pastor: Marinated Pork, Achiote Sauce, Pineapple Sweet Habanero, Pepperjack (new recipe)
Six of the new dishes will be featured on Cinder's new happy hour, which runs Monday through Friday from 4–6 p.m. Happy hour specials include $5 appetizers, $8 mussels, $3 off all drafts, $3 off all wines by the glass, plus a featured wood-fired pie of the day. The new dinner and happy hour menus are available immediately.
Find Cinder at 1500 Locust St. in Philadelphia; phone: (267) 761-5582.