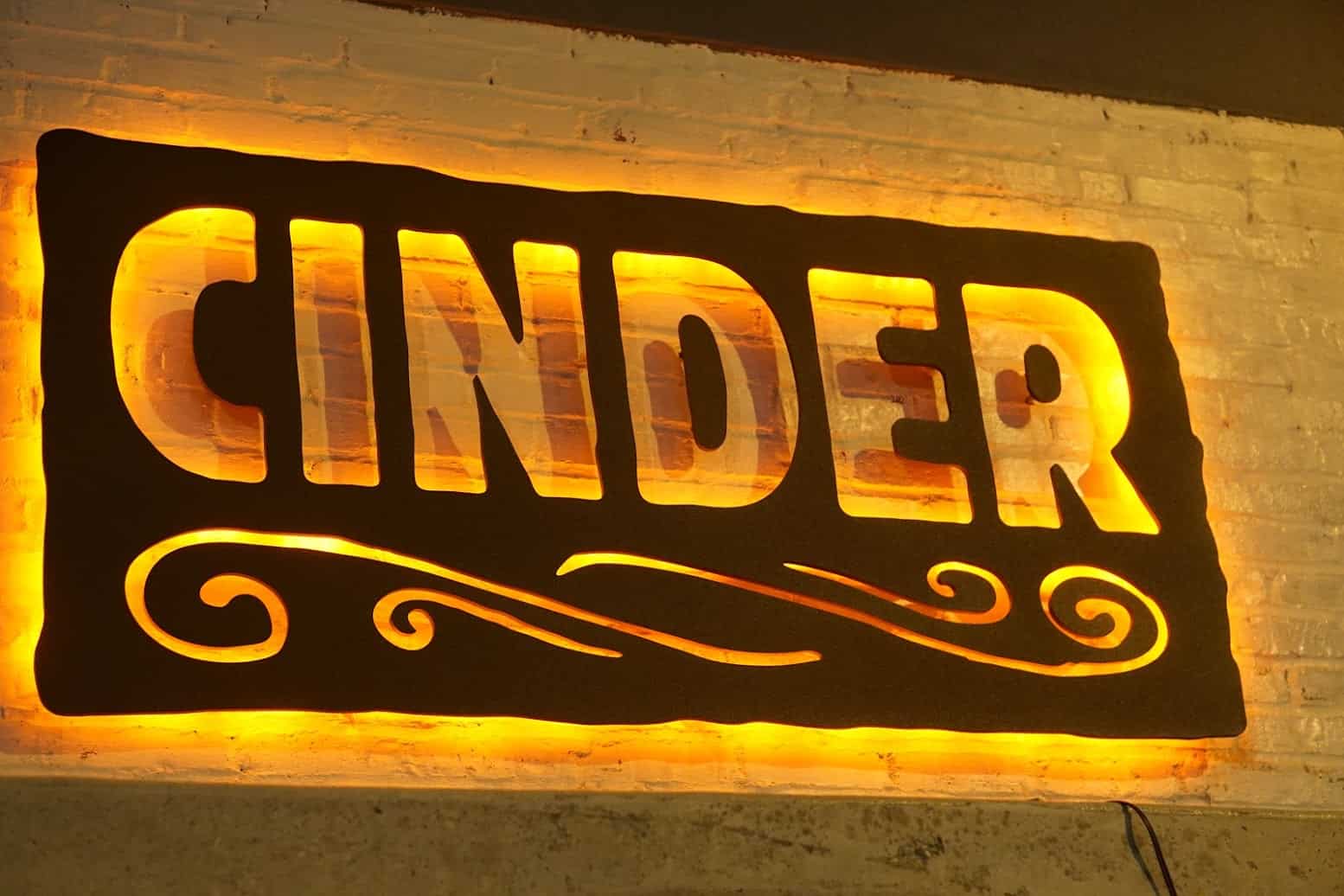 It's finally happened; Philadelphia now has its very own cider-focused bar, Cinder. The concept, which was developed two years ago by Alex Bokulich and Teddy Sourias, owner of BRU Craft & Wurst, U-Bahn and Uptown Beer Garden, opened on Friday, November 11. The bar mainly features a selection of ciders and sour beers on a 32-tap system and 70+ bottles, while the kitchen is helmed by Jonathan Petruce, of Uptown Beer Garden and the now-closed Petruce et al.
Located in Rittenhouse, the 2,400-square-foot bar has a rustic, modern feel. The high ceilings are ornamented with Edison style lights and copper pipes that lead to the bar. The tables are made of walnut and left with a natural edge. Cinder has seating for 68 at dining tables and high tops, plus 16 seats at the bar. Sourias was the mastermind behind the interior, and the careful planning of the bar program was left to Bokulich.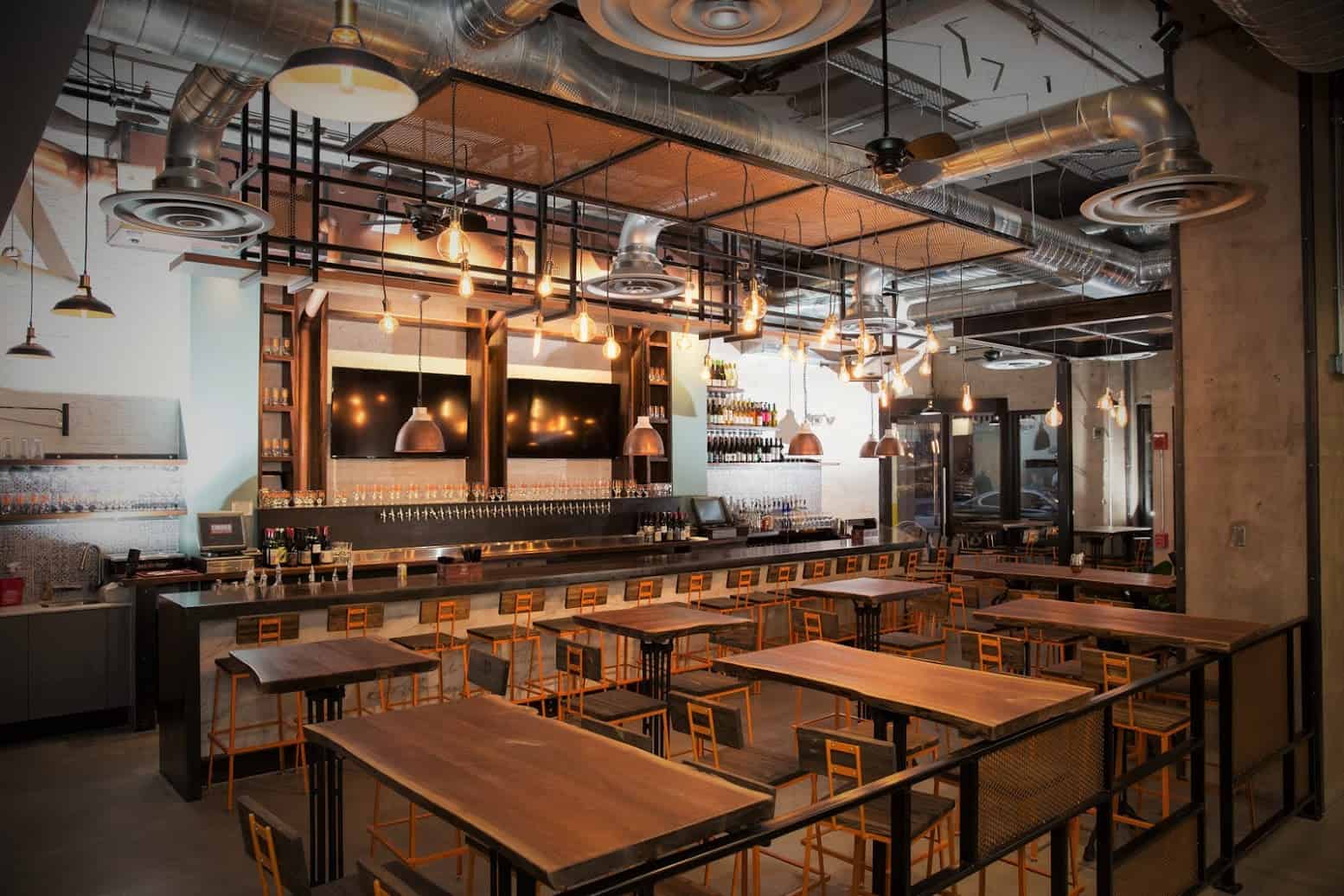 Bokulich's goal is to get locally produced cider into the hands of as many people as possible by making it both affordable and accessible. He sees Cinder as a destination for all cider lovers in the area, but he's confident he can gain plenty of new cider fans as well.
"I want to be a champion of Pennsylvania cider making," said Bokulich. "I think there's room for tremendous growth."
He takes this responsibility personally. Growing up, he would spend time every summer on his grandfather's apple orchard. He's intimately familiar with the process of cider making, from seed to glass. But it wasn't until a few years ago, after trying a cider from Normandy, France, that he truly understood the potential of cider. Since then, he's done everything he can to meet and develop relationships with local cider makers. Now he has the perfect venue to showcase their products.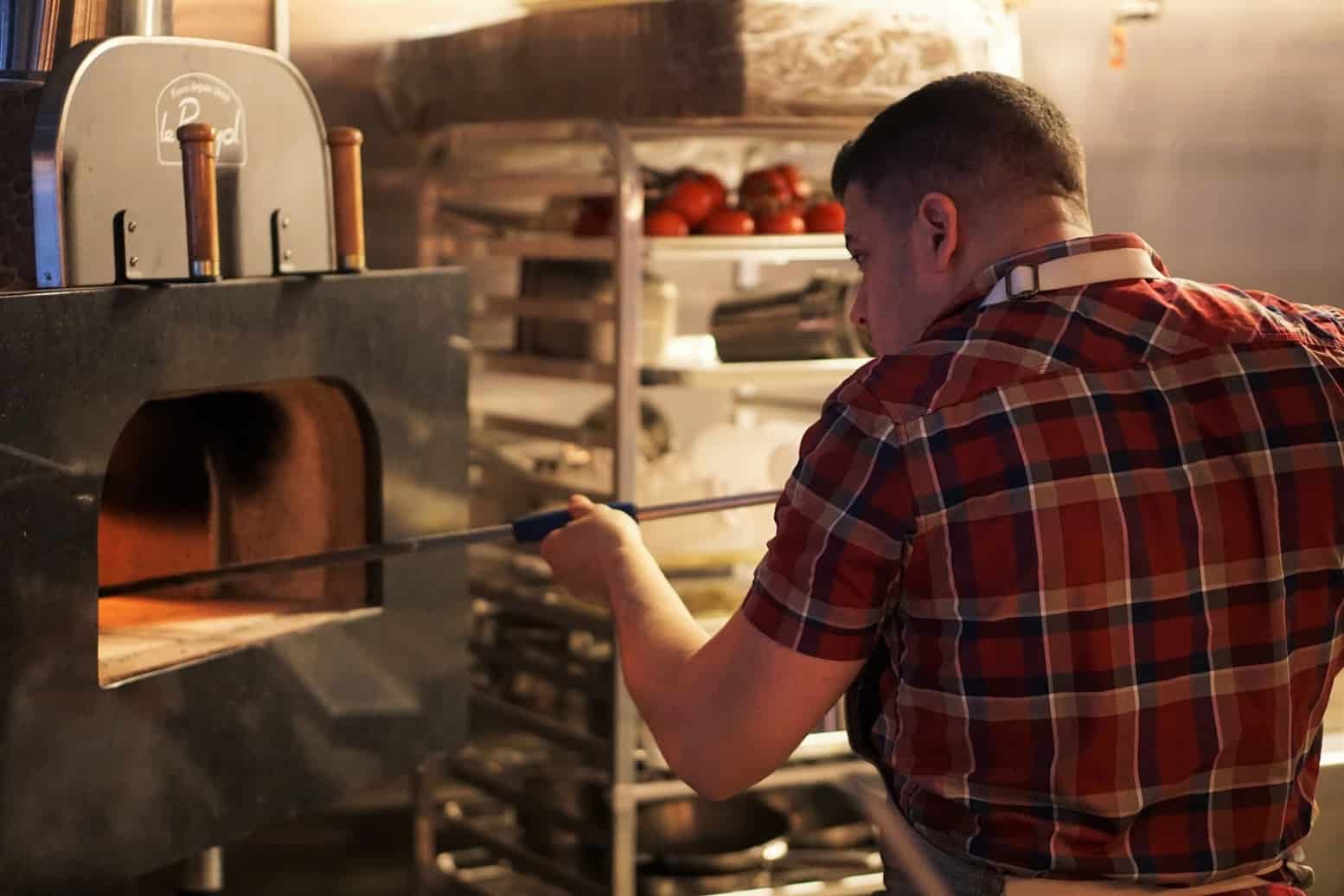 "I don't have a part in creating these ciders," added Bokulich. "I'm just carefully picking them and showcasing these people who have spent their lives perfecting their art."
What's on Tap?
There are six draft lines dedicated to cider. Four of those are reserved for local ciders that are estate grown and pressed, with the last two for foreign cider; one will be from France, and the other from either Asturias or the Basque region in Spain.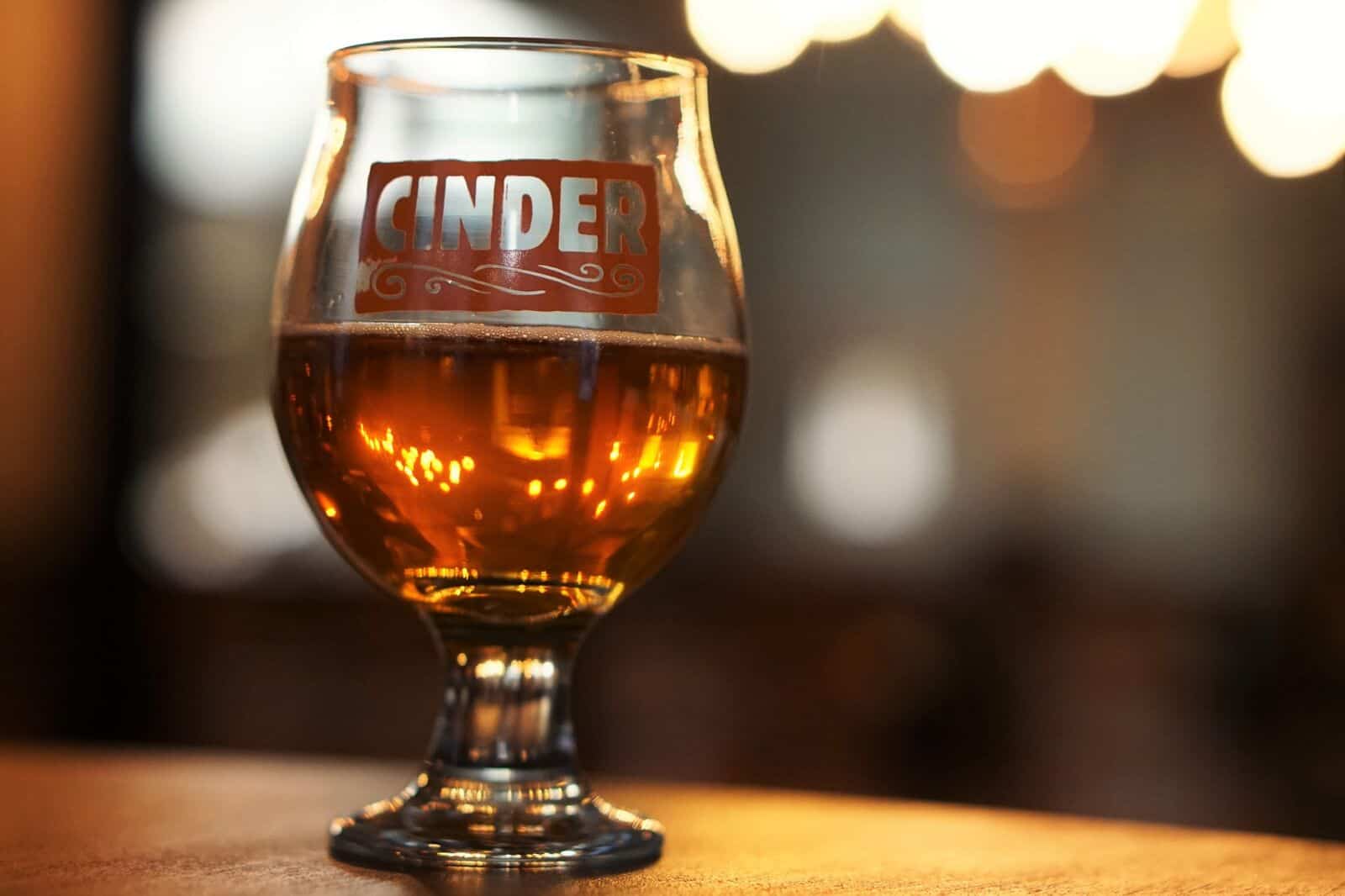 Bokulich is particularly excited about Jack and the Pear, a hopped cider fermented with locally grown pears from Jack's Hard Cider. The cider was developed for Cinder and will be exclusively available there.
To start off, the tap list will also feature the following ciders:
"With the rotating ciders, I want to highlight different styles," said Bokulich. "I'll have different fruit variations, barrel aged and funky, tart, farmhouse cider."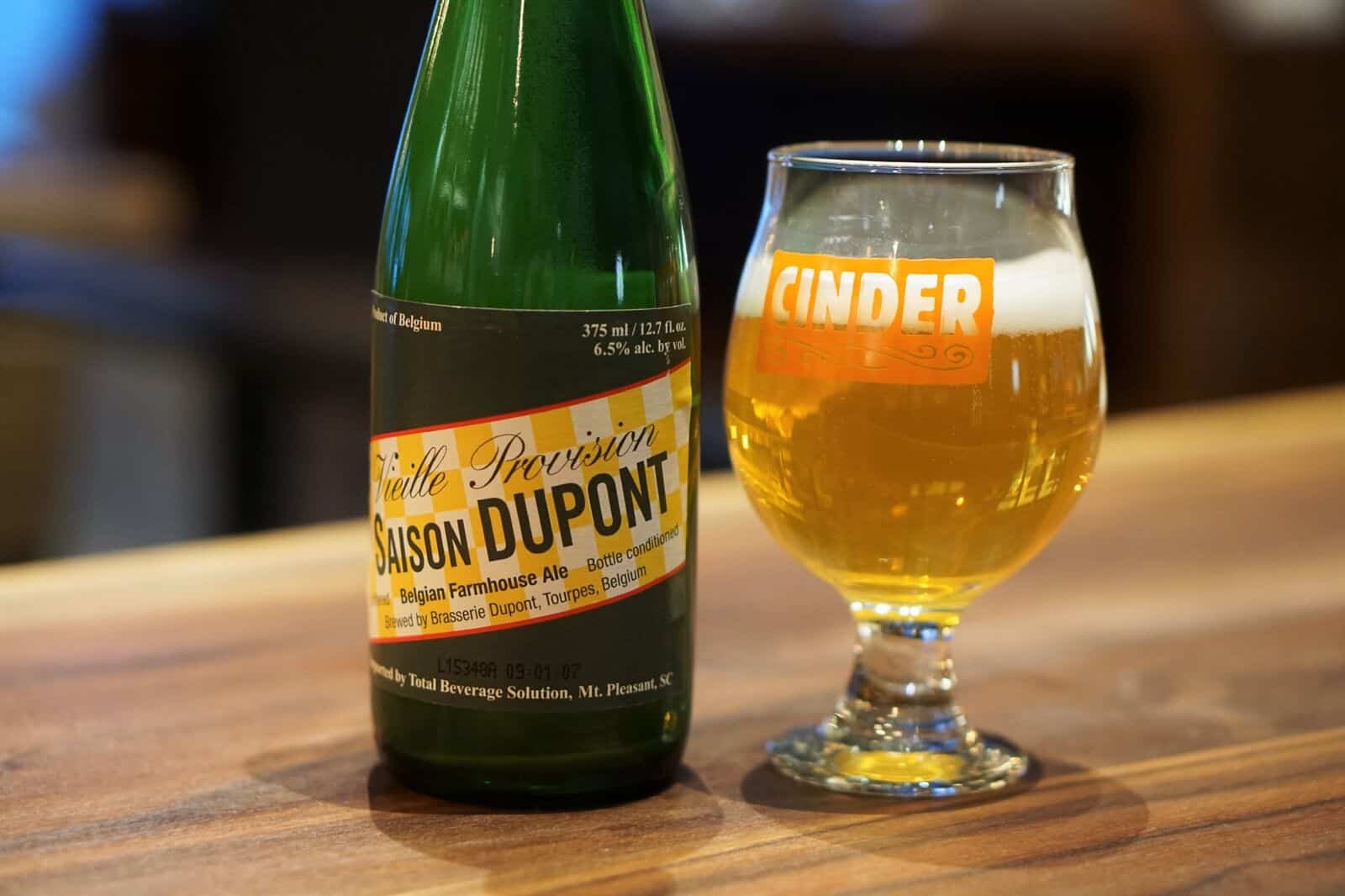 In addition to cider, Cinder will have an assortment of wild ales, farmhouse and abbey ales, IPAs, stouts and more. (See the full tap list at phillytapfinder.com.) There will also be wines by the glass, and a custom cocktail list will be available shortly after opening.
What's on the Menu?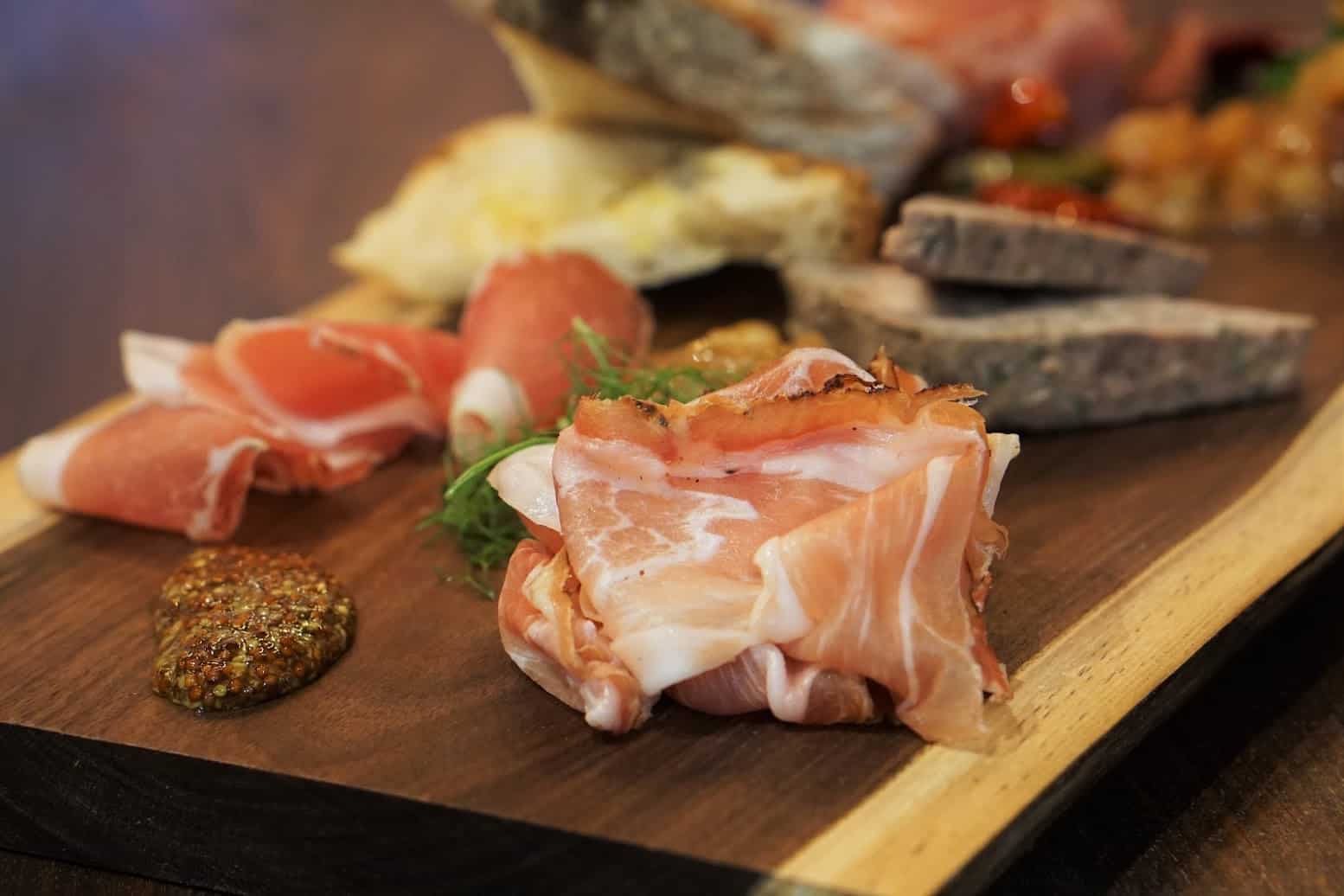 A shimmering wood fired oven is proudly displayed in Cinder's open kitchen. Jonathan Petruce, who was awarded three bells from restaurant critic Craig LaBan for his time at Petruce et al., will focus on four main menu options: wood-fired pizzas, artisanal cheese and charcuterie, mussels and small plates.
"I've been wanting to run a pizza-focused kitchen for many years, so this definitely is an exciting opportunity," said Petruce. "Look for a menu with some traditionally casual food but in a fun and upscale way—like al pastor pizza, cheeseburger pie, jalapeno poppers and fried chicken thighs. I'm looking forward to keeping the food as interesting as the great beverage program Teddy and Alex [Bokulich] have lined up."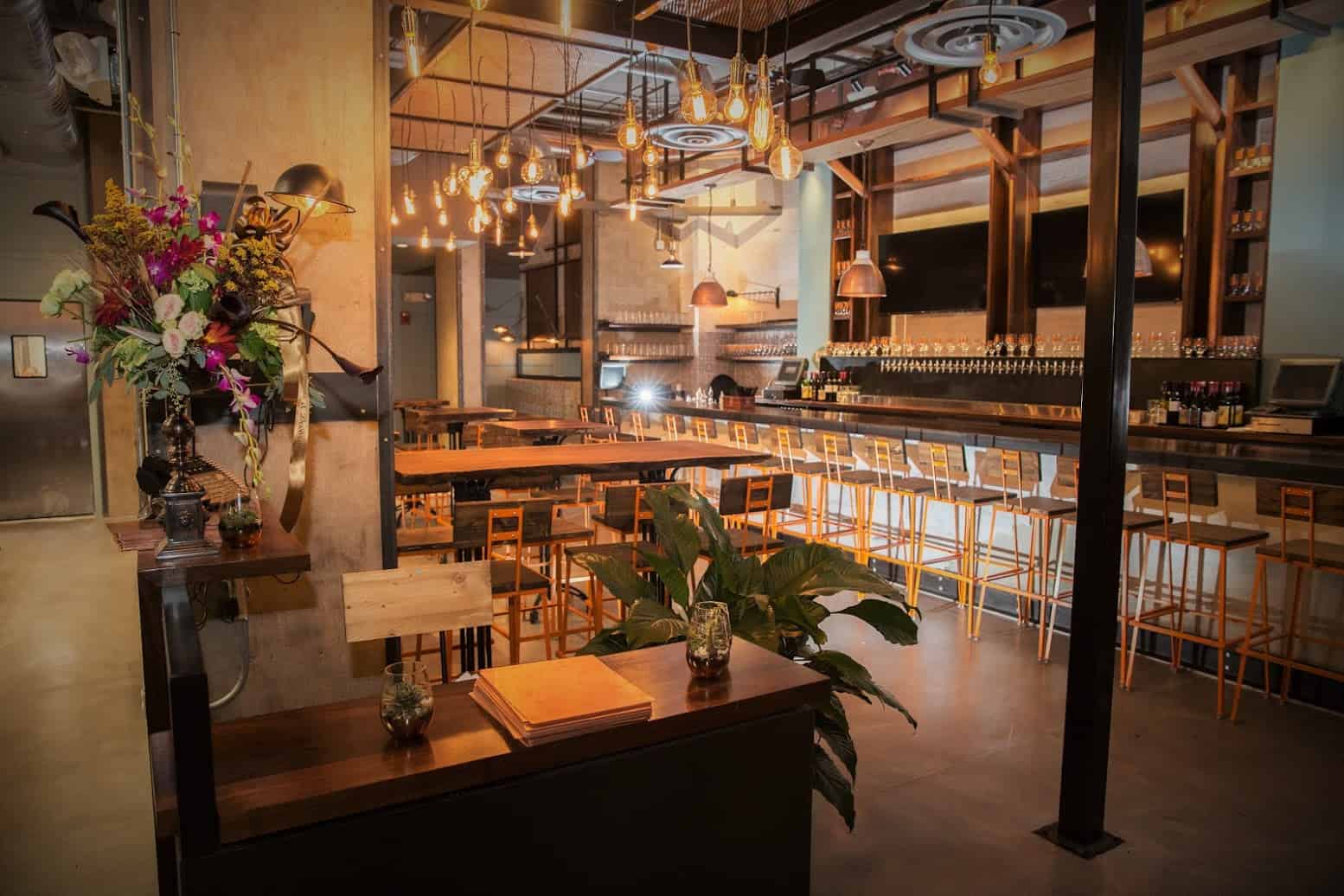 Specific menu selections are below:
Flora
Cinder Fries $9
Broccoli Tempura $10
Poppers $11
Tuscan Zkale $11
Escarole Salad $13
Carrot Salad $12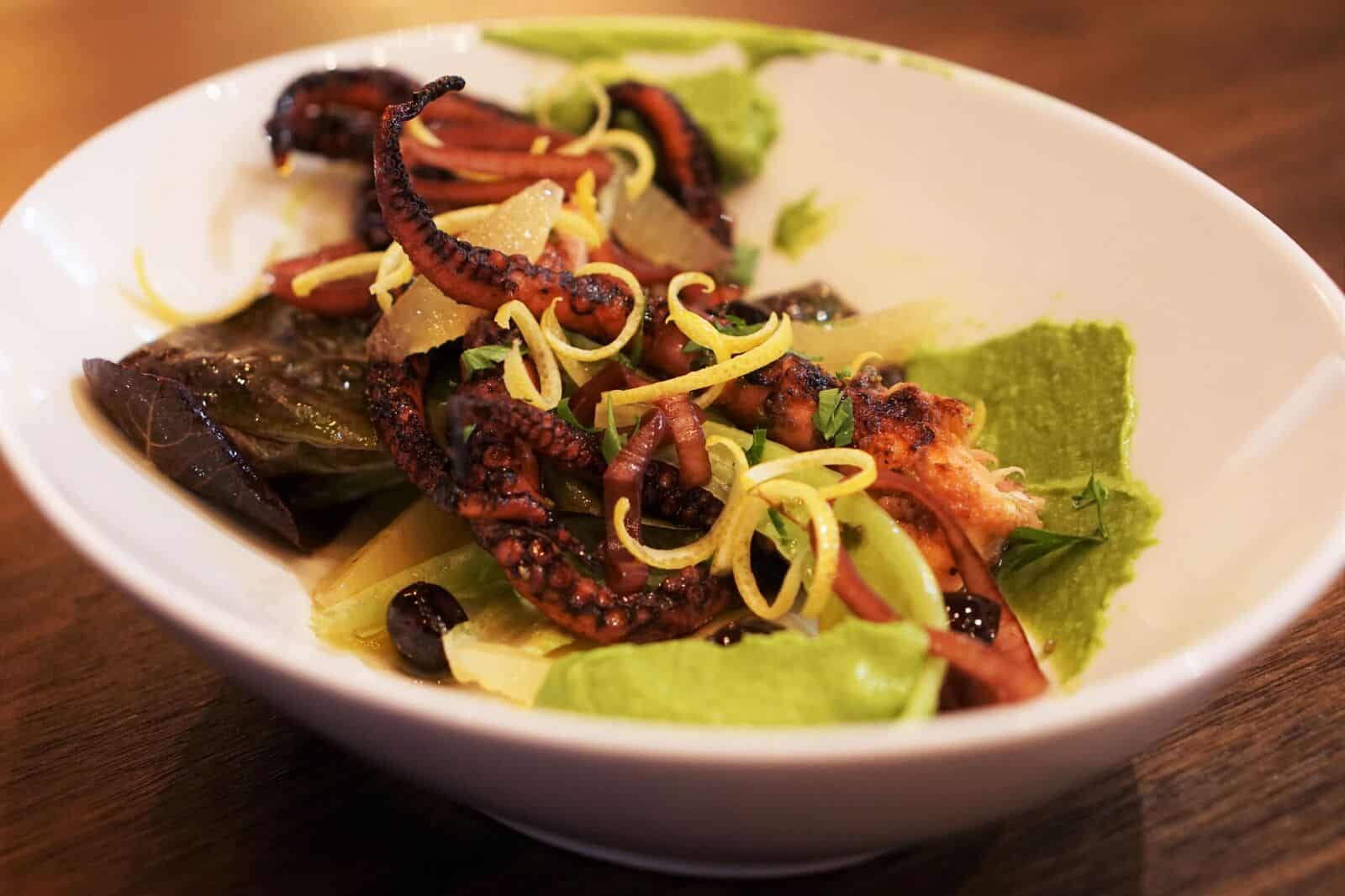 Fauna
House Sausage $12
Fried Chicken Thigh $12
Bone Marrow $11
Octopus Salad $15
Scallop $18
Hangar Steak $18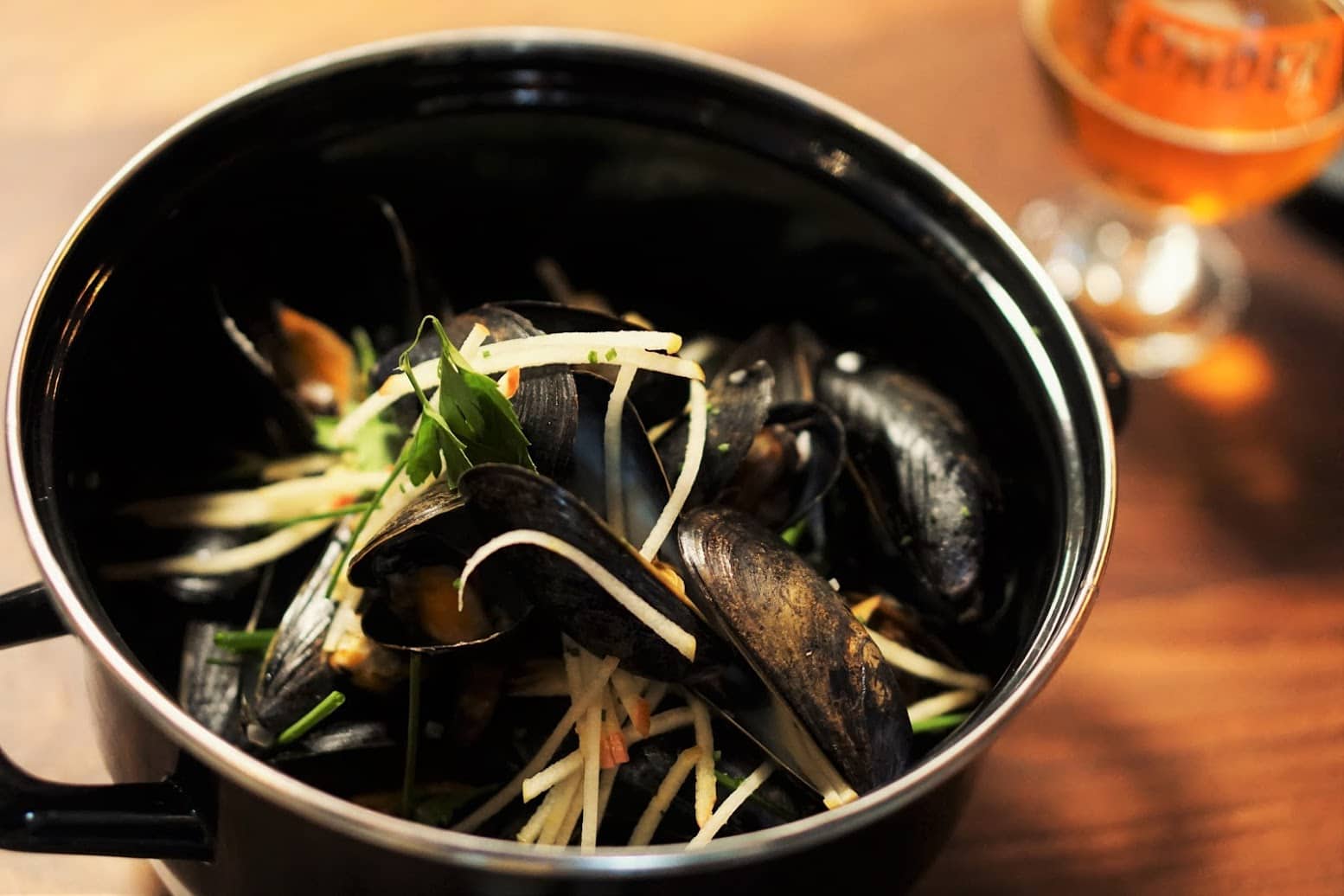 Mussels
Cider $14
Saison $14
Pilsner $14
Flemish Red $14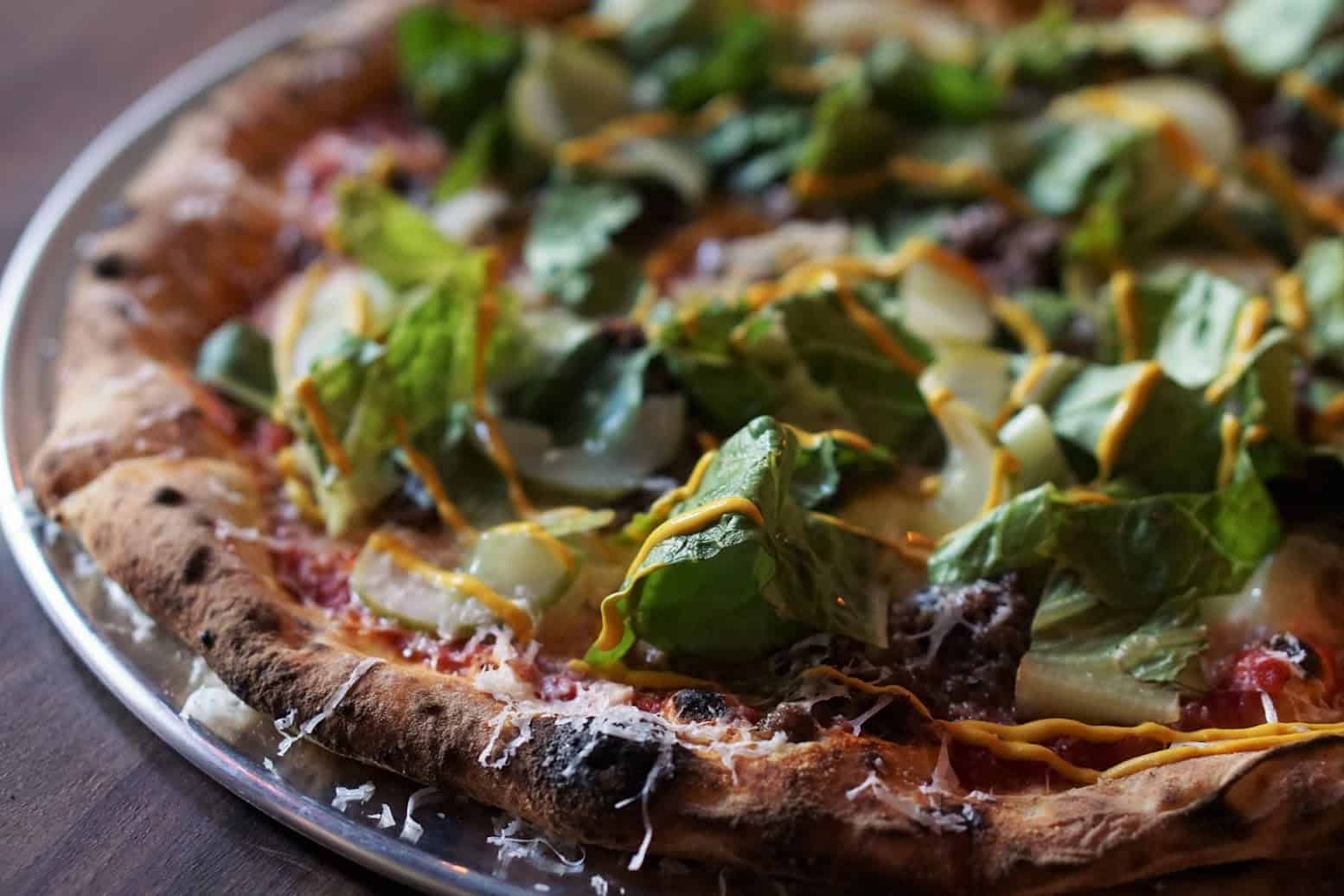 Pizza
Marinara $11
Margherita $13
Fennel $16
Lamb Sausage $17
Al Pastor $16
Pistachio $17
Brussels $16
Clam $18
Eggplant $16
Cheeseburger $18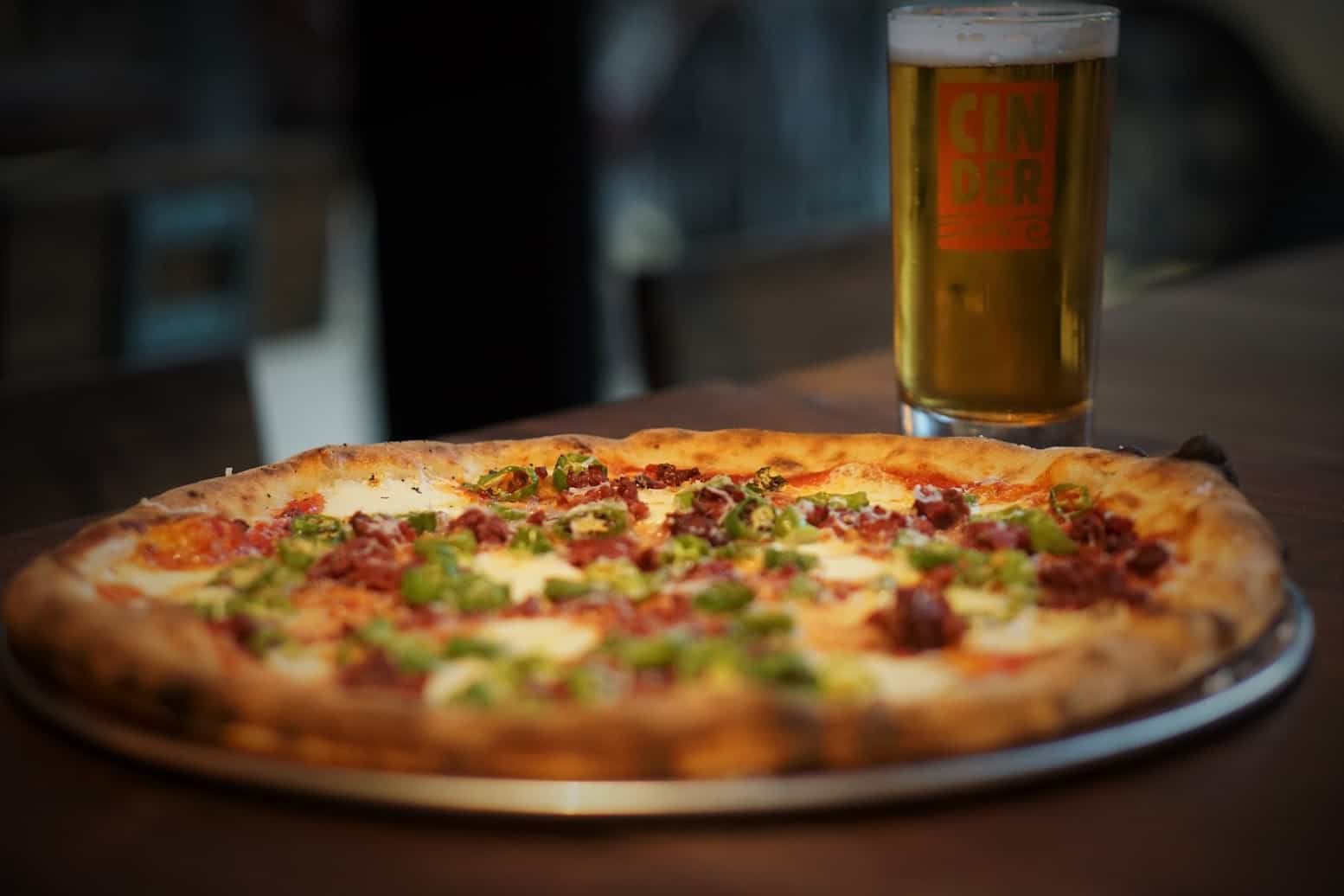 Cinder is open seven days a week for lunch and dinner. The location closes at 2 a.m. nightly.
Find Cinder at 1500 Locust St. in Philadelphia; phone: (215) 800-1079.