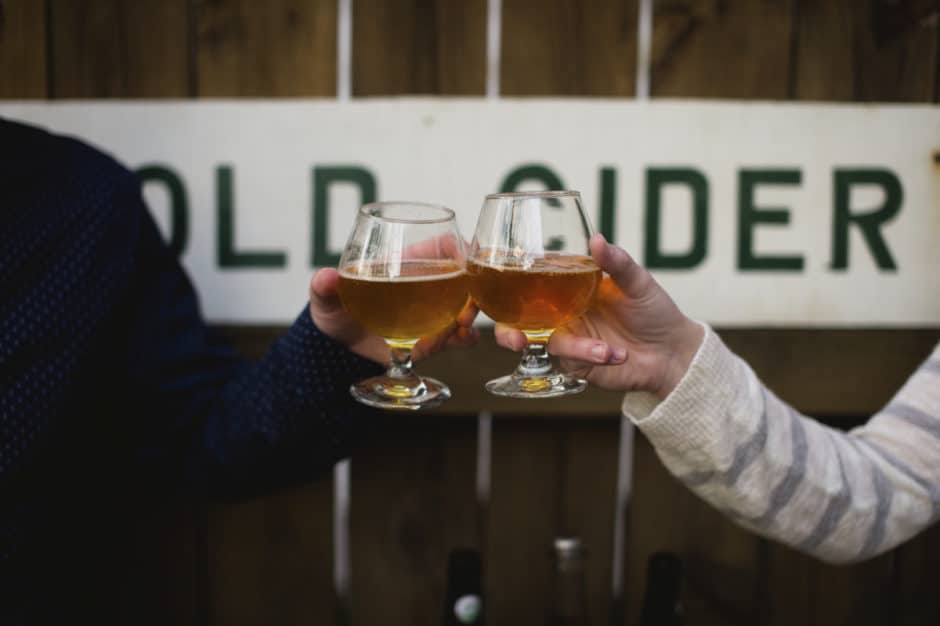 The PA Cider Fest will celebrate more than 20 cideries from across the state on Saturday, June 25, just outside of Gettysburg. Although the festival will be a one-day event, make a cider-focused weekend of it by planning a summer trip to Gettysburg, coined "Cider Town" because of its growing hard cider industry.
Events
On Friday, you can join in a VIP dinner with cider makers at Beech Springs Farm with a free shuttle from Gettysburg Group Reservations. There are discounted rates at Country Inn & Suites – Gettysburg.
On Saturday, the PA Cider Festival will celebrate cider makers with demonstrations, pairings, live music, food and shopping at Hauser Estate, home of Jack's Hard Cider. Again there will be a free shuttle to and from the event. There will be cider tap takeovers and dinners in Historic Gettysburg that evening. For more information and tickets, visit the festival website and follow along on Facebook.
On Sunday, enjoy a cider brunch at Reid's Cider House, including cidermosas, cider floats and cider-infused foods! The event will be proudly sponsored by PA Preferred and Pennsylvania Apples, which supports the PA Cider Guild.
Accommodations
Discounted room rates for ticket holders are available at $147 per night at 1863 Inn of Gettysburg. Your stay will include a hot breakfast buffet and shuttle service to and from the Meet-the-Cider-Makers Dinner. Shuttle service will also be available to and from the Cider Fest. The 1863 Inn is located in Downtown Gettysburg convenient to downtown restaurants, tourist attractions and shopping. For reservations, please call and reference the PA Cider Fest Ticket Holder Room Block. 516 Baltimore St. in Gettysburg; phone: (717) 334-6211
Accommodations can also be arranged with the Country Inn and Suites by Carlson. Discounted room rates for ticket holders are available at $135 per night and include a hot breakfast buffet and shuttle service to and from the Meet-the-Cider-Makers Dinner. Shuttle service will also be available to and from the Cider Fest. The Country Inn and Suites by Carlson is conveniently located near The Outlet Shoppes at Gettysburg featuring more than 40 retail outlets and a variety of dining options. For reservations, please call and reference the PA Cider Fest Ticket Holder Block. 1857 Gettysburg Village Dr. in Gettysburg; phone: (717) 337-9518
Maybe you're an outdoorsy person and would prefer to sleep under the stars at Granite Hill Camping Resort. Discounted sites for ticket holders are available at a 10% discount per night and includes shuttle service to and from the Meet-the-Cider-Makers Dinner. Shuttle service will also be available to and from the Cider Fest. Granite Hill Camping Resort offers more than 300 camping sites, a fishing pond, horseshoe pits, swimming pool, snack bar with a bar and many other outdoor adventures. There is also ample parking for cider makers and their equipment. For reservations, please call and reference the PA Cider Fest Ticket Holder Room Block. 3340 Fairfield Rd. in Gettysburg; phone: (717) 642-8749