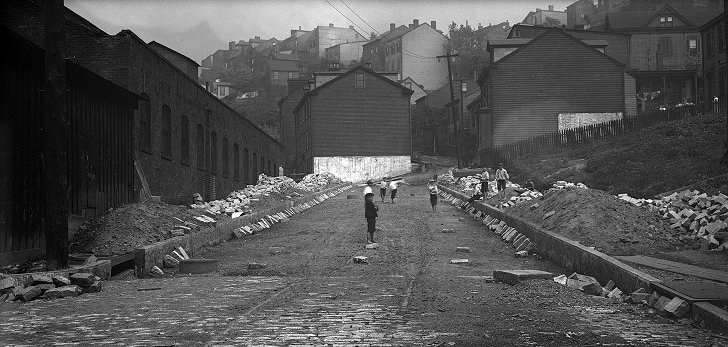 The owners of Wigle Whiskey in Pittsburgh's Strip District have purchased a 150-year-old tannery, which sits on more than an acre of land in the city's Northside, with plans to convert it into the home of their new ciderhouse and meadery, named Threadbare, by fall 2016. Pittsburgh Magazine reports that the ambitious seven-figure investment will include a production facility, barrel house, performance space and entertainment venue. There will also be ample parking available.
"We believe the American cider industry is where craft beer was 15 years ago—incredibly ripe for innovation and exploration," said Wigle owner Meredith Meyer Grelli. "We believe that the strengths of Wigle will transfer seamlessly to the new company. Threadbare will celebrate regional alcohol history and flavor as well as devote significant resources to innovation and global exploration."
Threadbare will use John Chapman, better known as Johnny Appleseed, as the primary inspiration for its brand. Chapman called downtown Pittsburgh home during the Whiskey Rebellion and was known for collecting apple seeds along the Monongahela River, which he dispersed throughout the frontier in the years following. Because Chapman did not graft the seeds, his apple trees didn't produce good fruit for eating but instead made for great alcoholic apple products.
Keep your eyes open for a November 2016 opening. For more information, visit the Wigle Whiskey website and follow along on Facebook.
Find Wigle Whiskey at 2401 Smallman St. in Pittsburgh; phone: (412) 224-2827.