Sonoma Cider, the 2015 Cider Producer of the Year at the New York International Beer Competition, is adding a fourth flavor, The Washboard, to its core line-up. The release date is slated for Monday, January 25. The Washboard features the sophisticated flavor of imported Indian sarsaparilla blended with the crisp, tart juice of organic Pacific Northwest apples and a touch of vanilla.
This will mark the second time The Washboard has been available to consumers after its trial in March 2015 as part of the "Limited Run" series. It won Gold at both the 2015 California Cider Competition and 2015 Tastings World Beer Championships. The success and unrelenting demand made the decision quite easy for Sonoma Cider.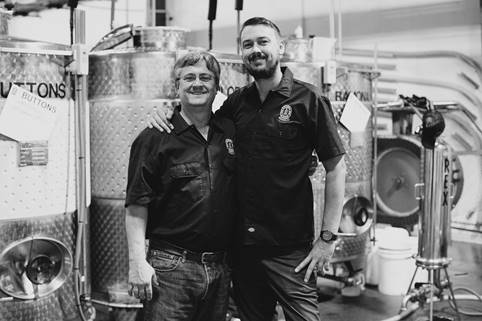 "Ever since I was a kid, I have wanted to start a root beer company. I even designed a little label for the 'California Boys Root Beer Co.' when I was eleven years old," says Robert Cordtz, co-founder of Sonoma Cider with his father, David Cordtz, CEO/Cidermaster. "It took a few years, but in March 2015 my dream came true when we celebrated the initial release of The Washboard. My dad and I were stoked to see it fly off the shelves. The people spoke, and we listened. Now, The Washboard will be added to our core line-up so it can be enjoyed all year long."
The Washboard is reminiscent of homemade root beer with organic Fuji and Granny Smith apples from Washington, organic sarsaparilla from India and organic vanilla. The Washboard joins a line-up featuring the signature apple cider "The Hatchet," pear-based "The Pitchfork" and bourbon-flavored "The Anvil."
Find Sonoma Cider at 30 Mill St. in Healdsburg, Calif.; phone: (707) 433-8212.