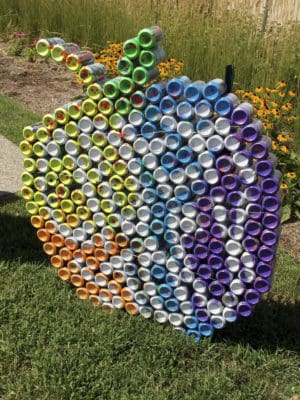 For the third consecutive year, Woodchuck Hard Cider is bringing top talent to perform at the Woodchuck Cidery in Middlebury, Vermont, during its Ciderstock summer cider and music festival on August 20. Great live music, delicious Woodchuck ciders and a collection of unique food trucks make this a great day spent in a field in Vermont.
The first year of the summer cider event, 2014, was Woodchuck's 23rd anniversary and also the grand opening of the cidery. Ciderbration had a diverse lineup that included bluesy-alt singer/songwriter Caroline Rose, country-rock from Nashville-groomed Vermont local Jamie Lee Thurston, Dirty Heads with some positive West Coast vibes and Philly-based indie-rockers Dr. Dog as closers. The music and cider at this premiere free event were enjoyed by approximately 10,000 attendees.
In 2015 the event name changed to Ciderstock and drew over 7,000 attendees, featured more great live music and served an abundance of Woodchuck ciders, including a special Firkin Frenzy that featured a selection of one-off special batch cask ciders, like Semi-Dry, Juniper Rose Citrus and Bourbon Barrel Cherry, and a Ciderita! The Ciderstock stage was rocking into the night with headliners Cage the Elephant, Danish rockers New Politics, the eight-piece Kat Wright and the Indomitable Soul Band, and upbeat local synth heavy pop group Madaila.
This year's event headliners will be announced soon, so be sure to mark your calendars and get your tickets when they go on sale. If past live acts are any indication, this year will certainly be an event not to miss. Woodchuck always puts on great events that are worth the trip!