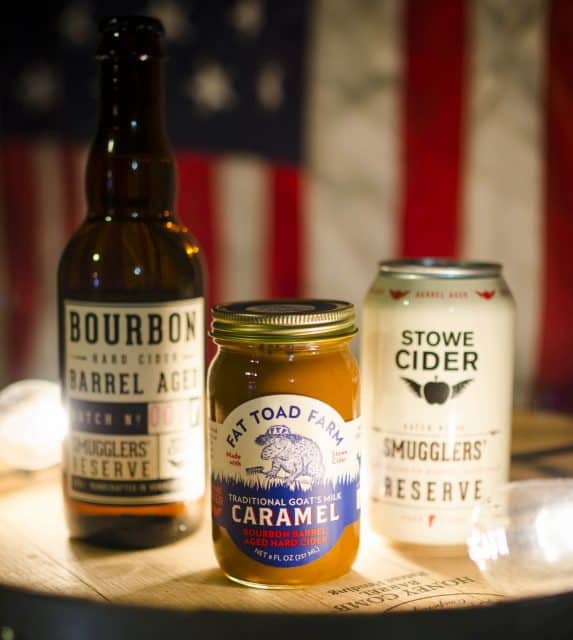 Stowe, Vermont-based Stowe Cider has announced a collaborative project with the release of Fat Toad Farm's Bourbon Barrel Aged Hard Cider Caramel, infused with Stowe Cider to bring your caramel experience to a whole new level.
The cider is hand-crafted from the highest quality apples and aged to perfection in reclaimed American oak bourbon barrels from the Smugglers' Notch Distillery out of Jeffersonville, Vermont. Smugglers' Reserve Bourbon Barrel Aged Cider is a smooth, dry, bourbon-forward cider that is the perfect complement to the creamy, not-too-sweet goat's milk caramel sauce.
Just in time for the holidays, this Vermont collab will kick up your family's holiday pies; or, pair it with a block of sharp Vermont cheddar at your holiday shindig. Add a drizzle on your ice cream or take the savory route with a dollop on your roasted squash. This caramel will surely be a favorite no matter how you pair it.
If you're lucky enough to be near Stowe, stop in for the Stowe Cider Artisan Market on November 23 to pick up some last-minute goodies for your Thanksgiving spread. Local vendors will be on the scene, including Vermont Artisan Coffee & Tea, Fat Toad Farm, Potlicker Kitchen and Elmore Mountain Bread. Stowe Cider will be filling growlers of limited edition fall seasonals, a perfect companion for your Thanksgiving feast.