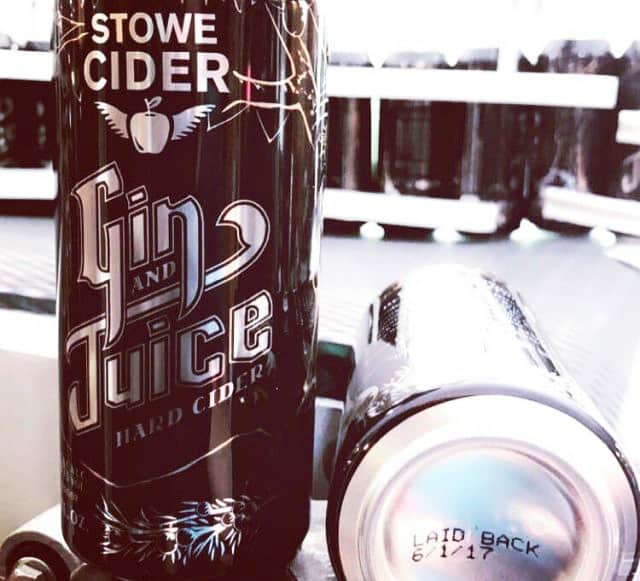 Stowe, Vermont-based Stowe Cider has renewed its relationship with Caledonia Spirits for the release of Gin and Juice. The recently released blend builds off of the 2016 collaboration with a new recipe and more accessible packaging in easy-to-transport 16-oz. cans.
"We are constantly evolving and improving our recipes. Even if they are successful, we continue to make them better," said Stowe Cider co-owner Mark Ray. "This collaboration is an act of friendship to be enjoyed in the spirit of Vermont: cold and in good company."
Stowe's cidermakers take Caledonia's spent Barr Hill Gin botanicals (gin-making juniper berries) while they are piping hot out of the still and drive them 20 miles down the road back to Stowe for a weeklong cider infusion. Raw honey is added to balance out the final product. Reusing the juniper berries provides a valuable second use for the botanicals. The cidery then offers the reused berries to local restaurants to cook with, giving them a third life.
The Caledonia collaboration is more than a means to a unique cider; it's a cornerstone of Stowe's business philosophy. "It gets us in front of an audience we might not otherwise have," Ray said. "But the biggest thing is the camaraderie you get from working with other people in the industry. It keeps it fresh and interesting for our team, and it gets people excited."
How can you get a taste? Find the list of Stowe Cider distributors online.