Henderson County, home of Hendersonville, is nicknamed Apple Country because it yields 85% of North Carolina's apples. This statistic becomes more impressive when you find out that the Tar Heel State ranks 7th in apple production among our 50 states. So, it's no surprise that the cider movement is alive and well in this mountainous region. In fact, one of the largest cider makers in the country, Bold Rock, opted to open one of their four locations in Hendersonville. If you go, look at staying at one of the charming B&Bs in the area like Pinebrook Manor, Melange Bed and Breakfast, or 1898 Waverly Inn.
Where to explore cider in Hendersonville? Here are our top picks: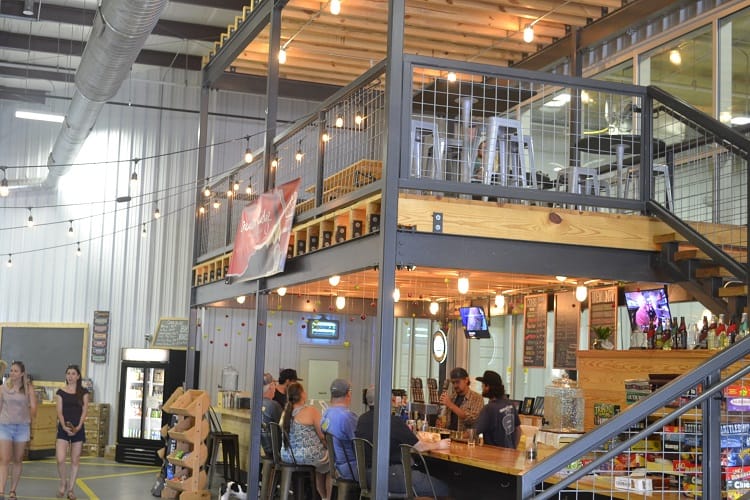 Co-owner and New Zealander Brian Shanks was drawn to Bold Rock's School House Road location in Mills River because it's truly an agricultural corridor in Henderson County. Shanks is  considered to be one of the preeminent cider experts in the cider community and, per our tour guide, "He has one of the most refined palates for apples in the world." Surrounded by farms and mountains, Bold Rock has a large outdoor patio, small outdoor stage for live music several nights a week and a permanent food truck serving up daily specials. Eight taps showcase their staples as well as some vintage (read: higher alcohol) pours and guest craft beers. 72 School House Road, Mills River, (828) 595-9941

Flat Rock's tasting room sits right on Hendersonville's quintessential Main Street. The family behind this cidery has been apple growers for generations. Most of the apples they use come from their own orchards, and they grow 100% of the blackberries utilized in their Blackberry Gold cider. In fact, these folks love adding other fruits and fruit flavors to the cider making process with their current taps showcasing blueberry, watermelon, tangerine, peach and strawberry ciders. Live music fills the taproom on most weekends, and they have pint and pizza nights every Thursday that feature a new release or a guest cidery or brewery. 305 N. Main St., Hendersonville, (828) 692-2001

It's exciting to see the owner of Saint Paul Mountain Vineyards, Alan Ward, take a vested interest in the evolving cider movement in western North Carolina. Although they have been serving their Normandy-style ciders at the winery for years, this year marks the opening of a restored cider barn located across from Saint Paul, which will be connected via a walking trail through the orchard. They've also finally received approval from the government to start growing Normandy apples on their property—making Appalachian Ridge the first cidery to do so in America. Normandy's prominence in the cider world comes from their centuries-old reputation for growing the best apples for cider, and Ward travels there every year to learn from some of the world's best master cider makers. Also available will be apple brandies and apple pastries. "Nothing will be fried," promises GM Barbara Walker. Their grand opening is set to happen this fall. 731 Chestnut Gap Road, Hendersonville, (828) 699-7507

This one's a bit of a tease, because Grandad's anticipates they'll start making hard cider this fall but will likely not sell it until next year. However, if you imagine their picturesque setting with a glass of hard cider in hand, it will be well worth the wait to settle into one of their rocking chairs facing the mountains and orchards. The orchard also offers u-pick, a corn maze, a children's play area, a small bakery serving up fresh-baked, apple-laden goodies and regular cider. 2951 Chimney Rock Road, Hendersonville, (828) 685-1685
Drinking and Dining in Hendersonville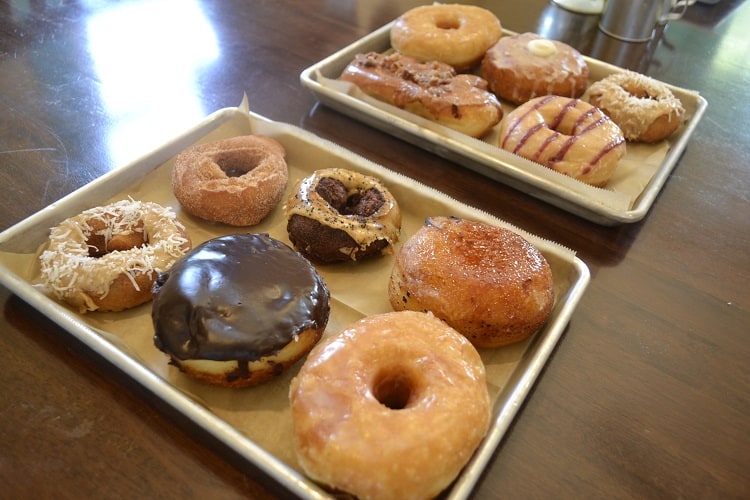 Although Hendersonville is only home to about 13,000 people, it has some surprisingly cool places to dine and imbibe. Coffee should be consumed at the colorful and big-menued Jongo Java while breakfast or lunch demands a stop at HenDough's Chicken & Donuts for chicken that's plump, juicy and lightly fried along with signature donut flavors like lemon ricotta, espresso caramel and creme brulee. For dinner, dine at the globally inspired Never Blue and live on the wild side with their cricket tacos. Or, enjoy choices inspired by the Filipino, Greek and Cuban dishes Chef Roque grew up eating in Tampa. Whatever you do, order dessert because Roque was trained as a pastry chef before she opened this award-winning restaurant.
Looking to enjoy some of the local craft beer? Head to Sanctuary Brewing, named for its commitment to animal advocacy and animal rescue. Unsurprisingly, you'll often find dogs and owners swaying along to live music several nights a week in the garage-like setting, complete with a huge garage door that lets in the mountain breezes. Southern Appalachian, a Belgian-inspired brewery, is owned by a husband-and-wife team and boasts 10 taps with eyes toward adding six more. The brewery also helps teach those going through the nearby Blue Ridge Community College's Brewing, Distillation and Fermentation programs.
Cider in Hendersonville in the Great Outdoors
2017 marked the inaugural Apple Country Cider Jam, which featured samples from nine area cideries, several local food trucks and three bands. They've already promised a 2018 event that will happen sometime in April, so mark your calendars. The rest of the year, Bold Rock, Appalachian Ridge and Grandad's all have outdoor seating.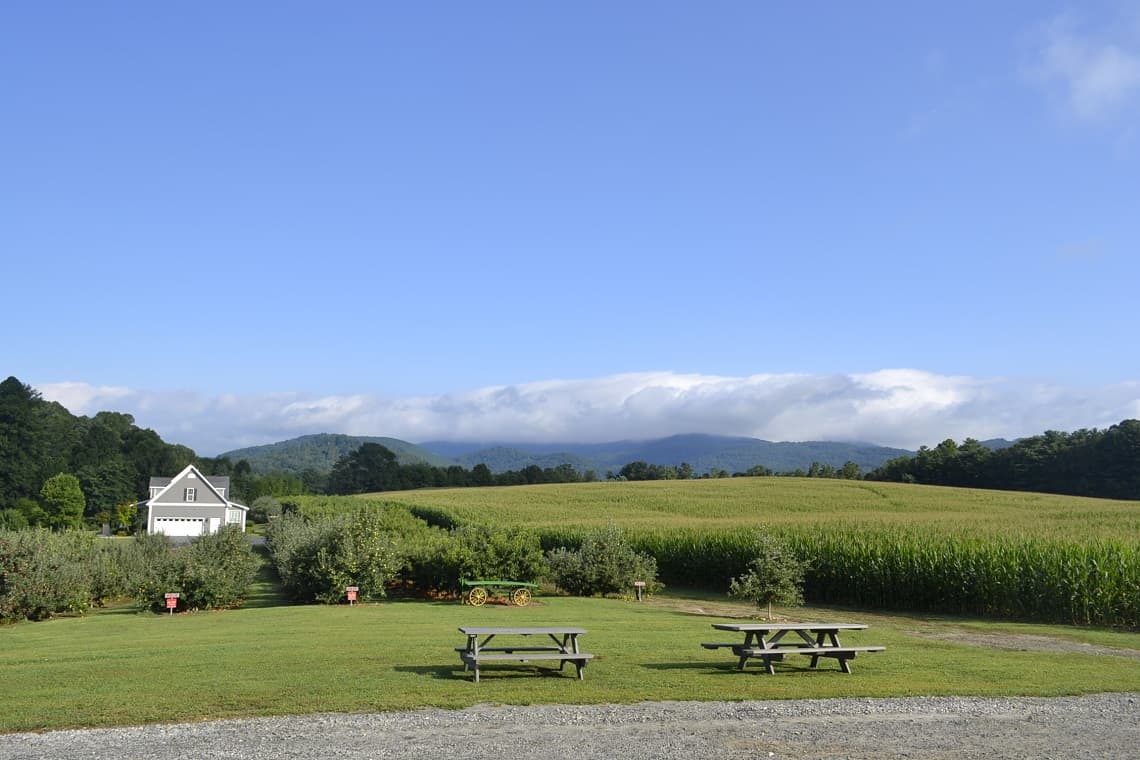 Want to add a more cideries to your itinerary? Visit Noble Cider and Urban Orchard Cider Co. in nearby Asheville or Black Mountain Ciderworks + Meadery.
What's a great cider region that you'd like Cider Culture to highlight? Let us know in the comments