A city infamous for indulgences of all sorts, New Orleans has a new cidery on the block: Broad Street Cider & Ale.
Owners Jon Moore and Diana Powell both had successful careers but decided their true love was creating craft cider. This is where the idea for New Orlean's first cidery came to fruition. 
Moore completed his doctorate in the history of the British Empire at Tulane University in 2016. During the research phase of Moore's Tulane doctoral program, the couple had the opportunity to travel around the world. Along their journey, they discovered a love for craft ciders and beer.
With a 10-year history of creating their own homebrewed beer, the couple also has a few years of cider creation under their belts. They have spent the past year researching cider-making processes and perfecting their techniques.
When asked what they enjoyed most about cider, Moore responded, "I like the flexibility that cider gives. It's all the fun of beer without long brew days like beer takes." He also explained that when they opened earlier this month, they weren't expecting much and have been happy so far with the turnout. "There are a lot of cider lovers in New Orleans and the market is responding very well," he said.
Broad Street's cidery, which lies in the Broadmoor neighborhood, has some notable neighbors including Wayward Owl Brewing Company and Roulaison Distilling Co., a rum distillery that is 32-feet from the cidery's front door.
Powell and Moore expect to source their cider's apple juice from the Pacific Northwest, where a consistent product is available. The ciders will be gluten-free, produced without animal products, unfiltered, unpasteurized and will have no added sulfites. When it comes to yeast, Broad Street will focus on variety.
"Our ciders focus is on yeast, we want to utilize different types, which will distinguish flavor profiles," says Moore. He explained that they also plan to dry hop and use other flavors, such as gin botanicals, in late stages of the process.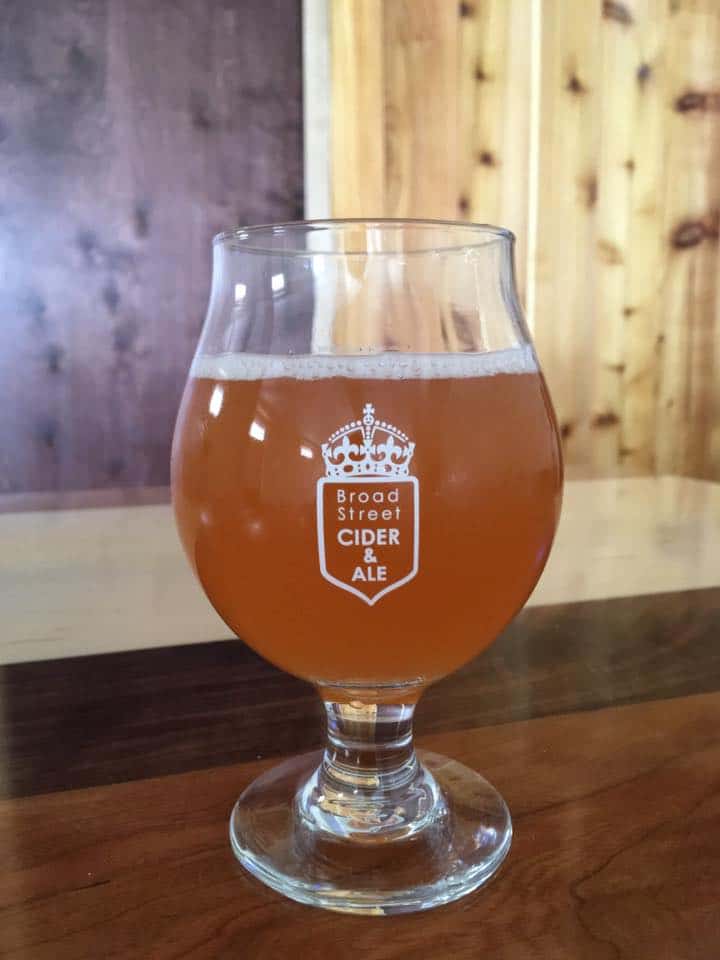 The cidery's flagship ciders will include the Cavendish Hefeweizen, Belle Saison cider and the Duchess of Devonshire, a cider fermented with English ale yeast and infused with Earl Grey tea. Pours will be served from Broad Street's British-themed taproom, which will offer up to eight house-made ciders. There will be six to eight beers on tap, including craft favorites like Avery's White Rascal, Brewery Ommegang's Hennepin and Ballast Point's Sculpin.
Though there is no kitchen at their location, Moore stated he will encourage food trucks and pop-up food vendors to come to Broad Street Cider & Ale to satiate the hunger of its imbibing guests. Be sure to look for Broad Street's Gumbo Cookoff in September, which will serve as the cidery's official debut to the public!
Broad Street Cider & Ale is now open! Weekly hours are Fridays from 3–9 p.m., Saturdays from noon–9 p.m. and Sundays from noon–7 p.m. Ages 21 and up only, please. For more information, visit Broad Street Cider & Ale's website or visit their Facebook and Instagram for updates.
Find Broad Street Cider & Ale at 2723 S. Broad St. in New Orleans, Louisiana; phone: (504) 405-1854.