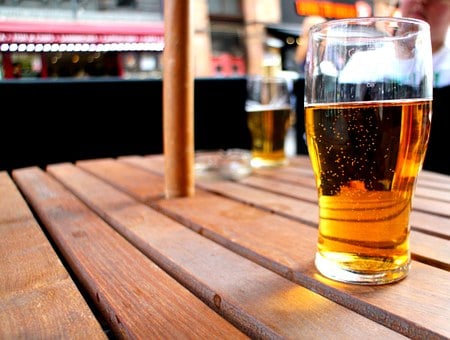 Are you a United States Association of Cider Makers (USACM) member who couldn't join other cider producers and cider aficionados at this year's CiderCon? Great news: USACM is offering free webinars of the informative Nielsen presentations that left a lasting impression on all who viewed them. The free webinars will be offered on April 5 and 13 to all USACM members.
The April 5 presentation will be shown from noon–1 p.m. Eastern time and is titled "Cider Trends in the U.S.: How to Increase Your Odds of Success by Evaluating Marketplace Dynamics." This webinar will focus on the following items:
How is the cider industry performing?
How does cider compare against other BevAl categories?
What are the hot markets for cider?
What package size, can/bottle size and packaging cider do cider shoppers prefer?
What are the main on and off promise cider trends?
What are consumers saying about cider?
The April 13 webinar will be offered from noon–1 p.m. Eastern time and is titled, "The Apple of My Eye: How to Develop Cider Packaging That Wins with Consumers." USACM members who register for and view this webinar will have the following questions answered:
Why is package design particularly important for the cider category?
What are key requirements for high-performing designs?
Which cider designs are winning at shelf, and why?
How can you do research on package design in a more cost-effective manner?
The viewing of these webinars is free, but registration is required. Interested members can register for the April 5 and April 13 webinars online via the respective links.
For those cider producers who are interested in seeing just how effective their package design truly is, Nielsen is making available an exclusive package audit offer at a fraction of the cost. Get all of the details online.
If you'd like to help Nielsen make its cider data even more accurate, cider producers are able to send digital copies of their UPC codes to the company. Send a copy of your product's labels, back and front, to npcimages@nielsen.com and danny.brager@nielsen.com. If you carbon copy ellen@ciderassociation.org when you send in your labels, you'll earn a raffle ticket for $100 off CiderCon 2018 entry! The winner will be drawn the week before registration opens in the fall.