Heads up: The 10th Annual Virginia Cider Week is nearly here! This statewide celebration, which is organized by Virginia Cider, takes place each year in the week leading up to Thanksgiving — this year, it's running from November 11 through November 2o, 2022. There are a bunch of fun events happening as part of VA Cider Week, including pairing dinners, tastings, workshops and open houses at cideries across the state.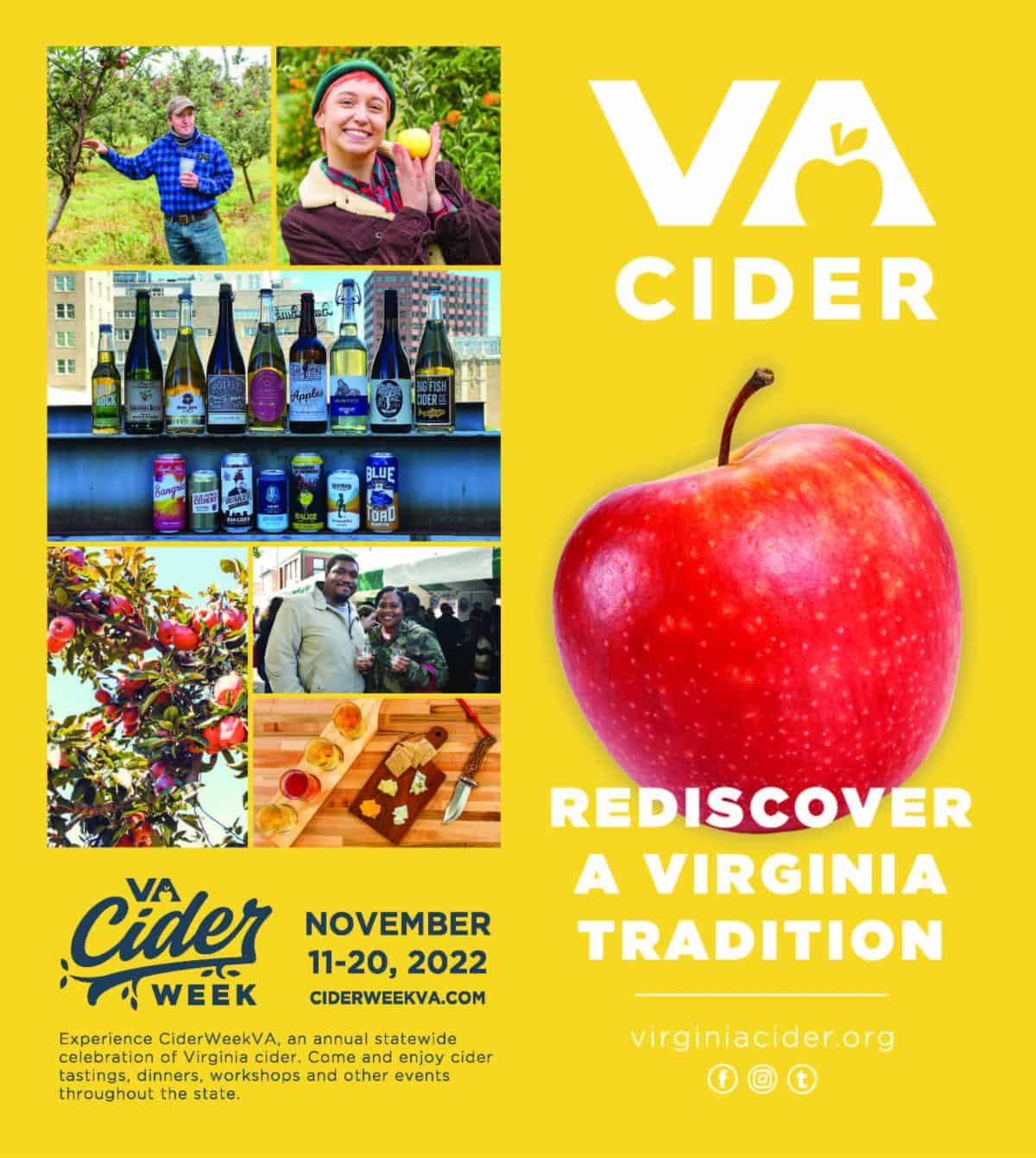 "Virginia Cider Week is a great time to celebrate local cider that's made at cideries across the Commonwealth," says Virginia Cider Association President Anne Shelton of Albemarle Ciderworks. "As a bonus this year, we're excited that cider fans can join in on the Virginia Cider Trail by checking in at each participating cidery they visit."
A VA Cider Trail refresher: This year-long digital trail is a free program that all Virginians or visitors of age 21+ can sign up for and engage with. Its exclusive passport is a curated collection of 34 Virginia cideries, many of which feature unique deals when you check in there. Each check-in enters users into a grand prize raffle for a chance to win a Cidery Airbnb stay at Magnolia Cottage, a beautiful 3-bedroom home in Kilmarnock, Virginia the end of the year; or a Virginia Cider Trail hooded sweatshirt at the end of each quarter. With over 50 cideries in the state, there is a lot to explore! The Virginia Cider Trail will run through June 25, 2023, so don't delay!
A few Virginia Cider Week events include:
Friday, November 18, 7-9 p.m.: Harrison Competition at Sage Bird Ciderworks: Virginia cideries go head-to-head in a competition to showcase the state's best Harrison single varietal ciders. Buy tickets for a night of tasting, charcuterie and a chance to chat with fellow VA cider enthusiasts.Tickets include: light bites, taste training, a seated tasting of Harrison cideries from across Virginia, a meet-and-greet with cider professionals, and a chance to vote for the your favorite cider. The winner will be announced promptly at 8:30 p.m. Participating cideries include: Sage Bird Ciderworks, Potter's Craft Cider, Albemarle CiderWorks, Blue Bee Cider and more!325 N. Liberty St., Harrisonburg, VA; (540) 607-8084.
Saturday, November 19, 1-5 p.m.: Alexandria Cider Festival at the Lloyd House: Enjoy a selection of ciders from 10 Virginia cideries! Tickets includes cider tastings, a souvenir glass and live music. Tickets are $55 in advance, $65 at the door. This is an outdoor festival, so dress for the weather! Proceeds from the Cider Festival will benefit the Historic Alexandria Museums. 220 N. Washington St. Alexandria, VA; (703) 746-4554.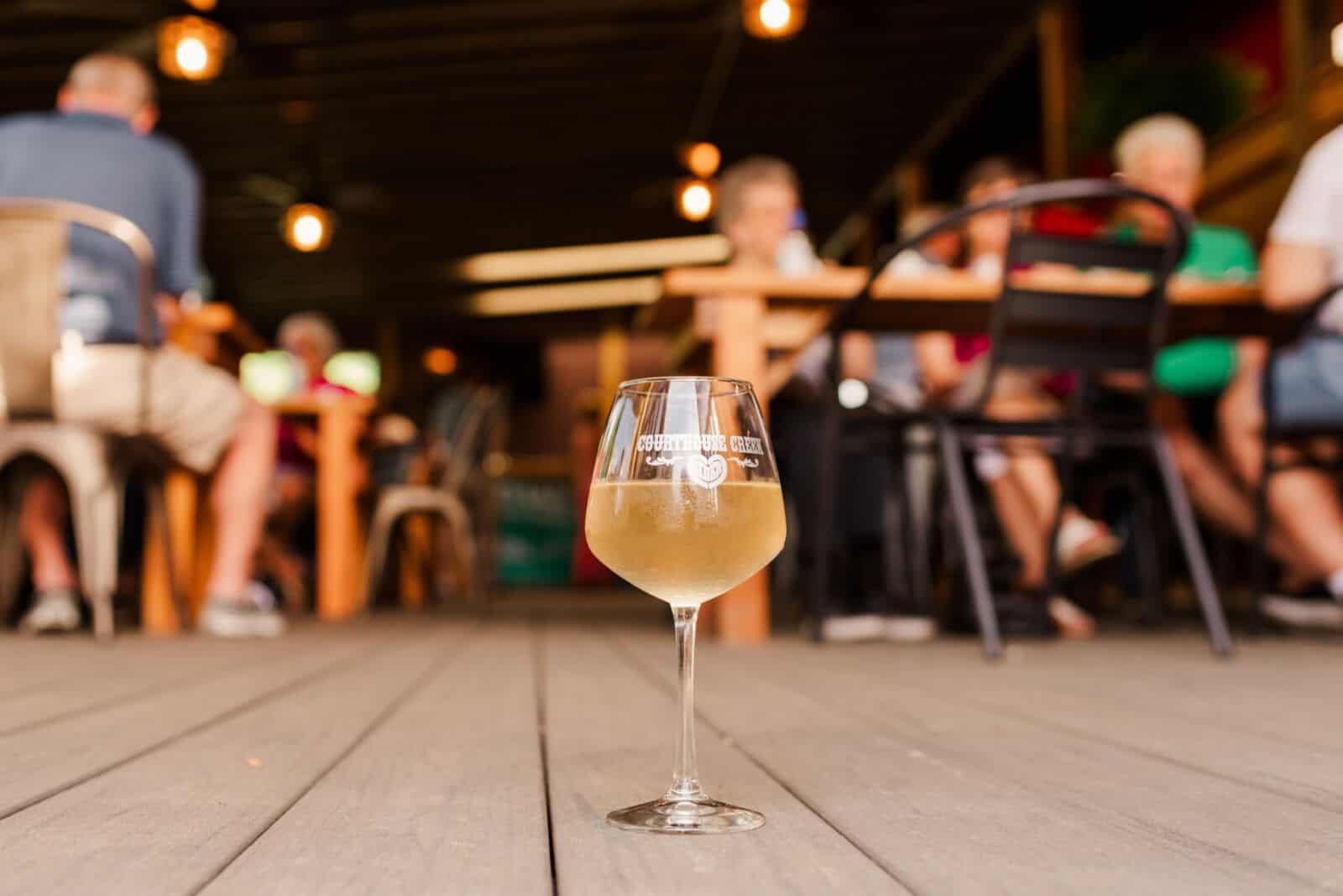 For the full list of events and more information, visit the Virginia Cider Week website!