For our next few installments of our Women Making Waves in the Cider World series, we're going to focus on cider companies that employ women in high numbers and in all types of positions. We're interested in investigating how the culture of these companies can create models for those who still have some serious work to do on the diversity front. We believe that hiring practices and intentional opportunities for all sorts of people in the cider sector can create real and lasting change when it comes to the future of the industry.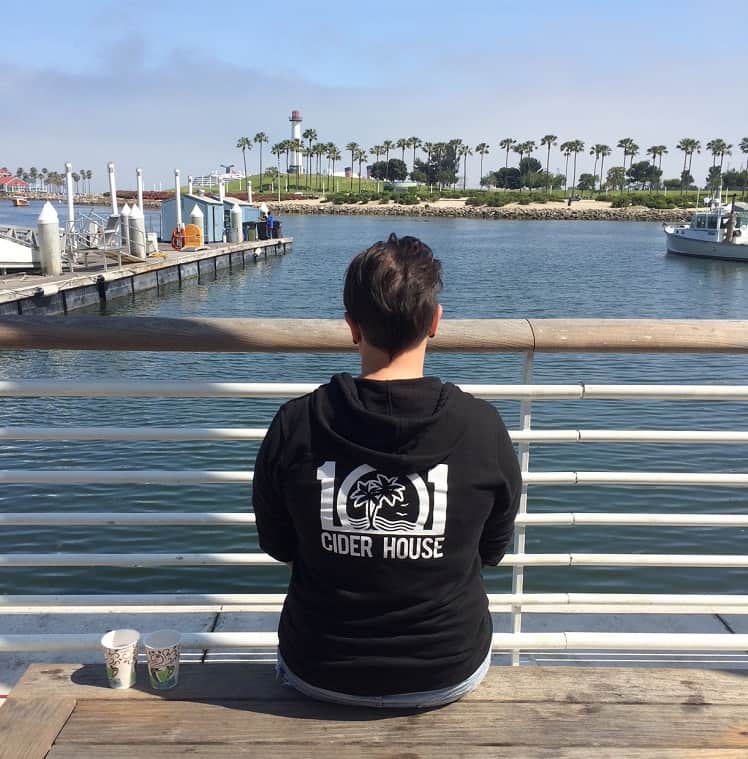 In our 12th edition of this column, we meet some folks from Half Pint Ciders, a cider-exclusive import and distribution company under the umbrella of McTavish Brands (also home to 101 Cider and Pulp Culture), based in Los Angeles, California. Since its founding in 2014, Half Pint has built a boutique portfolio of ciders from around the world, and has helped to introduce those products to buyers and consumers across the West Coast of the U.S. Of Half Pint Ciders' seven team members, four are women employees who are helping this operation to grow and thrive.
Ciera Licata, Director of Operations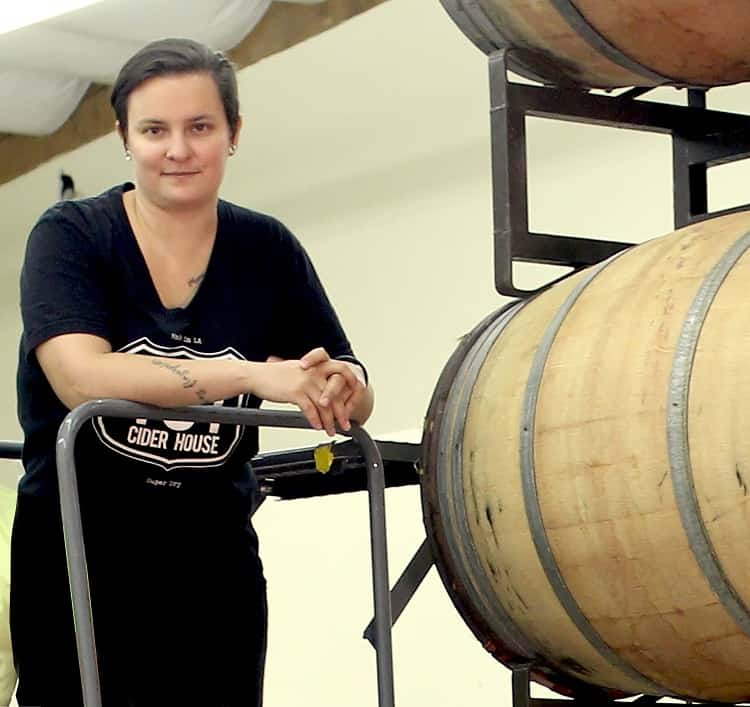 Ciera Licata is Half Pint Ciders' director of operations and was one of the company's first employees when it started up four years ago.
"I used to joke that my official title was simply, 'the wearer of many hats,' but there is still a lot of truth to that, even today," she says. "I dip my hands into just about every facet of the company on the daily." At Half Pint, that means everything, from managing brand relationships to logistics and inventory management, as well as sales, marketing, employee management, taxes and making coffee.
Licata's family owns a bar, and so she was no stranger to chatting it up with a sales rep. or brewer. While looking to get into the beverage world had a been a goal of hers, craft cider wasn't always on her radar. "It was really Half Pint and the two amazing people who were here before me that opened up an entirely new world to me," she says. "This world has become a true cornerstone of my life, both professionally and on a personal level, as well."
Being new to cider is not specific to Licata — she says it's common across the entire region. "We are based in Southern California, and if you know anything about the cider scene here, then you know there really isn't much of one at all," she explains. "When we first took up shop here, cider was not only a new category, it was a completely new concept. Liquid apples that aren't cloyingly sweet, only for women and only consumed one glass at a time and on one night of the week? Get outta here!" On the upside, she insists that this challenge has made way for Half Pint's greatest accomplishment: "It might still be small and it's still growing every day, but L.A. knows what good cider is and they're anxious for more."
In such a strong leadership role, she's very in touch with the company culture, and how it's cultivated, at Half Pint. "One of the first things the owner of our company said to me when I was hired was that he wanted to create an office atmosphere that felt like a home away from home, a place you would be glad to come to every day because it was casual, fun and comfortable," she says. "That is not to say that we don't work hard every single day, because we do … Even so, the vibe is chill because we built it to be that way." Licata brings her dog to work almost every day, and says she's cleared her desk on more than one occasion to make room for a late-night pizza. "My record player lives in my office. I feel comfortable here, this is my place," she notes.
Overall, Licata says she wants to see more women stepping into the roles in the cider industry in the areas they're most passionate about.
"The cider industry is just as much about its people as it is about its apples," she says. "A hard focus on people is what makes our company great. That same focus spread out across all of the U.S. cideries and beyond is not only what will make our industry great, but it is also what will make our industry last."
Mara Tyler, Operations Manager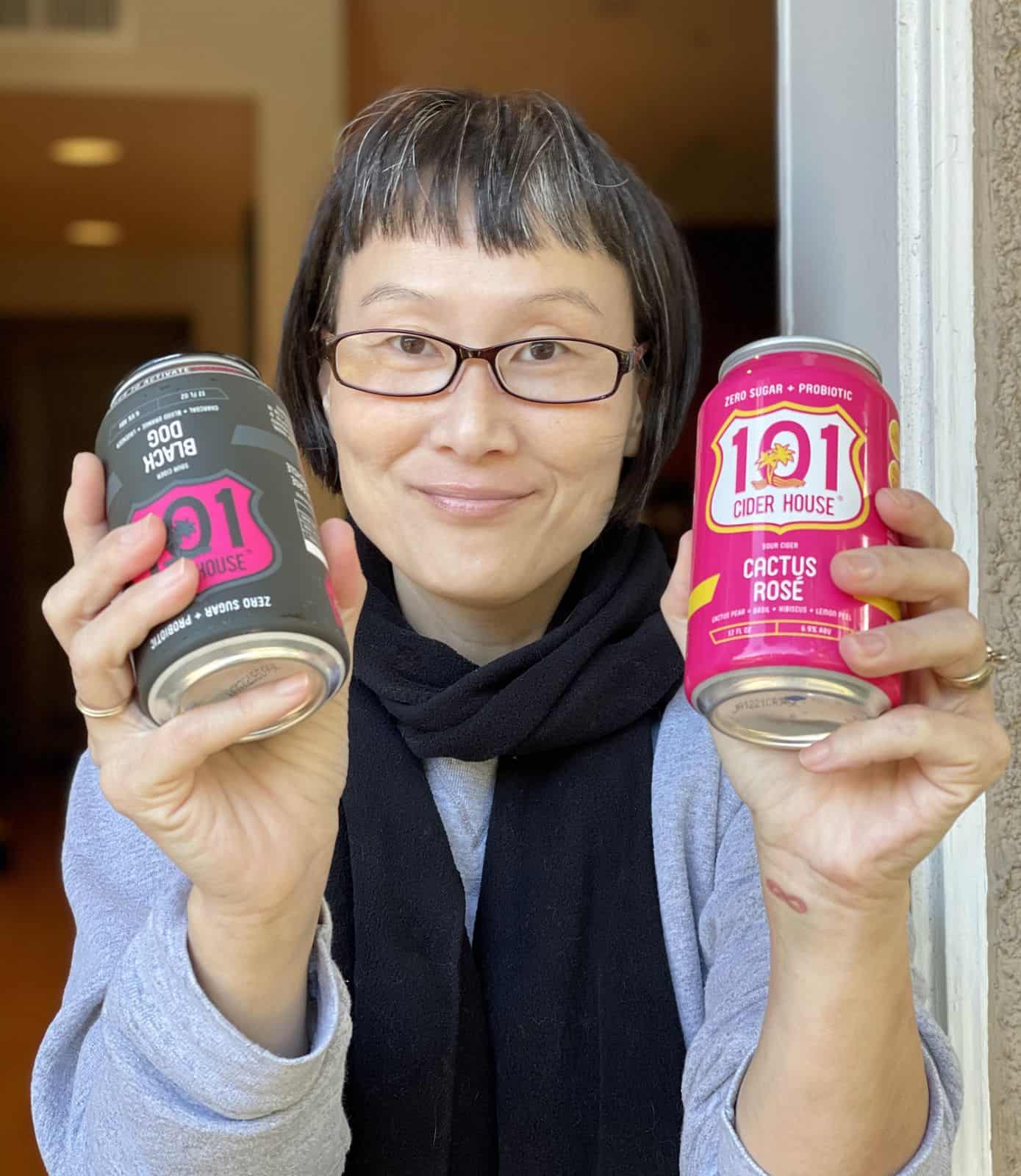 Tyler joined Half Pint Ciders in the fall of 2019 as Operations Manager. She works alongside Ciera Licata with all the day-to-day things that keep the company running: accounting tasks, reconciling inventory, processing orders and helping customers. She works closely with the sales team to make sure orders are getting processed quickly and accurately, and with Half Pint's delivery company to resolve problems and manage inventory to keep wholesale customers happy. She also coordinates with the warehouse to get pallets prepped for the company's distributor partners.
"Pretty much anything that needs to happen to get packaged product to our customers, I do." Tyler says. "I've even done a few deliveries, which I will fully admit wasn't amazing. I'm not very coordinated with a dolly. There might have been a case of Gunpowder Guava that tragically met it's end in the middle of Lankershim Boulevard."
Tyler admits that she "stumbled" into the craft cider industry after reading the job description for what ultimately became her position.
"I enjoy companies that have a lot of growth potential and love jobs where I have the chance to dip my toes into a lot of different projects. Plus, when I interviewed, I loved Jackie and Ciera. So I knew that the work environment was going to amazing!" she says.
The friendly vibe and hard-working environment of the company appeals to her. There is also a sense of camaraderie, born from the intensity of the work, that she enjoys. She says that pre-COVID, the team would often hang out after work on the office's back patio, having a cider and playing ping-pong.
Tyler takes pride in some of the process changes she's been able to make as Operations Manager.
"I'm a person who loves organizing and installing processes to take the guess work out of things that are done regularly. Because it's such a small company, I get to have a lot of influence over how things are getting done," she notes.
As she's become more immersed in the craft alcohol and cider industries, Tyler says she's noticed that there aren't a lot of women brewers or company executives, and not many minorities in the alcohol industry in general.
She observes that when it comes to hiring, Licata pro-actively finds recruiting outlets that are inclusive, and posts jobs openings across several different sites.
"Part of the problem is sometimes we simply don't get a lot of diversity in our applications. So just having the intention to be inclusive is a good first step," Tyler says. "The goal is to get great applications from people of all backgrounds for every position so we have options to hire from a diverse pool of candidates … I think having the input of men and women from all different backgrounds is so important for any company.
Alexa Pettit, Digital Content Creator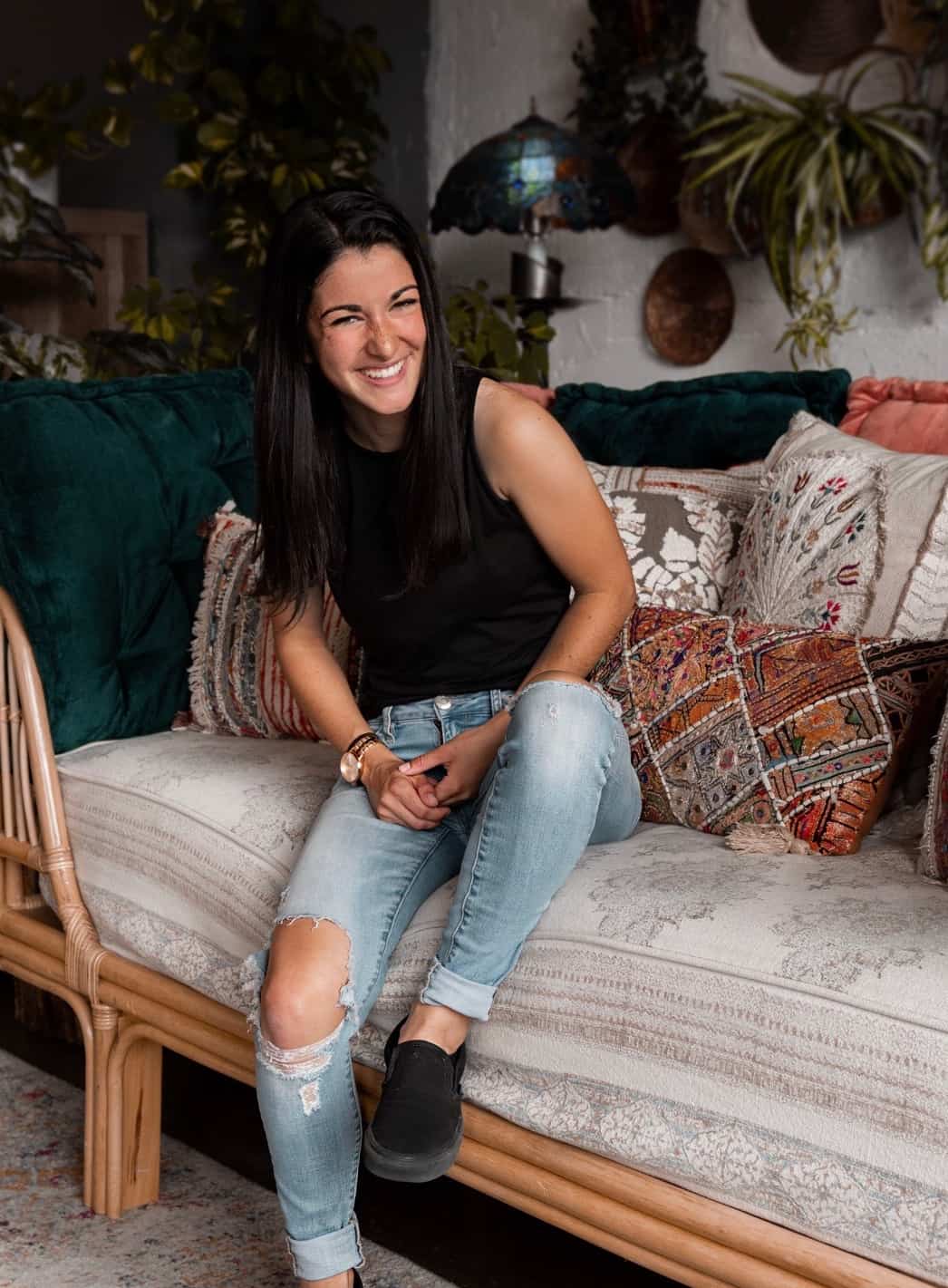 Digital marketing is crucial for cider brand these days, and that is the role of Alexa Pettit at Half Pint/McTavish Brands. A relatively new hire (she began working with the company in October of 2020), she works with the marketing team to produce creative assets like social media posts, business cards, sell sheets, packaging projects and label designs. She says she also "dabbles" in photography and capture content for the brand's various Instagram channels.
The look and feel of 101 Cider is what initially drew her to the company.
"I love the creative freedom associated with designing for cider and beer companies," Pettit says. "Businesses are ever-changing and constantly revamping their branding; I feel as though I have a lot to contribute when it comes to bringing new ideas to life in this specific department.
All of the co-workers she's met via Zoom and in-person have helped her feel welcome to the team.
"I haven't felt more connected to a team of like-minded individuals. I feel a real sense of respect and motivation with my co-workers!" she says.
As a creative, Pettit loves bringing her imagination to life through design. She's most proud (so far) of the cider labels she's designed, and feel like the spirit of her team is what has allowed her to stretch her creative wings.
"I can't emphasize just how important it is to allow a creative person to actually have creative freedom and go outside of the box," she notes. "My team allows me to explore my ideas ."
To learn more about Half Pint Ciders, check out its website or follow along on Instagram!
Half Pint Ciders is located at 31320 Via Colinas, Unit 110 in Westlake Village, California: phone: (818) 851-9018.