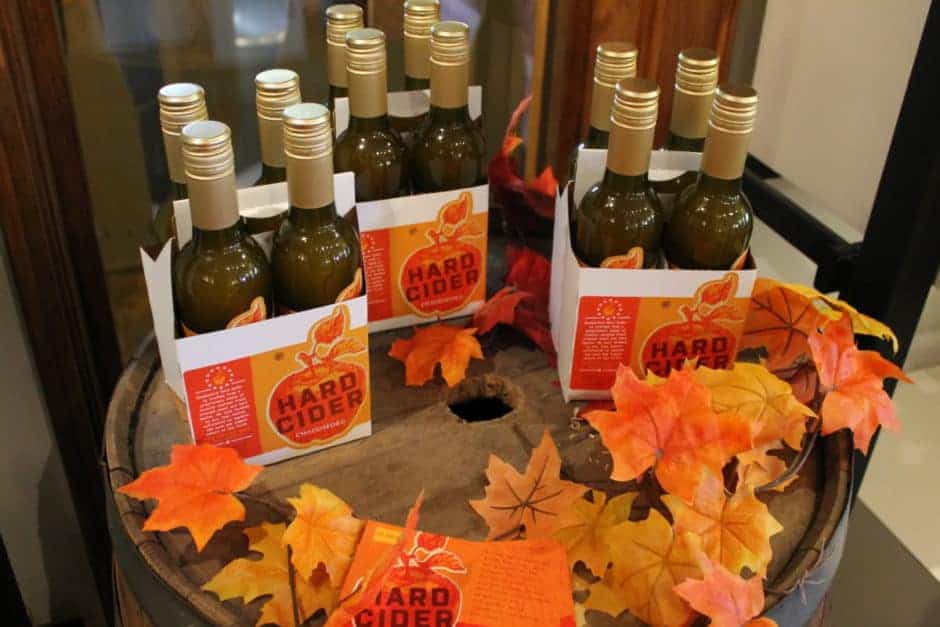 Eve had the right idea. Apples aren't going anywhere. Hard cider is here to stay. Local producers like Jack's Hard Cider, Big Hill Ciderworks and Good Intent Cider are cropping up into the local scene, while brands including Woodchuck Hard Cider, Angry Orchard, Original Sin and Doc's Draft Hard Cider have been enjoying fruition in cocktail bars and restaurants around the U.S. in the last several years.
And although certain countries (France, Spain, England) long ago adopted alcoholic apple cider as a cultural standby, after a brief stint of ciders in colonial times, America is only recently catching up. And catching up quickly. According to Time magazine, the growth of cider in the states has been hitting an especially hot streak within the past several years. Per Chicago-based market research firm IRI, cider sales zoomed 75.4% in a 12-month period in 2014 to $366 million.
Producing a quality hard cider, like wine, is a science of synergy within itself. And at the risk of oversimplifying the chemistry and steps involved, the process goes something like this: cider mills select specific cider apples that become a little boozy via fermentation. The addition of yeast and sometimes sugar, coloring, conditioning, fining and finally bottling produce what our own Town Dish co-founder/cider connoisseur, Mary Bigham, touts as "new champagne."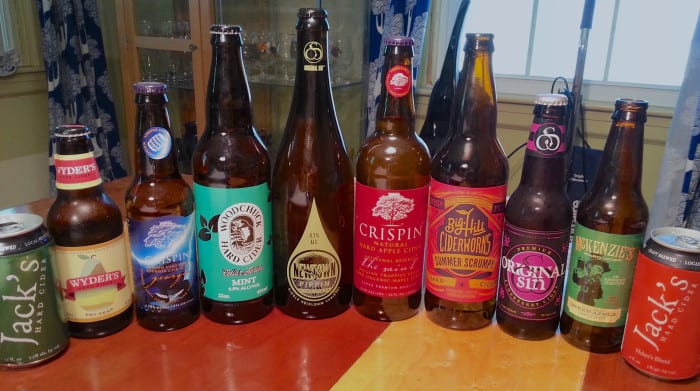 But none of this matters if we don't treat this "new champagne" with the respect it deserves. For example, how does one sip cider? Does the type of stemware make a difference? Is temperature or color an issue? Can cider be paired with food?
There is no exam that certifies a person as a cider expert, as there is for wine (Sommelier) and beer (Cicerone). But don't let that deter you from checking out the five tasting tips below adapted from tiltedshed.com on how to get the most out of your fruit-flavored experience.
Don't drink ice-cold cider.
Extreme cold masks flavors and aromatics, especially in ciders fermented from traditional tannic apples. Let ciders "open up" as you would with a nice white wine; removing from the fridge or ice chest and setting out for 5 minutes at room temperature will do the trick. The sweet spot for enjoying craft cider is 50 to 55 degrees, though with the dry, tannic ciders, we even like them closer to room temperature. Let it warm up a bit. You'll thank us later.
Use the right glassware.
Do yourself a favor and don't drink cider straight out of the bottle. If you want to fully experience all a cider has to offer, pour it into a glass. Fluted glasses provide the best vehicle for performing an organoleptic assessment (see #4 below). Pilsner, fluted Champagne, tulip and bona fide cider glasses are the best choices as they accentuate the bubbles in an effervescent cider and enhance the aromatics. Wine, Belgian beer and porter-stout glasses work in a pinch. Such a beautiful sight, too, so get out that camera phone and start snappin'!
When tasting a flight of ciders, do so in order.
When tasting several wines in one sitting, it's customary to start with whites and follow with reds, or in the case of reds, start with the lighter-bodied and less tannic and end with the fullest-bodied and most tannic. This doesn't necessarily translate to cider, because unlike wine, ciders are made with a huge range of flavors, adjuncts and techniques. Start with the least "interrupted" ciders, as this gives you the best experience of each style:
1. Ciders fermented from apples only.
2. Ciders with spices or botanical flavors (e.g., hops, fir tips, lavender).
3. Barrel-aged ciders (in used wine or spirits barrels).
4. Fruit ciders (e.g., pear, berries, apricot, cherry), cysers (fermented with honey) and other hybrids (e.g., ginger).
5. Ice ciders and pommeau (cider blended with apple brandy). As for sweetness, if possible, start with the semi-dry and dry and end with sweet; high-residual sugars can really overwhelm your taste buds.
Learn and use organoleptic terminology.
"Organoleptic" refers to the sensory evaluation of an alcoholic beverage: its appearance, aromas, flavors, body and finish. You're probably more accustomed to evaluating wine (and to a different extent, craft beer) for these qualities, but your experience of cider will benefit from careful, thoughtful analysis as well. Spending 5 minutes assessing cider attributes makes one appreciate well-crafted ciders even more.
Try pairing cider with food.
Lighter-bodied ciders often make great "session" ciders—for example, drinking without a food pairing on a hot day or after a long day at work. Others, particularly those that are on the dry side and made from traditional tannic cider apples, are incredibly complex and pair wonderfully with meals and appetizers. Cheeses (fresh and aged), oysters, crab, all things pork and charcuterie are classic pairings, but fish, burgers, pizza, poultry and winter squash all make interesting combinations. Experiment! Some semi-dry ciders make for lovely bubblies, are great as an aperitif or as a New Year's Eve or wedding toast.
There is no doubt about it. Cider is refreshing, effervescent, crisp and just plain delicious (and it's gluten-free!). It's meant to be enjoyed with friends, family, at a local pub or during a delectable dinner. Sip it. Enjoy it. Have fun with it. Don't overthink it too much, and remember, there's a cider for everyone and a cider for every occasion!
So go ahead. Take a bite. Or in this case … a sip.
Chaddsford Hard Cider photo: Mary Bigham