Washington, D.C.-based ANXO Cidery & Pintxos Bar has announced the release of the first cider created at its Kennedy Street location: Cidre Blanc.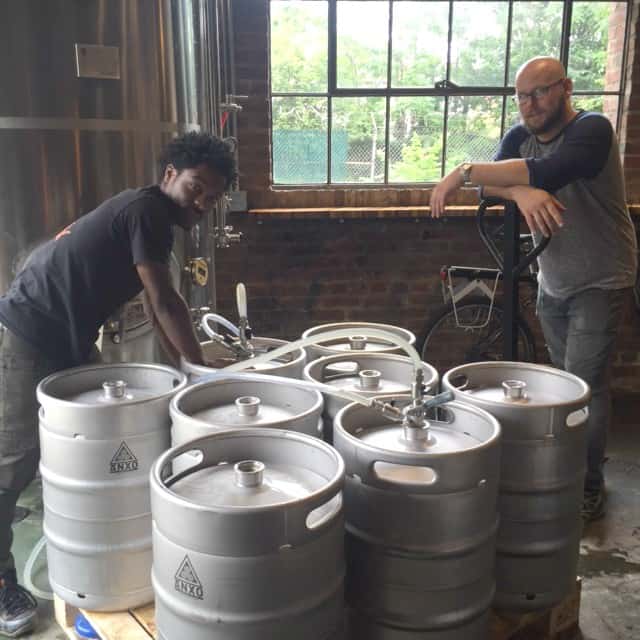 Cidre Blanc is ANXO's new flagship cider. This batch was made exclusively from 100% GoldRush apples from Winchester, Va., then fermented in stainless steel with Sauvignon Blanc yeast. ANXO describes this tasty cider as offering "bright acidity with notes of juicy peach, apricot and lemon, balanced by subtle tannins."
Future iterations will be predominantly made with GoldRush apples, but will likely have some other apples worked in, as well. It is referred to as a "bright" cider, as it is acidity driven and super refreshing.
The cidery currently has 60 kegs of Cidre Blanc, all being served at each of ANXO's three locations. Eventually, the cider will begin to show up at other local Washington restaurants and bars.
"We'll be packaging the second batch in early October, and this version will make it into 12-ounce cans," says Sam Fitz, director of operations at ANXO Cidery. "The response from customers has been amazing. People comment on how bright and refreshing it is and it immediately became our top seller."
ANXO has a tentative release party for late October currently on the books, with a possible harvest festival at the Kennedy Street location.
ANXO has three locations in Washington, D.C.: the Tasting Room at 711 Kennedy St. NW; phone: (202) 722-2696; the Restaurant & Pintxos Bar at 300 Florida Ave. NW; phone: (202) 986-3795 and Porrón By ANXO at 525 Eighth St. SE; phone: (571) 455-7583.