A lot of cideries make a limited-run cider or two using fruit donated by neighbors from at-home apple or pear trees. These ciders are a great way to keep homegrown fruit from going to waste, and a way to share the local terroir and harvest with the whole community.
For Archetype12 Wines, based in Portland, Oregon, this crowd-sourced fruit model is how they make all of their ciders. It's a unique approach that sparked our curiosity, so we called up founder Jason Werner to learn more about how this tiny, DIY-driven operation works.
Cider Culture: How did you get into cidermaking?
Jason Werner: I came from a career in business strategy. I fell in love with wine first. I consider myself a winemaker first, a cidermaker second, and an experimenter with all-things-fermentable third. In 2017, I started a deep-dive into wine, and worked a commercial harvest in the Willamette Valley. I joke that from 2017-2018, I got my "wine BA."
How did you end up using community fruit to make Archetype12's cider?
I'm a long-distance runner, and I would run past houses in my local neighborhood, Metzger, and see all these old heritage apple trees. People would purchase old house with these trees on the property, but couldn't put all of the fruit they produce to use. I've always been a huge proponent of sustainability, and I wondered if we could do anything with that fruit. That led me to this side project, Terroir Incognito, which is crowd-sourced, community-supported craft cider.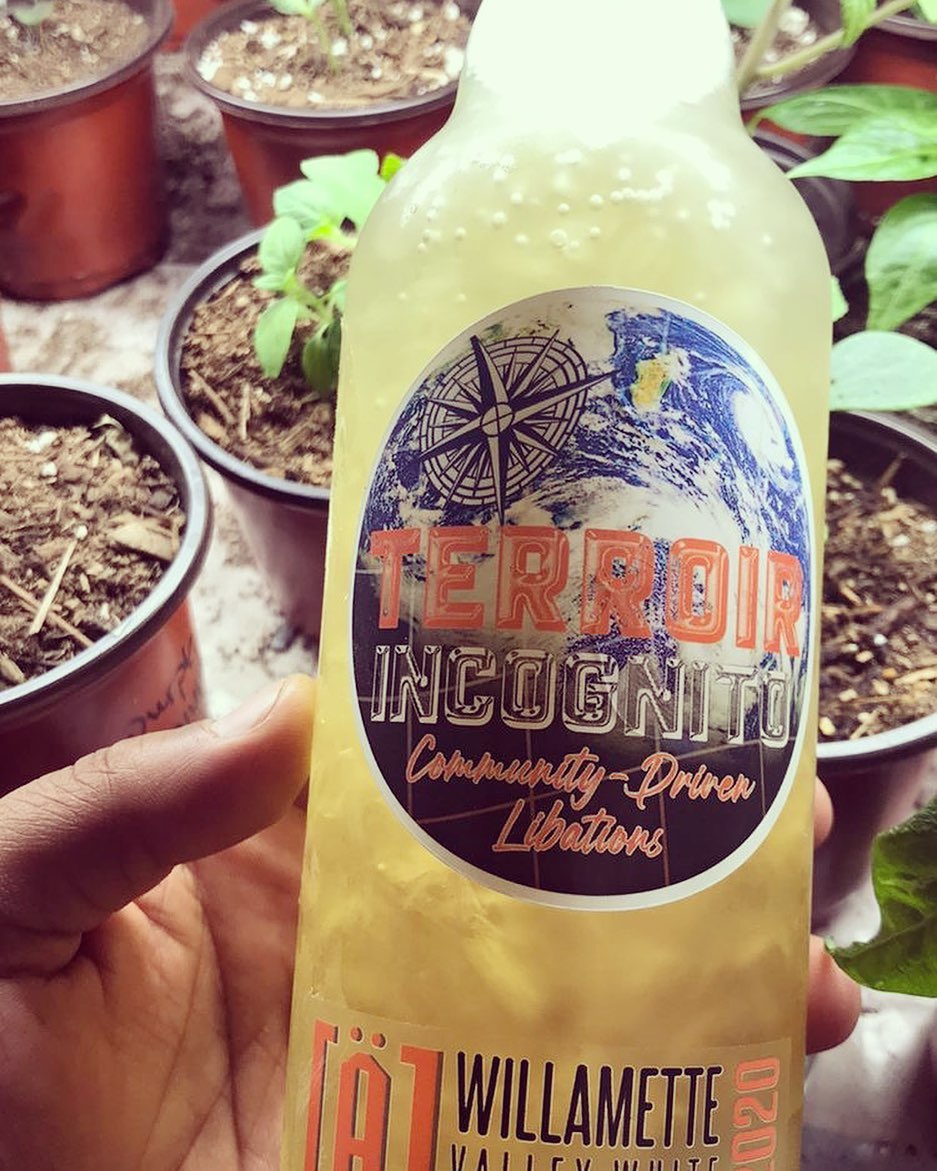 To find the fruit, I would sometimes stop to talk to people about their trees, and during Covid I started sending people letters in the mail. The first year we did this was 2017, and I got fruit from maybe 4 trees, which made about 50 bottles of cider. From there, the project continued to grow in terms of scope and scale. In 2020, we really ramped up production. Our first commercial vintage was 2019, and we focused on ciders and piquettes, and released about 16 SKUs. In the 2021, vintage, we brought in 1.5 tons of crowd-sourced fruit. I bring some of that finished product back to the people who grew the fruit to help deepen ties in the community, and some makes it to our website. 
Do you usually harvest the fruit, or do the people who donate it?
I am for the most part a one man show, so most of the time I go harvest by myself. It's just me rolling up in my 2005 Pontiac Vibe. I can fit two Bordeaux barrels in that thing! When I first started doing this, I assumed people would just let me in to harvest, but in reality most people want to harvest right alongside me! So we have conversations for hours about their family, their history in Oregon, what they've done with the trees, and so on.
Tell us about your cidermaking process.
After harvest, we let the apples sweat in the cellar for 1 or 2 months. I have a whole set up I've invested in including a crusher and basket press. We ferment everything in our small facility in Portland. After fermentation, we taste and decide what to blend, age and what else the ciders need.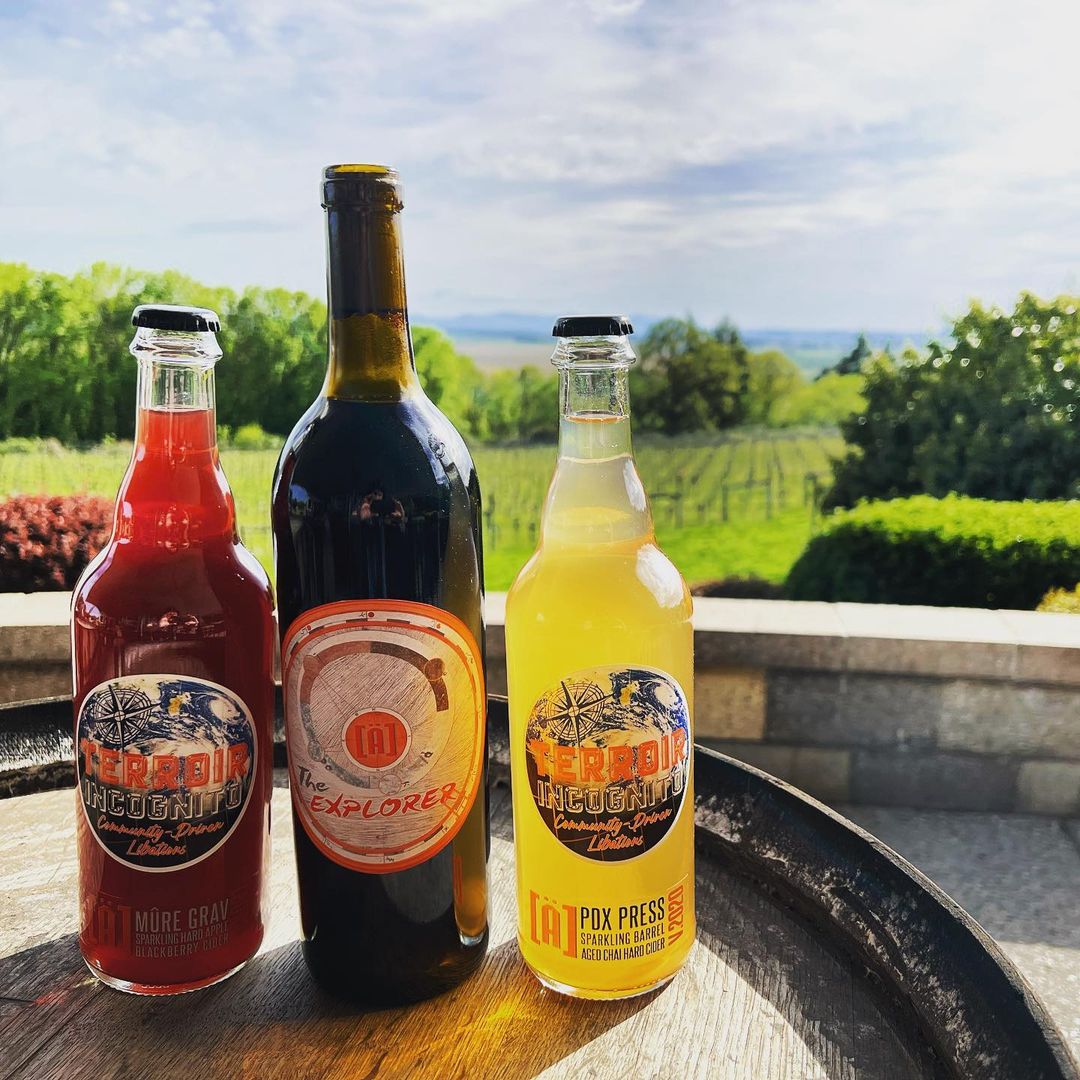 So many of Archetype12's ciders have an experimental streak. What inspires all the flavors you make?
Like a lot of cidemakers, I suffer from "shiny object syndrome." It's all about taking the apples we got from that year, looking at how we split them and experimenting with different flavor profiles. We're not really interested in building out seasonal releases; we're doing vintage cider and we want each one to be artisanal in its own right.

For instance, PDX Press, one of our products from 2020, is a mix of fruit from all over the Portland metro, and once it finished its base fermentation to 8% we hit it with a dosage of maple sugar and apple jack, put it in an old cab franc barrel for 10 months. Then we combined it with some organic chai concentrate, force carbonated it and bottled it.

I also do a lot of weird experiments that don't even make it to the website. Even after you've made a piquette you can rehydrate the pomace to some extent for a third time and then it cook that down with flavorings like maple, vanilla or orange zest. What you're left with is a high-fiber, low-sugar apple butter or jelly alternative. I call it pomace butter, and to me, it's another way to use the whole fruit.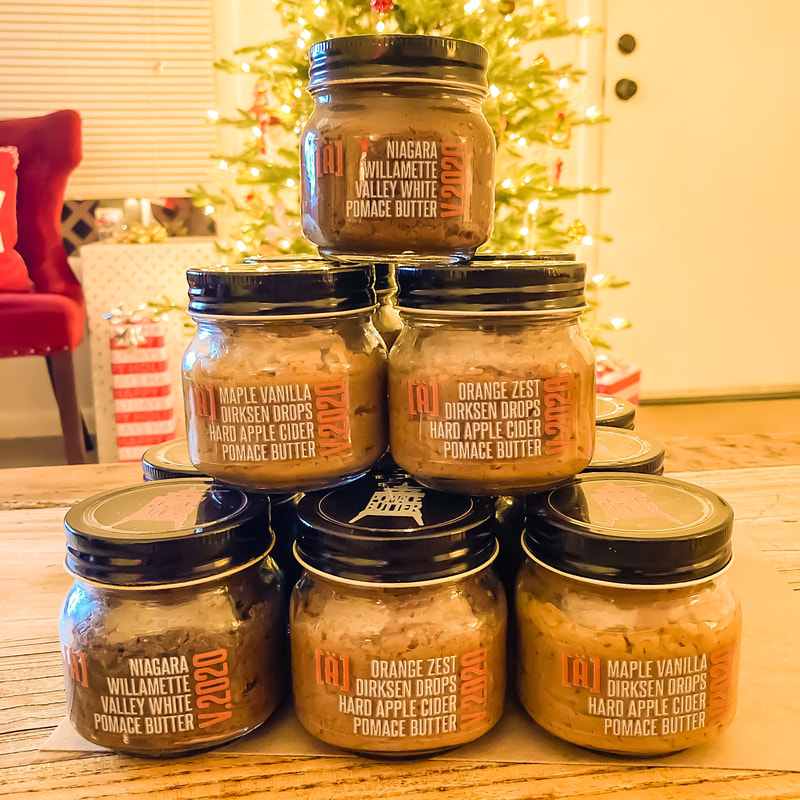 Another unusual thing we noticed was that you have cider for sale on your webshop for one penny. What's that about?
If you met me in person, you'd have to stop me from giving you wine and cider, because I just want people to try things. I'm willing to ship to anyone who wants to try a cider or one of our 500-ml products something for free, or at a very low cost. Wine has always struggled with its cost as a barrier to entry, which means people aren't as likely to try new things. Ciders struggle with that, too because they are mostly a premium product. Selling cider for a penny is also homage to my grandmother Penny who was a big advocate for everything I was doing. 
To learn more about Archetype12's wines and ciders, check out its website or Instagram. You can also visit its tasting room in Portland, which is open Fridays, Saturdays and Sundays, and by appointment for off-hours experiences. 
Archetype12 is located at 10700 SW 72nd Ave. in Portland, Oregon; phone: (971) 999-1809.