This summer, Germany's most popular cider, Bembel-With-Care®, will host two educational events in two of the United States' most prestigious museums: Philadelphia, Pennsylvania's Franklin Institute and Washington, DC's Smithsonian.
Bembel-With-Care® has produced cider in Germany since 2007, when it saw the time-honored beverage was starting to gain traction with wine and beer drinkers, alike. Bembel-With-Care®'s founder and owner, Benedikt Kuhn, began adding carbonation to his Apfelwein, turning away from the German tradition of producing flat, sometimes dull ciders. Kuhn's Bembel-With-Care® quickly bridged the gap between redefining a classic beverage and preserving its cultural heritage, while making sparkling hard cider increasingly accessible and delicious.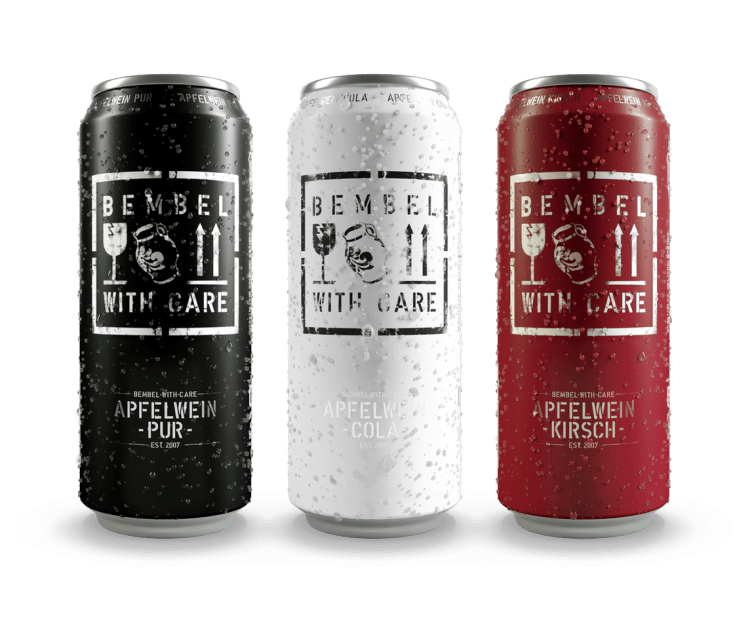 Fresh from its first-place finish at the 21st Great International Beer, Cider, Mead & Sake Competition for its Apfelwein Kirsch flavor, Bembel-With-Care®, led by Kuhn and importer Lars Dahlhaus, has taken America by storm, and these summer events are a fun showcase for this artful expression of Germany's storied cider-making tradition.
On Tuesday, June 26, Bembel-With-Care® joins the Franklin Institute's Science After Hours series. Kuhn will take guests behind the scenes of the handcrafted process of cider making and apple pressing during "8-Bit," an engaging look at the worlds of fan-favorite video games. "Players" are invited to visit the museum between 7 and 10 p.m. to enjoy live-gaming experiences, a silent disco and more. Plus, guests will be able to meet Kuhn and sample his award-winning Apfelweins. Click here for more information on the 8-Bit offerings, plus admission rates.
Then, on Friday, July 6, Kuhn and Dahlhaus will host an expert panel on the history and making of Apfelwein at The Smithsonian's S. Dillon Ripley Center. Beginning at 7 p.m., Kuhn and Dahlhaus will join cider makers and journalists Ronald Sansone and William Grote to chat about the past and future of the artisanal German beverage, followed by a tasting of Bembel-With-Care®'s portfolio, including its award-winning Kirsch, as well as Apfelwein Pur, a classic all-natural dry apple cider and Apfelwein Cola, a sweet caffeinated cider infused with cola. All three ciders are naturally gluten-free and vegan. Tickets are $25 for members and $35 for non-members; click here to purchase.
You can find the Franklin Institute at 222 N. 20th Street in Philadelphia; phone: (215) 448-1200.
And find the Smithsonian's S. Dillon Ripley Center at 1100 Jefferson Dr. SW in Washington, DC; phone: (202) 633-1000.